During March 2016, DJI's Phantom 4 was released. Six months later it released the Mavic Pro, which was about half the weight and, with its folding design, less than half the size. Eight months after that, and DJI's latest drone – DJI Spark was released and again it halves the size and weight of the already slim Mavic Pro.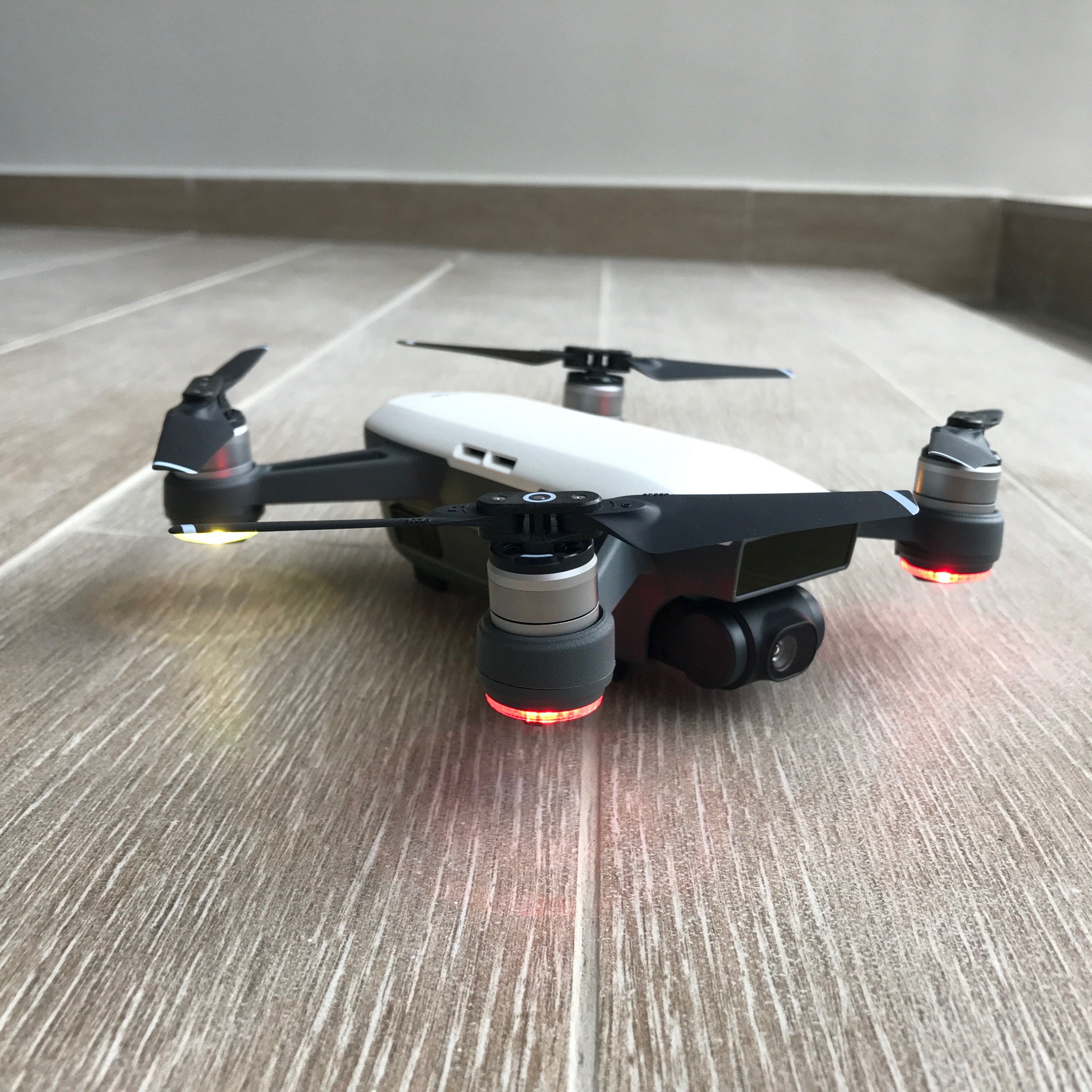 DJI packs in the DJI Spark in one useful combo pack. This pack includes an easy-to-fly Spark drone, a set of quick-release propellers, a remote control and other essentials to help keep the flying longer. The included heavy-duty shoulder bag provides plenty of space for everything included with the Spark combo pack.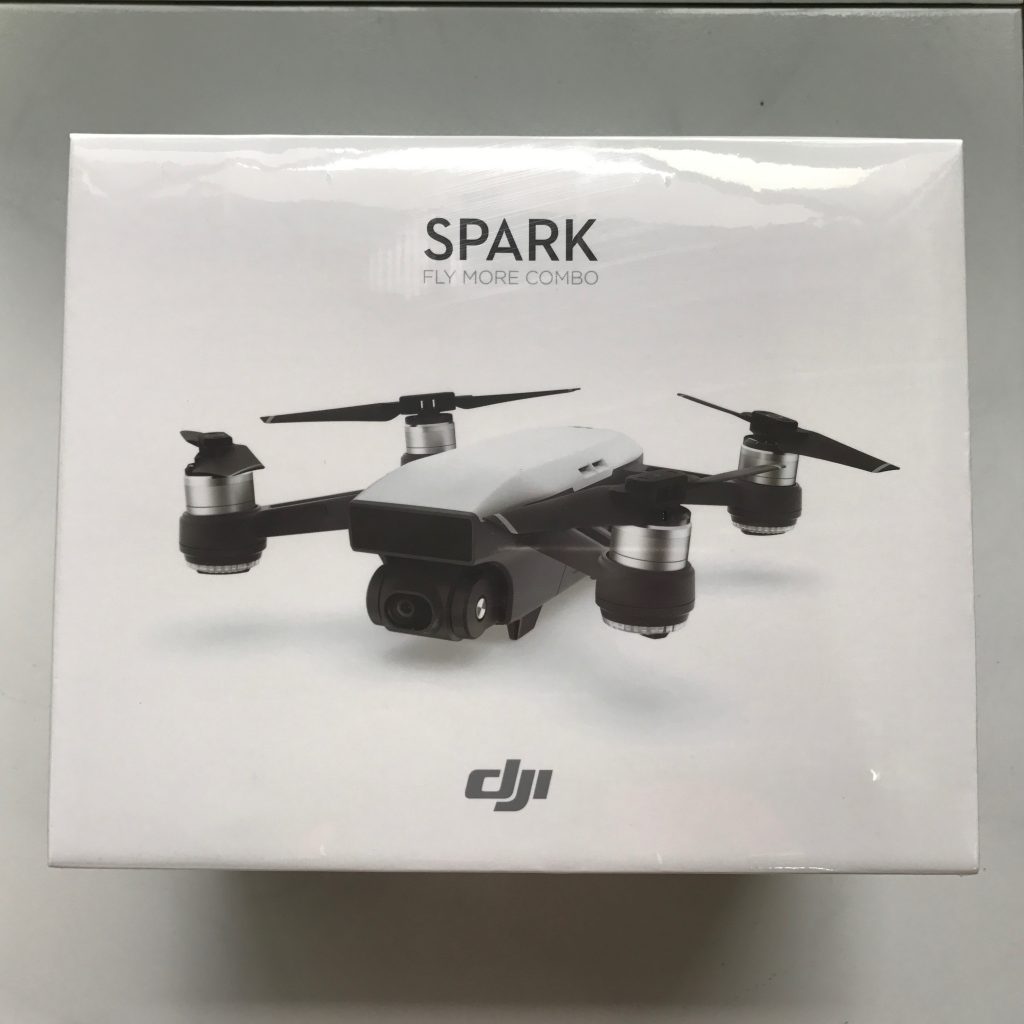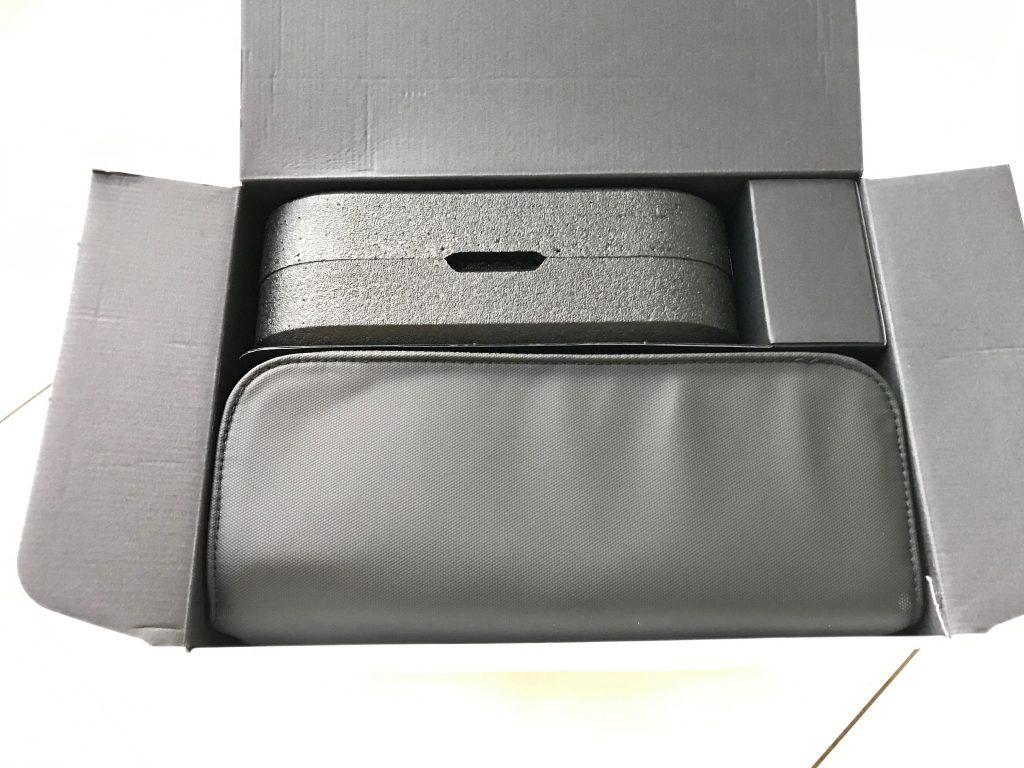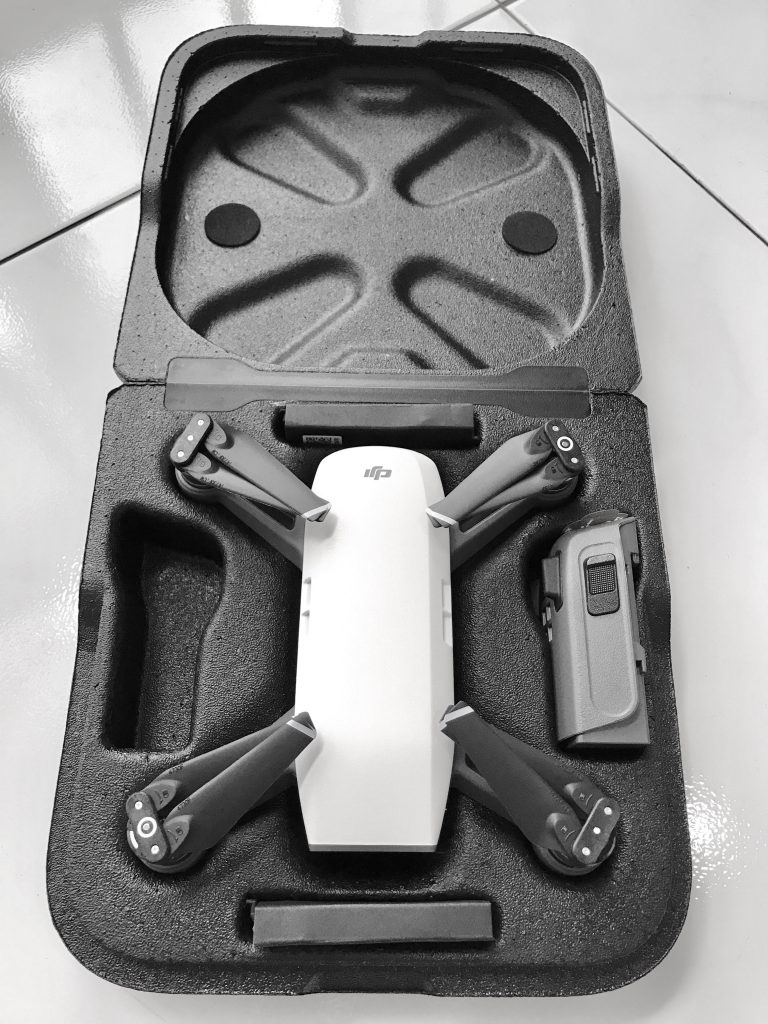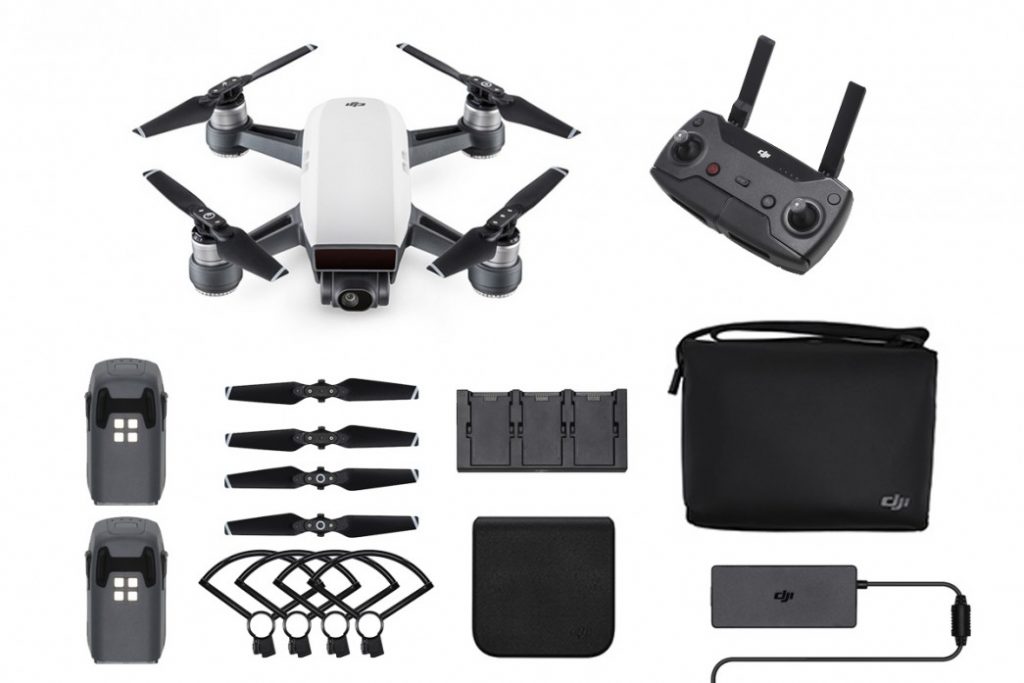 Key Feature of DJI Spark:
Gesture controls
Palm take-off
Quick shot motions
Panoramic and Shallow Focus modes
50km/h top speed
1/2.3in sensor, 12MP still images, 1080p/30
GPS/GLONASS
Front object avoidance
Manufacturer: DJI
DJI Spark indeed is DJI's smallest and cheapest drone by far – weighs a full pound less than the Mavic and is roughly half its size. You really can hold it in the palm of your hand.Though unlike the earlier model, the new drone has fixed arms, so it's roughly the same size as the Mavic is when its arms are folded into its body.
Spark can communicate with up to 24 satellites at the same time for precise positioning. There's a 3D infrared sensing camera on the front for object avoidance.
The battery attaches to the back of the Spark, which contains a button for powering on the Spark as well as performing other tasks like pairing the remote, gesture control, or checking the battery status.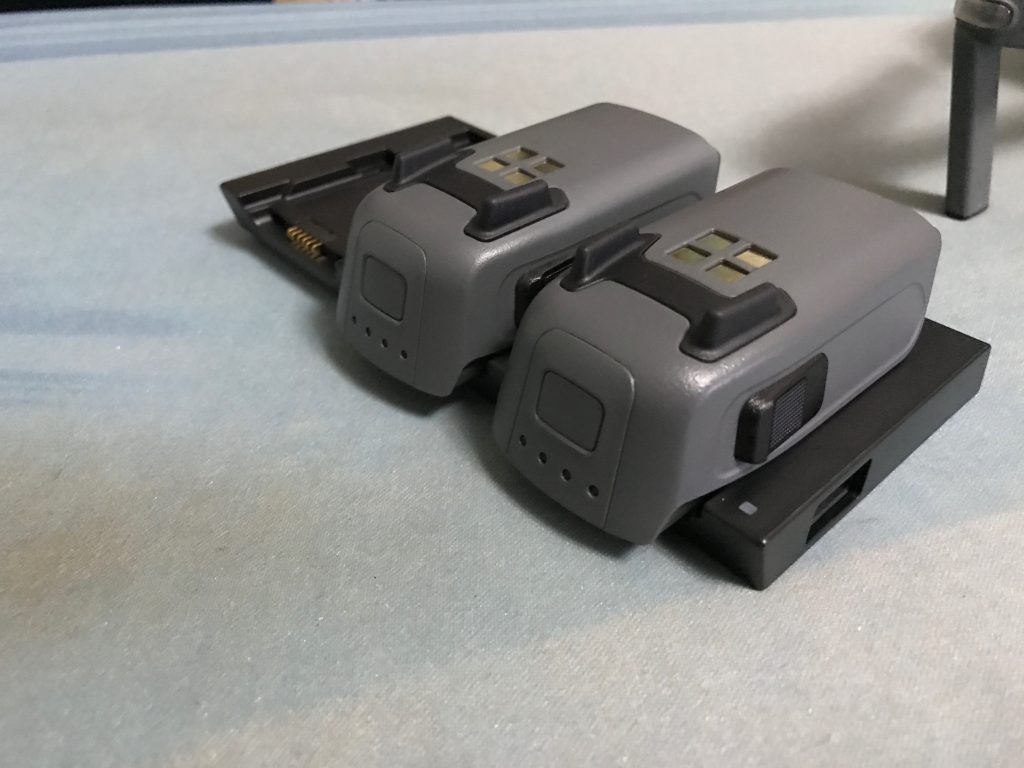 The company also has tossed in some neat gesture control tricks. Once the Spark's facial recognition technology senses your face, it'll take off and hover on its own. You can put your hand right below it and it'll land and turn off just as easily.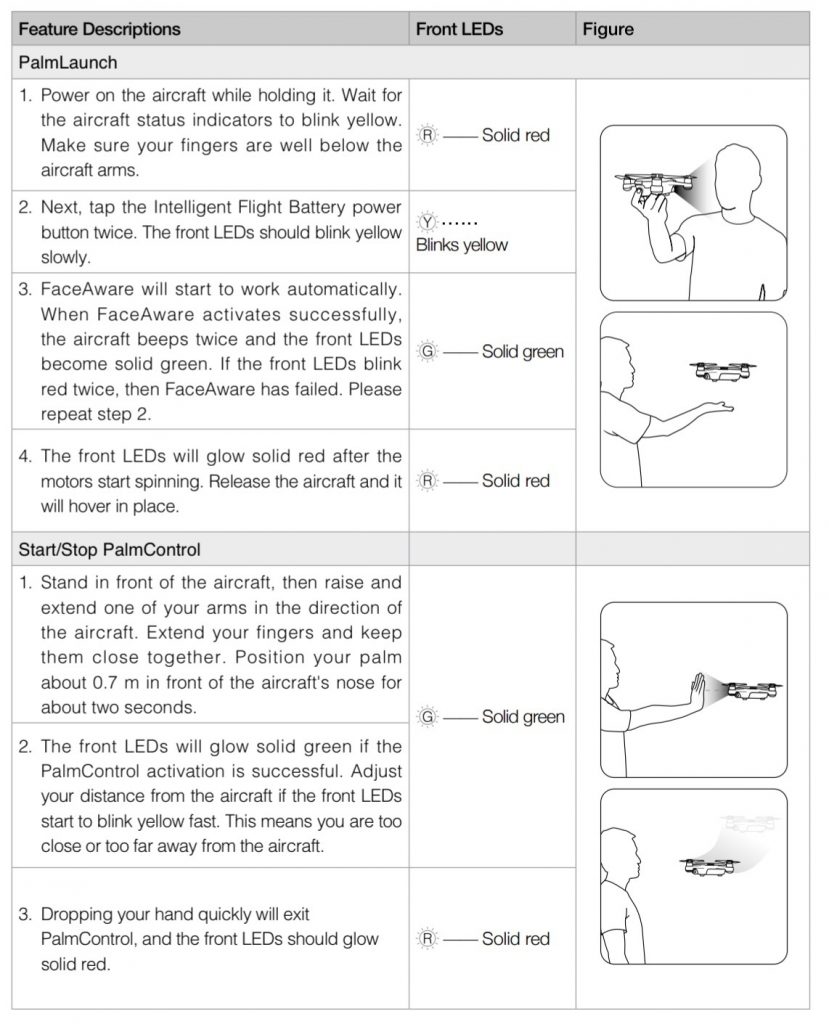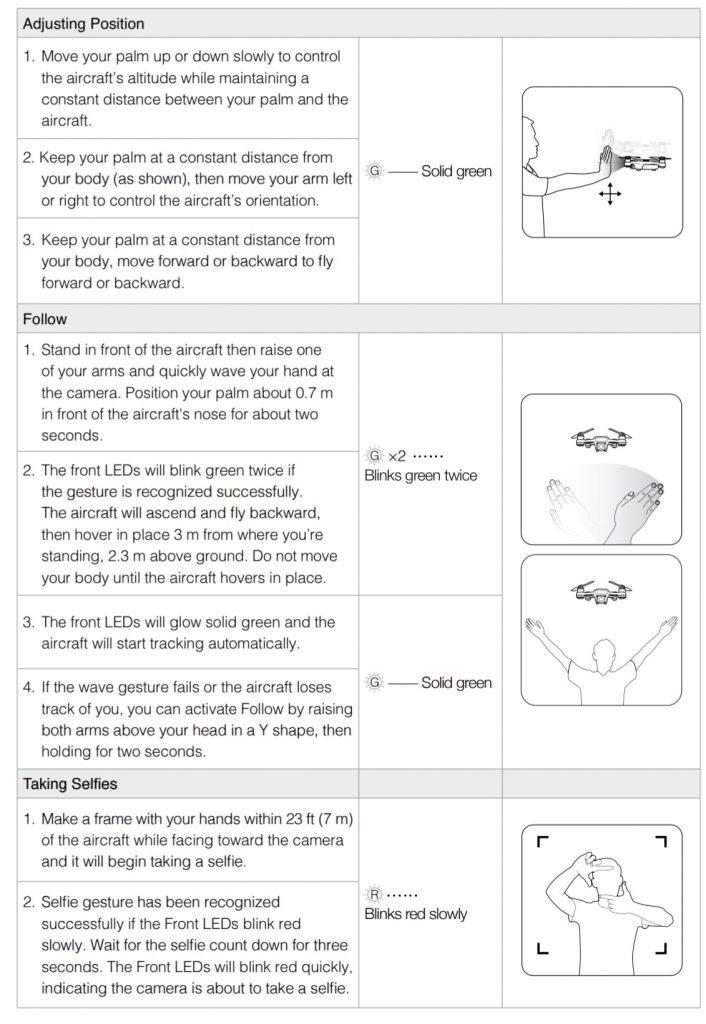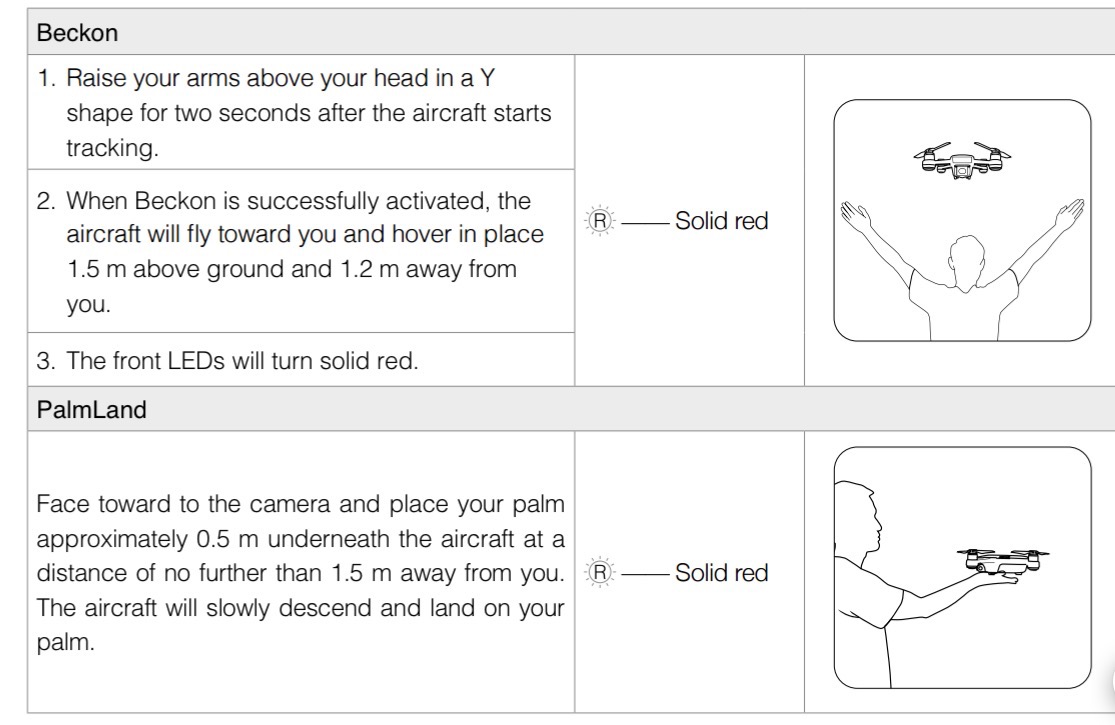 Using the DJI GO 4 app you can use virtual on-screen control sticks for manoeuvring as well as initiating the Spark's many predefined Quick Shot movements.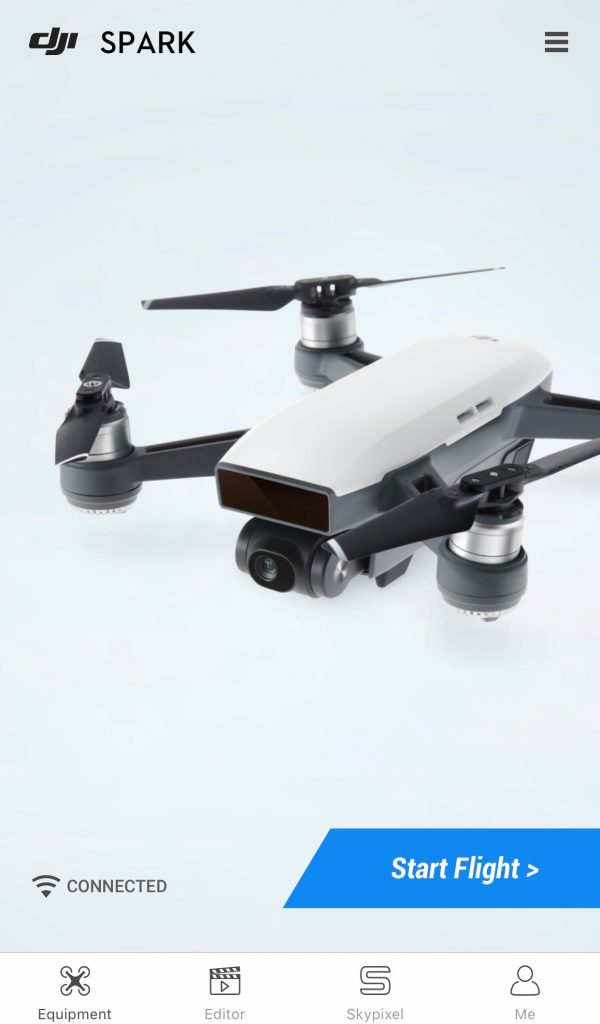 With the Spark you've got two options for controlling it. One is just to use your smartphone, and the other is to use the remote control. With the smartphone you're limited to a range of 100m, whereas with the remote you're limited to a theoretical 2,000m. Unfortunately, the Spark doesn't have a simple switch for swapping between modes. Instead, you have to hold down the rear of the unit and pair/de-pair the controller or mobile device to the same DJI Spark aircraft.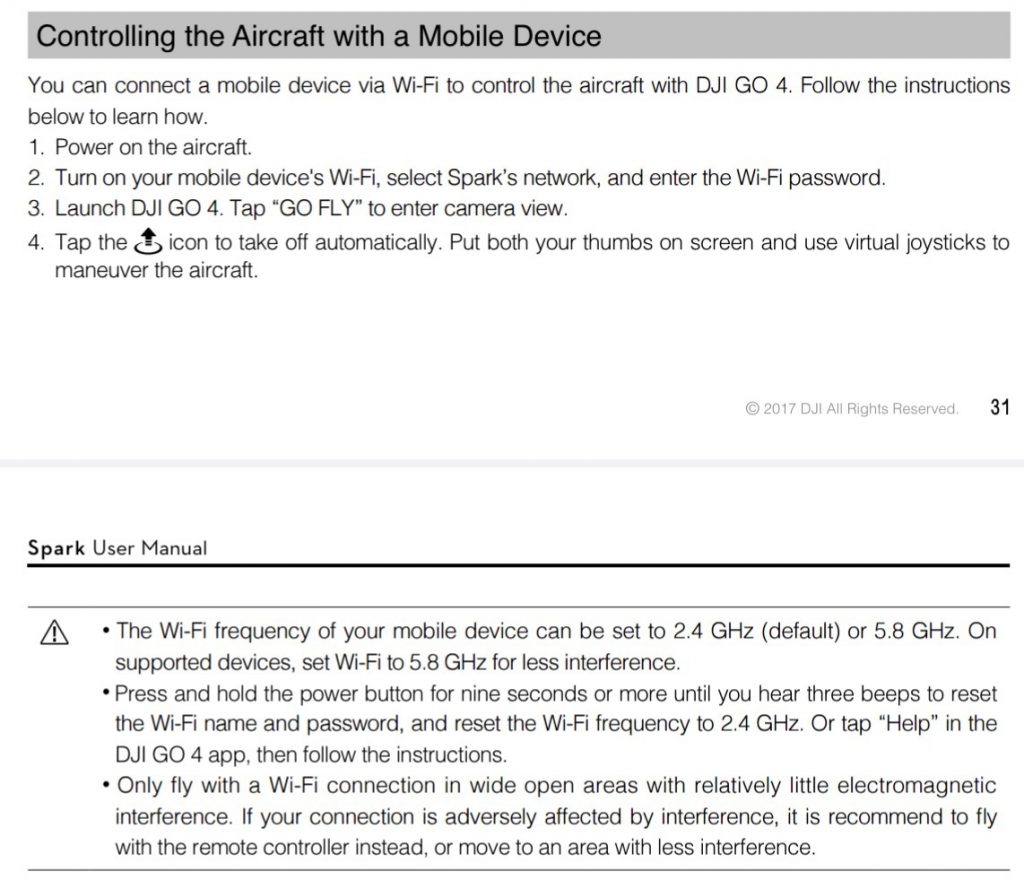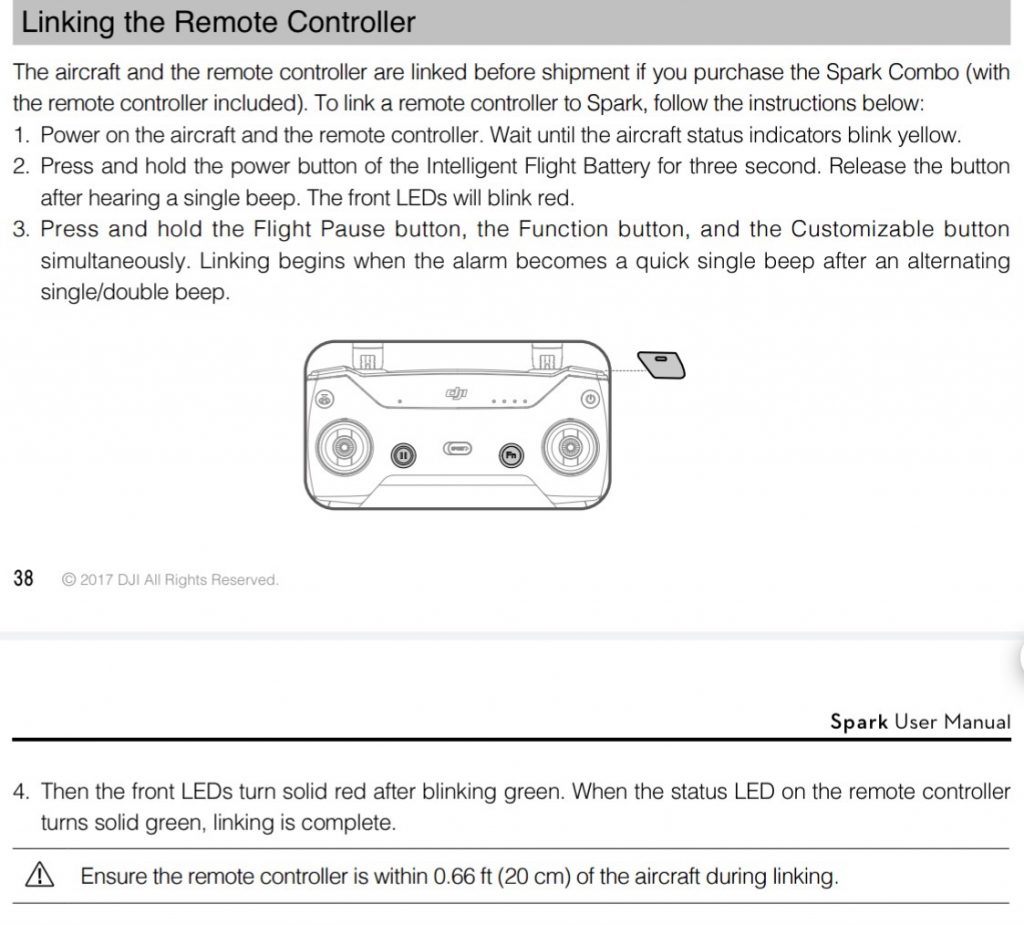 However, it is interesting to observe that the Spark remote is a bit of a scaled down version of the Mavic remote – no exposure wheel on the back, nor the two custom function band there is no LCD display screen.
Spark's basic performance was excellent. The battery delivered between 12–15 minutes of flight time in testing but that is subjected to the wind conditions and how aggressively is the flight. The battery takes about 40–50 minutes to go from dead to full with the dedicated wall charger.
There's a noticeable delay between making a palm gesture and the corresponding drone movement. But the drone's obstacle avoidance works as advertised, with the drone stopping and hovering in place before colliding with an object. While the Spark is great at hovering in one place indoors, due to its small size, the Spark has to work overtime to stay in one place against even moderate wind. Flying outdoors on a windy day is going to cut down on your battery life and, since it's a two-axis gimbal, some of that sideways movement will show up in your footage in a way that wouldn't happen with a Phantom or Mavic Pro.
Within the Spark, there are these core flying modes:
A) Normal: Just regular control of drone
B) Quickshot: Four additional drone video movements
C) Active Track: Tracking an object as it moves (Full section on this later)
D) Tap Fly: Flying to wherever you tap
E) Tripod: Keeps the drone super-stable for longer exposures
F) Gesture: Allows you to control drone functions with your hand
The Quickshot features are most notable here, as they expand out into four categories:
A) Rocket: Goes straight up while pointing camera downwards
B) Dronie: Angles out and away from you, keeping camera on you
C) Circle: Rotates around an object
D) Helix: Goes upwards while rotating around an object (like Rocket + Circle combined together)
Unlike the Phantom 4 Pro, this doesn't have obstacle avoidance on all sides, so it can still run into something if you fly it backwards or upwards.
The Spark is compatible with DJI's Goggles headwear for flying with a first-person view from the aircraft.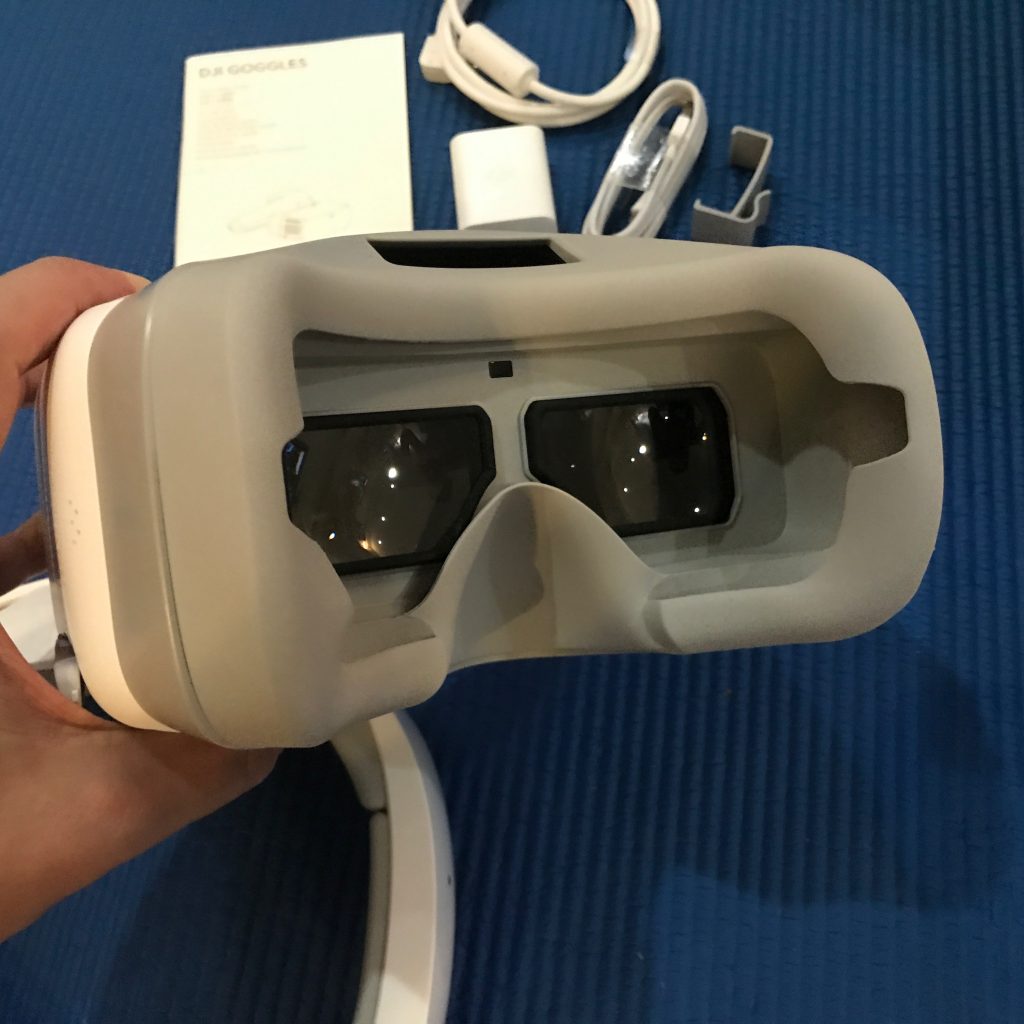 The Spark's camera is weak for professionals. DJI's costlier drones can shoot at higher framerates. Spark can only shoot at 1080p HD at 30 frames per second. If Spark is the drone equivalent of a compact camera, Mavic Pro or Phantom will be an equivalent of a DSLR camera.
Mastering the drone takes more than a couple of days of testing. Especially the take off from the hand takes even more practice. When it works, it feels magical. But holding the drone in your palm, to reach for the button on the back of the battery and not raising your fingers into the propellers can be a challenger for novice.
PROS
Affordable
Easy to fly and great in-air handling
Small and lightweight
Great gesture control
Lots of powerful autonomous features
Obstacle avoidance
CONS
No 4K video
Limited battery life (only 16 minutes) and range
Spotty connectivity over Wi-Fi
Only two-axis gimbal
Spark as the best starter drone on the market right now. It's easy to carry around, simple to control, and safe to fly indoors and out, while retaining just enough oomph to capture imagery that will look absolutely epic on your social media feeds. For the casual drone user looking to get a taste of this technology without breaking the bank, there is no better option.
The DJI Spark is a great drone for people just getting into flying drones as it is affordable and easy to fly. It is also a great drone for people who value portability above everything else.
Get the DJI Spark now from the DJI eStore!
Read other related posts:
Follow us on:



Share this article on: