The US isn't just the more popular cities of NYC, Los Angeles and Nashville, there are so many more fun US cities that sometimes get overlooked when planning a trip to the US. In 1830, when Boston and New York were already two centuries old, Chicago was just a tiny village in a mosquito-infested swamp. Now, is the most populous city in the U.S. state of Illinois, and the third-most-populous city in the United States. Perched on the banks of Lake Michigan, Chicago has some amazing places to see.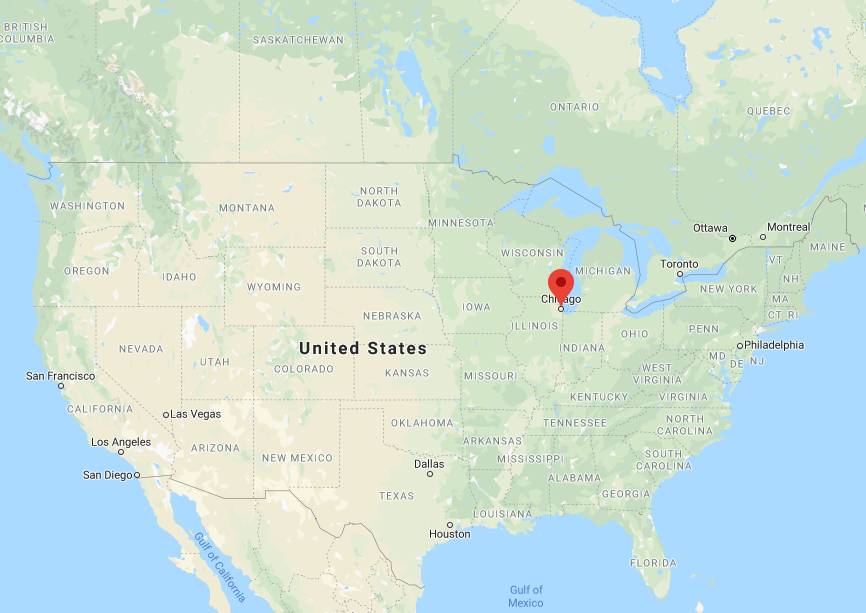 Magnificent Mile
The Magnificent Mile, a stretch of Michigan Avenue between the Chicago River and Oak Street, is Chicago's grandest street. It's also the best place in town to see 100-plus years of urban architecture on display. Many of Chicago's most tallest structures, including Donald Trump's gaudy Trump International Hotel & Tower and the beloved, much more tasteful Hancock Center, sit on or near the street.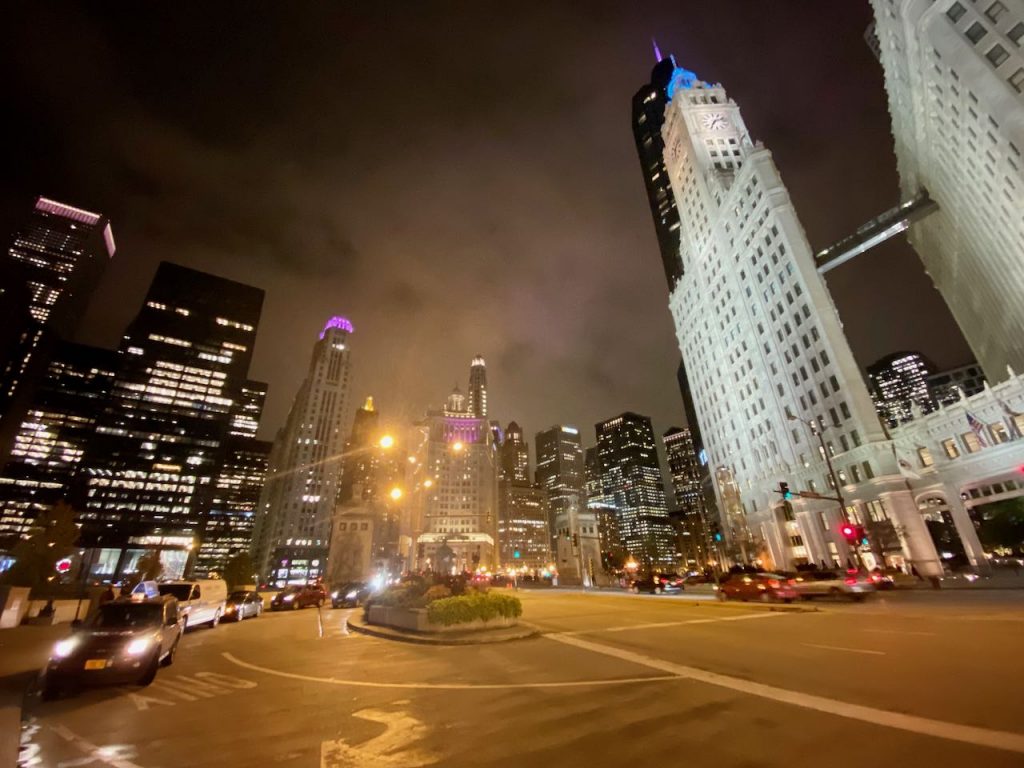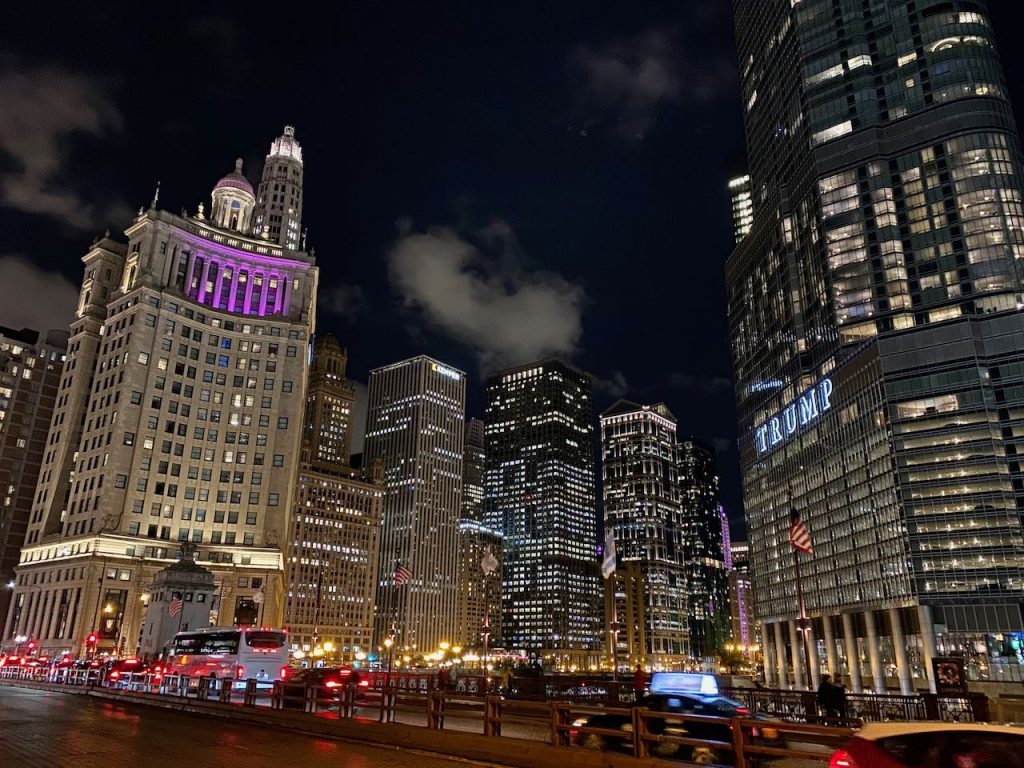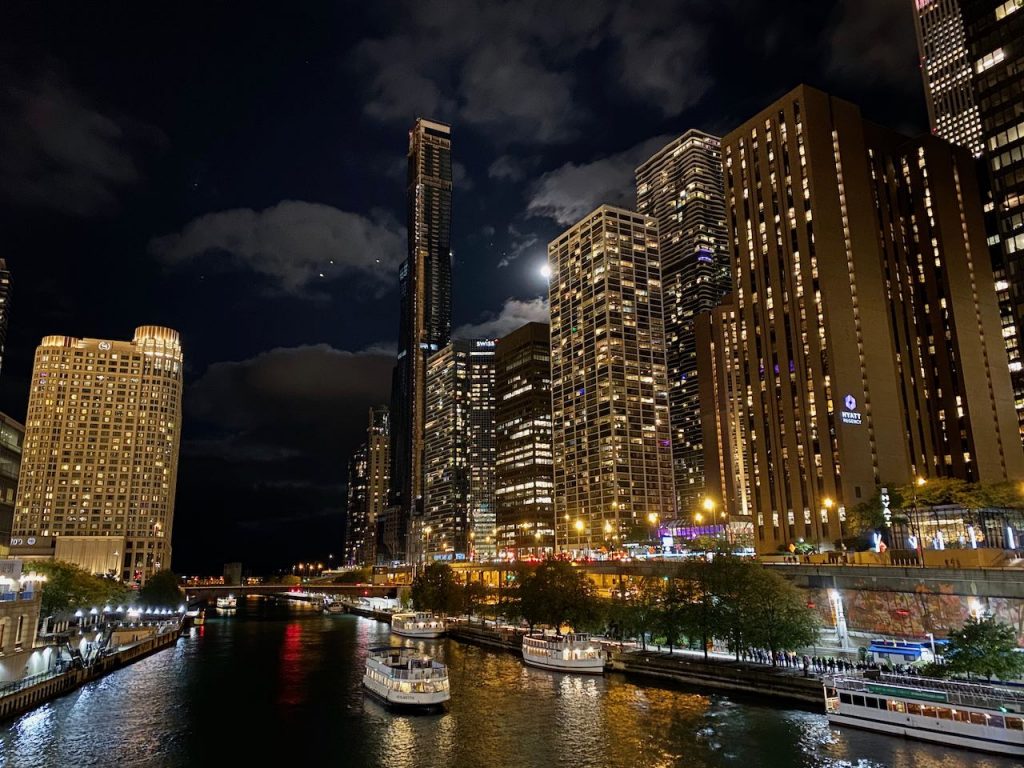 Address : Chicago, IL 60611
Millennium Park
Millennium Park is Chicago's second most-popular tourist attraction, after Navy Pier. The centerpiece of the park is the Frank Gehry-designed Jay Pritzker Pavilion and there's not a chance you'll miss one of the world's largest outdoor sculptures by British artist Anish Kapoor – Cloud Gate – or the Crown Fountain designed by Spanish artist Jaume Plensa.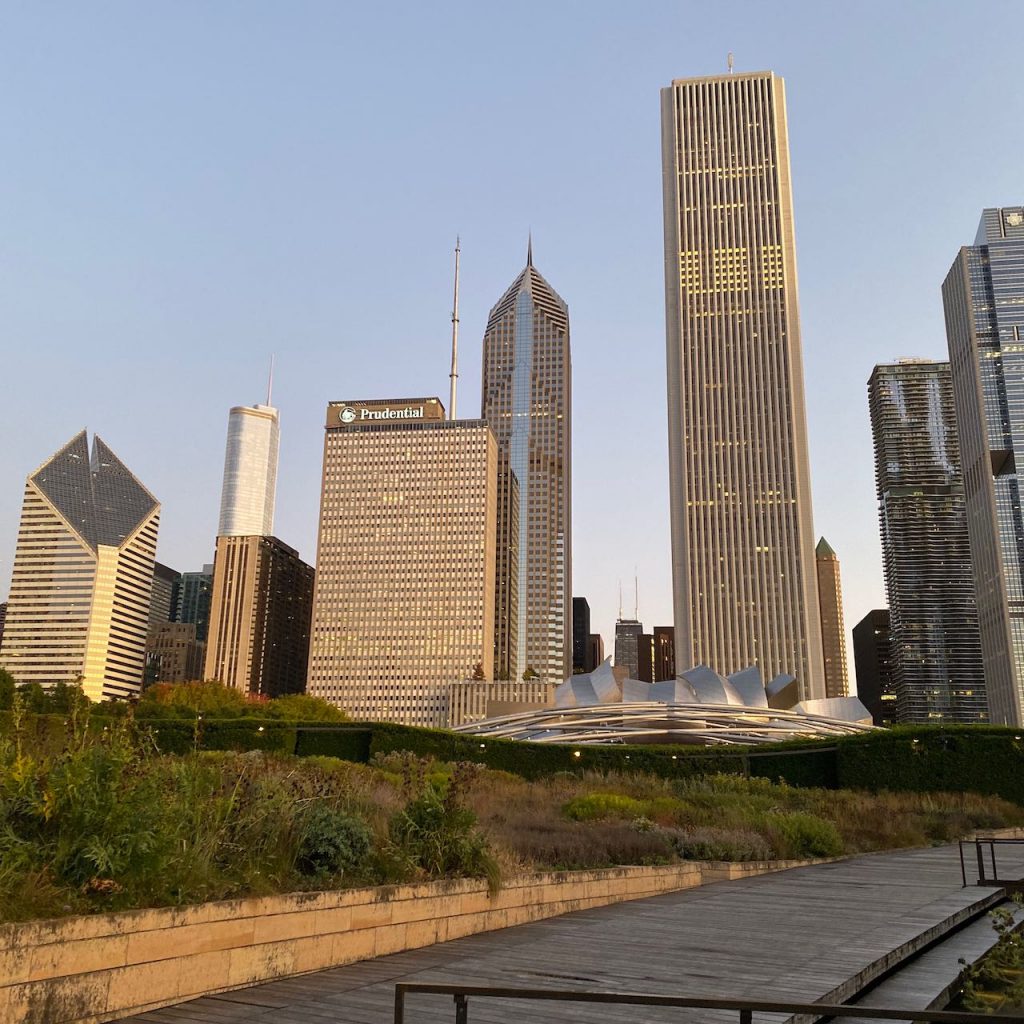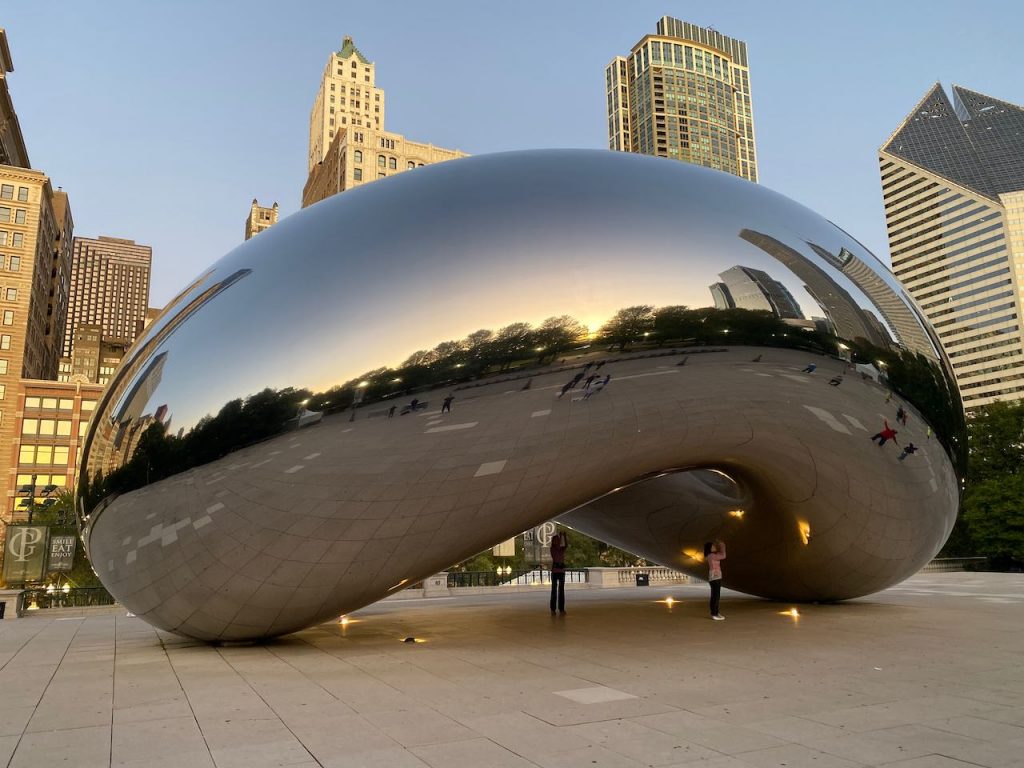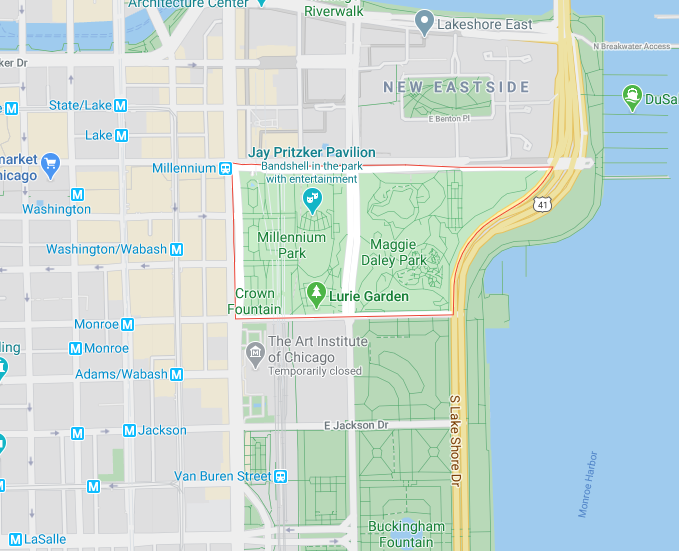 Address: 55 N Michigan Ave, Loop, Chicago
University of Chicago Campus
The University of Chicago's campus is an urban oasis in the midst of the charming Hyde Park neighborhood. Within the campus, there are fascinating stone buildings contrast beautifully with grassy quads. There are also great views of the Victorian-era structures on campus and in surrounding neighborhoods.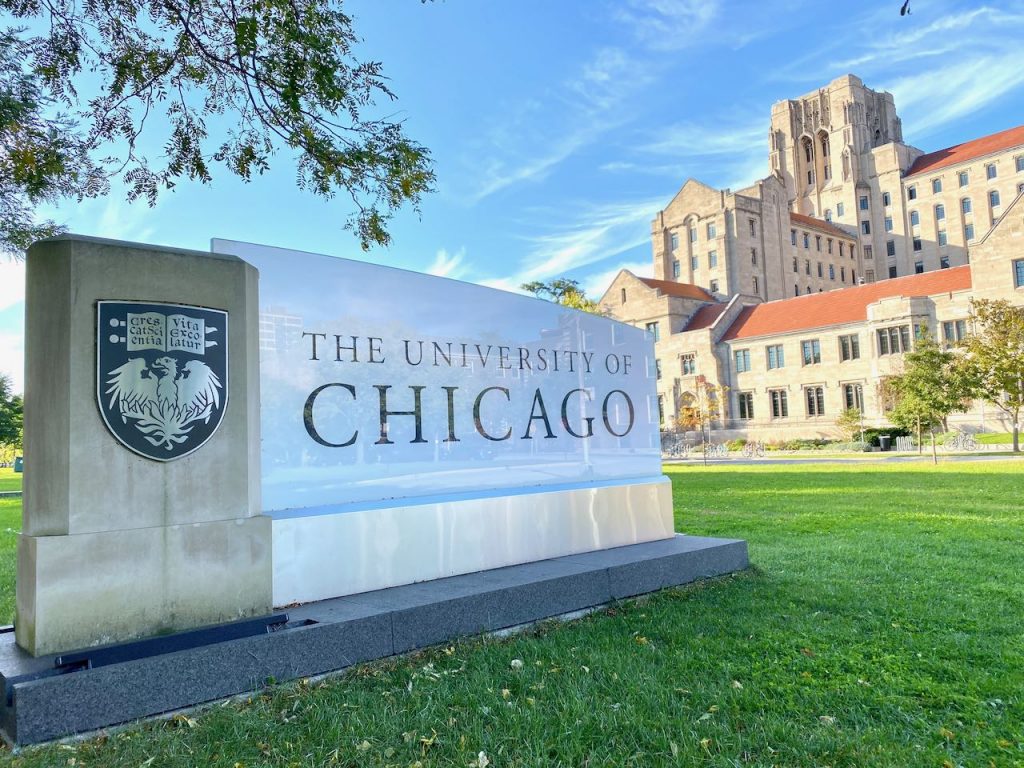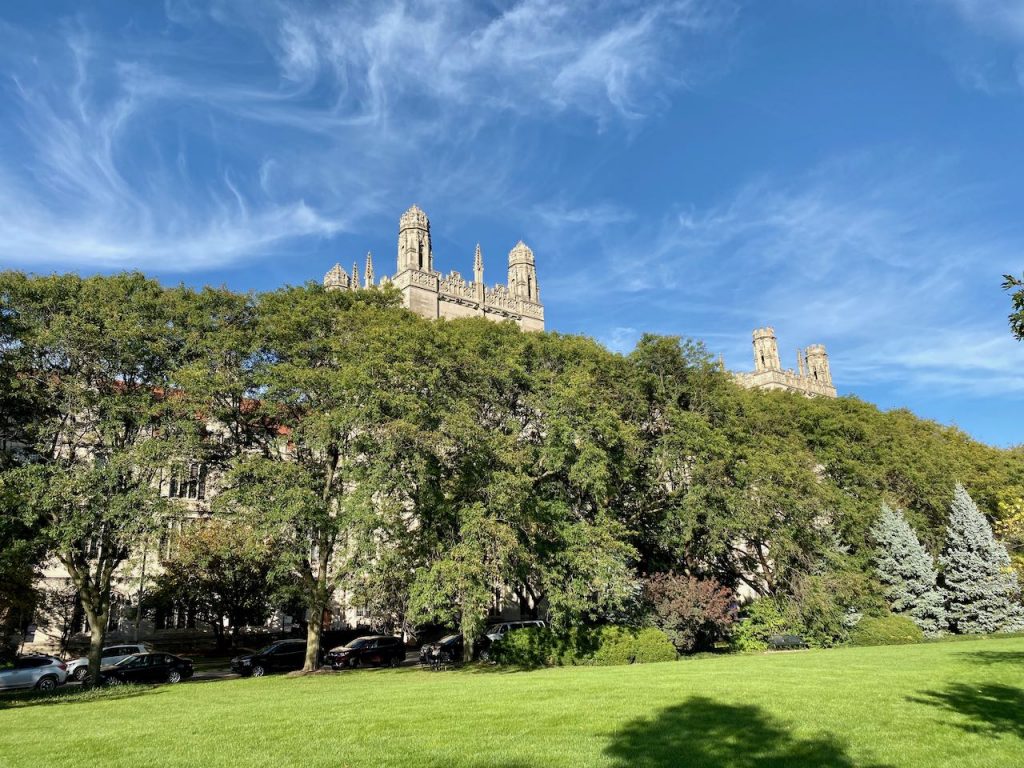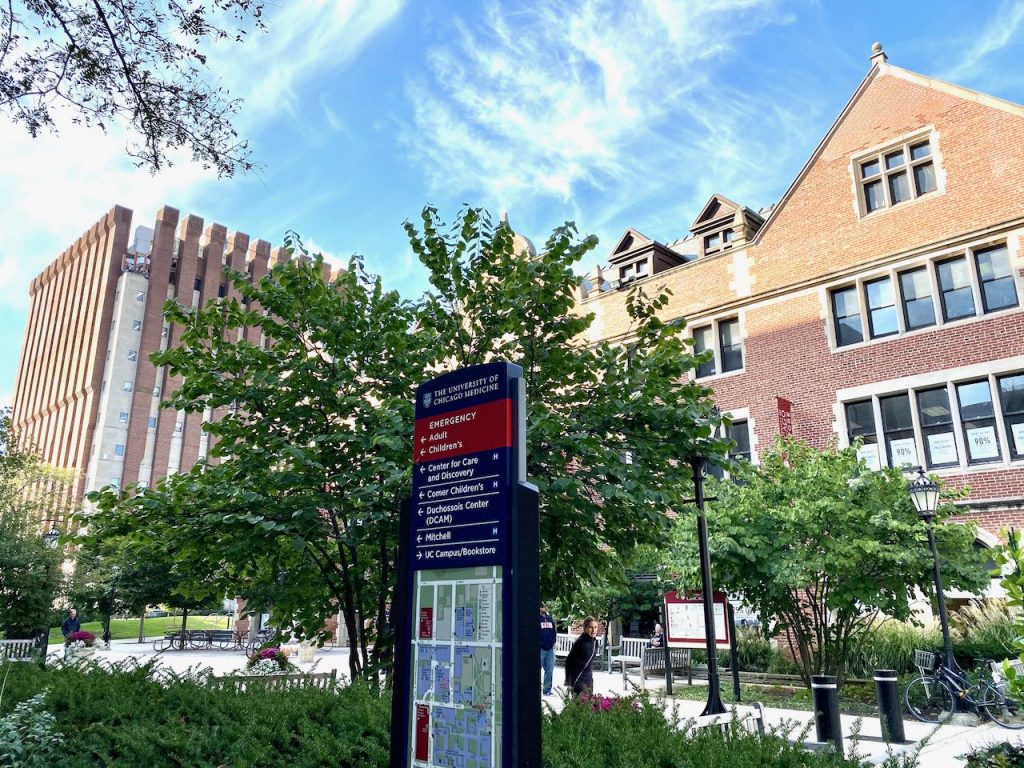 Address : 5801 S Ellis Ave, Chicago, IL 60637
Chinatown
Chicago's Chinatown is one of the most dynamic, diverse, and delicious neighborhoods in the city. Located on Wentworth Avenue, Chicago's Chinatown doesn't rival New York's or San Francisco's in size or diversity. But it does have an impressive collection of shops that sell cheap, hard-to-find items, ingredients, and souvenirs, as well as dozens of affordable dim sum restaurants.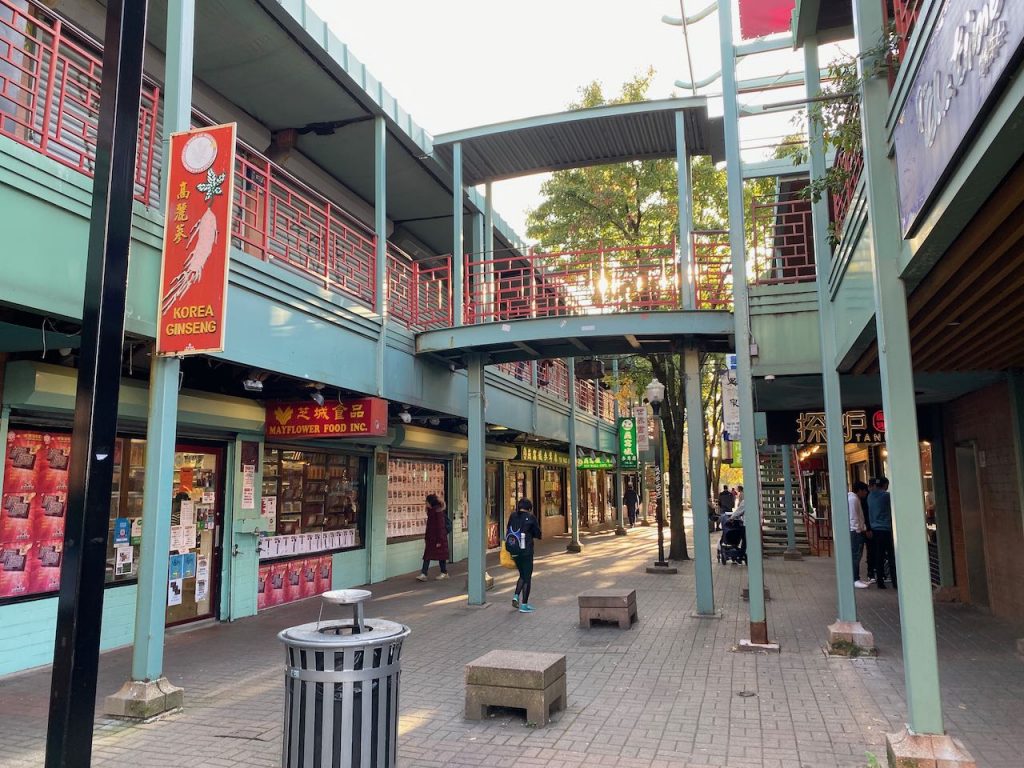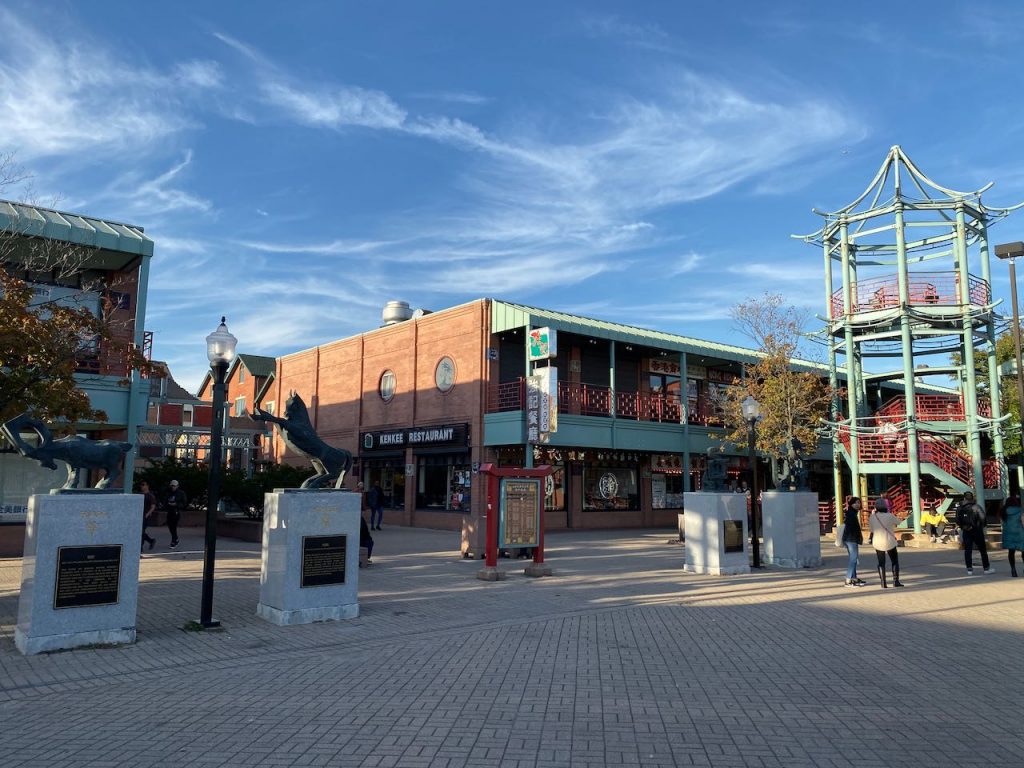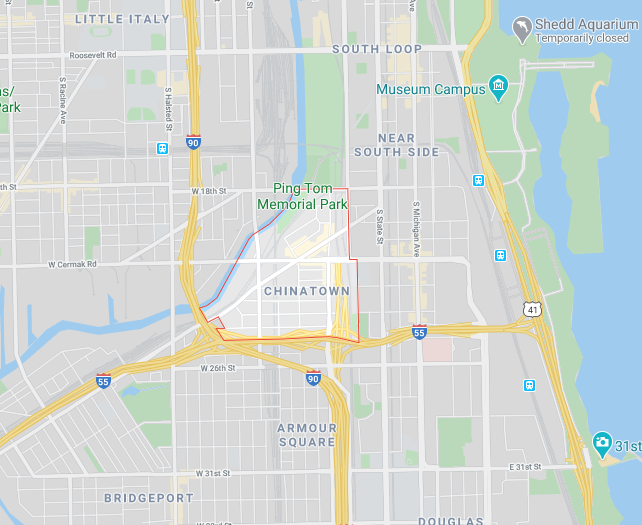 Address: 2169-B, China Pl, Chicago IL 60616
Shedd Aquarium
Just steps from the Field Museum on Chicago's famed Museum Campus, Shedd Aquarium houses freshwater and saltwater fish, aquatic mammals, amphibians, and a variety of exhibits devoted to aquatic biomes. The aquarium's staff is also on the forefront of research on aquarium microbiomes, the goal being to improve health and quality of life for resident organisms. Shedd was the first inland aquarium to have permanent saltwater exhibits, with salt water taken directly from the seas of Key West and brought to Chicago via railroad tank cars.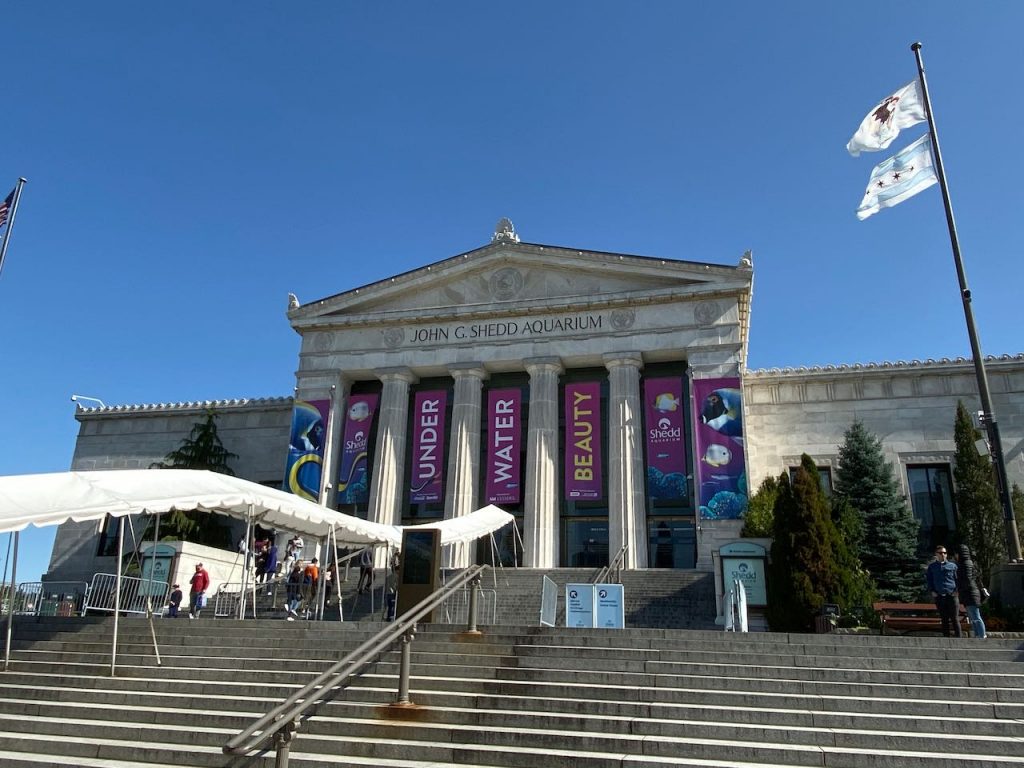 Address: 1200 S Lake Shore Dr, Downtown, Chicago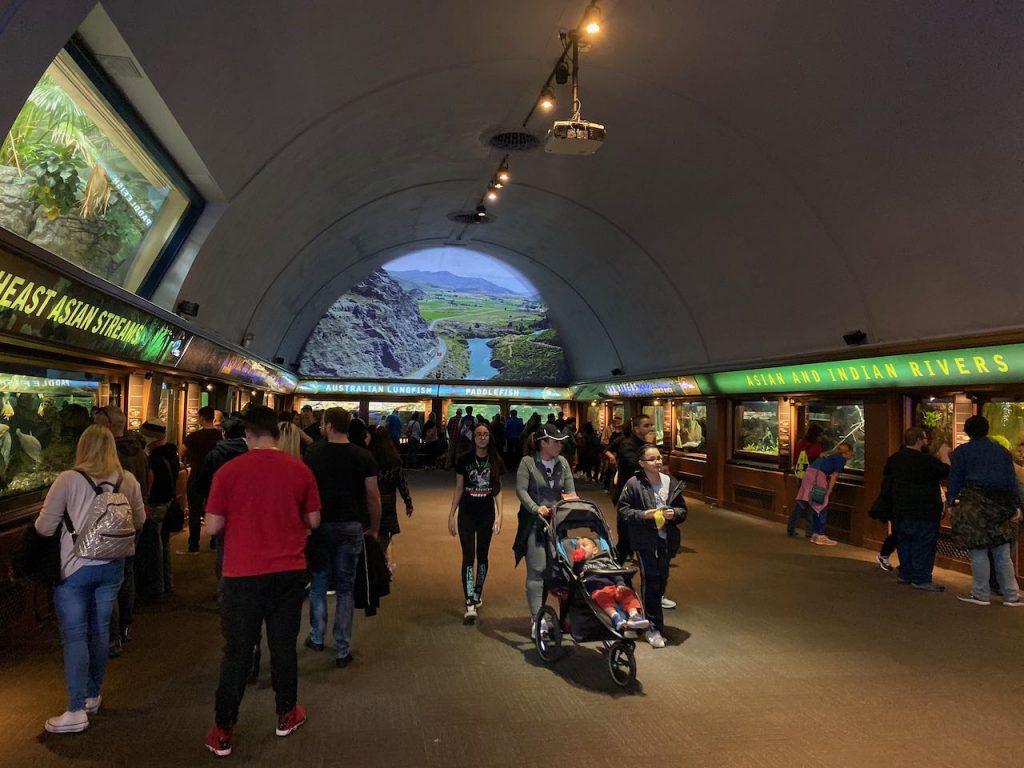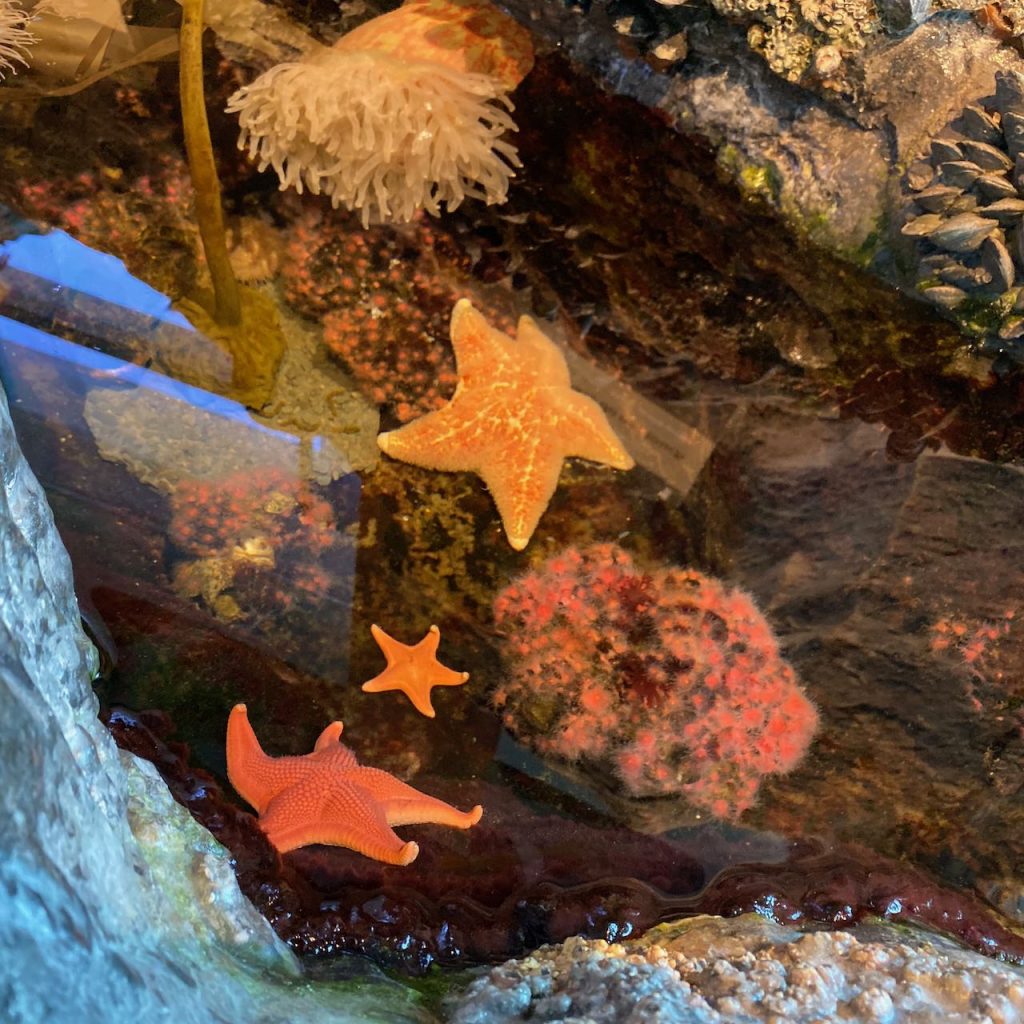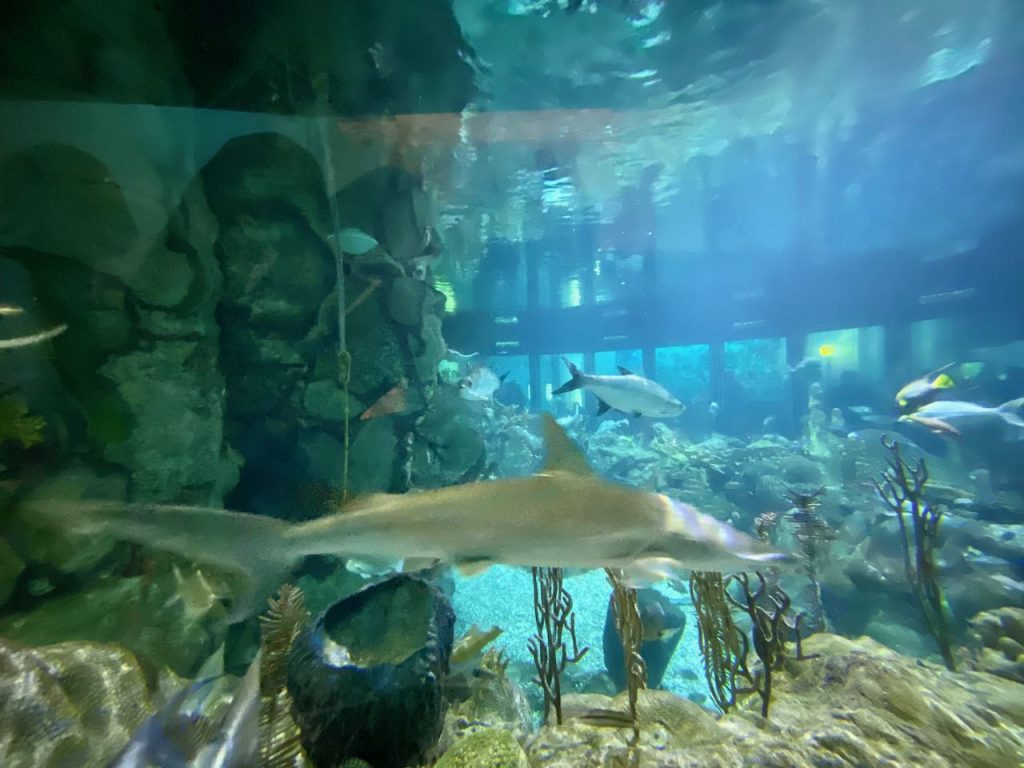 Willis Tower Skydeck
Soaring at 110 stories tall, the Willis Tower (formerly the Sears Tower) is the tallest building in North America and remains a huge tourist attraction, namely due to the Sears Tower Skydeck observatory offering a view of Chicago at 1,353 feet (412 meters).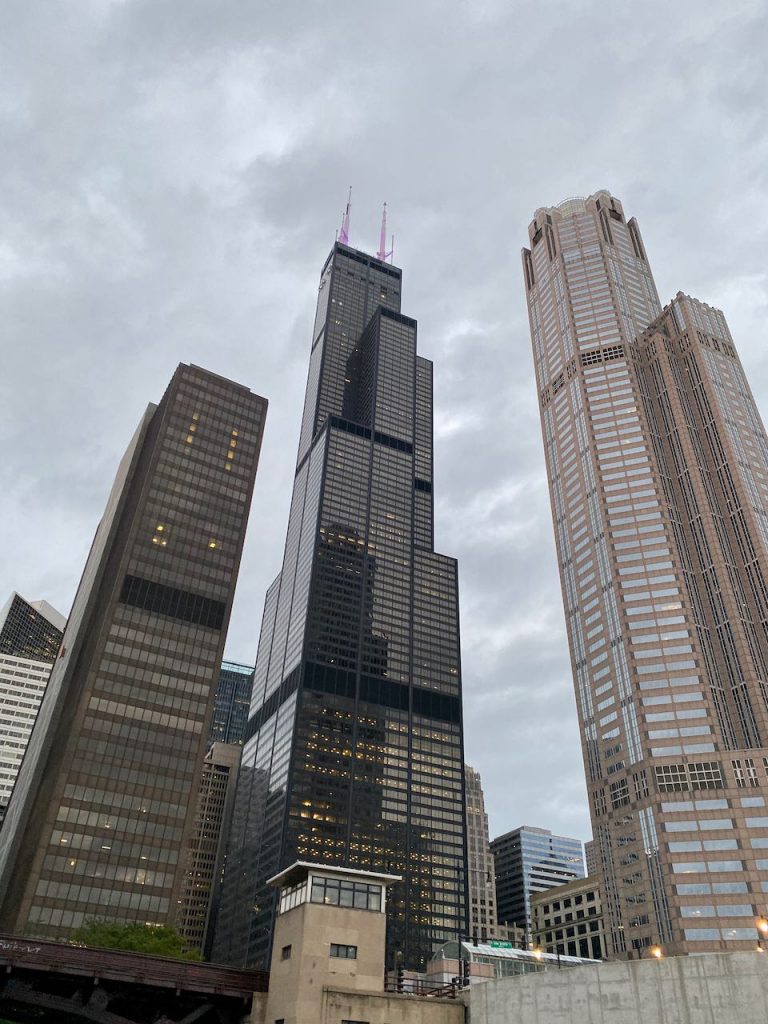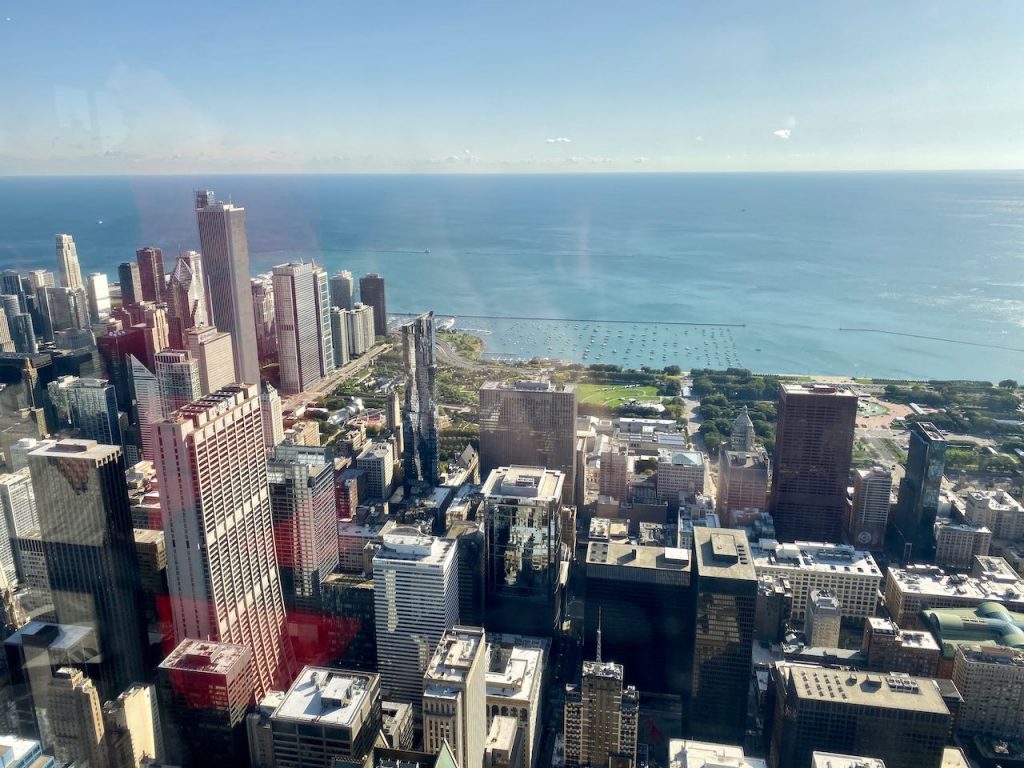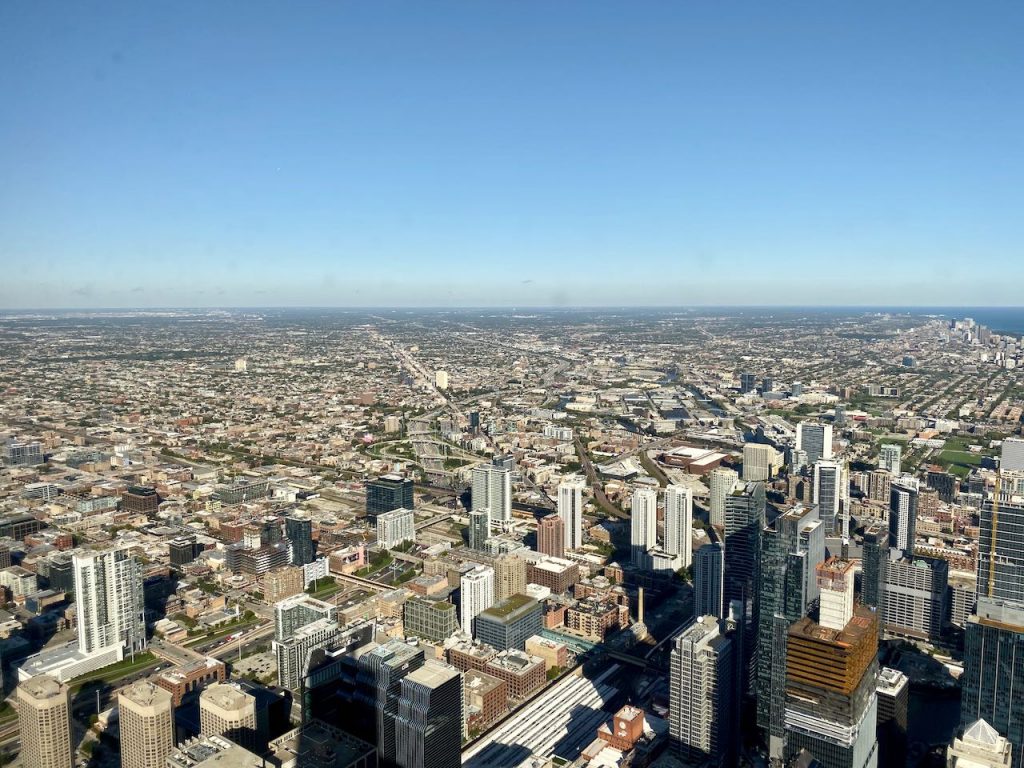 On the 103rd floor, you'll be awed by the views extending to four states as you stand in clear observation boxes, which include the scary "Ledge." Those who are not afraid of heights can step outside (while in the observation box) and look down. The Ledge's glass boxes extend out 4.3 feet from the Skydeck.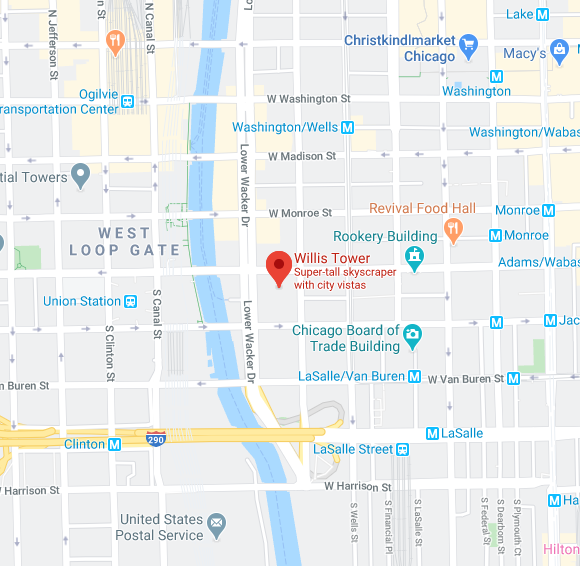 Address: 233 S Wacker Dr, Downtown, Chicago
John Hancock Observatory
The John Hancock Center is a massive skyscraper located on North Michigan Avenue in downtown Chicago. The 360 Chicago Observation Deck (formerly John Hancock Observatory) may not be as high as the Willis Tower Skydeck, but at 1,000 feet up, the view of Chicago is still breathtaking. The observation deck located in the historic John Hancock Building is the place to go for breathtaking 360-degree views of Lake Michigan and the city.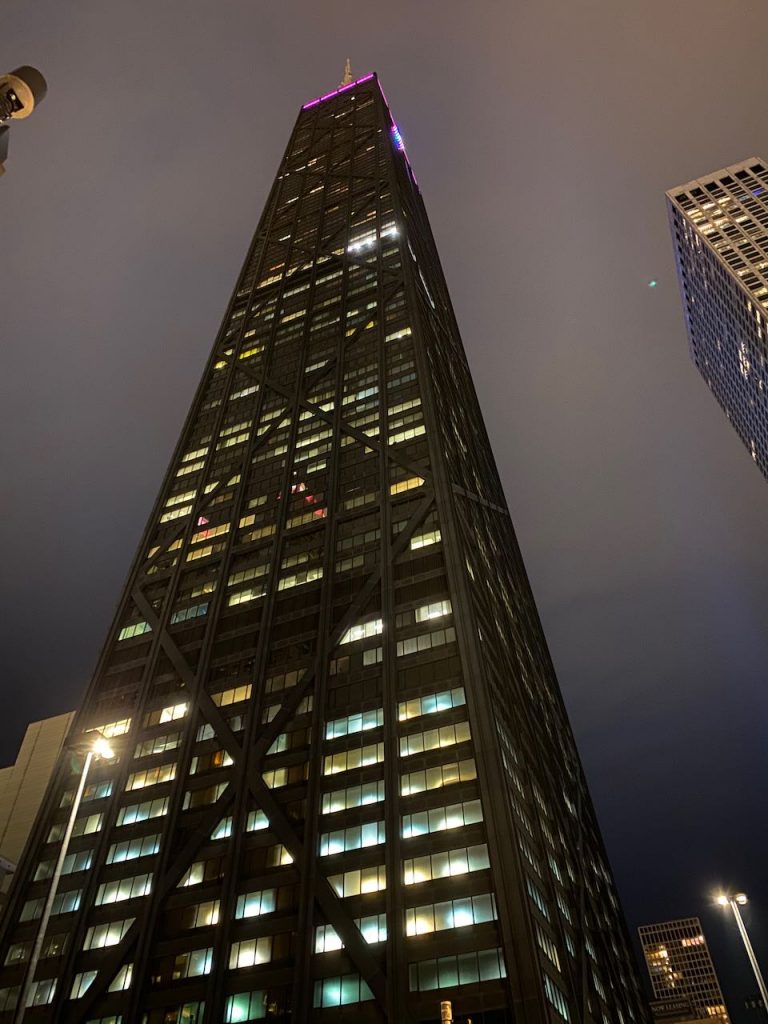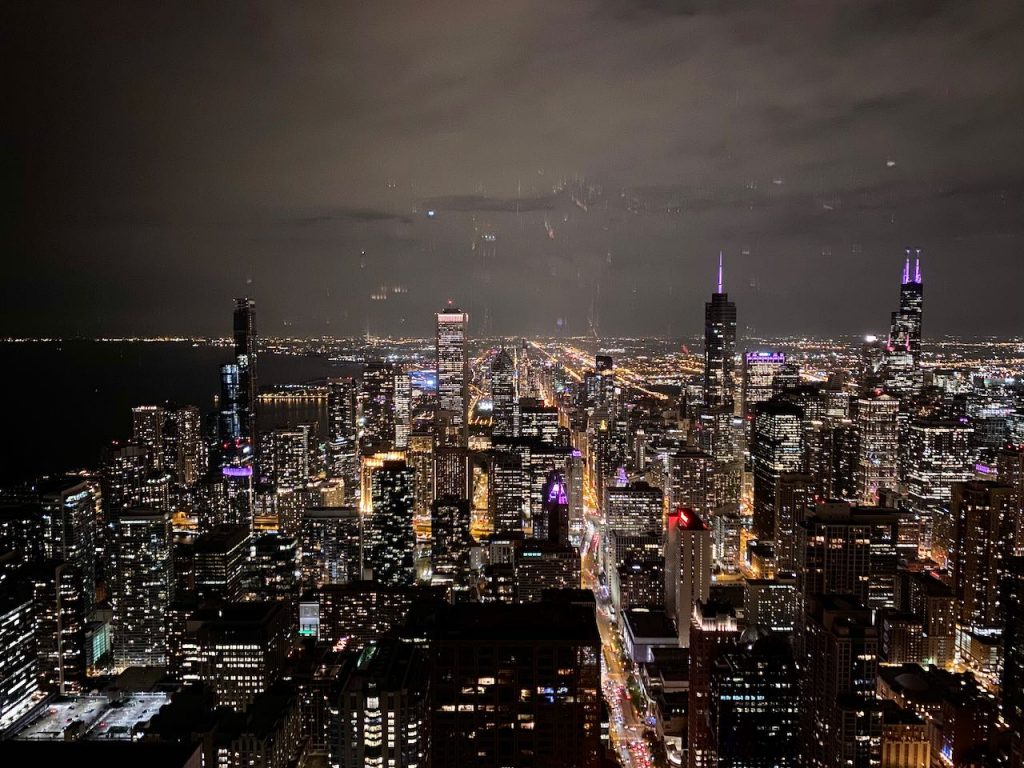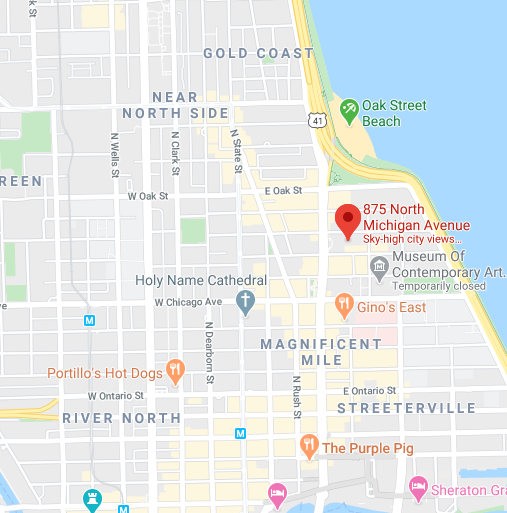 Address: 875 N Michigan Ave Chicago
Navy Pier
Stretching out onto Lake Michigan, with its iconic Ferris wheel, is Chicago's Navy Pier. It is centrally located spit of artificial land that juts more than a kilometer out into Lake Michigan from the Loop district, is Chicago's most popular tourist attraction. It boasts an IMAX theater, cruise ship dock, free outdoor theatrical performances, and free summer concerts. It's a great place to take kids and offers absolutely stunning views of the Chicago skyline, day and night.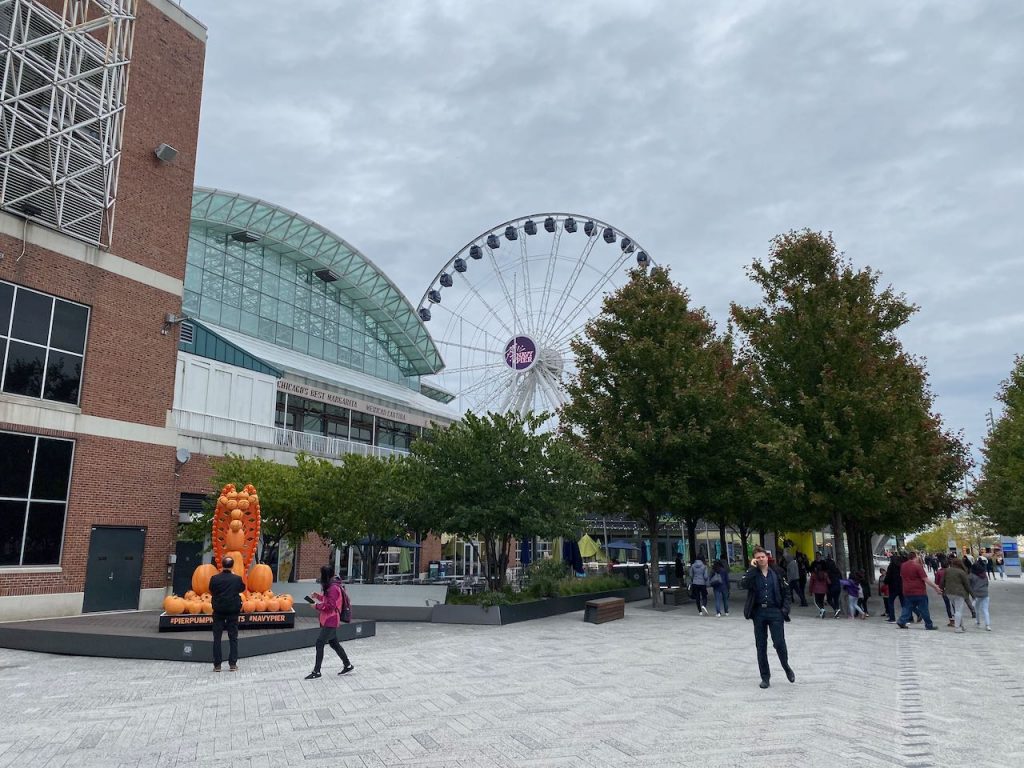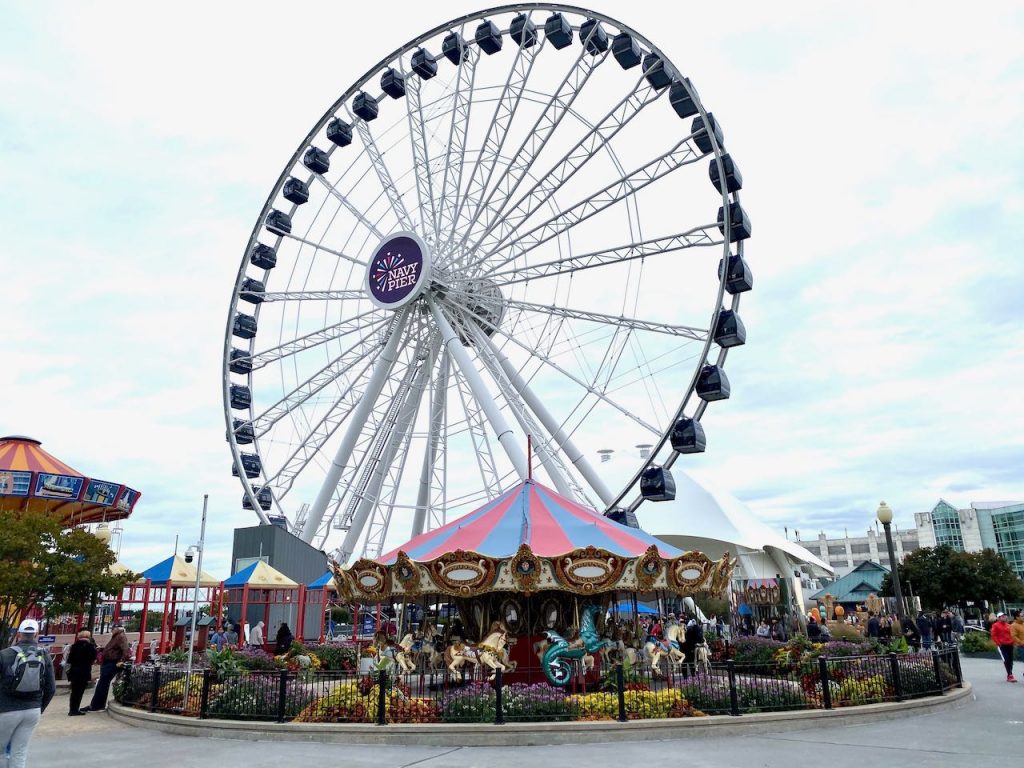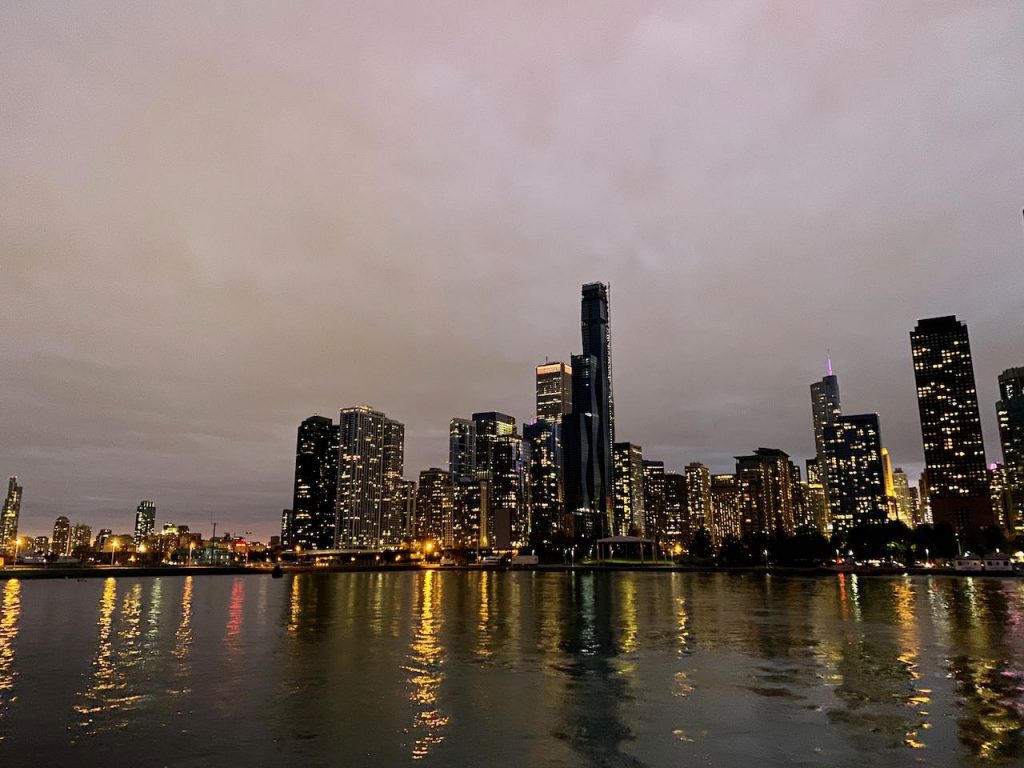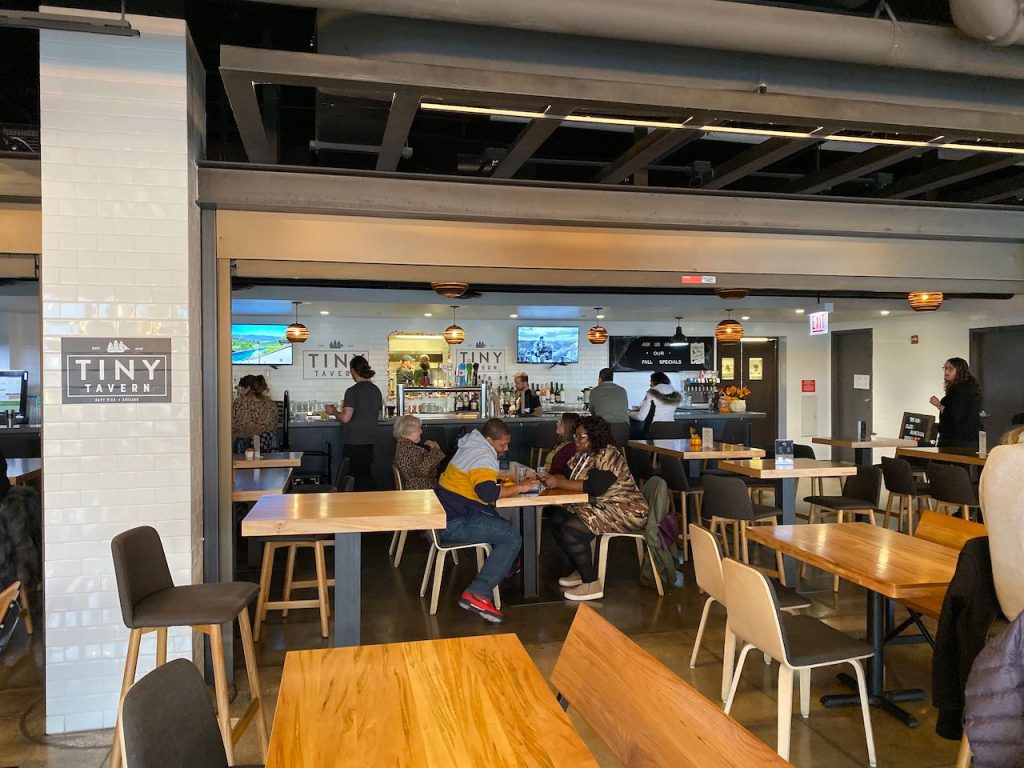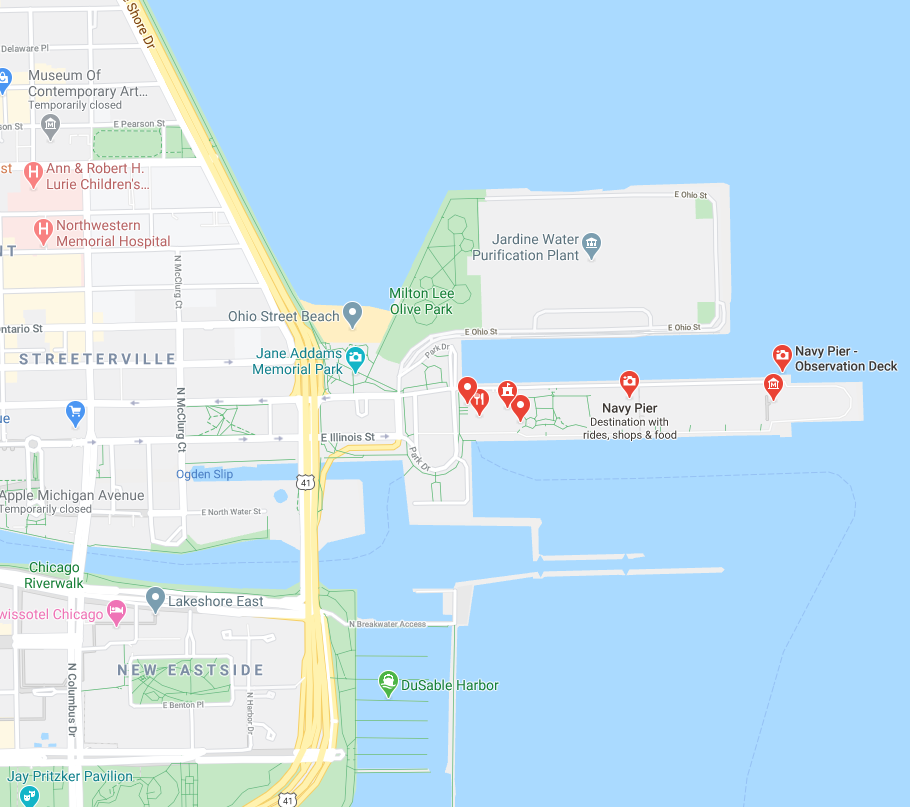 Address: 600 E Grand Ave Chicago
Sydney R. Marovitz Golf Course
The Chicagoland area is home to some of the best most beautiful golf destinations in the country. While most fairways and PGA Tour-worthy greens like Conway Farms, Olympia Fields, and Medinah are located outside the city limits, there's one that's just 15 minutes north of downtown.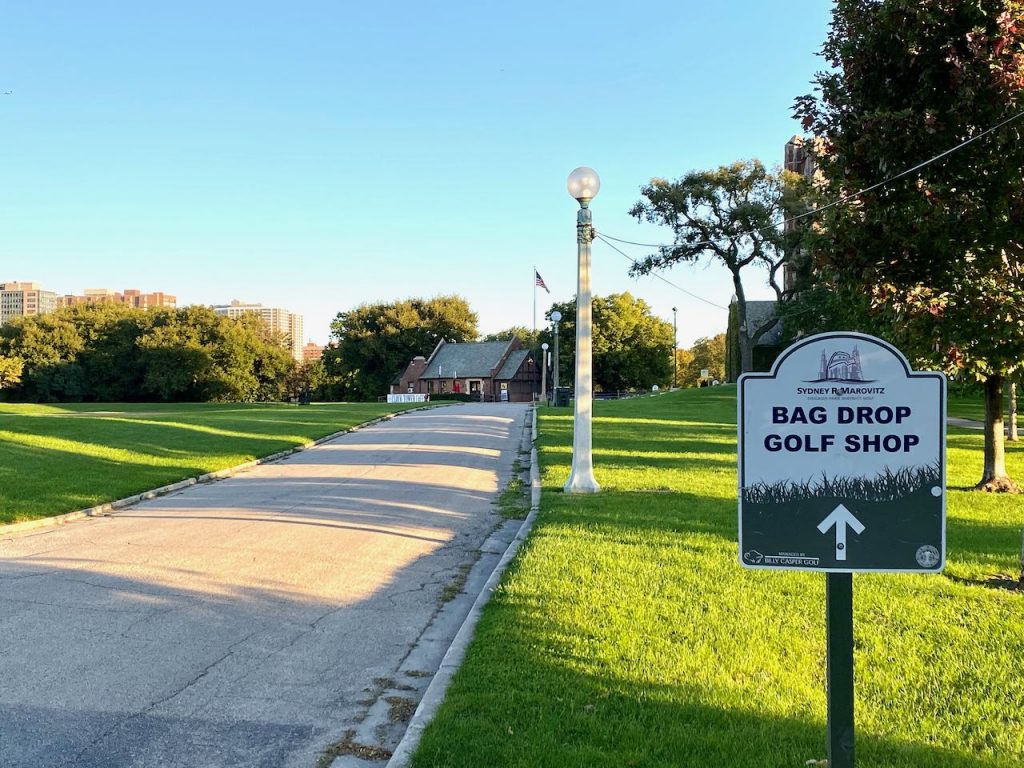 The Sydney R. Marovitz Golf Course at Lakeview is so convenient. This 9-hole course offers visitors some of the best sights of Lake Michigan and Montrose Harbor as well as sweeping views of the city's skyline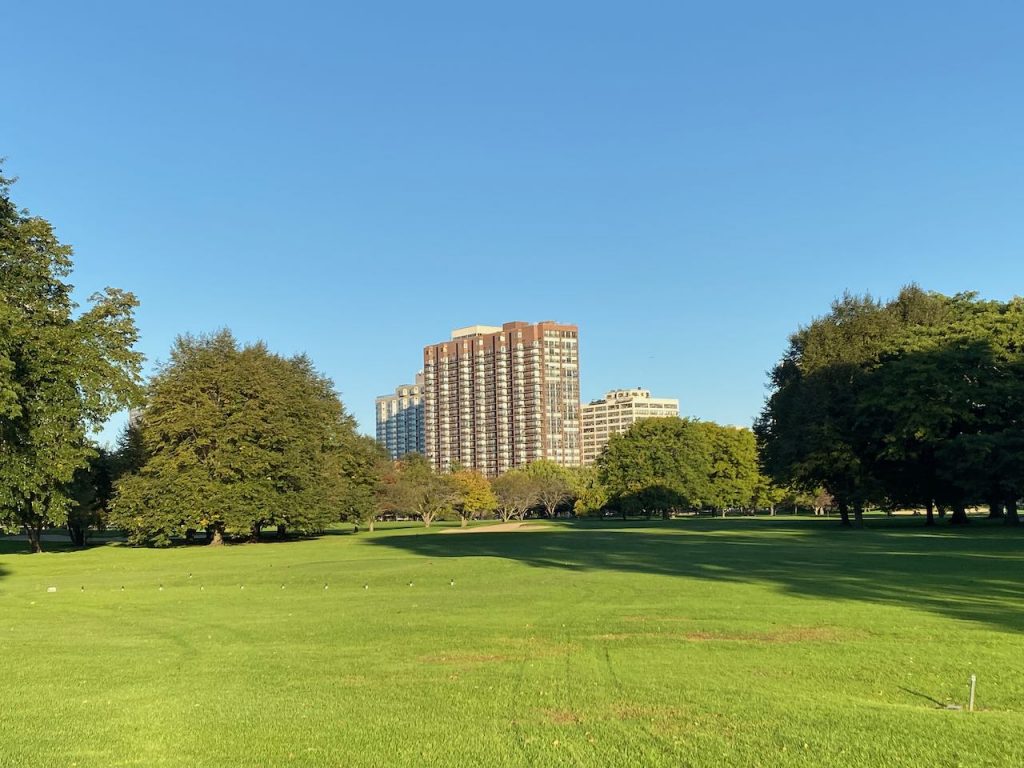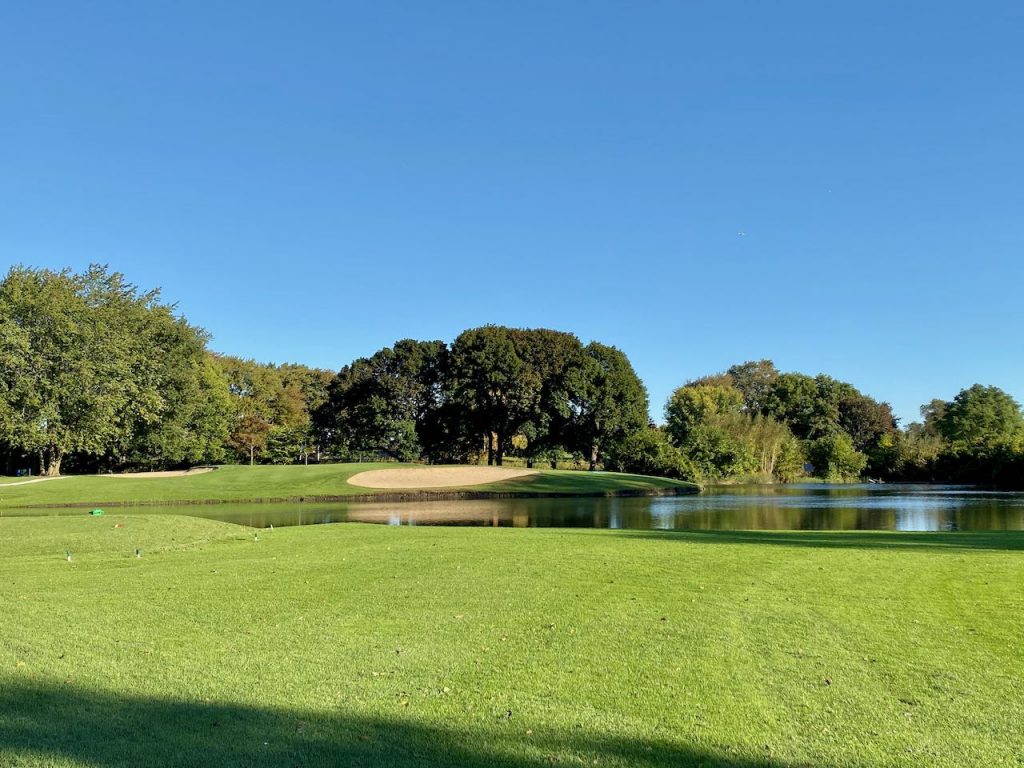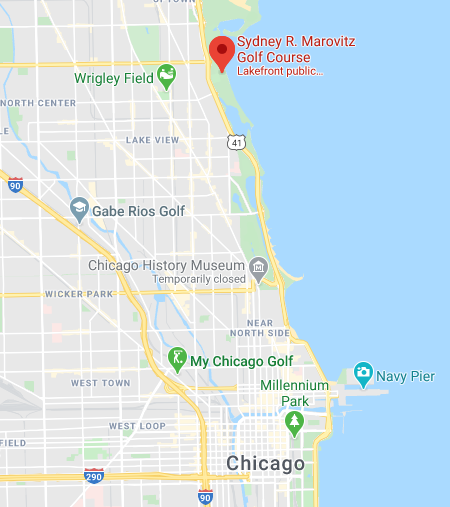 Chicago Premium Outlets
What is a vacation without some serious shopping? Chicago Premium Outlets, an outdoor center located 40 minutes from downtown Chicago, has over 160 stores. Whether you're taking a day trip to shop with the family or want to spend the weekend exploring the shopping center and surrounding attractions, you'll love stopping by Chicago Premium Outlets for a pleasant getaway. Enjoy an assortment of delectable dining options at one of the available restaurants or grab and go stations while shopping for an experience that is truly unlike any other. Either way, you'll love the shopping, dining and attractions readily available in the area.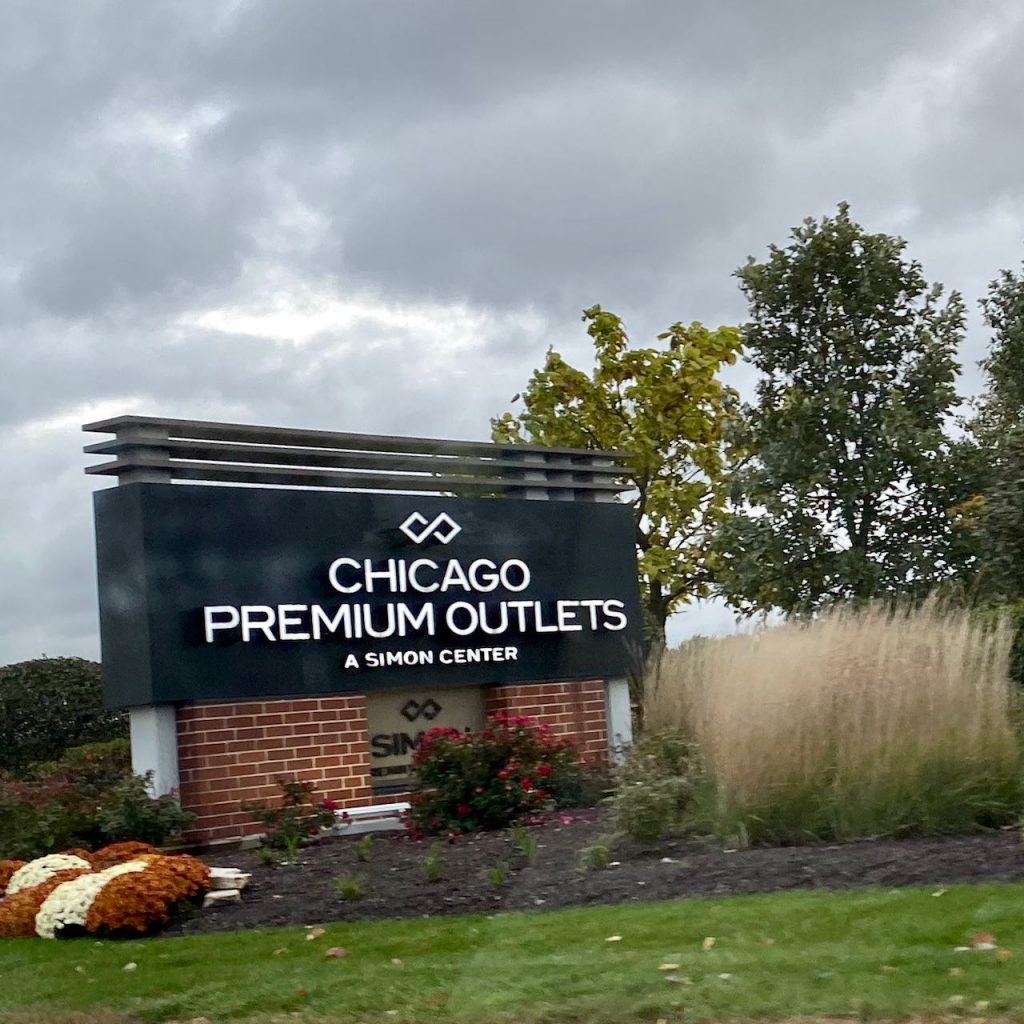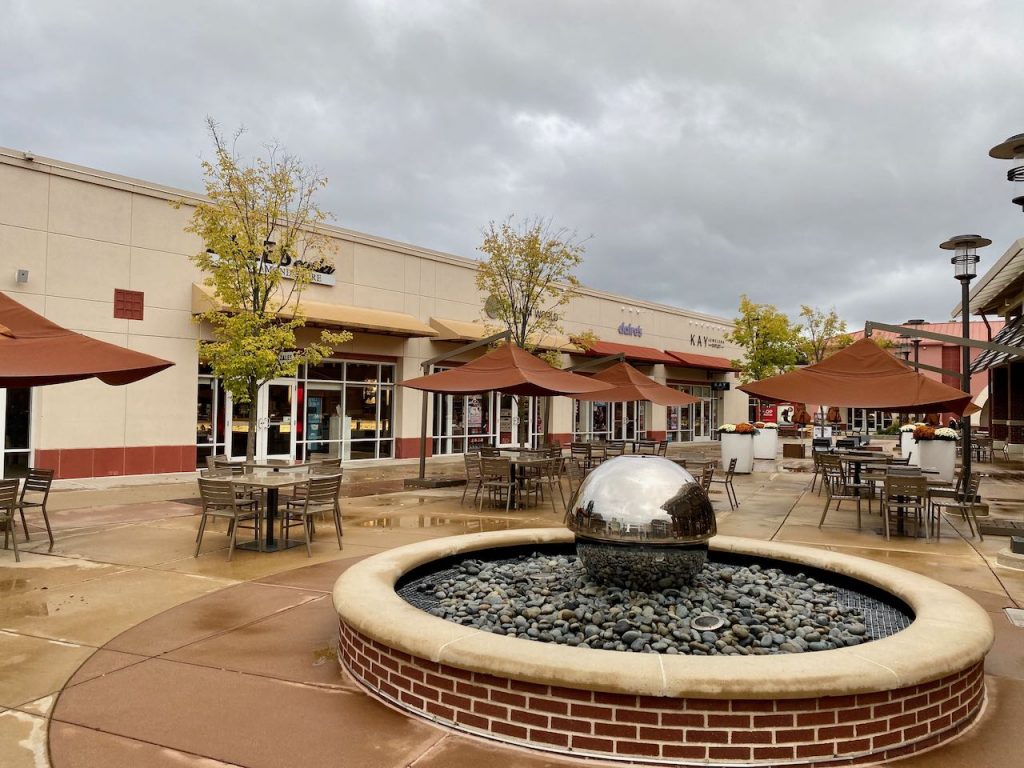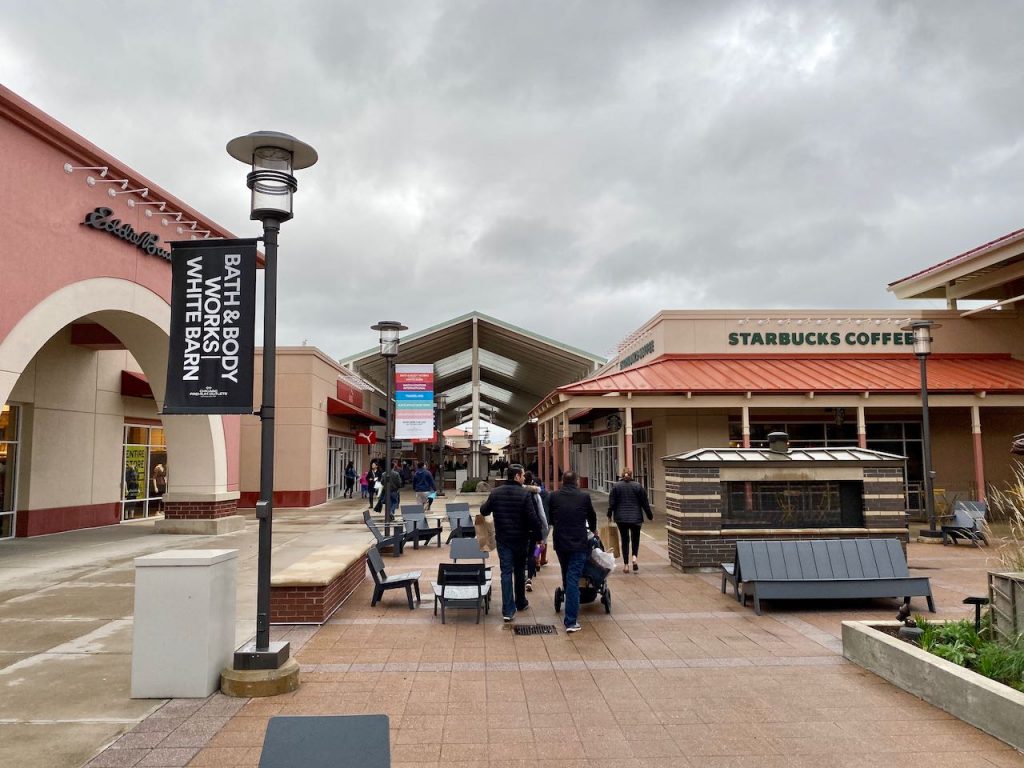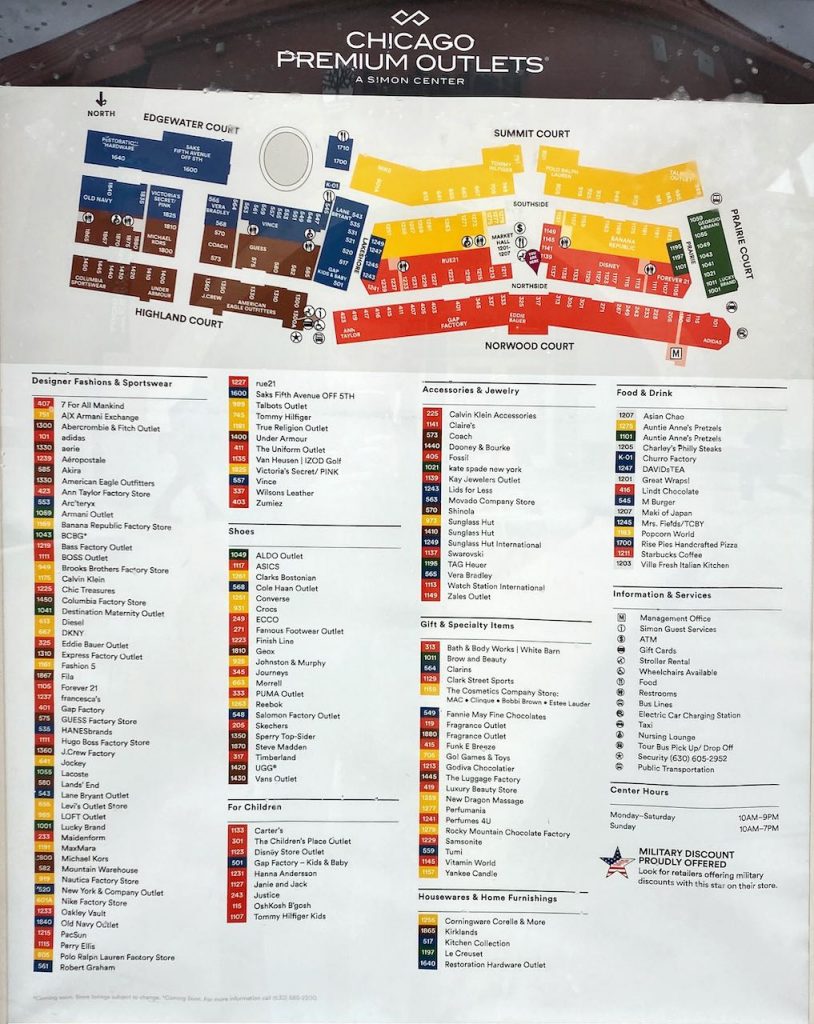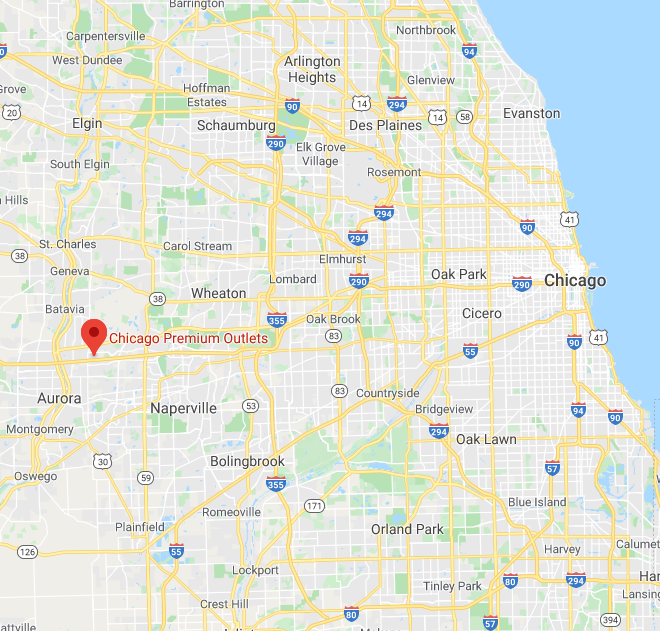 Address : 1650 Premium Outlet Blvd, Aurora, IL 60502
Chicago doesn't have the meticulously preserved core of a colonial-era East Coast city like Boston, nor the stunning topography and views of a West Coast metropolis like Seattle or San Francisco. But its soaring and multifaceted architecture, endless lake shore, and ever-evolving cultural fusion set it apart from other big American cities.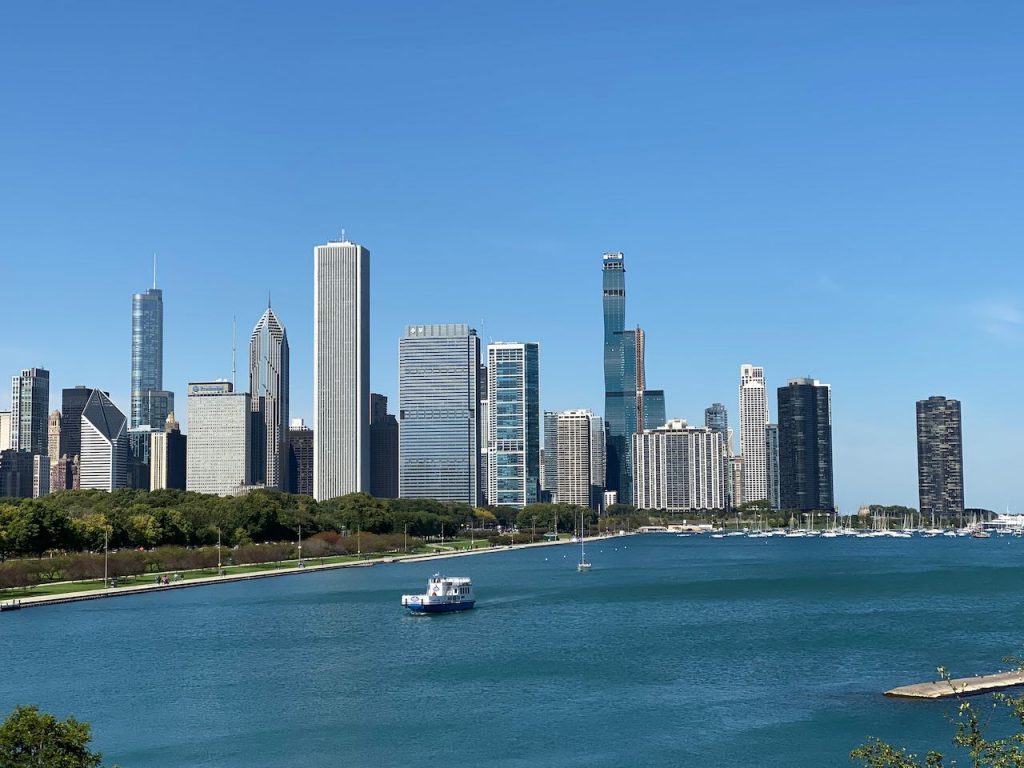 Do note that the best months to visit Chicago are probably May and October, both of which tend to be mild. If you prefer to avoid crowds, come during the cold season – mid-November through mid-April.
Read other related posts:
Follow us on:



Share this article on: