ASUS today unveiled a premium range of new third generation products at its ASUS Zenvolution launch event at Suntec City today. Encompassing the power of 3, the "3" series is a concept born from the ASUS trinity of power, design and transformation. With 3 corners and 3 sides, the triangle is the best shape to portray ASUS' latest products with its versatility. With an incredible line up of the ZenBook 3, a sleek and lightweight Ultrabook with a premium aluminum design, along with the Transformer 3 Pro, the world's most versatile 2-in-1 notebook that features an unrivalled combination of mobility, convenience, and expandability, and last but not least, also unveiled at the launch event is the ZenWatch 3, the latest third generation smartwatch with a circular watch face.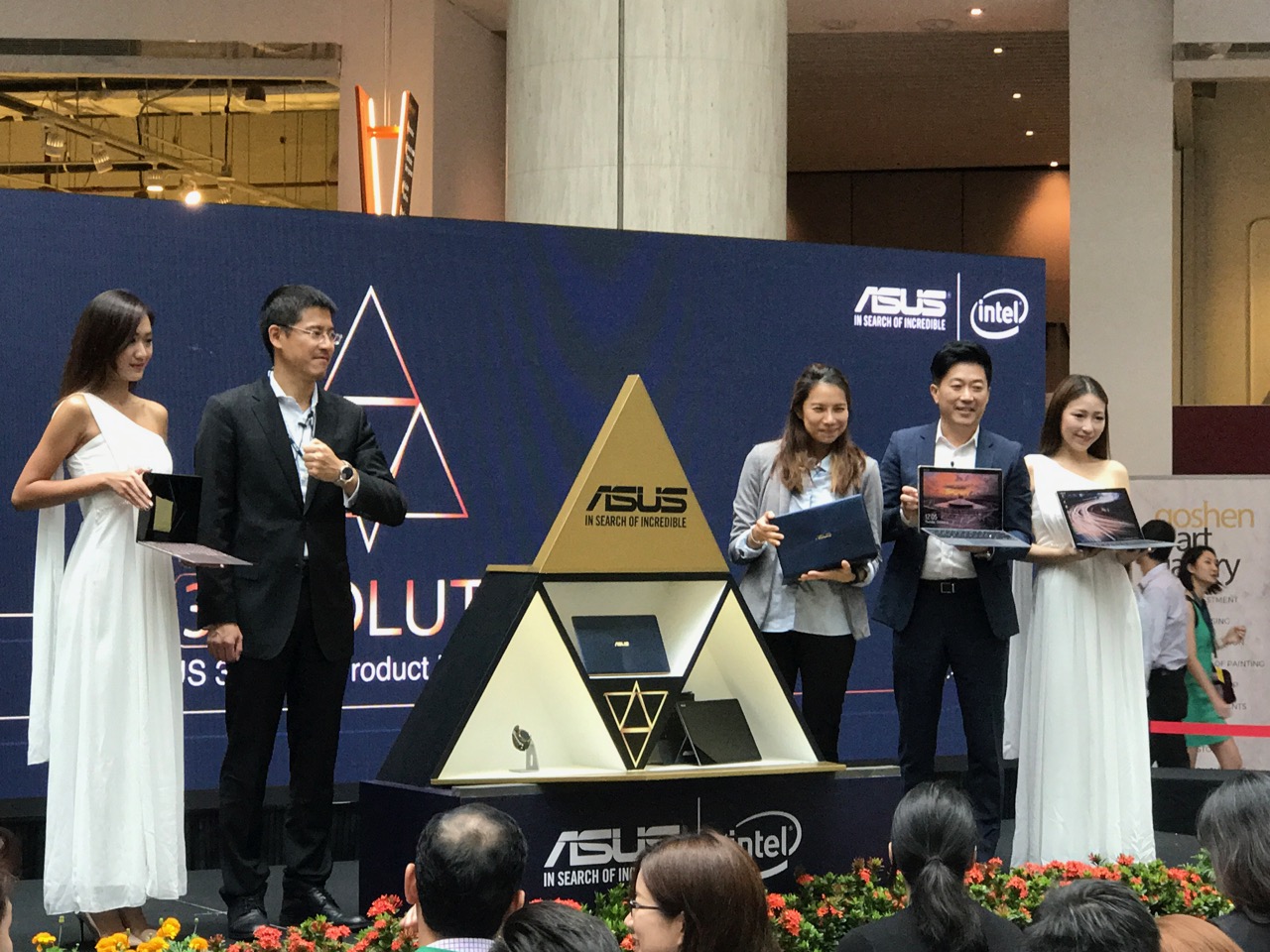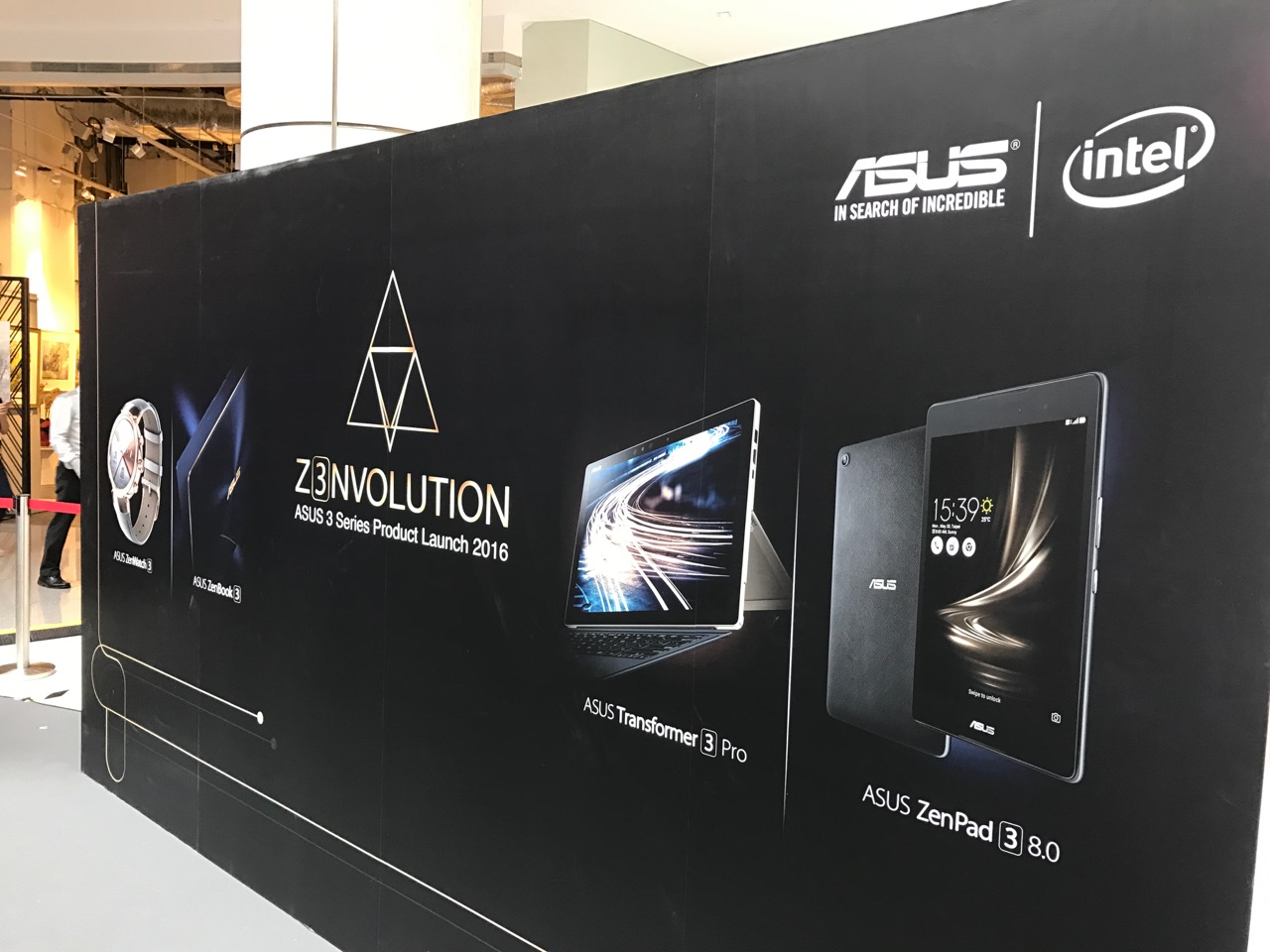 ZenBook 3: The World's Most Prestigious Laptop with Unprecedented Performance
Featuring the latest 7th generation Intel® Core™ i7 and i5 processors, the ultra-thin and ultra-light ZenBook 3 is a masterpiece of design and craftsmanship that weighs just 910g. Its razor-thin 11.9mm profile makes the ZenBook 3 the slimmest and most stylish Ultrabook in the brand's illustrious five-year history, while also being one of the most powerful in its class. The signature tapered edges and spun-metal finishing on the lid are enhanced by unique new elements such as the golden ASUS lid badge and gold edge highlights, designed to give discerning on-the-go users everything they need in a compact and luxurious device.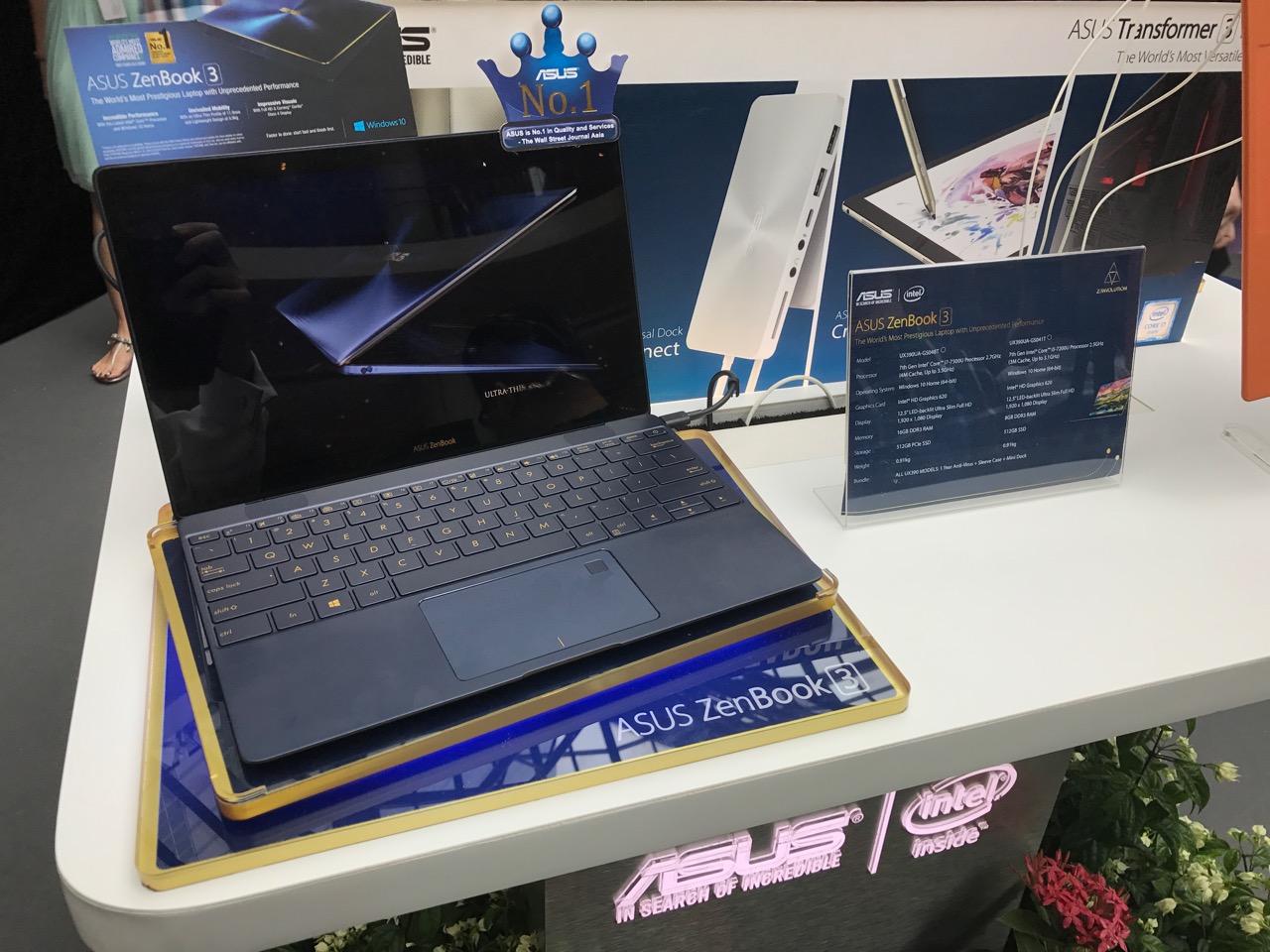 The ZenBook 3 is designed to deliver unprecedented performance featuring a 16GB of high-speed 2133MHz LPDDR3 RAM, and a 512GB PCIe® 3.0 x4 solid-state disk (SSD), making it one of the largest capacity SSDs available that is three times (3X) faster than SATA-based SSDs. In addition, the ZenBook 3 features a reversible USB Type-C (USB-C) port for connectivity in any direction that supports display output, power delivery as well as high-speed data transfers. Furthermore, the ZenBook 3 has a unibody design crafted entirely from aerospace-grade 6013 aluminum alloy, making it 50% stronger than the standard alloy used in laptops, allowing it to be thinner and lighter than ever with no reduction in durability.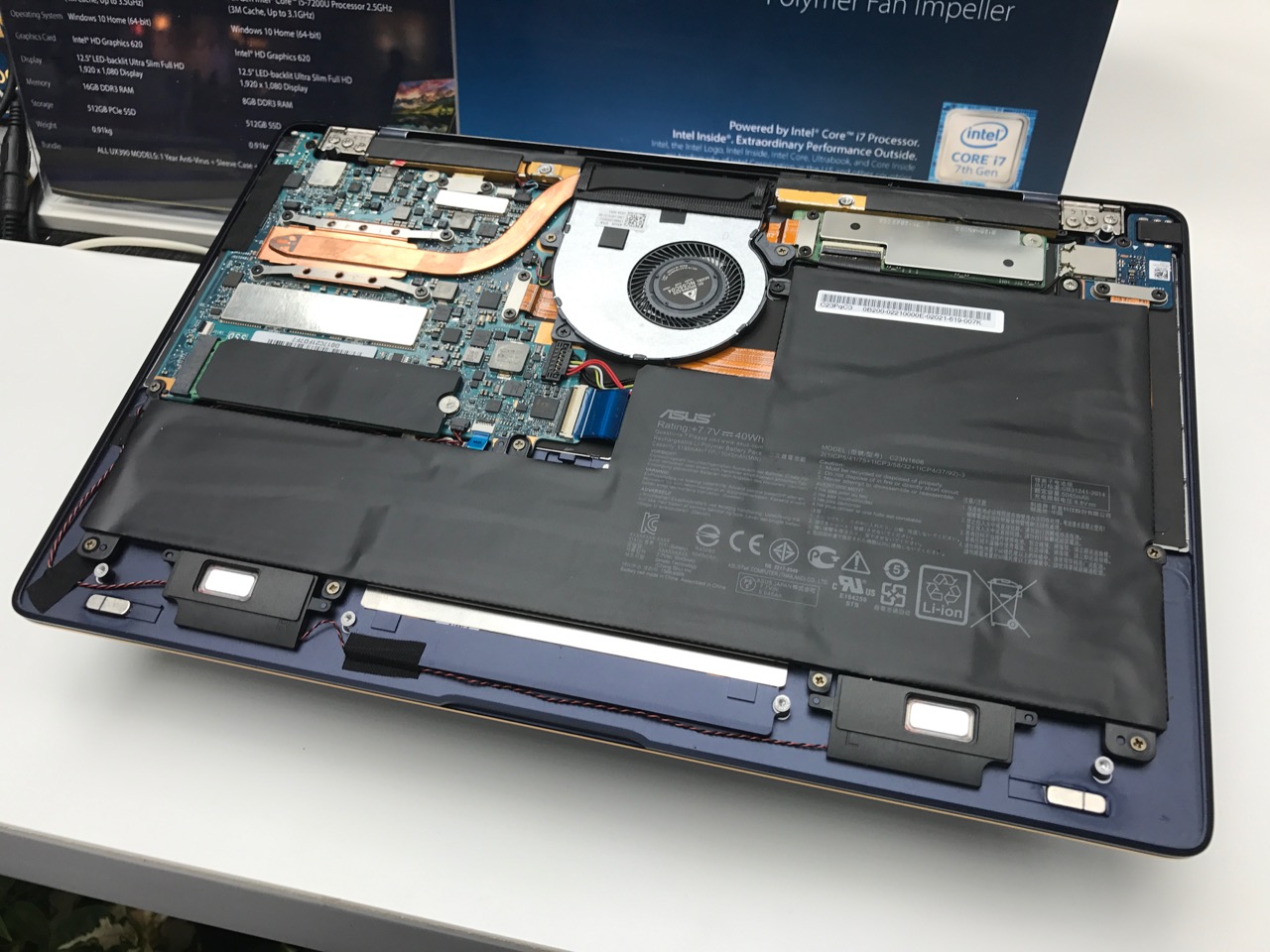 Considerable engineering challenges had to be overcome to fit these high-performance components into the ultra-thin chassis, including the development of a revolutionary cooling system that is a mere 3mm thin. This cooling system incorporates a fan with liquid-crystal-polymer blades that are only 0.3mm thick and heat pipes with walls a mere 0.1mm thick. During high performance, warm air is expelled through discreet hidden vents in the hinge for efficient, quiet cooling even under full load.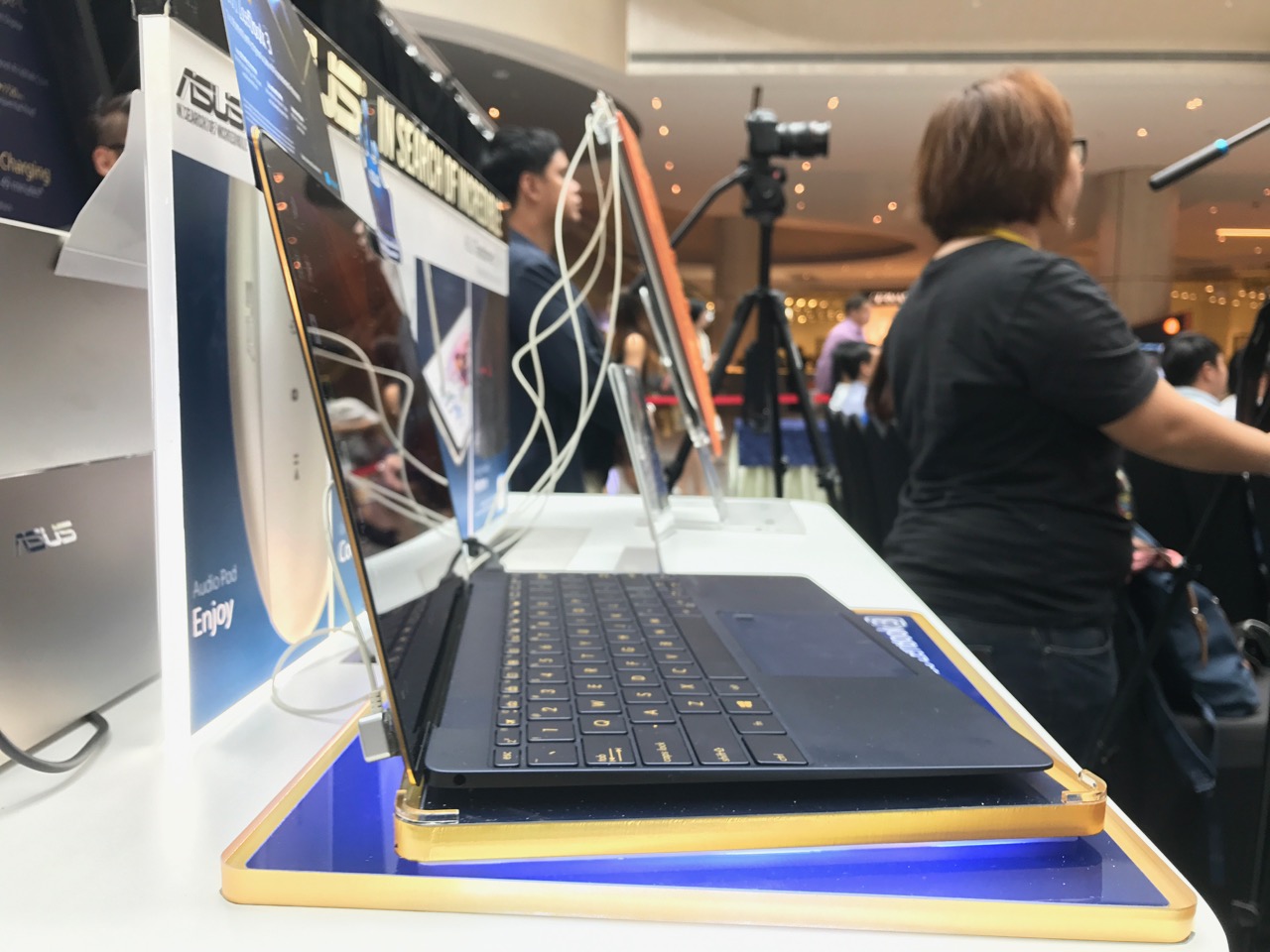 The ZenBook 3 has a crisp and detailed 12.5-inch Full HD (1920 by 1080) display, with an edge-to-edge covering of tough Corning® Gorilla® Glass 4. It is framed by an ultra-slim bezel that is just 7.6mm wide, giving it a class-leading 82% screen-to-body ratio for a distraction-free viewing experience. Adding immersive entertainment capabilities to the ZenBook 3 is the stunning ASUS SonicMaster premium quad-speaker surround-sound audio system, which was designed in cooperation with the renowned audio specialists Harman Kardon. The four powerful speakers are driven by a four-channel smart amplifier that intelligently maximises volume levels without the risk of distortion or voice-coil damage, and the bass drivers use a special five-magnet design for low-distortion bass response. The result is sound that is unlike anything ever heard from a laptop, with deep, rich bass and crystal-clear vocals, even at high volume levels.
Transformer 3 Pro: Powerful, Thin and Versatile
Designed as a high performing 2-in-1 PC, the Transformer 3 Pro is constructed from premium-grade metal and features a detachable Transformer Cover Keyboard. With a thickness of only 8.35mm, the Transformer 3 Pro is the world's thinnest device to feature the latest powerful Intel® "U-series" performance mobile processor. It features a stepless hinge with a 155-degree angle of movement, allowing it to be tilted up to 170 degrees for comfortable viewing or screen typing.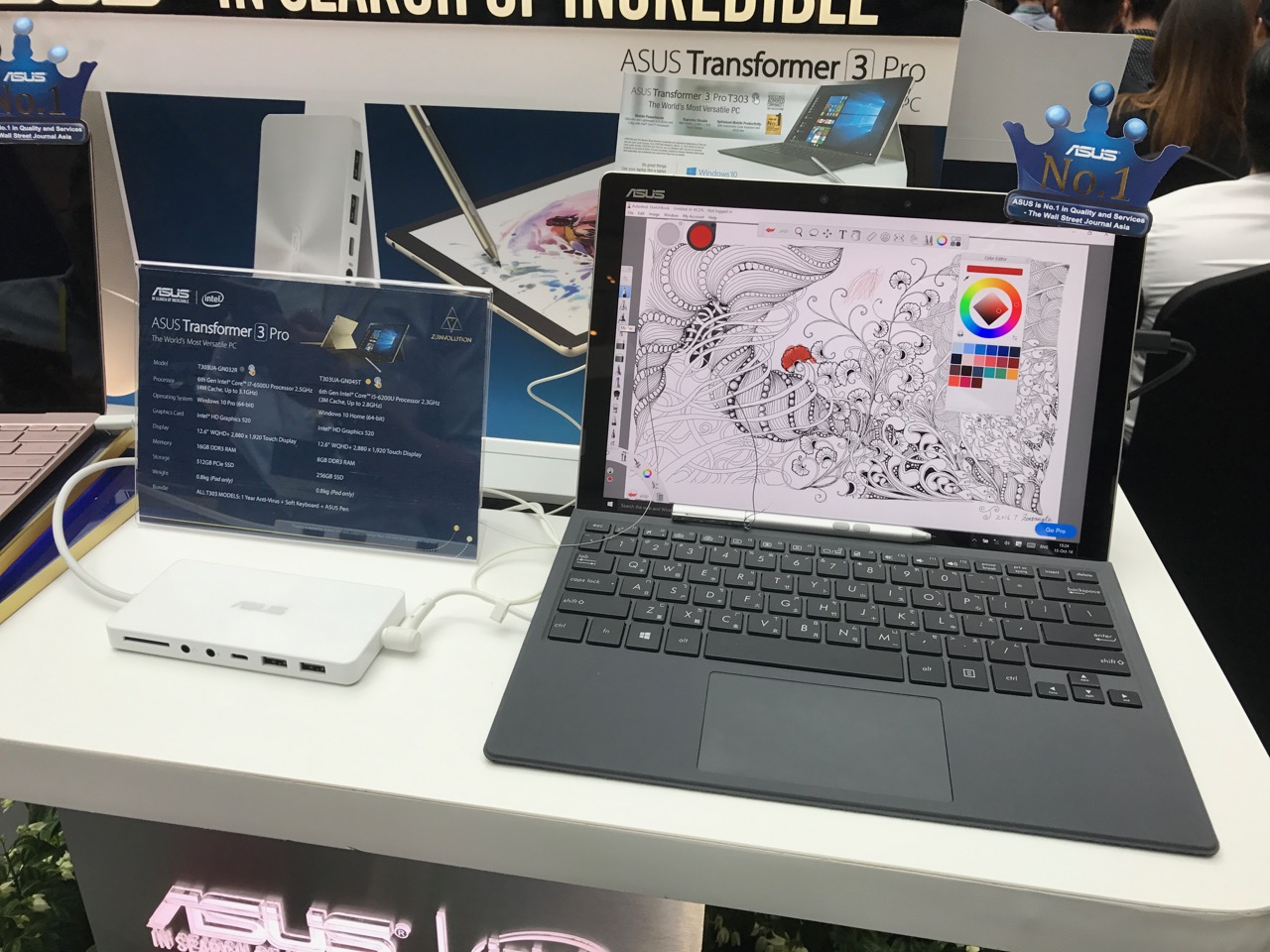 The gorgeous 12.6-inch touchscreen of the Transformer 3 Pro has a high 3K (2880 x 1920) resolution, which is one of the highest for displays of its size, and gives it a high pixel density of 275ppi. This high resolution allows for more detail to be shown onscreen, and is ideal for viewing high resolution content like digital photos or 4K movies.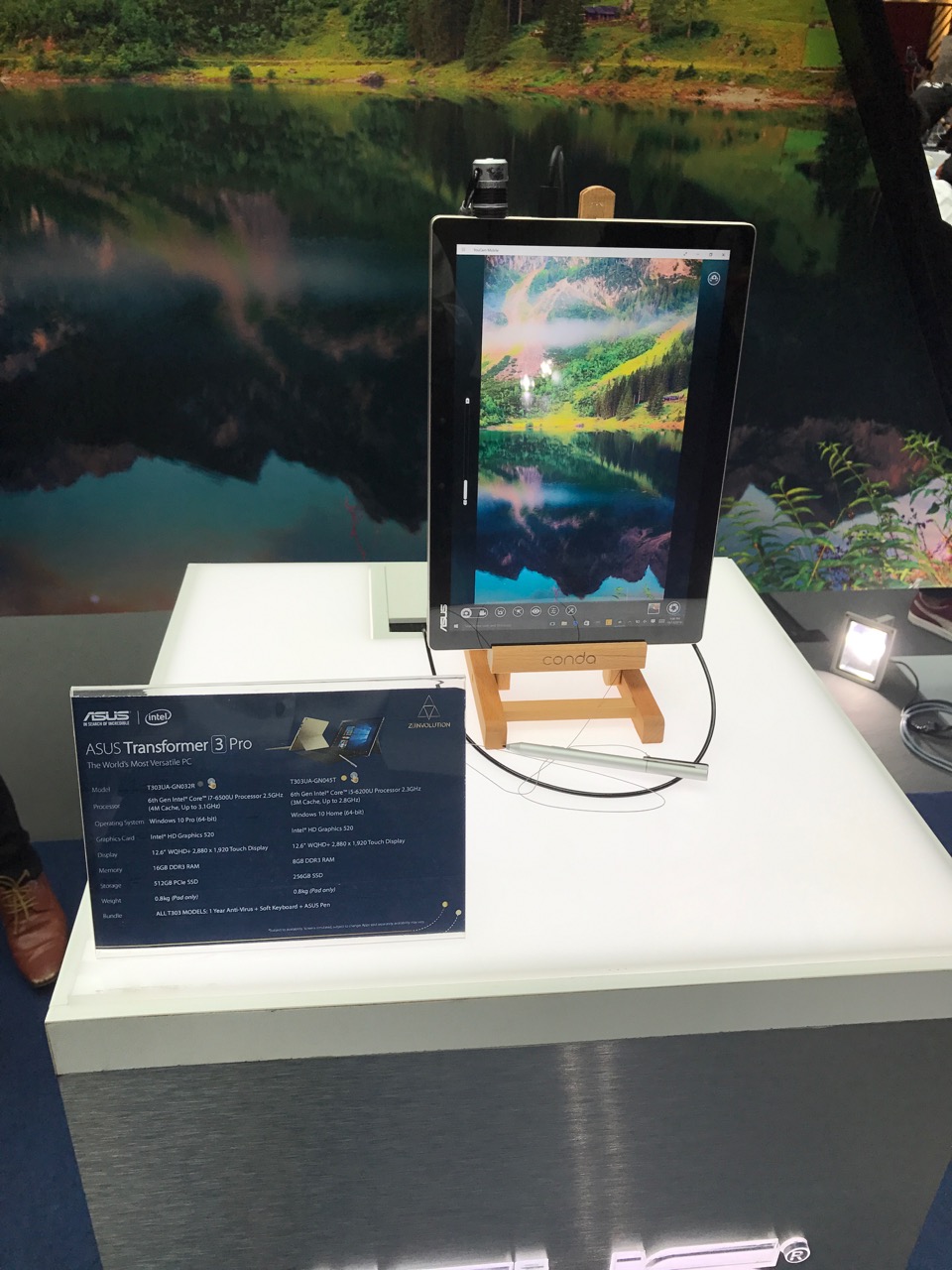 In spite of its slim body profile, the Transformer 3 Pro boasts a comprehensive set of powerful supporting features and connector ports. Apart from its Intel® Core™ i5/i7 processors, other high performance parts include 16GB of high speed 2133Mhz RAM, a 512GB PCIe x4 Gen 3 SSD that is three times faster than conventional SATA SSDs, a full sized HDMI port that allows it to connect conveniently to external display devices without needing adapters, a MicroSD card reader, and a 10Gbps USB 3.1 Type-C port with 40Gbps Thunderbolt 3 support. The USB Type-C port's Thunderbolt 3 support allows the Transformer 3 Pro to connect to compatible external devices requiring extremely high bandwidth, especially the ROG XG Station 2. The USB Type-C Thunderbolt 3 interface allows for high volumes of virtually instantaneous data traffic flow between the two devices, so the Transformer 3 Pro can harness the power of the ROG XG Station 2's high-end desktop grade graphics card to render graphics in real time for payback to its own display, or an external one.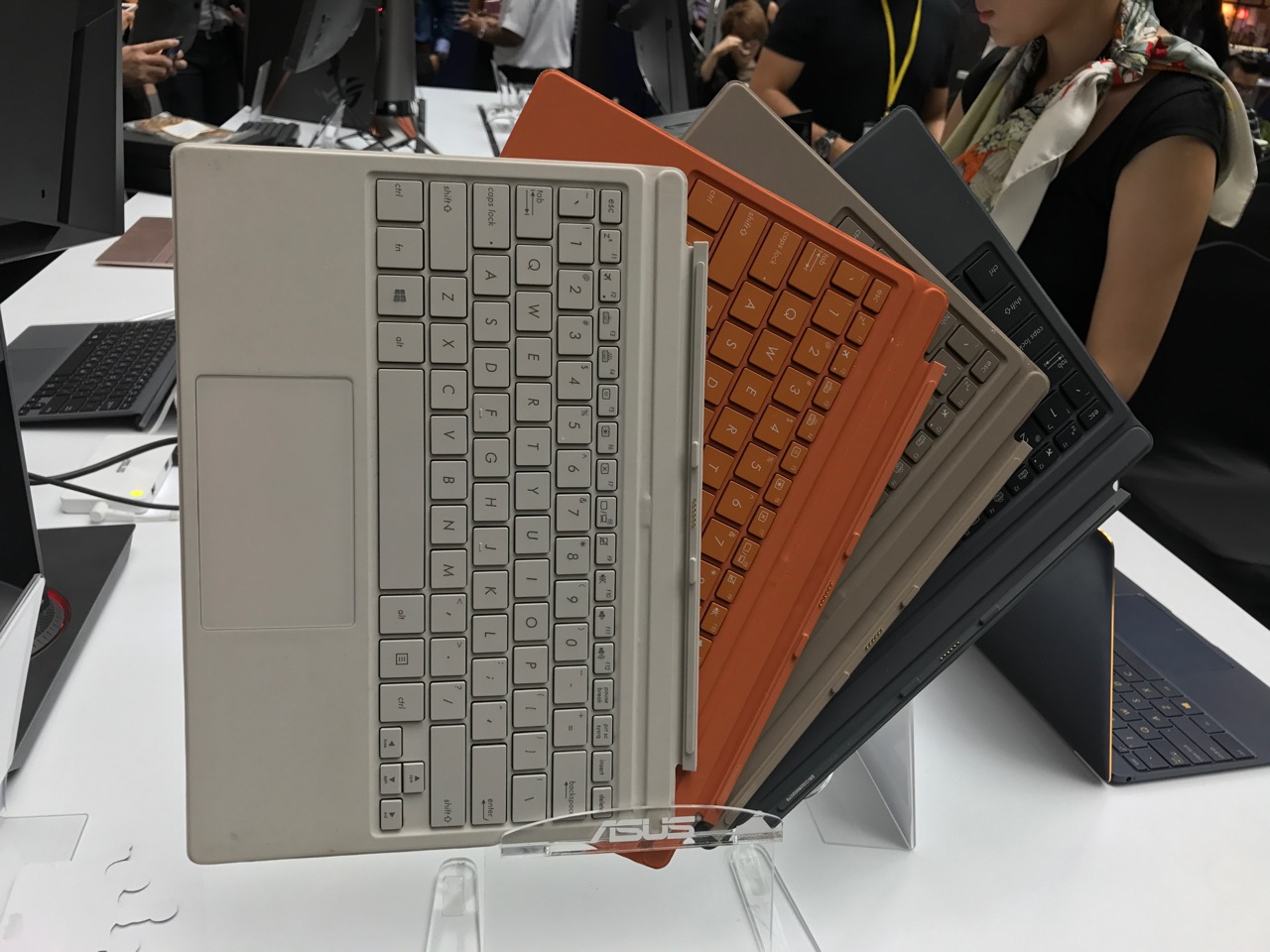 The Transformer 3 Pro is fitted with dual front-facing speakers featuring "smart amplifier" technology that boosts loudness by 350% compared to speakers of similar size and power. The speakers are also tuned by audio experts, Harman/Kardon for optimal performance. The detachable Transformer Cover Keyboard of the Transformer 3 Pro has keys that are backlit for typing in dark environments, with a 1.4mm travel distance which is longer than that of other slim mobile keyboards.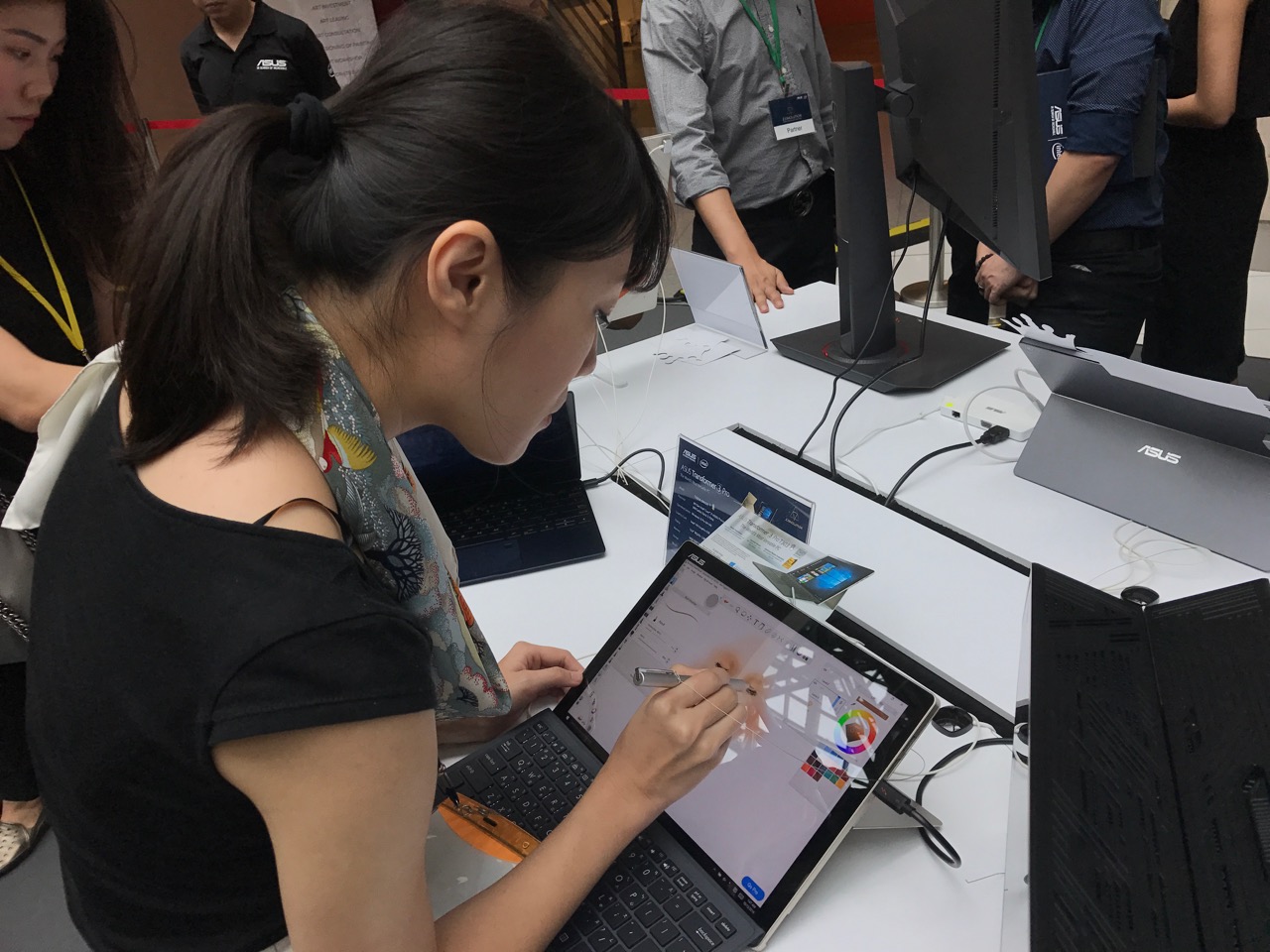 In terms of interface, the Transformer 3 Pro has both rear and front cameras. It has a 13 megapixel rear camera, as well as a front camera that supports Windows 10's "Hello" facial recognition login. This front camera also has infrared capabilities for users to log in whilst in dark environments.
ZenWatch 3: Timeless Design
The ZenWatch 3 follows the tradition of fine watchmaking with its luxurious, detail-focused design and construction from premium materials. The round face design is available for the first time on an ASUS wearable device and is crafted from high quality 316L stainless steel. This premium-quality, cold-forged steel is 82% stronger than conventional steel to ensure that ZenWatch 3 can easily withstand the rigors of daily wear. It has a 1.39-inch AMOLED display with 400 x 400 resolution and 286ppi pixel density for pin-sharp details that make each watch face look its best. The display is covered with gently curved 2.5D Corning® Gorilla® Glass that facilitates smooth swiping gestures and provide tough protection against scratches and damages. The ZenWatch 3 comes with a strap made from stitched Italian leather, each of which is available in dark brown or beige colours.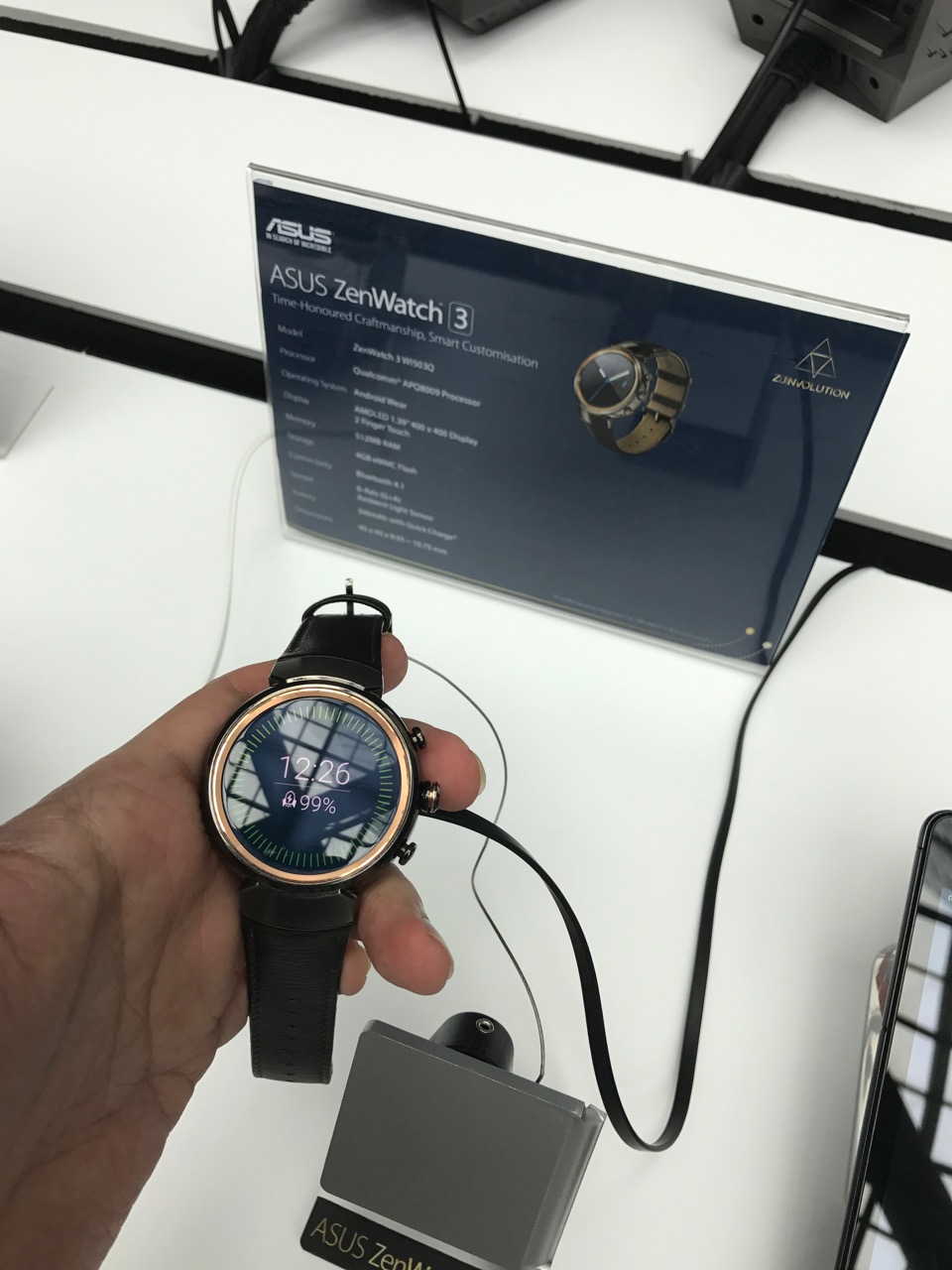 The ZenWatch 3 is powered by the latest Qualcomm® Snapdragon Wear 2100 (APQ 8009W) processor that is specially designed for wearable devices. It consumes 25% less energy than the previous generation of ZenWatch 2 consumes, giving ZenWatch 3 dramatically improved battery life of up to two days. It also features exclusive HyperCharge technology that provides industry-leading charge times with just 15 minutes to reach a 60% charge plus a convenient magnetic charging connector that snaps into place automatically.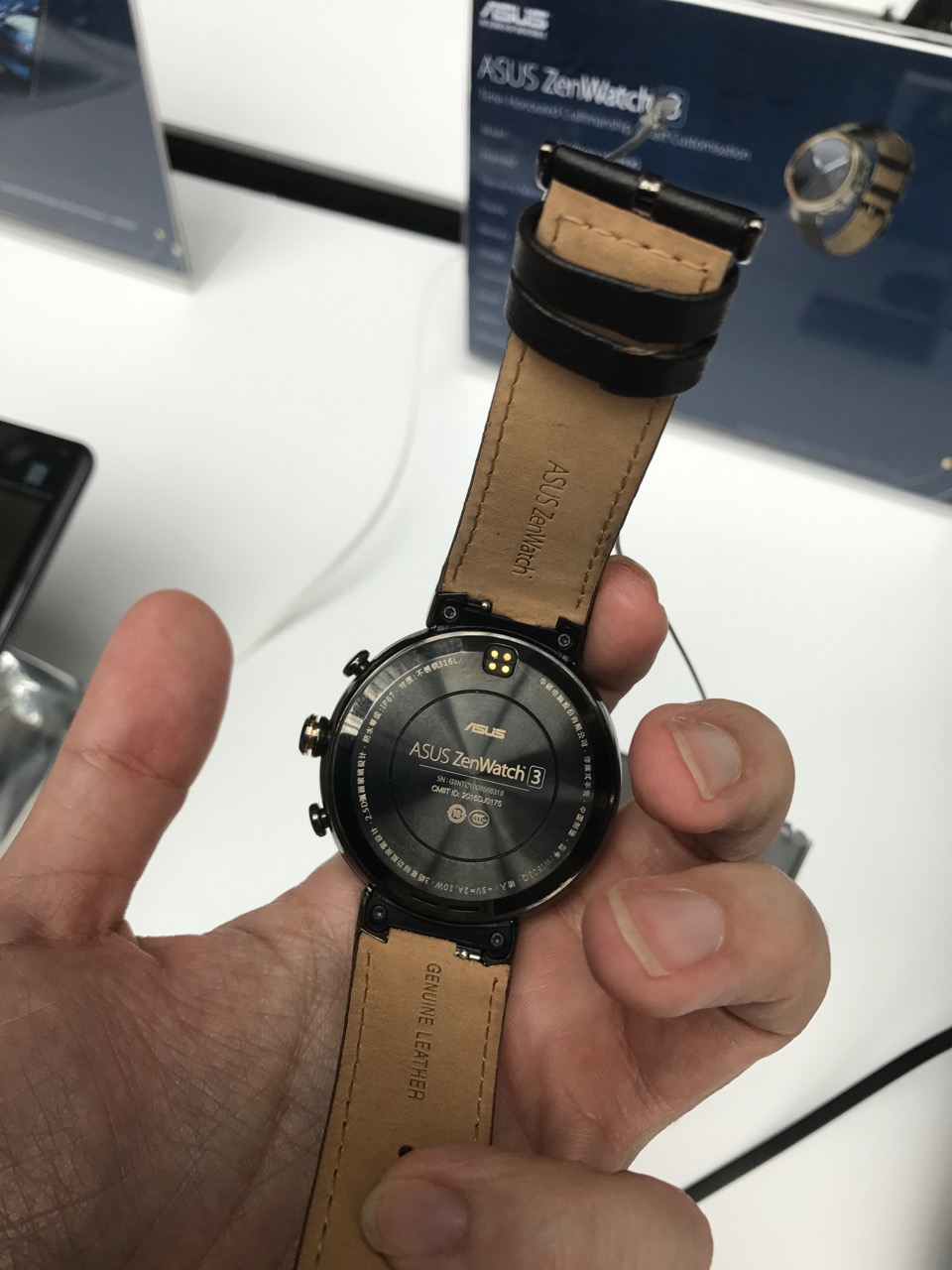 Additionally, the ZenWatch 3 comes with more than 50 customisable watch faces that can be changed using the ZenWatch Manager smartphone app, letting wearers easily customise their watch to fit any style, mood, or occasion. For an even more personal ZenWatch 3 experience, wearers can create their own unique watch faces with the FaceDesigner smartphone app. The functions of the top crown button on the watch case can be customised, giving wearers instant access to their favorite or most-used features they prefer.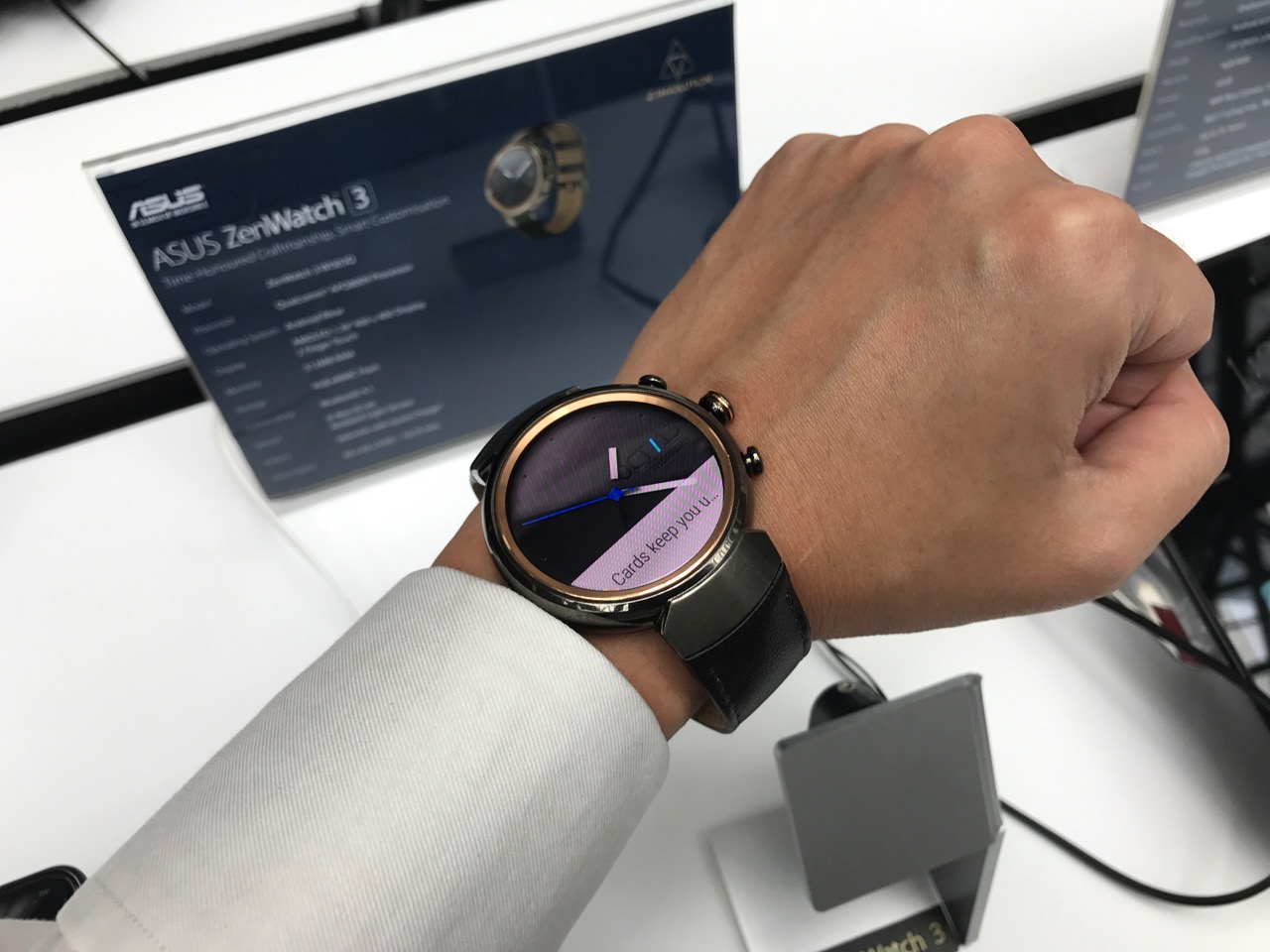 The ZenWatch 3 is a full-featured activity tracker that helps wearers stay motivated and improve their fitness. The all-new ZenFit app automatically counts wearers' steps throughout the day with industry-leading 95 percent accuracy, and it also provides reminders to move after periods of inactivity. Additionally, the ZenFit app tracks a range of activities, i.e., walking, running, push-ups, sit-ups, and it works together with the companion smartphone app to provide helpful and easy-to-understand summaries and graphs for a complete picture of each physical activity. With the IP67 water resistance feature, it makes the ZenWatch 3 impervious to sweat and inclement weather, so it can be worn during the most vigorous workouts.
ZenPad 3 8.0: Powerful Entertainment Experience
The ZenPad 3 8.0 was styled to look sophisticated and luxurious. Apart from its compact dimensions, it has a body thickness of a mere 7.57mm and weighs only 320 grams, making it easy to be held up for reading over prolonged periods. Furthermore, its display is surrounded by a lightweight, rounded frame with brushed metal finishing. This frame is made up of high tech "NCVM" technology, so the ZenPad 3 8.0 gets the light weight of the polycarbonate, with the attractive finishing of metal. A classy-looking leather-patterned rear panel completes the construction of the ZenPad 3 8.0.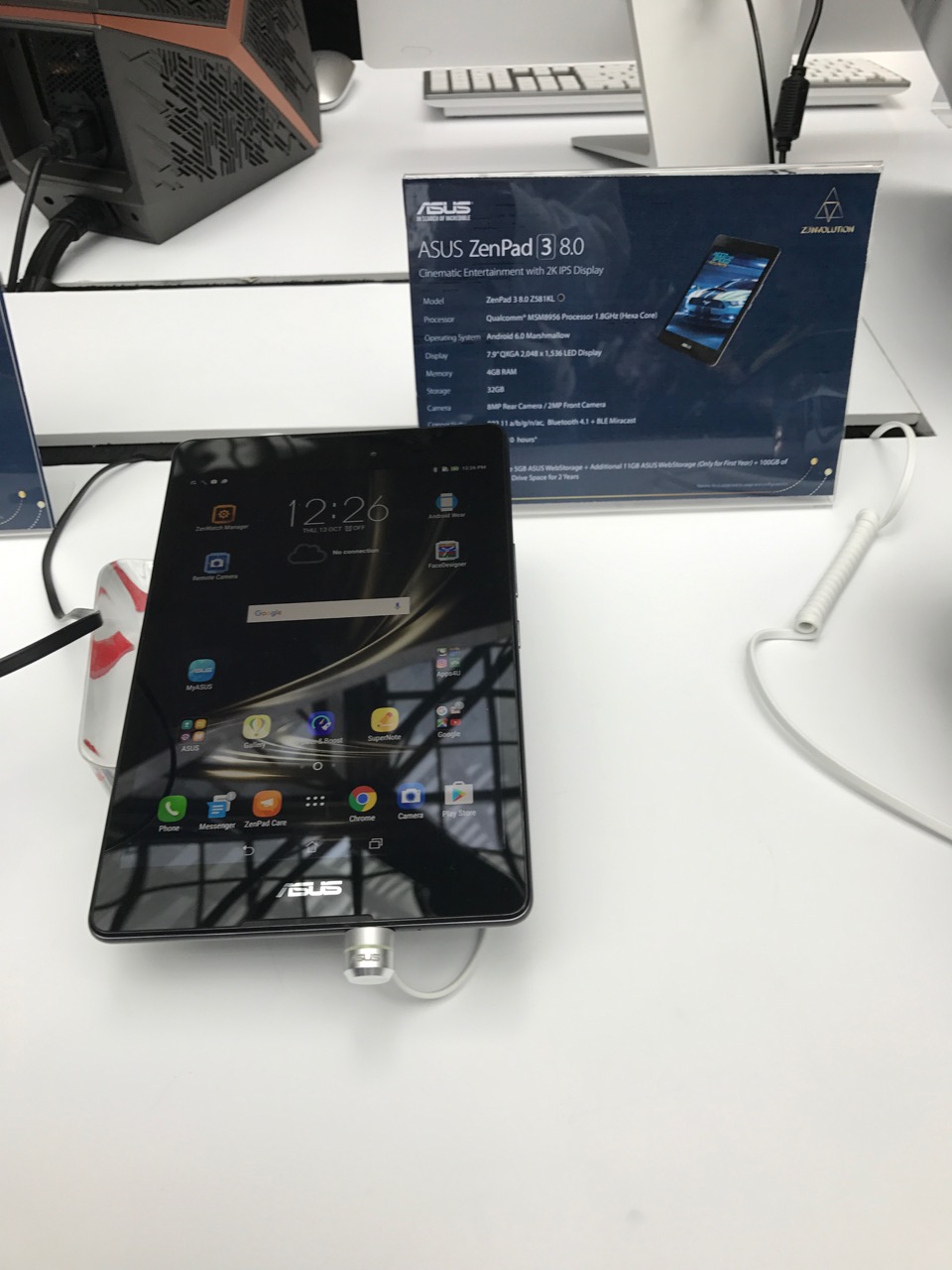 The ZenPad 3 8.0 houses a stunning 8-inch touchscreen display with a sharp 2K (2048 x 1536) resolution, making it ideal for viewing high-resolution digital photos and HD movies. Further enhancing its video playback quality, the ZenPad 3 8.0 features exclusive ASUS Tru2Life+ video-enhancement technology that increases the sharpness and contrast of videos.
Powering the ZenPad 3 8.0 is a set of powerful components that includes a Hexa-core Qualcomm® Snapdragon 650 processor supported by up to a generous 4GB of RAM. For storage, the tablet has up to 32GB of onboard eMMC memory and a micro SD Card reader that can support micro SD Cards up to 128GB in capacity. Completing its multimedia features are the front-facing 2MP camera and 8MP rear camera.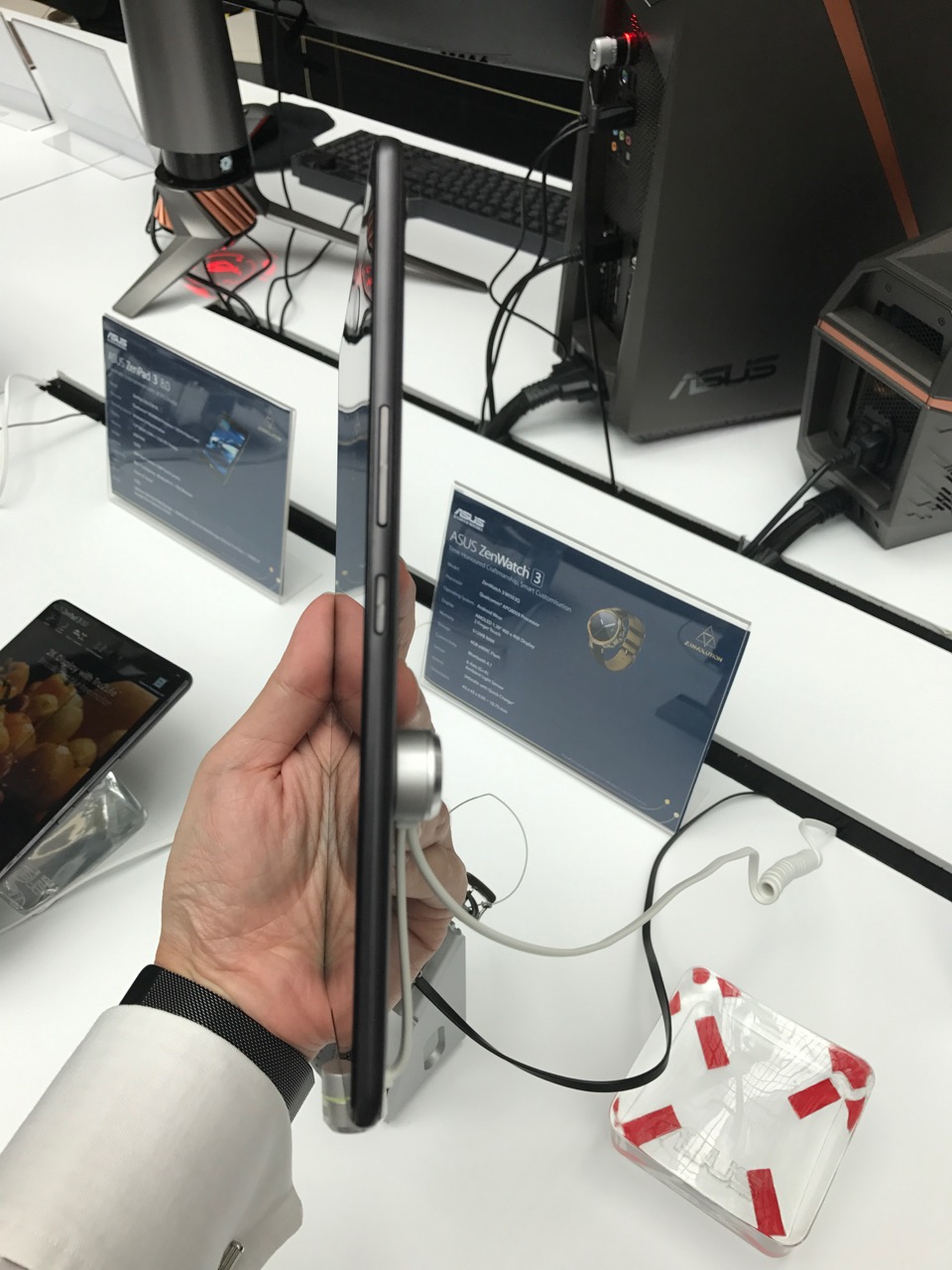 Matching ZenPad 3 8.0's superb display is its incredible audio capability. For external audio, the tablet features a pair of front facing speakers that not only transmits sound better and louder, they are ideal for the delivery of left and right channel audio when the tablet is used in portrait orientation when watching movies. For audio transmitted through headphones, the ZenPad 3 8.0 supports DTS Headphone:X virtual 7.1-channel virtual surround-sound technology that automatically optimises and tunes attached headphones to simulate the immersive effect of a 7.1-channel surround-sound home theatre system.
Price and Availability in Singapore:
The ZenBook 3 will be available at $1,998 onwards from 22 October 2016 onwards at all ASUS
Brand Stores and authorised retailers.
The Transformer 3 Pro will be available from $1,898 onwards from 22 October 2016 at all ASUS
Brand Stores and authorised retailers.
The ZenWatch 3 will be available in November at $369 at all ASUS Brand Stores and authorised retailers.
The ZenPad 3 is available now at $499 at all ASUS Brand Stores and authorised retailers.
Read other related posts:
Follow us on:



Share this article on: