Following the earlier success of the Supersonic hair dryer, Dyson once again reveal the all new Dyson Airwrap in Bangkok last month. This is a result of six years in the research on the science of hair and creating 642 prototypes with close to £24m investment in research and development.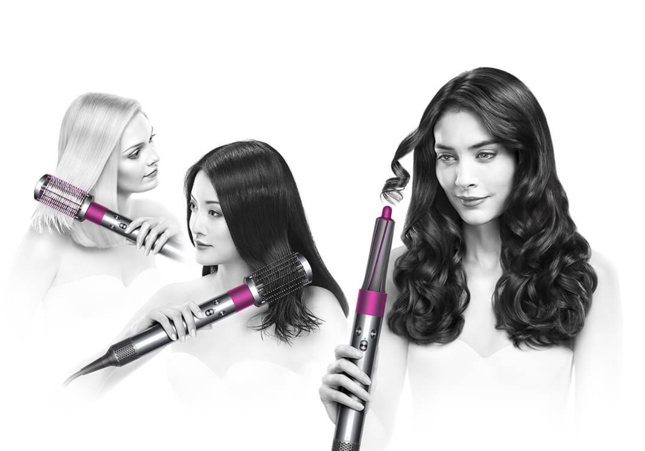 Dyson Airwrap is a new styling tool that promises to replace your entire kit of hot tools with one device that uses jets of air to blow dry, curl/wave, and straighten all in one. the Airwrap uses "jets of air to achieve voluminous curls, natural waves and smooth blow-dry finishes at home".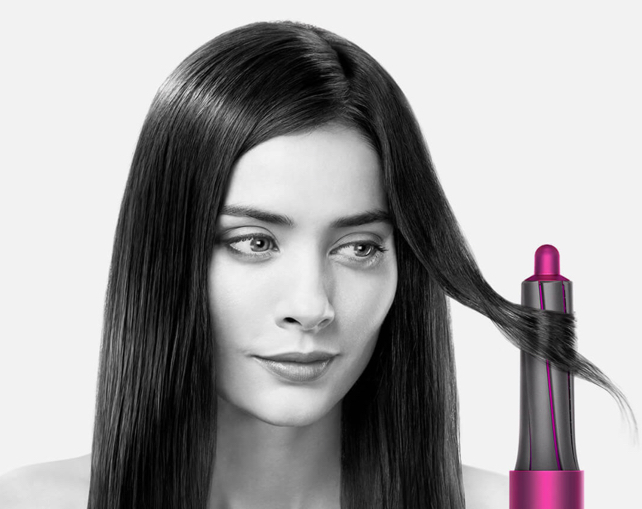 Dyson Airwrap is designed to wrap your hair around the curling wand by itself. No manual twirling required. There are a number of other attachments in the Airwrap kit that allow you to straighten, volumise and dry your hair. But the primary, and certainly most innovative, function is the curling.
What's included with the Dyson Airwrap?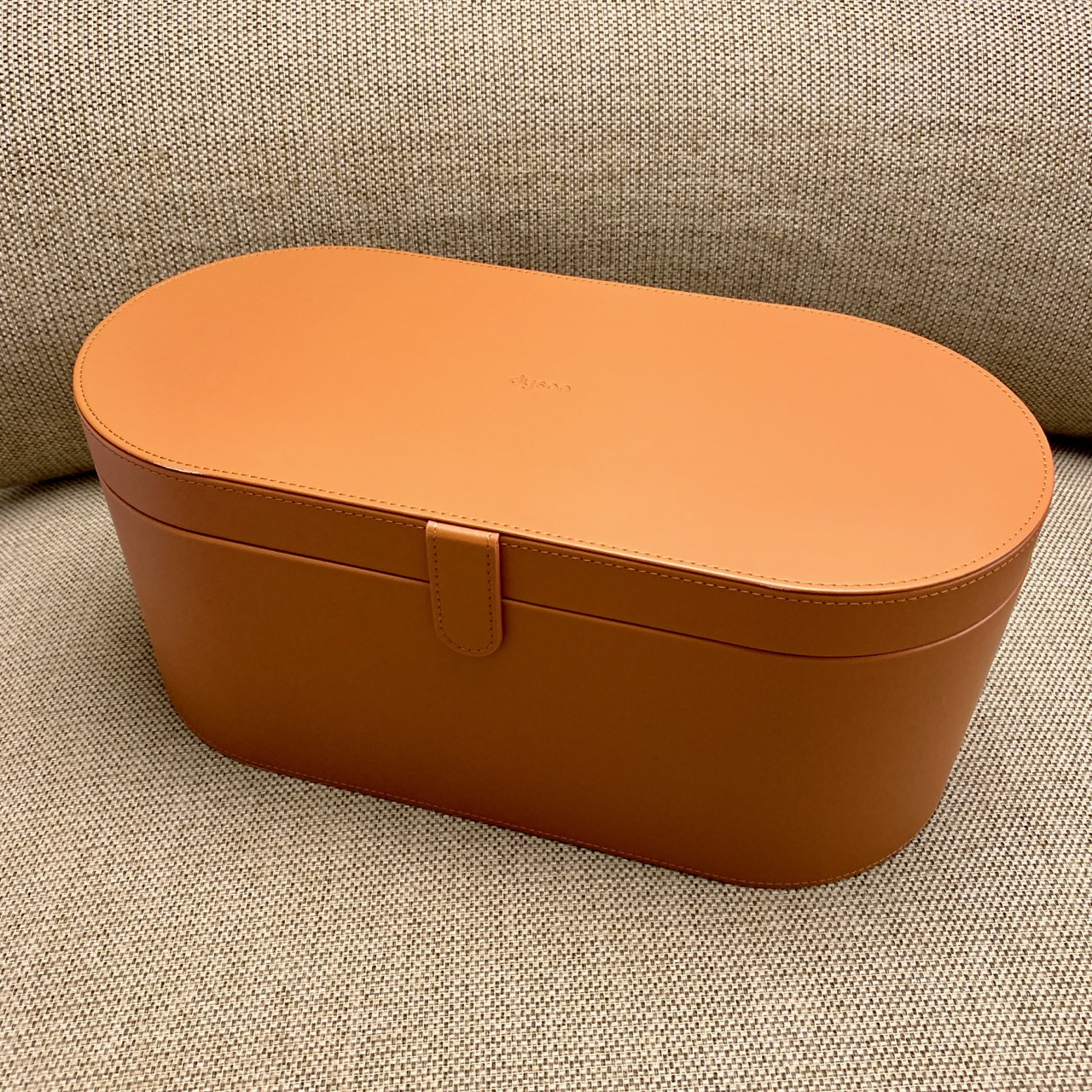 The Dyson Airwrap also comes with a series of attachments: 40mm and 30mm Airwrap barrels with clockwise and anti-clockwise barrels for symmetrical curl, a firm smoothing brush with fixed bristles to tame frizz and straighten, plus a dryer to remove excess water and prep damp hair for styling.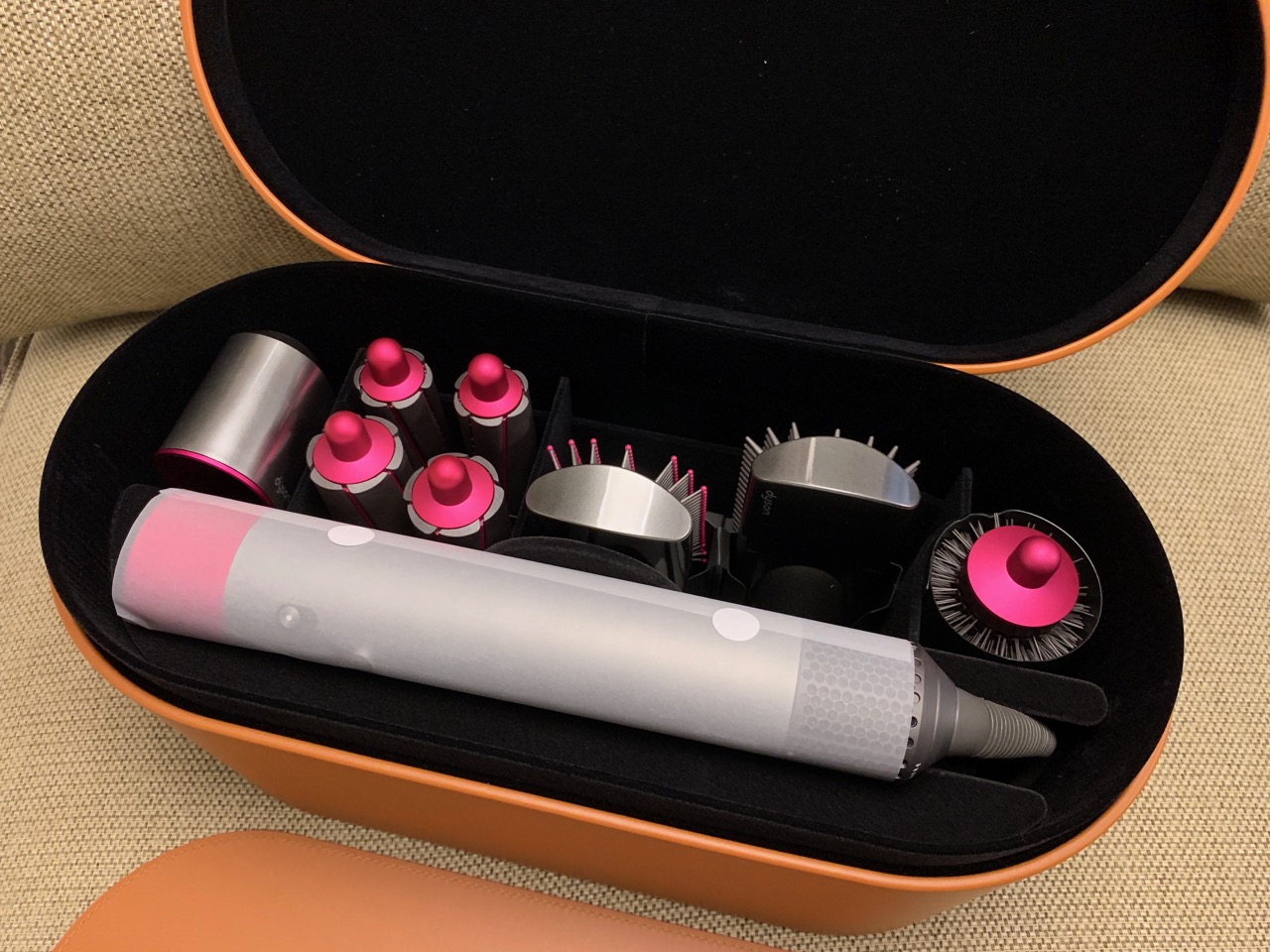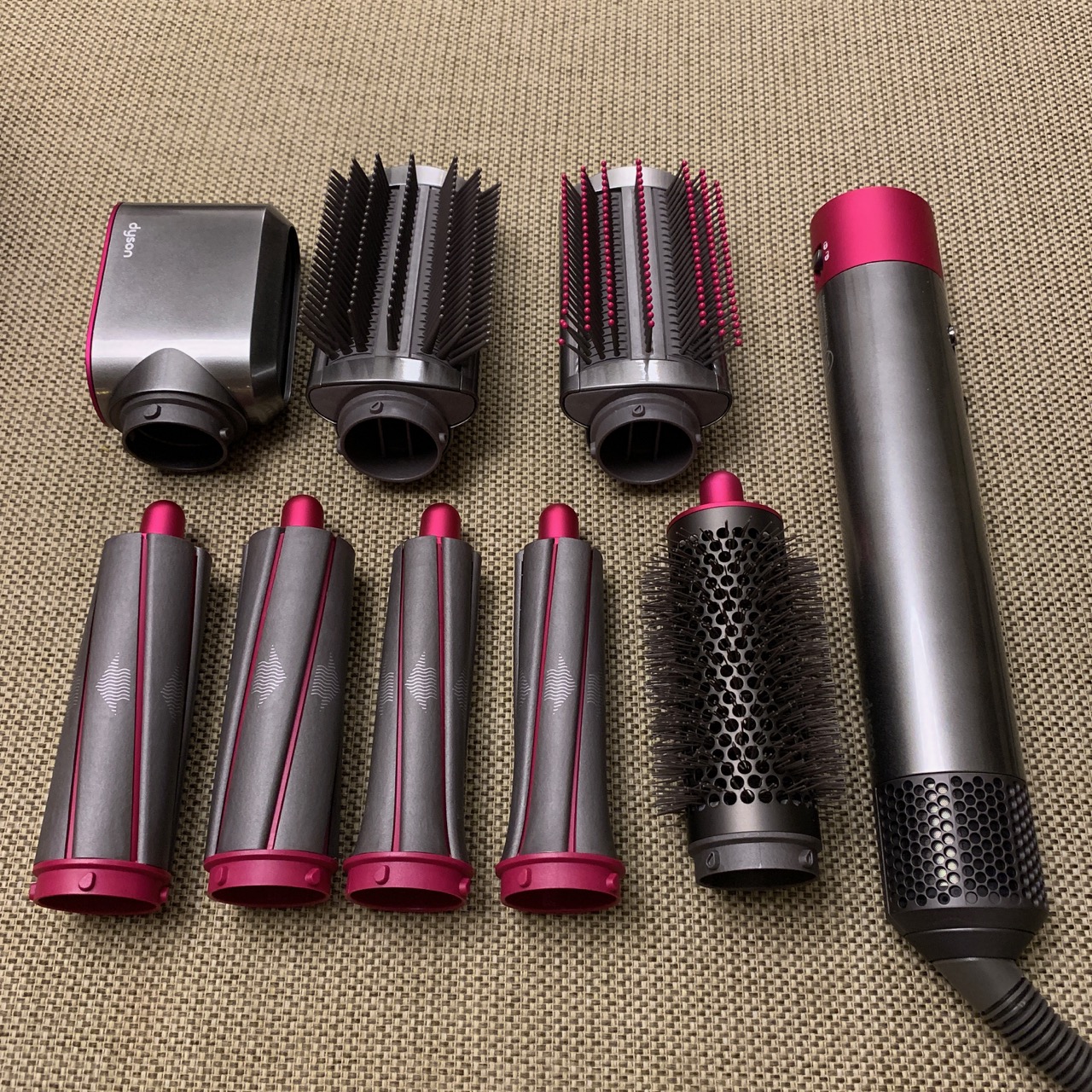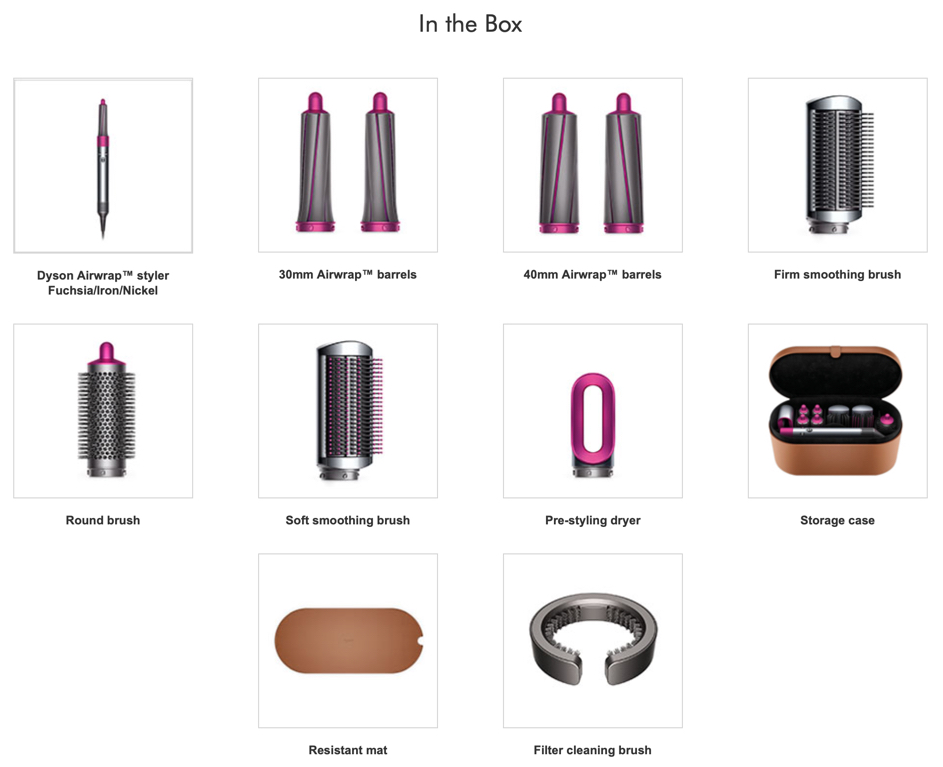 How does the Airwrap work?
The Dyson Airwrap styler is powered by the Dyson digital motor V9. Spinning at up to 110,000rpm, generating 3.2kPa, it's powerful enough to produce the air pressure needed to create the Coanda effect.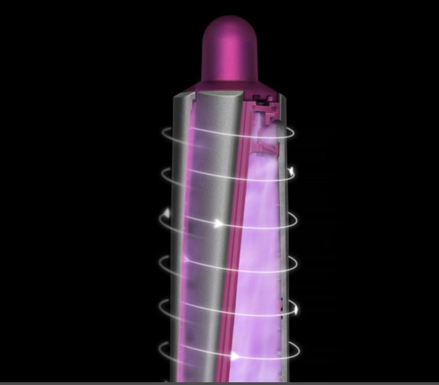 The Coanda effect is an aerodynamic phenomenon. Air, when propelled at the right speed and pressure, naturally follows an adjacent surface, entraining surrounding air. The Dyson Airwrap styler creates a spinning vortex of air around the barrel that gently attracts, wraps and curls hair.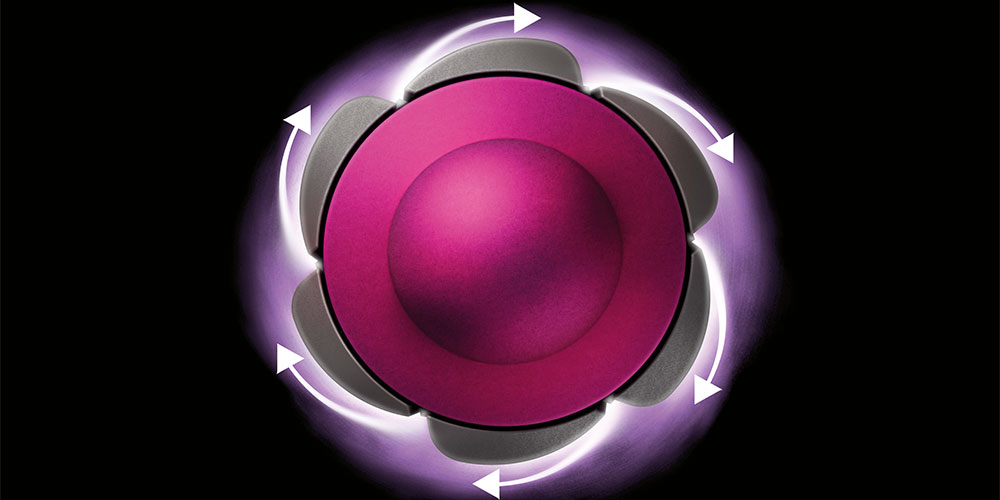 The Dyson Airwrap styler is engineered to style your hair from damp. By combining the water in your hair with powerful airflow and controlled heat, it can style and dry at the same time – with no extreme heat.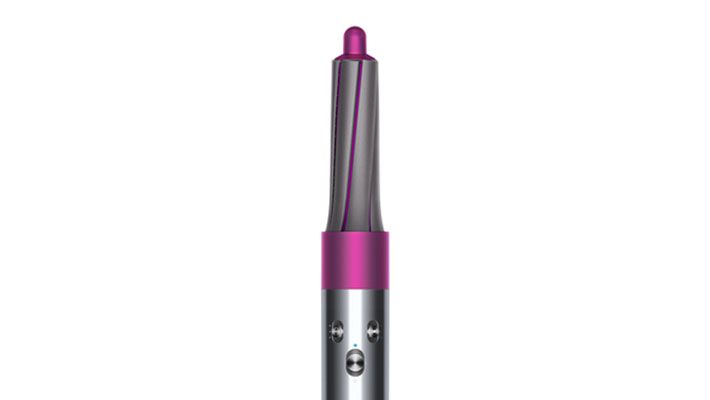 How to achieve the Airwrap Curl?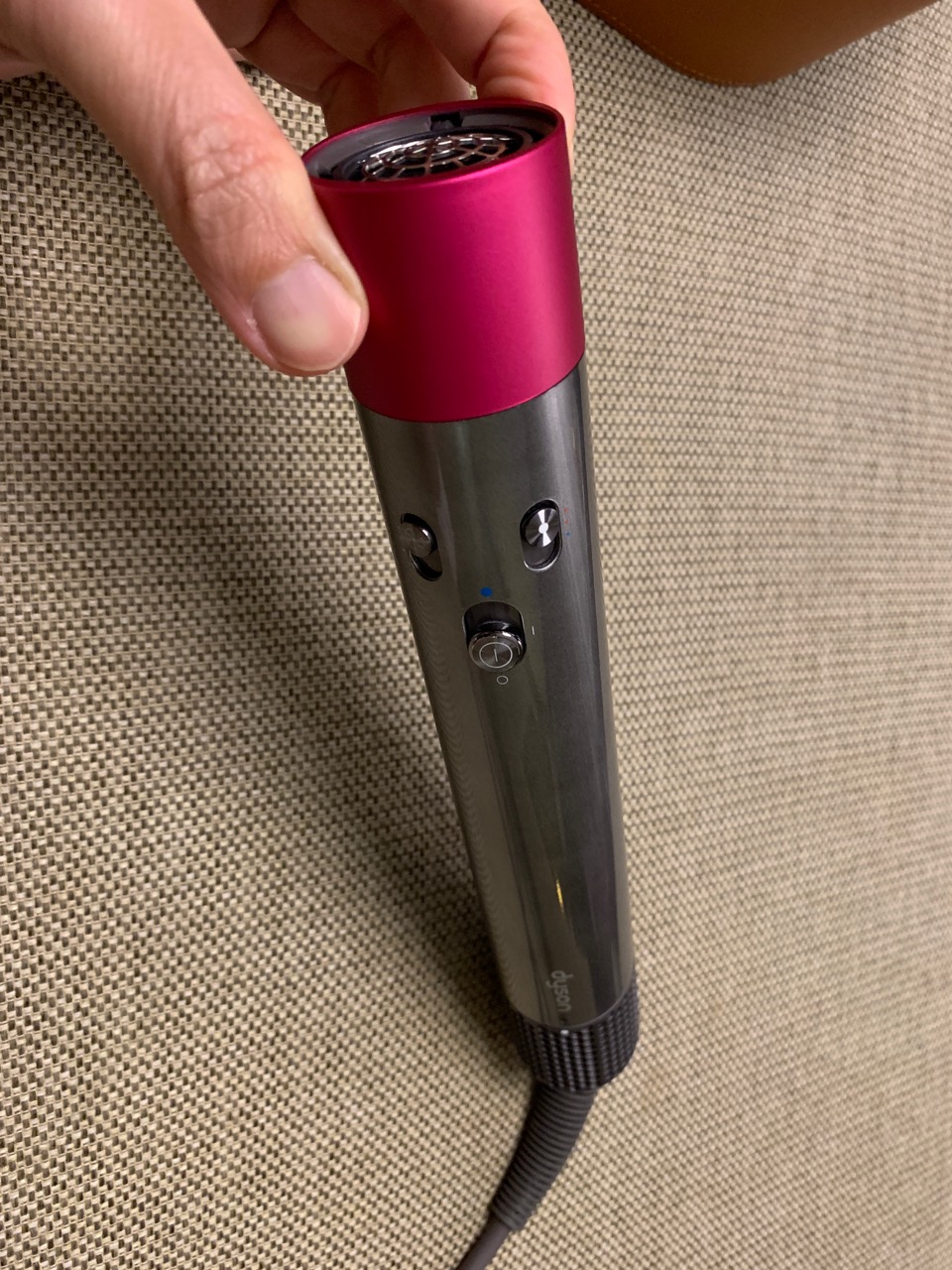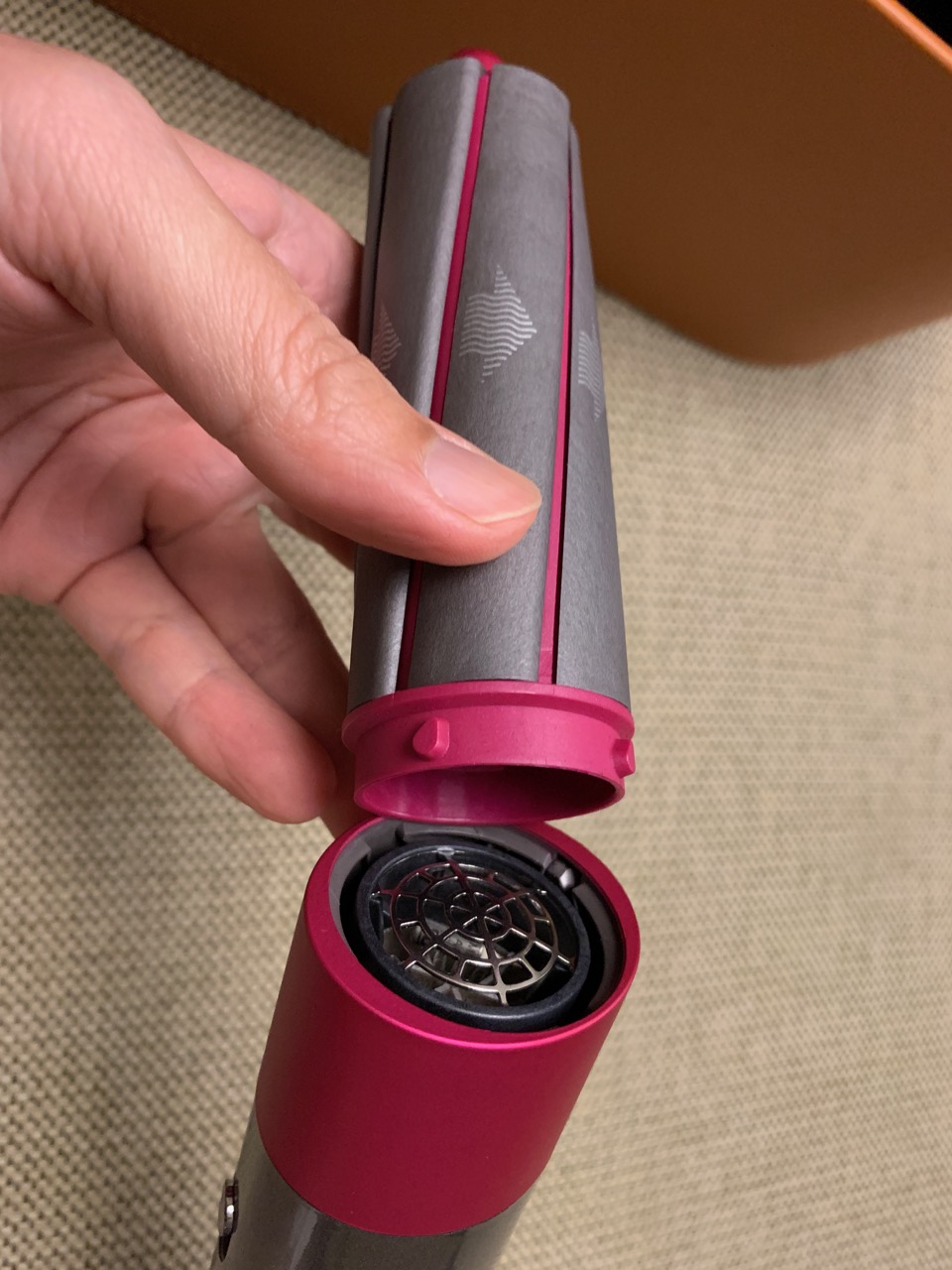 To achieve the blow-dried curled look, we used a 40mm barrel and placed it into the top of the Airwrap and it was locked into position. We then grab some strands of damp hair and placed the Airwrap behind the strands before switching the device on.
A. Before styling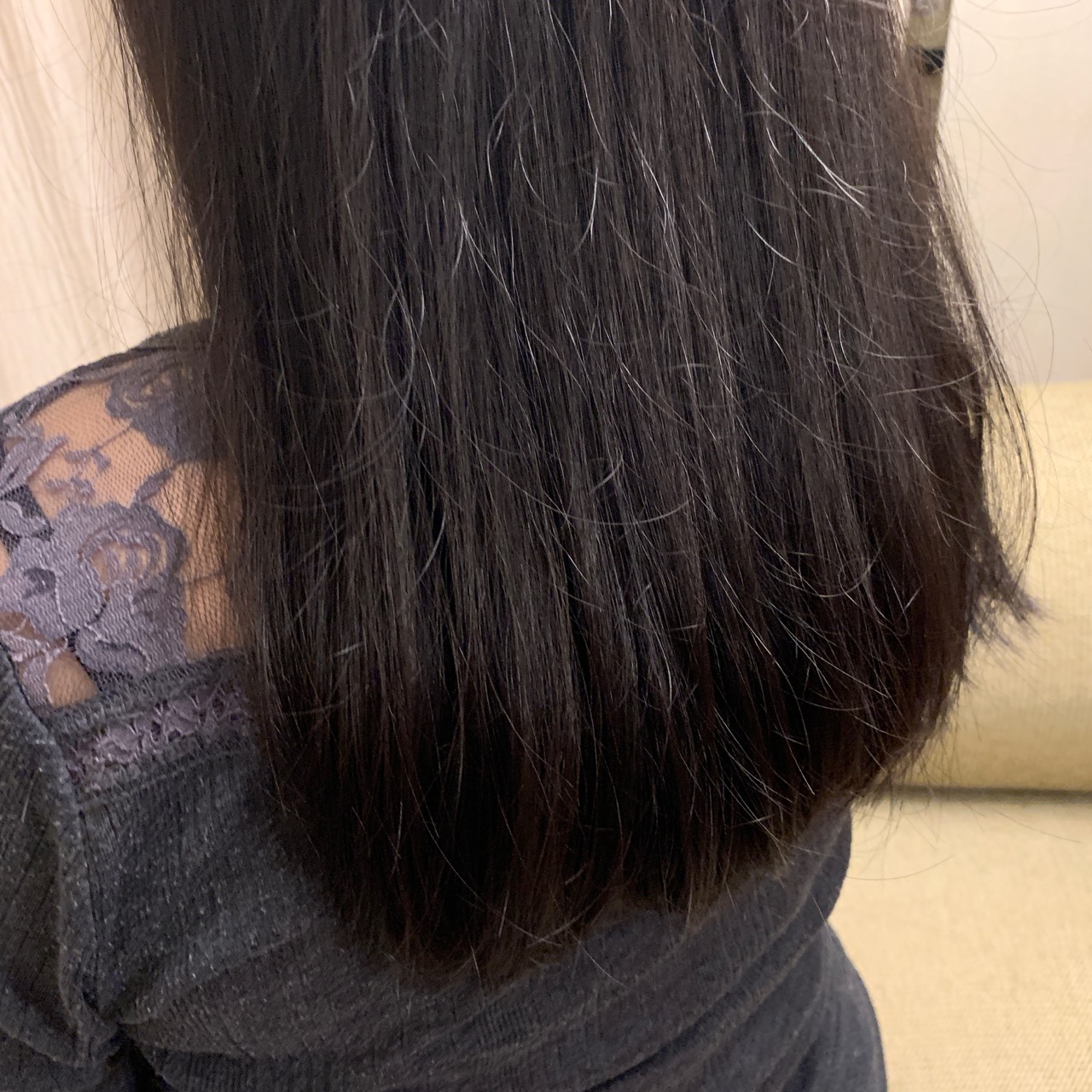 The 'on' button was used to activate the hot air. The hair will wrap around the wand by itself. As we move the wand towards the head, the hair will automatically wrap entirely around the barrel.
Like a regular curler, there is a need to leave the hair on the barrel for a few moments. The hair was left in curl position for a few seconds. Thereafter the air was switched to 'cool' mode and the wand was pulled down to release the curl.
B. After Styling (in 15 mins)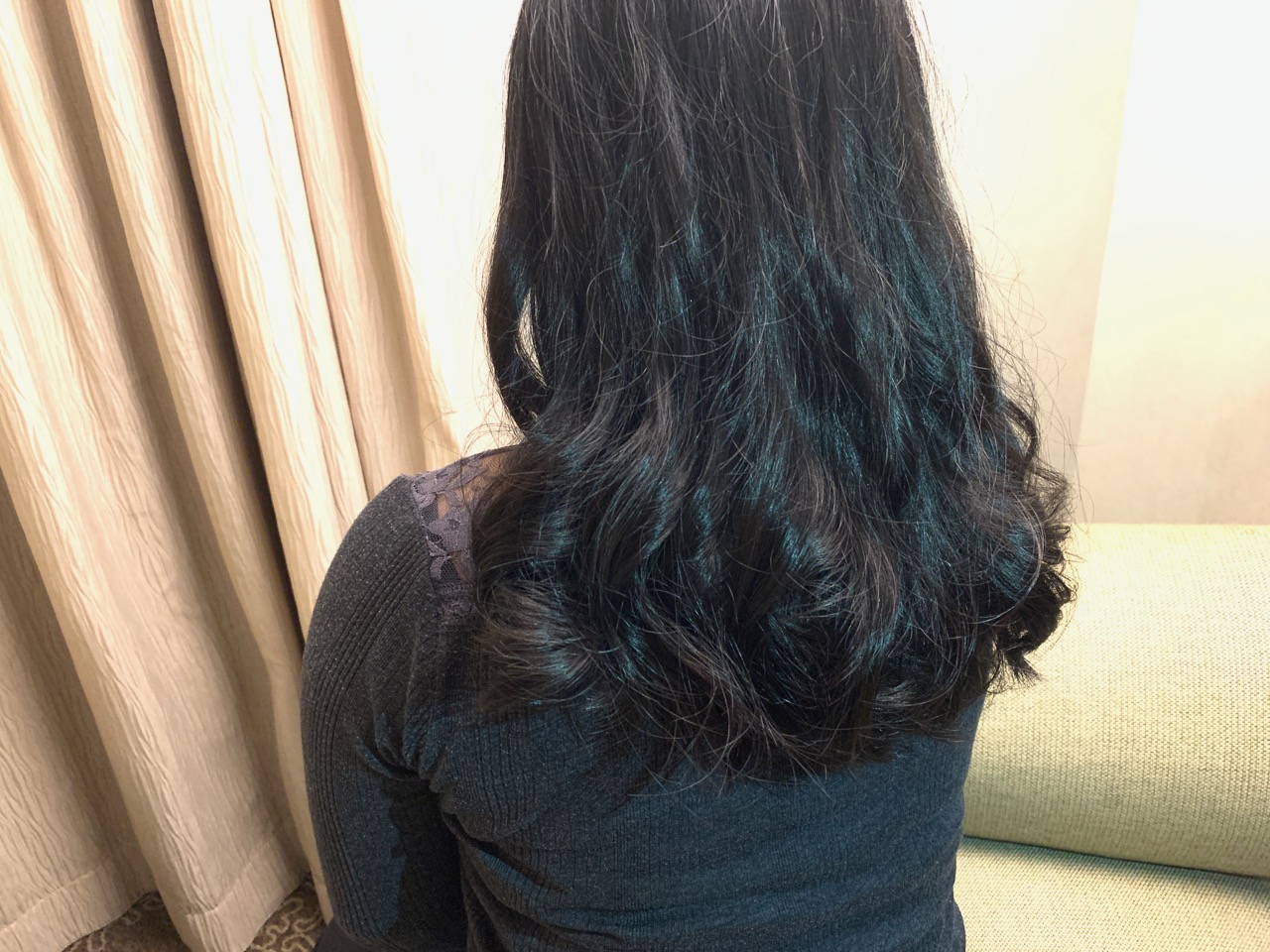 Dyson Airwrap Technical Specifications:
– Cord length : 2.62m
– Power : 1300W
– Weight : 0.66kg
– Dimensions : 272mm x 48mm x 41mm (HxWxL)
– Airflow : 13 litres/sec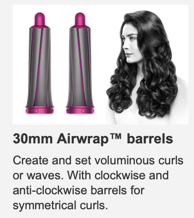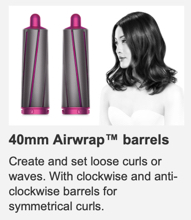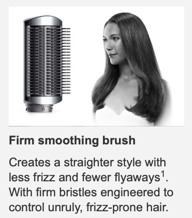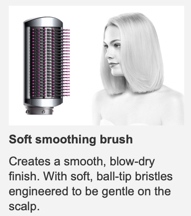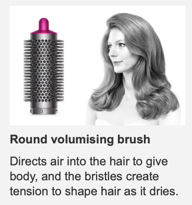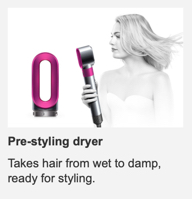 PROS
– Since hair damage occurs at temperatures over 100° C, this product is specifically designed not to breach an air heat of 100°C.
– The cord length is 2.6 metres so you have a lot of room to move when doing your hair.
– It weighs only 0.59kg and will not cause sore arm syndrome when curling, straightening and blow drying.
– Releases negative ions which will help to reduce static electricity formed during styling.
CONS
– The curling technique requires some practice before full mastery.
– The Airwrap is pricey, but its worth every cent to provide great flexibility to style your hair right at your home.
Important tips:
– Don't use the Airwrap on very wet hair since it will be longer for curls to set.
– Likewise, do not use it on too-dry hair. The tool relies on streams of air simultaneously drying your hair to set a style, not just heat.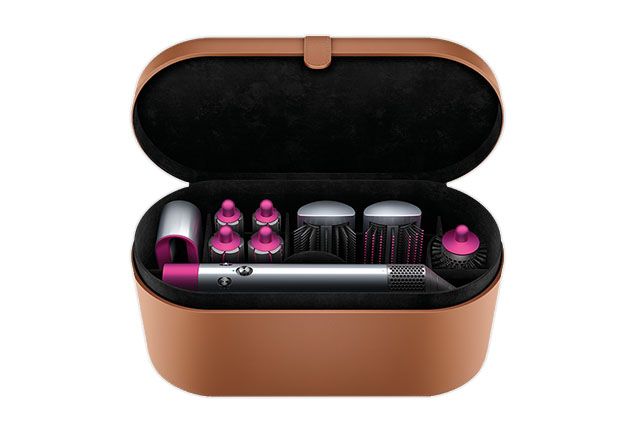 The Dyson Airwrap comes in a Volume + Shape set for limp, flat hair, a Smooth + Control set for frizz-prone hair ($649), or a Complete Set with accessories for all hair types ($699).
Read other related posts:
No related posts at the moment.
Follow us on:



Share this article on: