APC BK500EI UPS (Uninterruptible Power Supply) is a backup power device that allows the Synology NAS to continue operating for a short time if power failure occurs.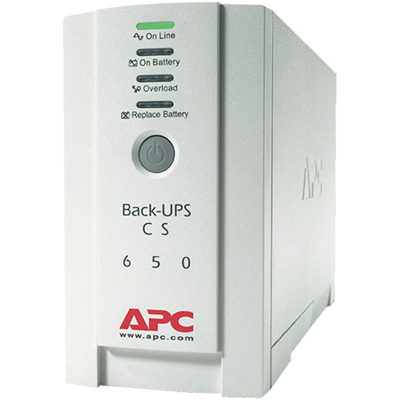 Incorporated in 1981, APC has become the industry-standard for reliable power and physical IT infrastructure.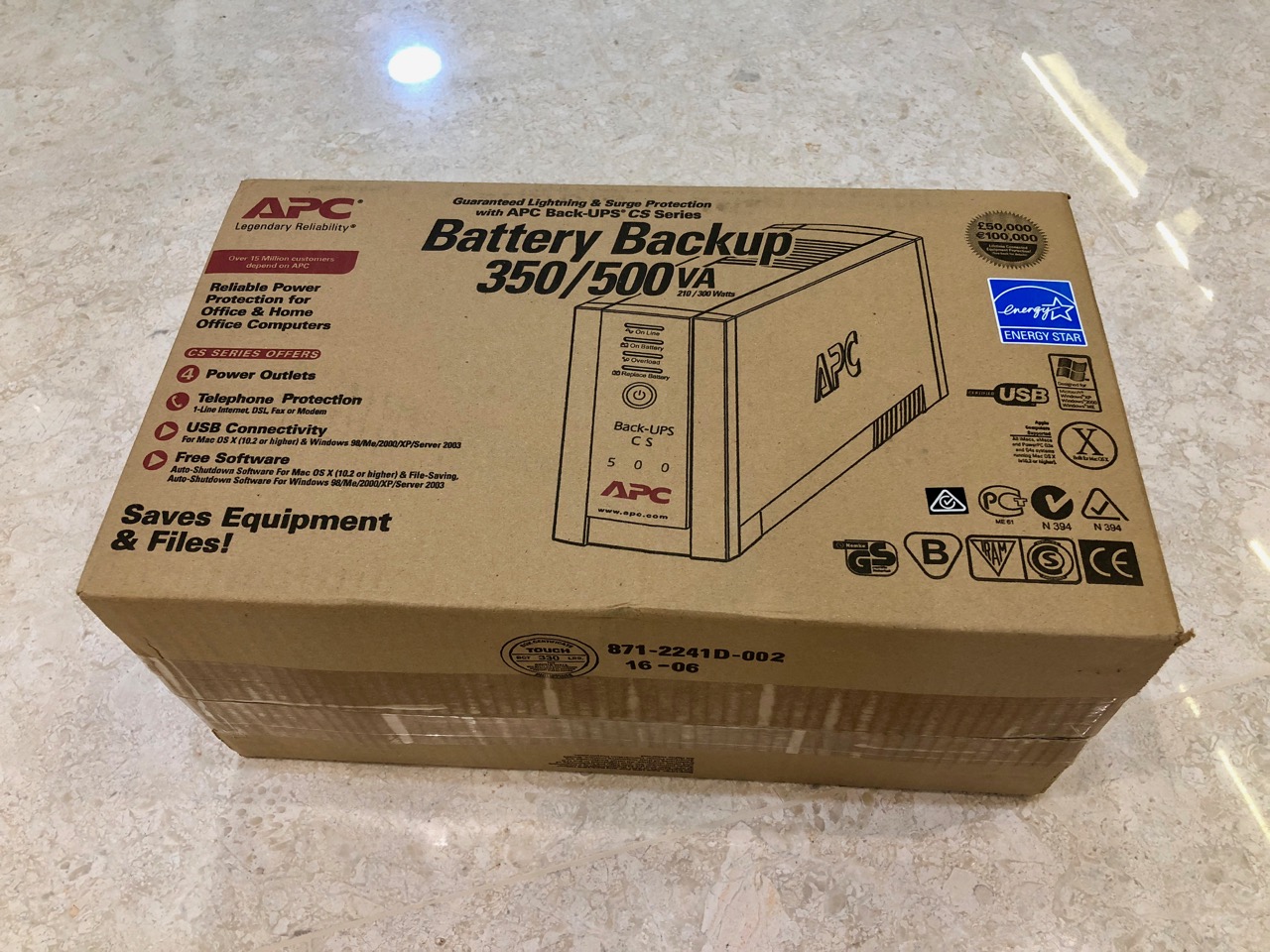 APC BK500EI provides battery backup power that allows you to work through short and medium length power outages. It also safeguards your equipment from damaging surges and spikes that travel along your utility and phone lines. Award-winning shutdown software automatically powers down your computer system in the event of an extended power outage.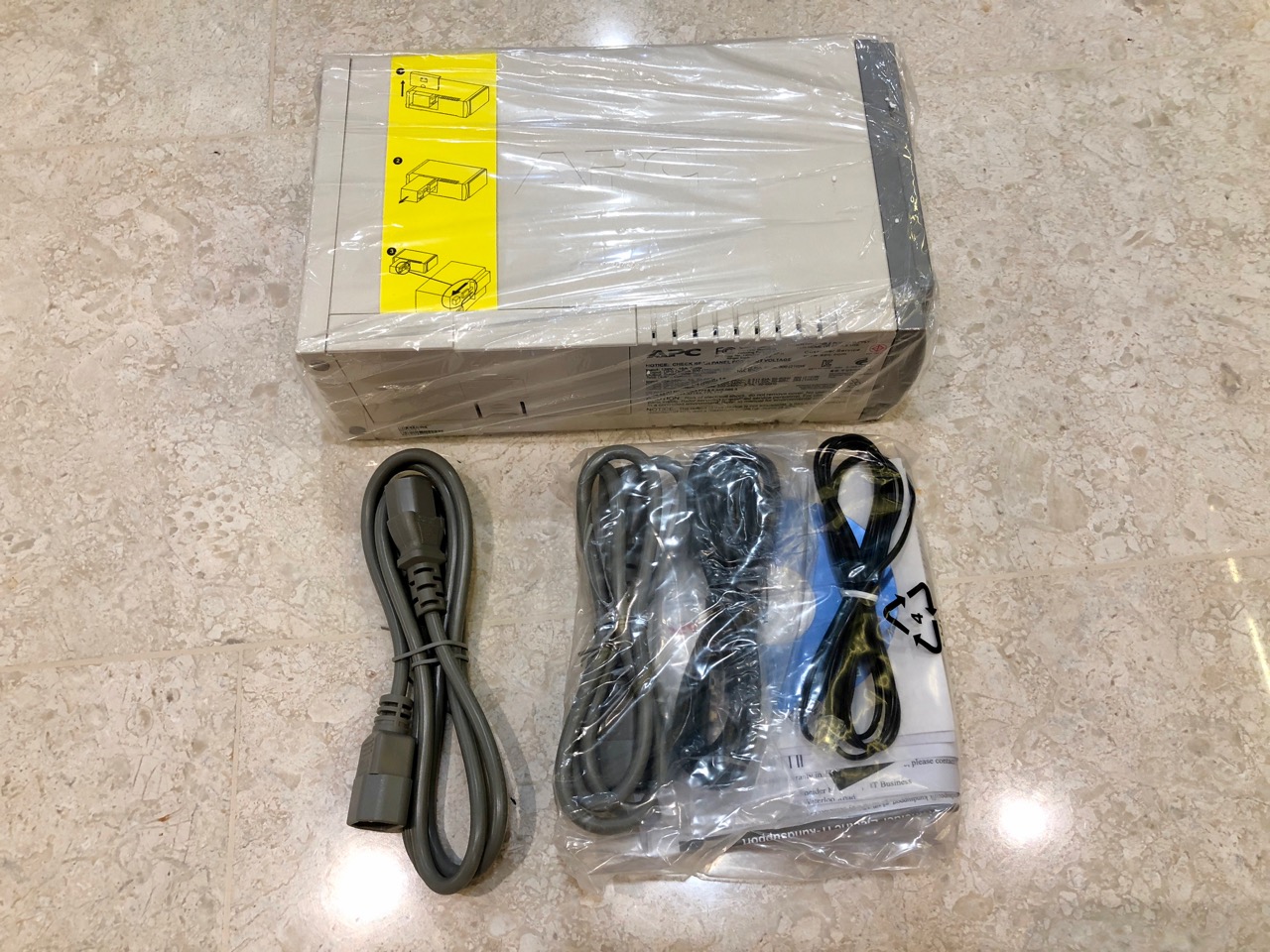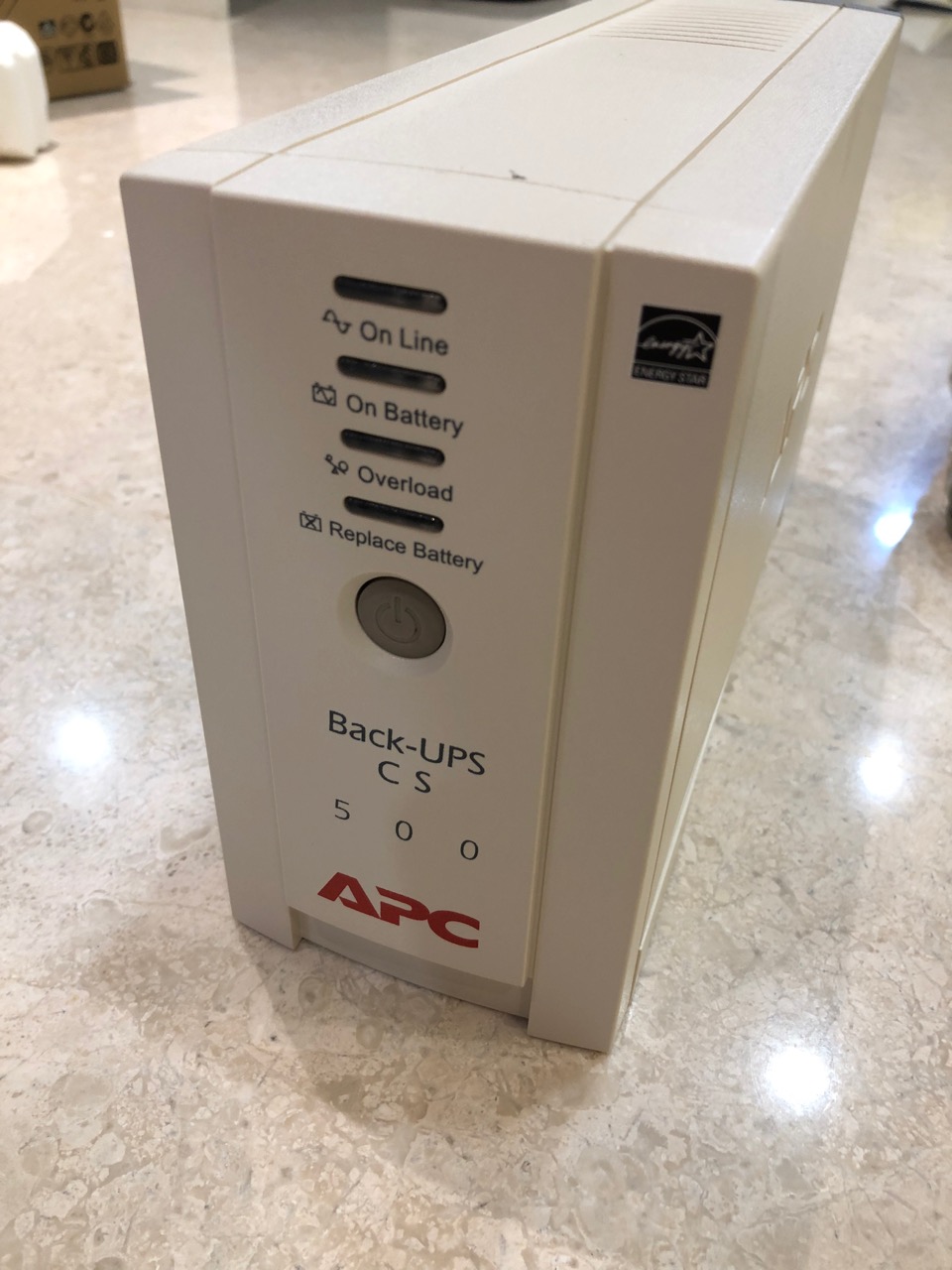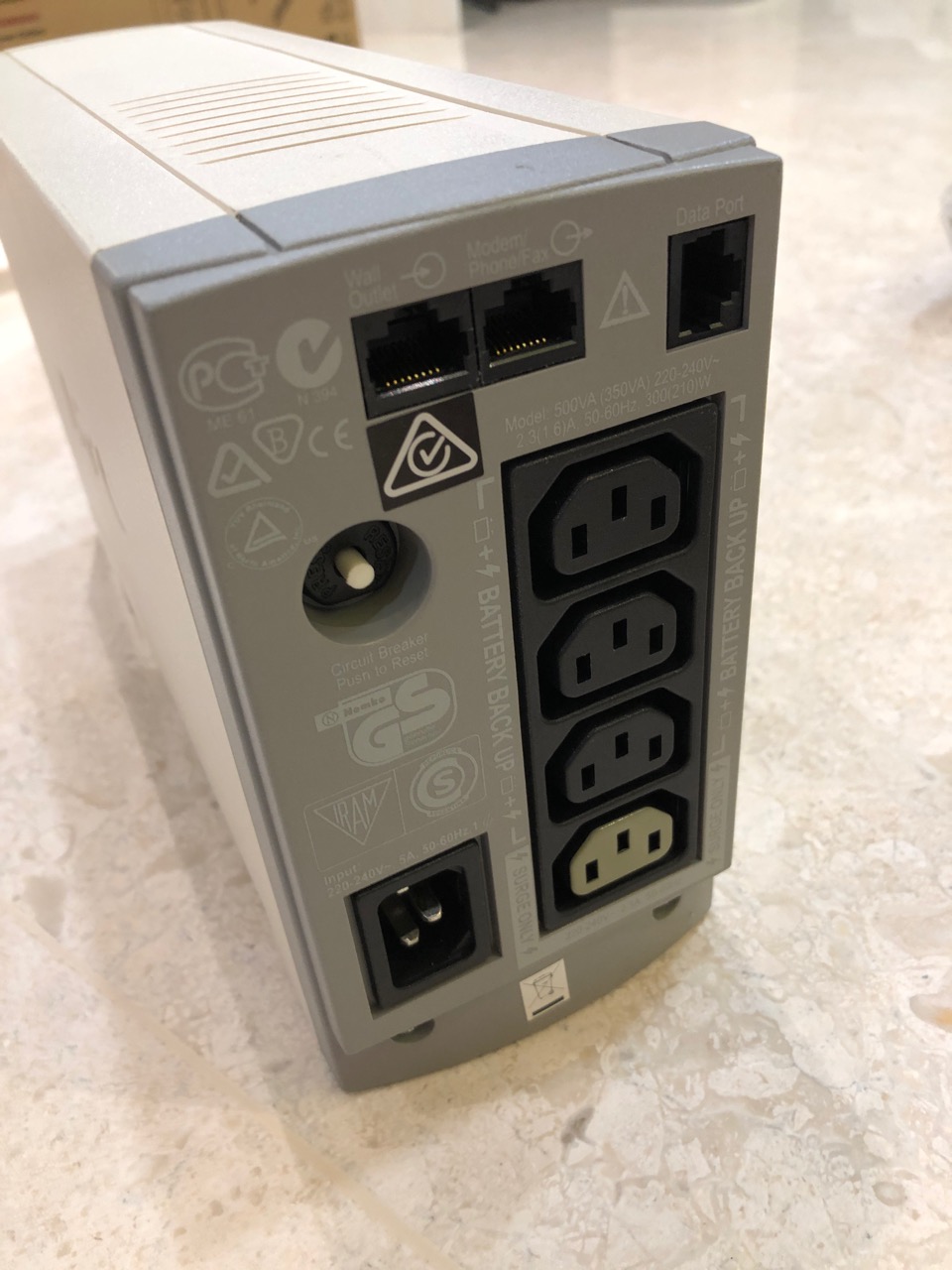 Additional features like audible alarms, LED status indicators, user replaceable battery, push-button circuit breakers and transformer-block spaced outlets make the Back-UPS CS the perfect unit to protect your business' productivity from the constant threat of power outages and lost data.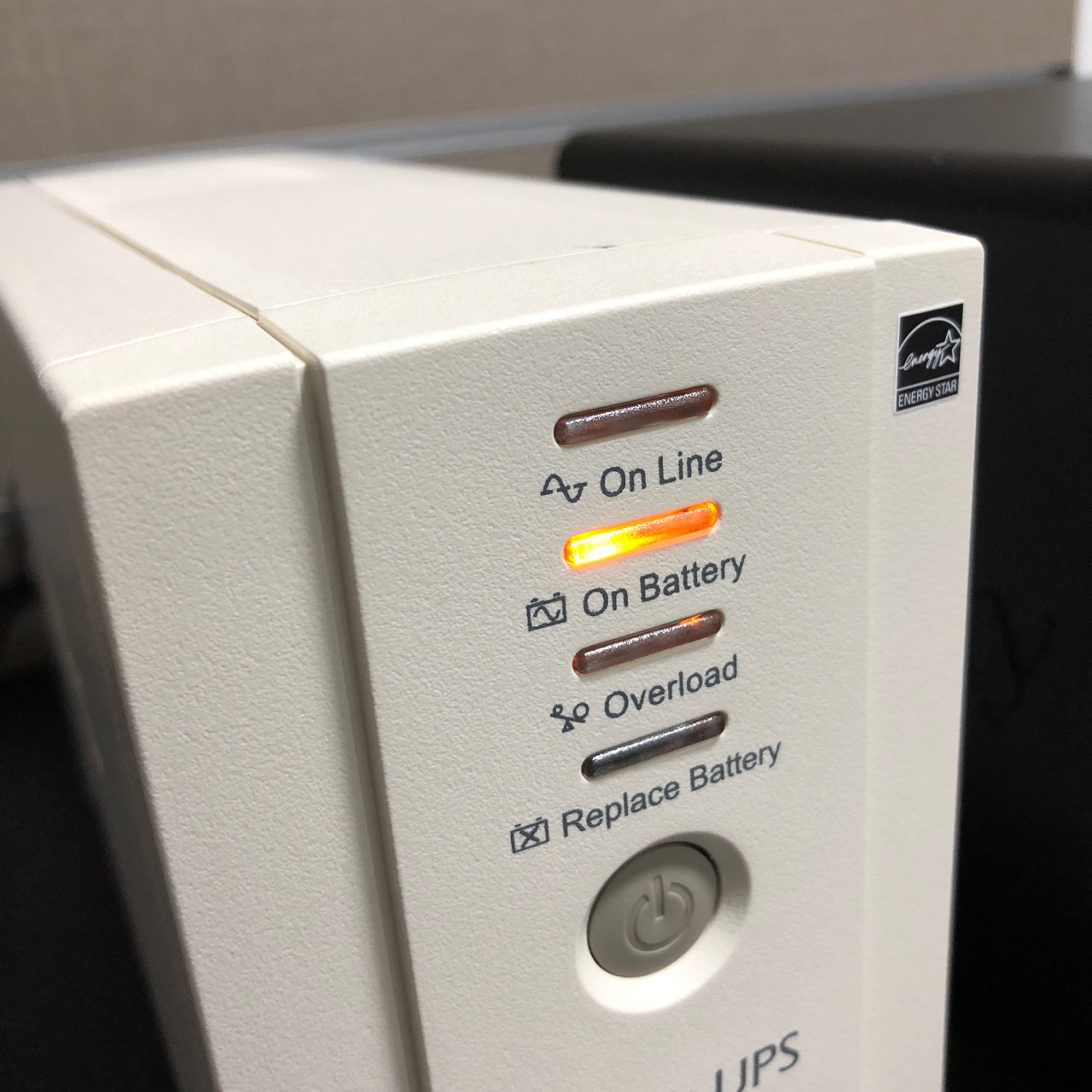 Plugged into the Synology NAS via USB cable, the simple setup can be done at Control Panel > Hardware & Power > UPS.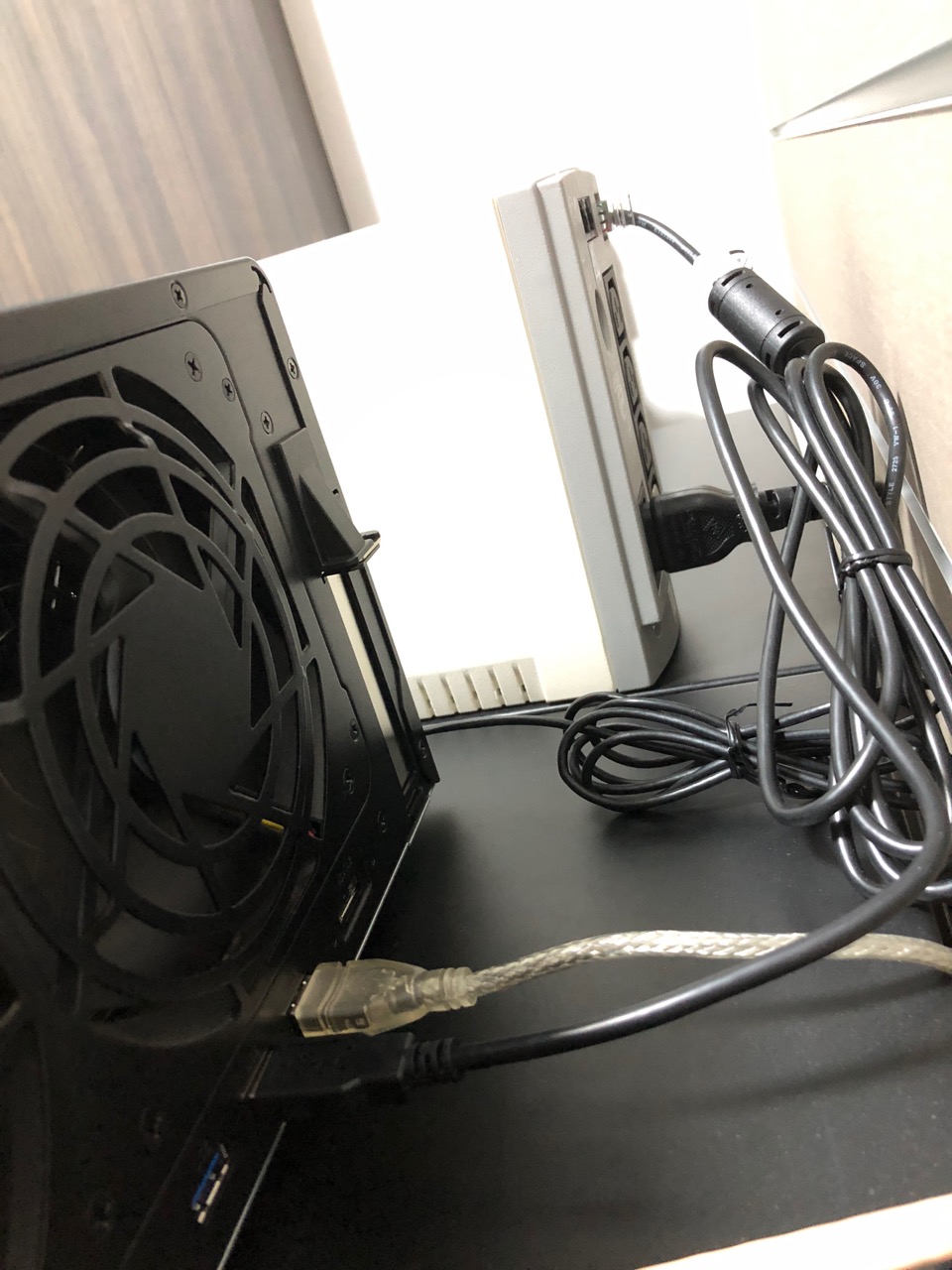 To enable local UPS support:
Connect the UPS device to a USB port of the Synology NAS.
On the UPS tab, check the Enable UPS support checkbox.
Select when the Synology NAS should enter Safe Mode after power failure occurs.
Choose whether or not to send a shutdown signal to the UPS device when the system enters Safe Mode. Most UPS devices can automatically turn on when power is restored.
Click Apply.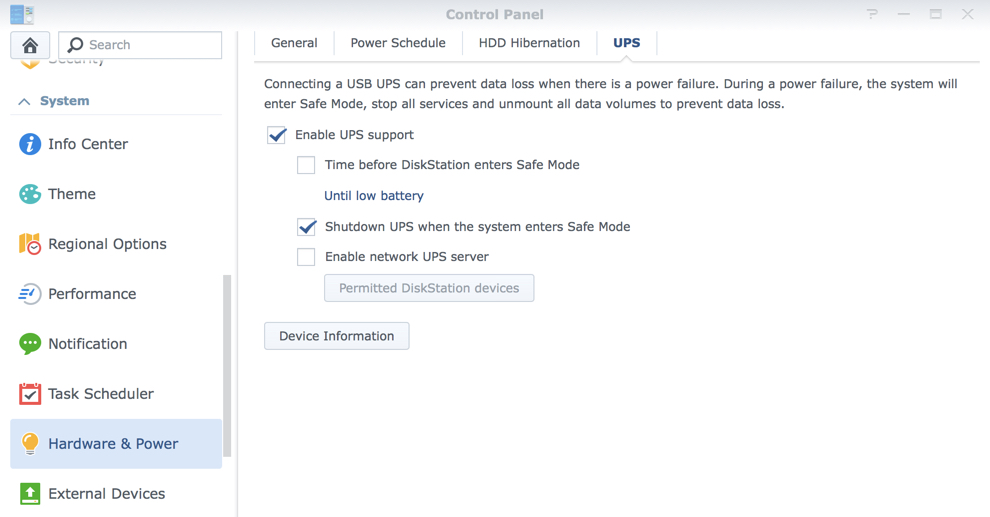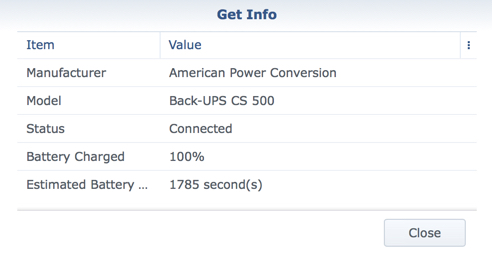 This helps prevent data loss by giving the Synology NAS enough time to save data and unmount volumes before losing power and shutting off.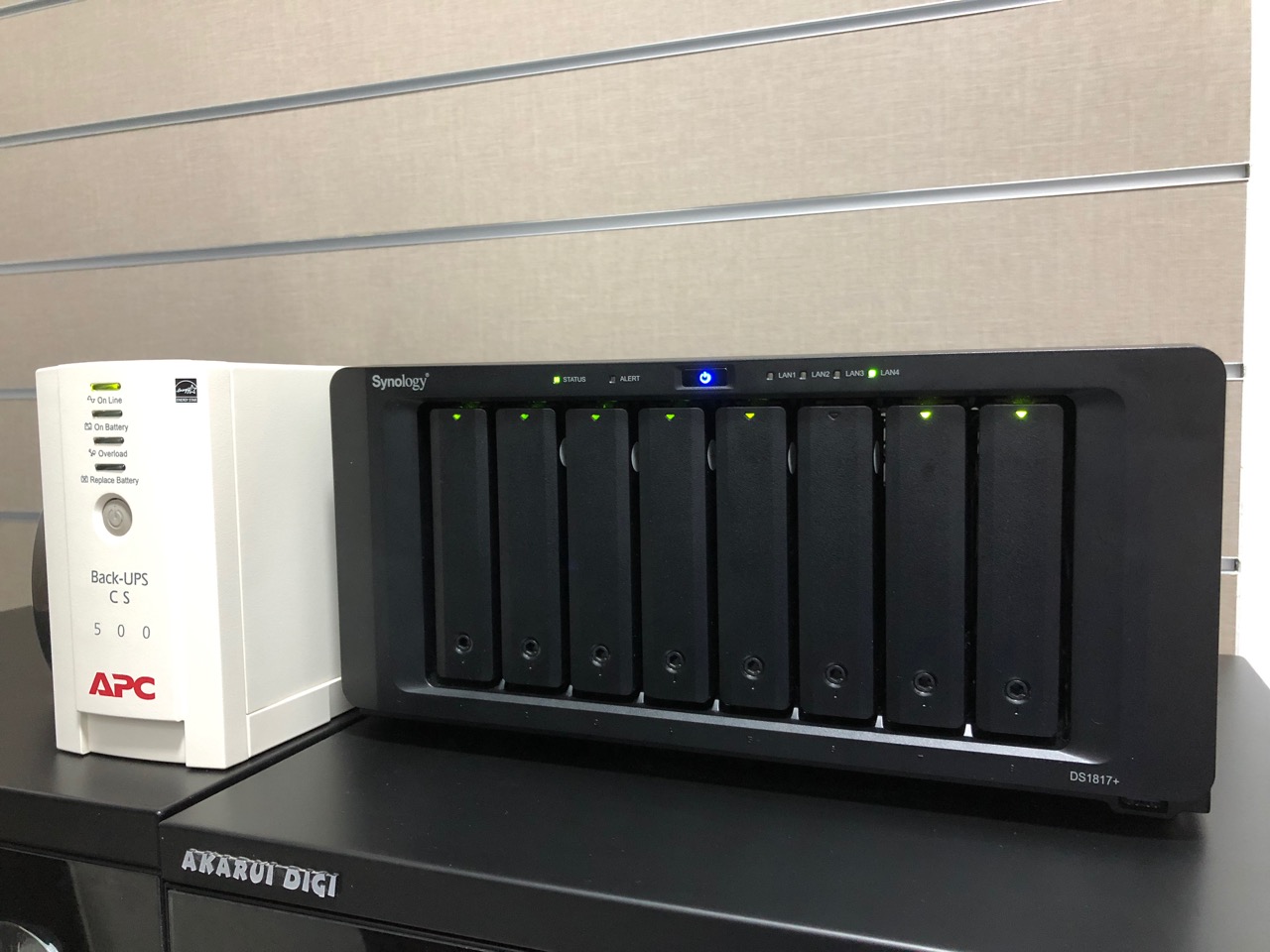 One splendid benefit is in power outage situations when the Synology NAS shuts down during Safe Mode, it will automatically turn on when power is restored.
Key benefits of APC BK500EI UP:
Audible alarms Provides notification of changing utility power and UPS conditions.
Automatic restart of loads after UPS shutdown Automatically starts up the connected equipment upon the return of utility power.
Automatic self-test Periodic battery self-test ensures early detection of a battery that needs to be replaced.
Battery replacement without tools
LED status indicators Quickly understand UPS status with indicators.
Hot-swappable batteries Ensures clean, uninterrupted power to protected equipment while batteries are being replaced.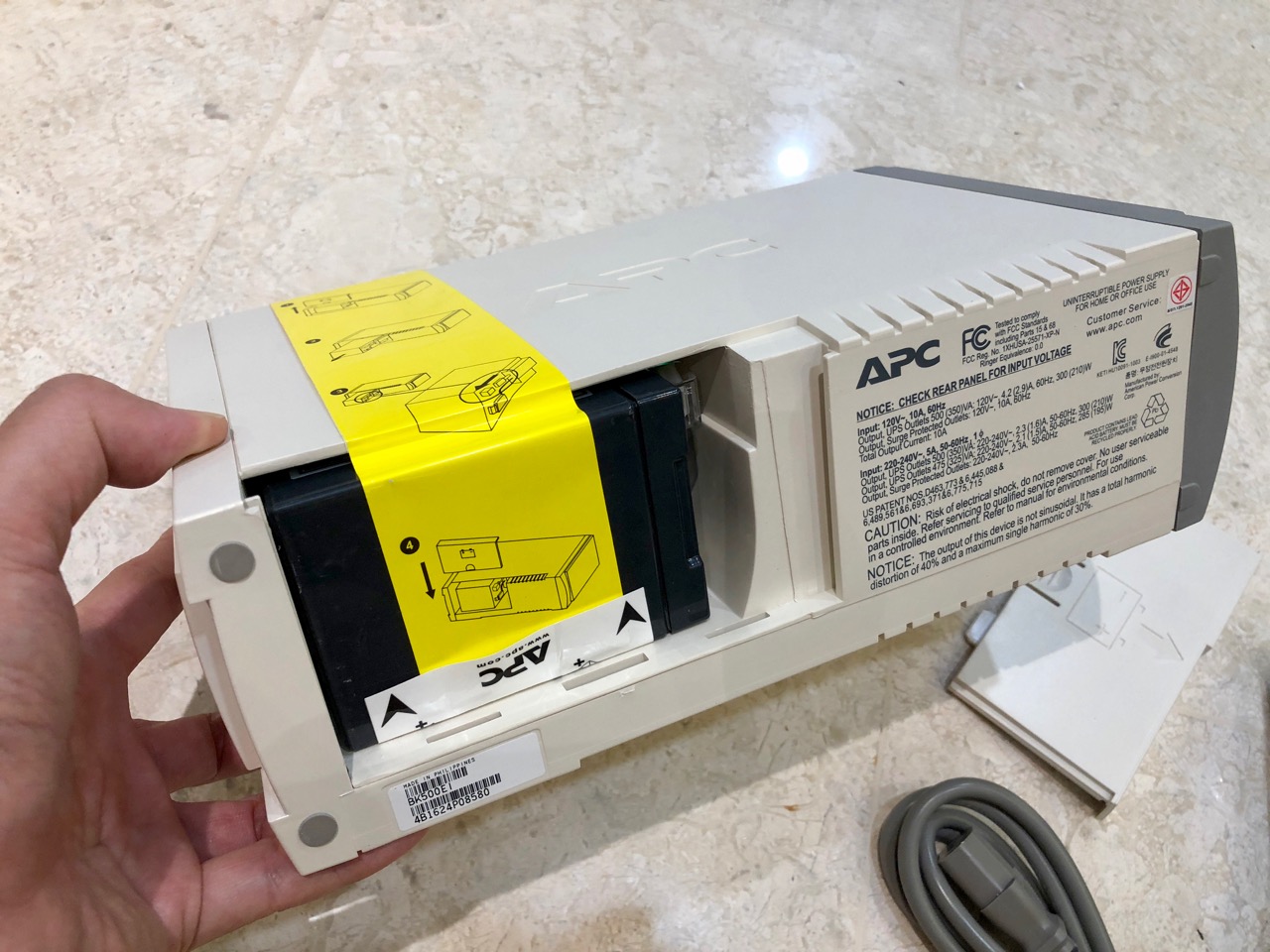 In addition to APC BK500EI UPS, Synology NAS can work with other compatible UPS devices to ensure continuous power supply – read more
here
.
Technical Specifications for APC BK500EI UPS:
Output Power Capacity : 300 Watts / 500 VA
Max Configurable Power : 300 Watts / 500 VA
Nominal Output Voltage : 230V
Output Connections :
(1) IEC 320 C13 (Surge Protection)
(3) IEC 320 C13 (Battery Backup)
(2) IEC Jumpers (Battery Backup)
Nominal Input Voltage : 230V
Input Frequency : 50/60 Hz +/- 3 Hz (auto sensing)
Input Connections : IEC-320-C14 inlet
Input voltage range for main operations : 196 – 280V
Input voltage adjustable range for mains operation : 160 – 300V
Battery Type : Maintenance-free sealed Lead-Acid battery with suspended electrolyte : leakproof
Typical recharge time : 6 hour(s)
Replacement battery cartridge : CURK2, RBC2, RBC2J
Typical Backup Time at Full Load : 2.4 minutes (300 Watts)
Maximum Height : 165.00 mm
Maximum Width : 91.00 mm
Maximum depth : 284.00 mm
Net Weight : 6.32 KG
Read other related posts:
No related posts at the moment.
Follow us on:



Share this article on: