While the world has to dealt with the political uncertainties in Libya and the rising inflations from the spikes in world oil prices, Mother Earth has not been any kinder to us. Japan's most powerful earthquake in more than 100 years killed at least 1,000 people and triggered rising radiation levels at one of the nation's several nuclear-power plants, according to reports Friday.The quake also triggered a tsunami that also caused minor damage some 5,000 miles across the Pacific Ocean in Oregon and California where the U.S. Coast guard was searching for a person who was swept out to sea.The 8.9-magnitude earthquake struck at 2:46 p.m. local time near the east coast of Honshu, about 231 miles northeast of Tokyo, according to the U.S. Geological Survey. Numerous aftershocks followed.
Even as I'm updating my blog entry, as at 11am SGT Sat 12 Mar 2011, Tepco, reported a further radiation leak at one of its two nuclear power plants in Fukushima that were damaged by Friday's Japanese earthquake.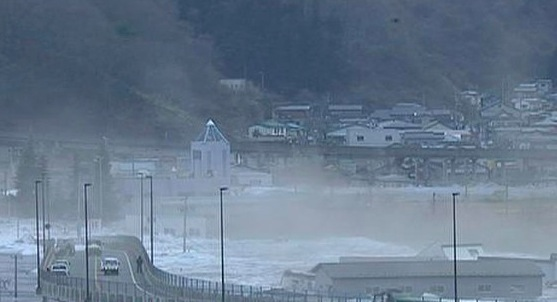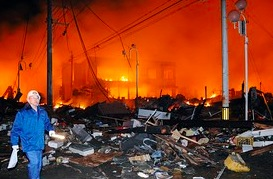 World stock markets have also suffered significant knee-jerk corrections as a result. Japan Yen even plunged briefly to 3 months low against major currencies right after the quake was announced.
European Markets (Closing prices on Fri 11 Mar 2011):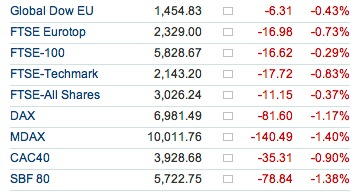 Asian Markets (Closing prices on Fri 11 Mar 2011):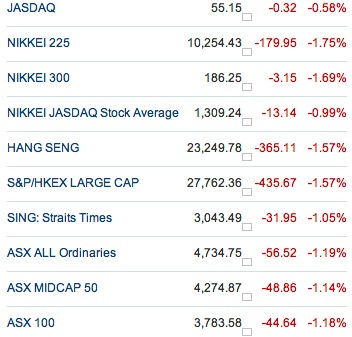 US Markets (Closing prices on Fri 11 Mar 2011):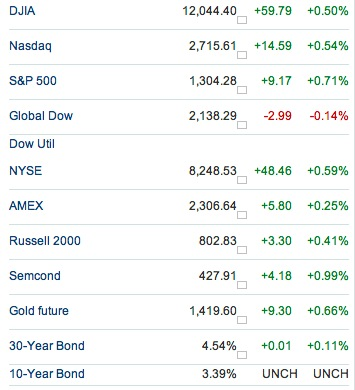 Key Currencies movements: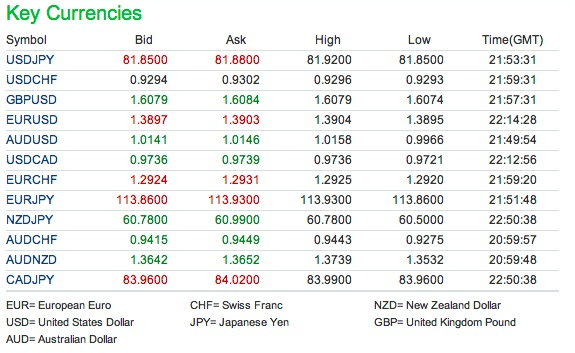 The good news is that Crude for April delivery (CLJ11 100.59, -2.11, -2.06%)  retreated $1.54, or 1.5%, to $101.16 a barrel on the New York Mercantile Exchange. It traded as low as $99.01 a barrel as investors also grappled with news China's inflation rose more than expected, and large demonstrations called against the government in Saudi Arabia failed to materialize. On the week, oil lost 3.1%.
Overall, I would have downgrade Japan for short term investments and Japan Yen will still be under pressure against other major currencies. With Libya news 'diluted', stabilization will set in place to encourage recovery in the next weeks of trading in markets ex Japan.
Follow us on:



Share this article on: