The Health Promotion Board (HPB) of Singapore has been actively promoting a healthier lifestyle and awareness programmes for the residents in Singapore. With the earlier success of MillionKg campaign (in 2013/2014) which was aimed for all participants to collectively shed a million kg, this year (2015), HPB attempts to push awareness that healthy lifestyle can be part of our lives. It all starts with the steps we take each day. American Council on Exercise estimates that the average person can burn up to 3,500 calories per week by walking 10,000 steps every day.
Putting the calories in perspective:
Pizza (pepperoni, regular crust, one slice) : 298 Rice (white, long grain, cooked, 1 cup) : 205 Coke (12 ounces) : 136 Chendol : 386 Roti Prata with egg : 288 Wanton Noodles (dry) : 409 McDonalds Fries (Large) : 450 Laksa : 589 KFC Fried Chicken Thigh (original) : 287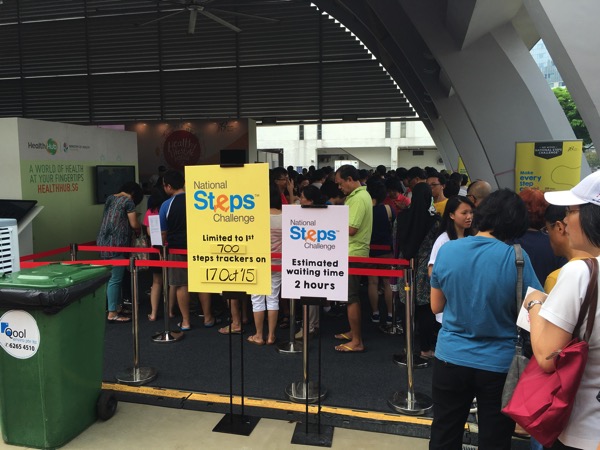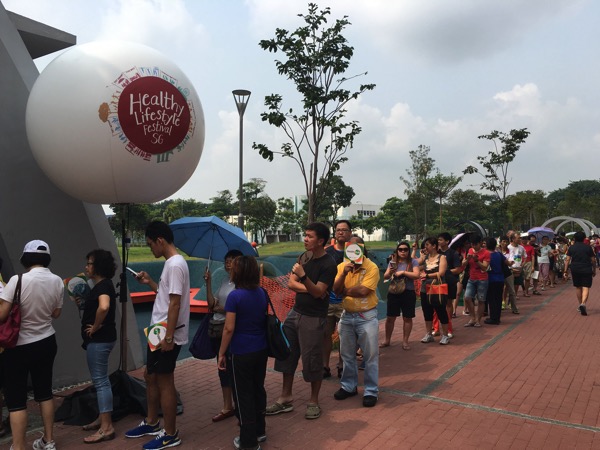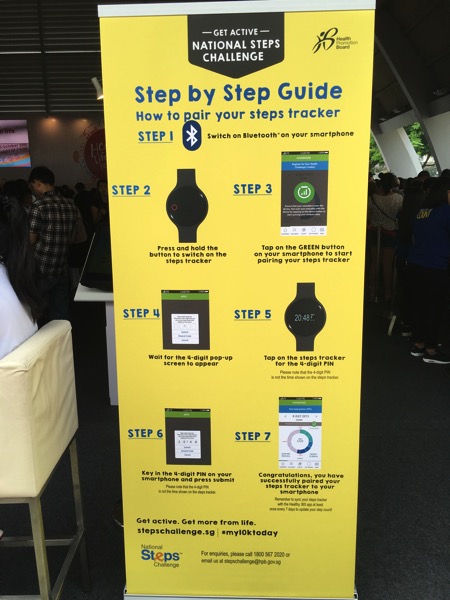 As part of incentivise the sign up and motivating the individuals, HPB has come up with some attractive scheme. Firstly, each registered participant can obtain a free Steps Tracker at any of the National Steps Challenge roadshow.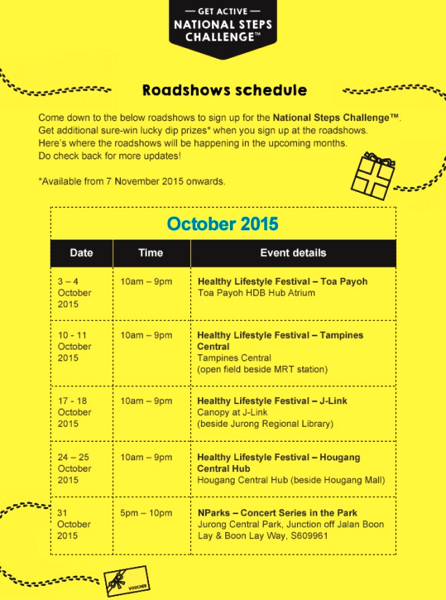 Lastly, one can readily accumulate points to earn Vouchers. Personally, this is a crucial motivation factor as it is not easy for an individual to stay discipline to clock enough steps per day. Based on my observation, a typical office bound person will typically clock about 3K-4K steps a day. That will mean to hit a 10K steps per day would readily involve some forms of exercise e.g. brisk walk for 30mins per day.
There are also lucky draws organised during the mid and end of the campaign period.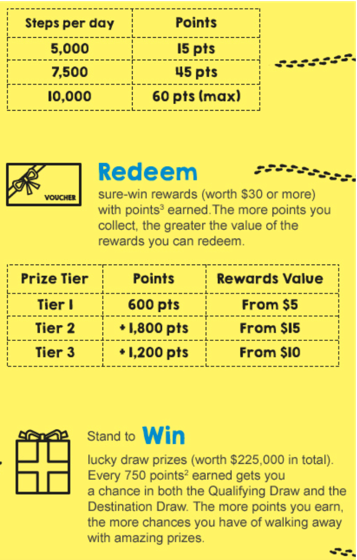 However, there is one caveat – you need to install and use HPB's Health365 app to synchronise and track the steps so as to qualify for the rewards redemption and to participate in those lucky draws.
Healthy365
Surprisingly, though the app is new, it is pretty functional and easy to use. For the moment, Healthy365 app can only be paired with the HPB's steps tracker. It provides a quick overview of the trend in steps taken over the previous period to better understand the current activity levels for the individual. Thereafter, through the same app, one can locate suitable events organised by HPB's partners for the individual to further workout and gain the needed steps.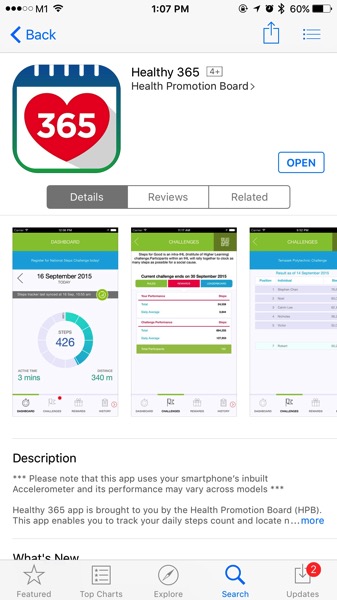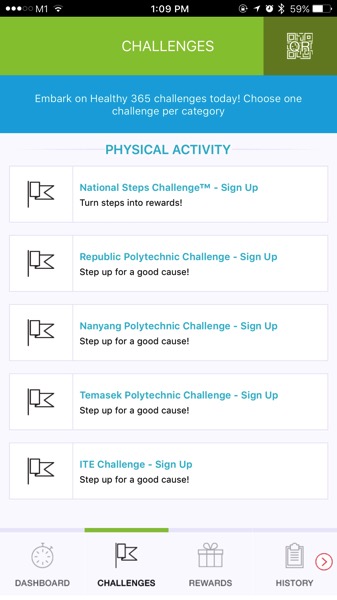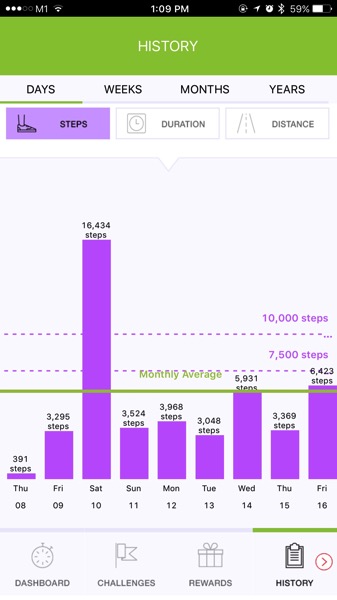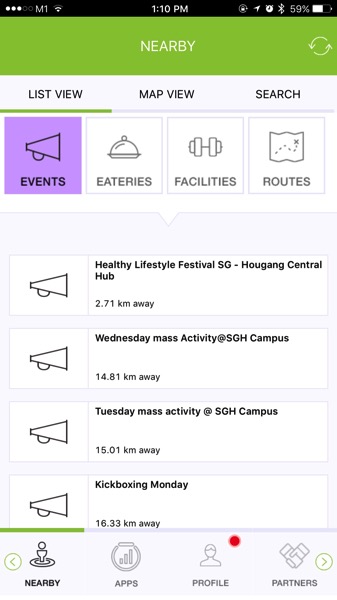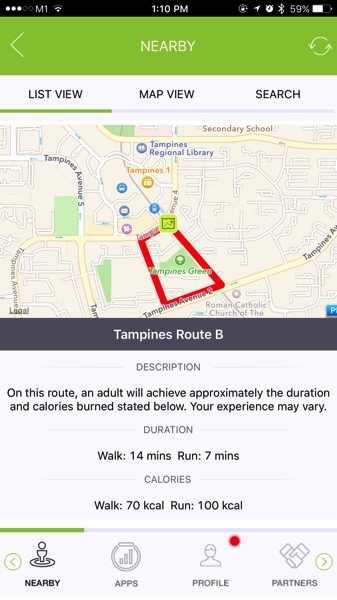 So, what are you waiting for. Visit any of those HPB's roadshow and get started and Step towards a healthier lifestyle now!
*Updates (7th Nov 2015):
Managed to get one tracker free at their roadshow. Basic round plastic body tracker, sized slightly larger than a regular 50cents coin, comes with a accompanying silicon black strap. Pairing is straightforward using their instructions guide. The tracker is water resistance but not waterproof (i.e. submerged in water).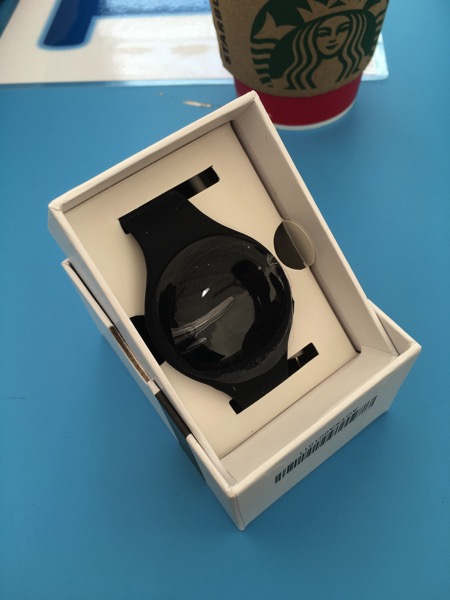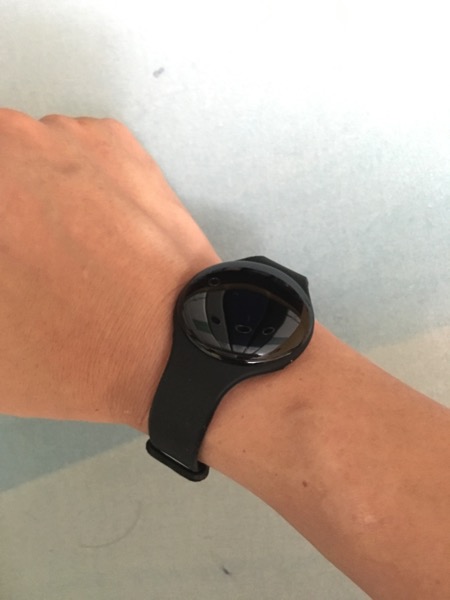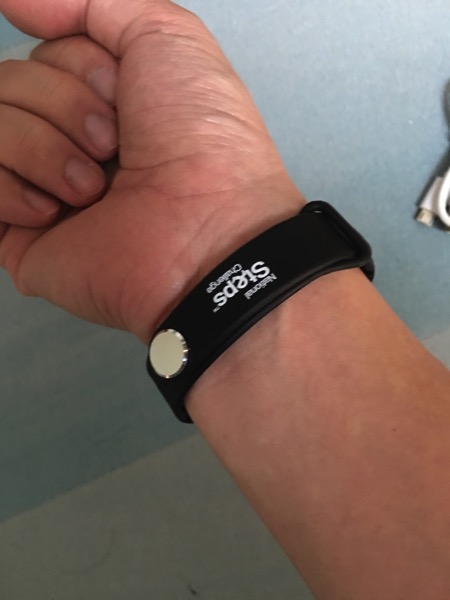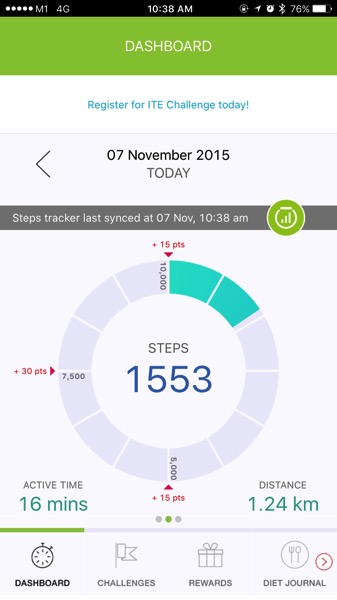 Read other related posts:
No related posts at the moment.
Follow us on:



Share this article on: