It is school holidays and time to plan for some interesting activities with your kids. National Gallery Singapore's new exhibition – Children's Biennale is one latest edition worthy for consideration.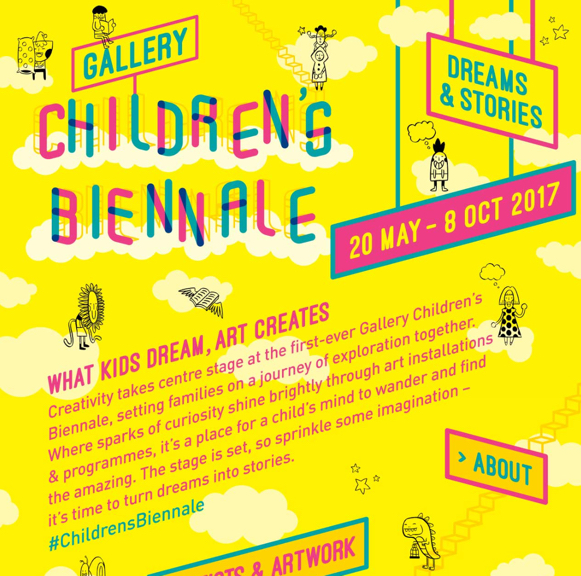 The Gallery Children's Biennale runs from 20 May to 8 October 2017 and presents a suite of art installations and activities specially curated for young visitors and parents to embark on a creative journey of exploration and discovery together.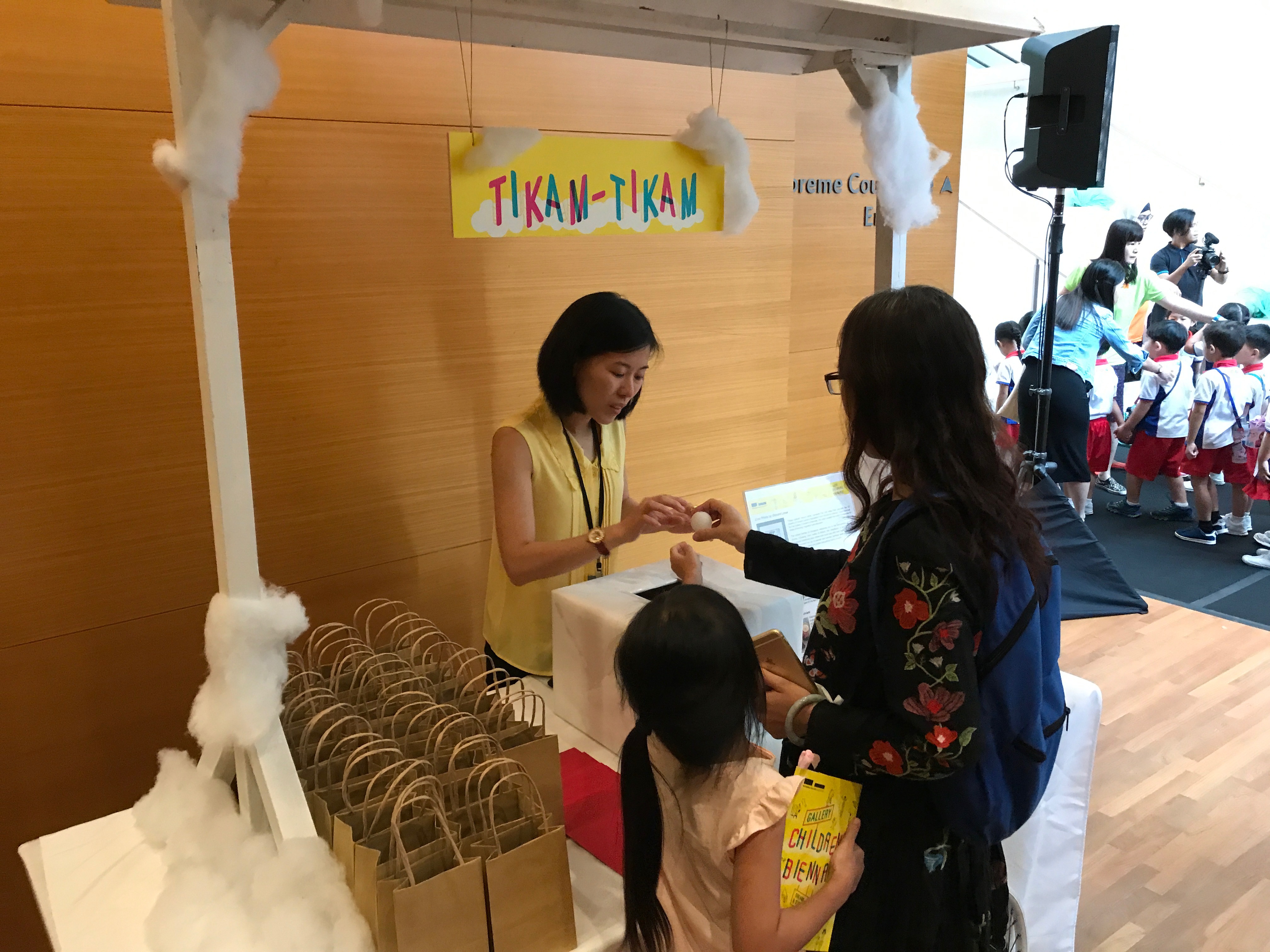 To make the whole experience fun for the kids, visitors can pick up a Gallery Children's Biennale Art Pack – which is available at $5/pack. Produced as a learning resource, the art pack contains activities and ideas for discussion, which are designed to offer kids the opportunity to reflect and express their own thoughts and creativity.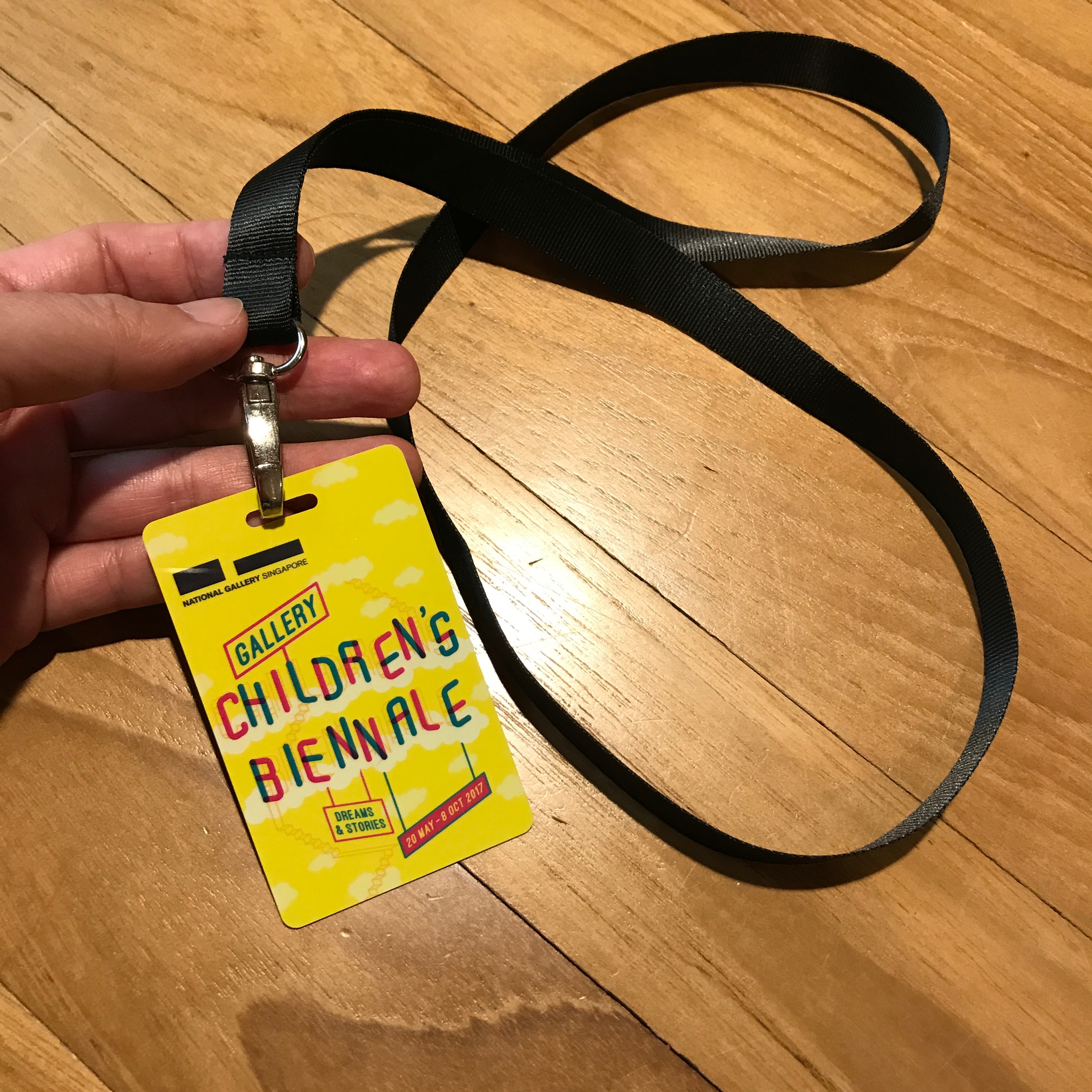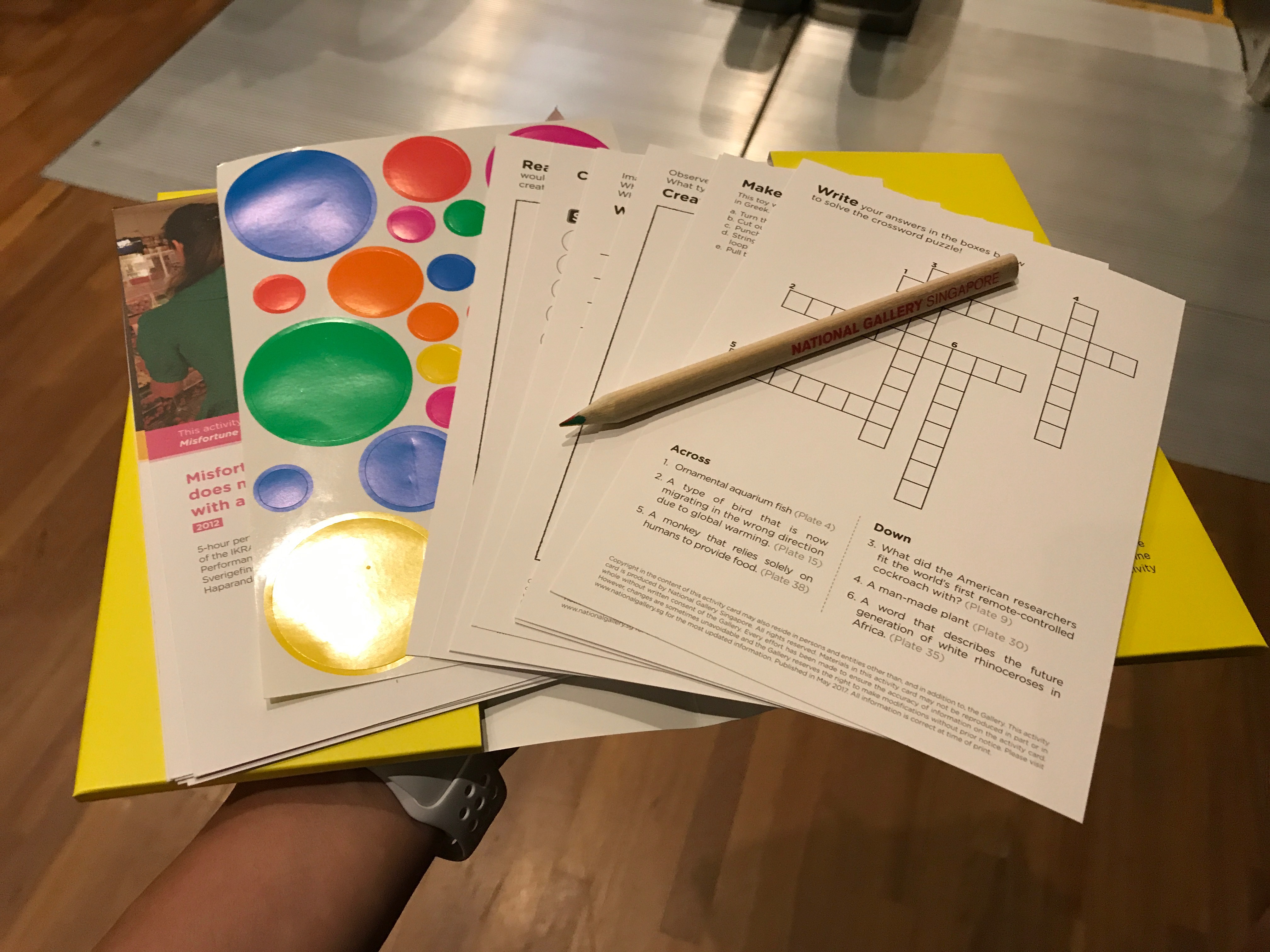 The Gallery Children's Biennale serves as an excellent opportunity for parents to initiate their young ones into learning about art. Art ignites imaginations, evokes emotions, captures cultural values and expresses aspirations.
Visitors can enjoy several interactive installations which sprawls across the various parts of the Gallery, from artists including Yayoi Kusama, Mark Justiniani, the teamLab collective and Singapore Cultural Medallion winner, Chng Seok Tin.
The Artist: Yayoi Kusama
When Yayoi Kusama was a small girl, she started seeing the world through a screen of tiny dots. They covered everything she saw—the walls, ceilings, and even her own body. For 40 years she has made paintings, sculptures and photographs using dots to cover surfaces and fill rooms. Kusama calls this process "obliteration," which means the complete destruction of every trace of something. Kusama invites you to join in and have fun covering all the furniture and walls in this living room with bright colourful dots!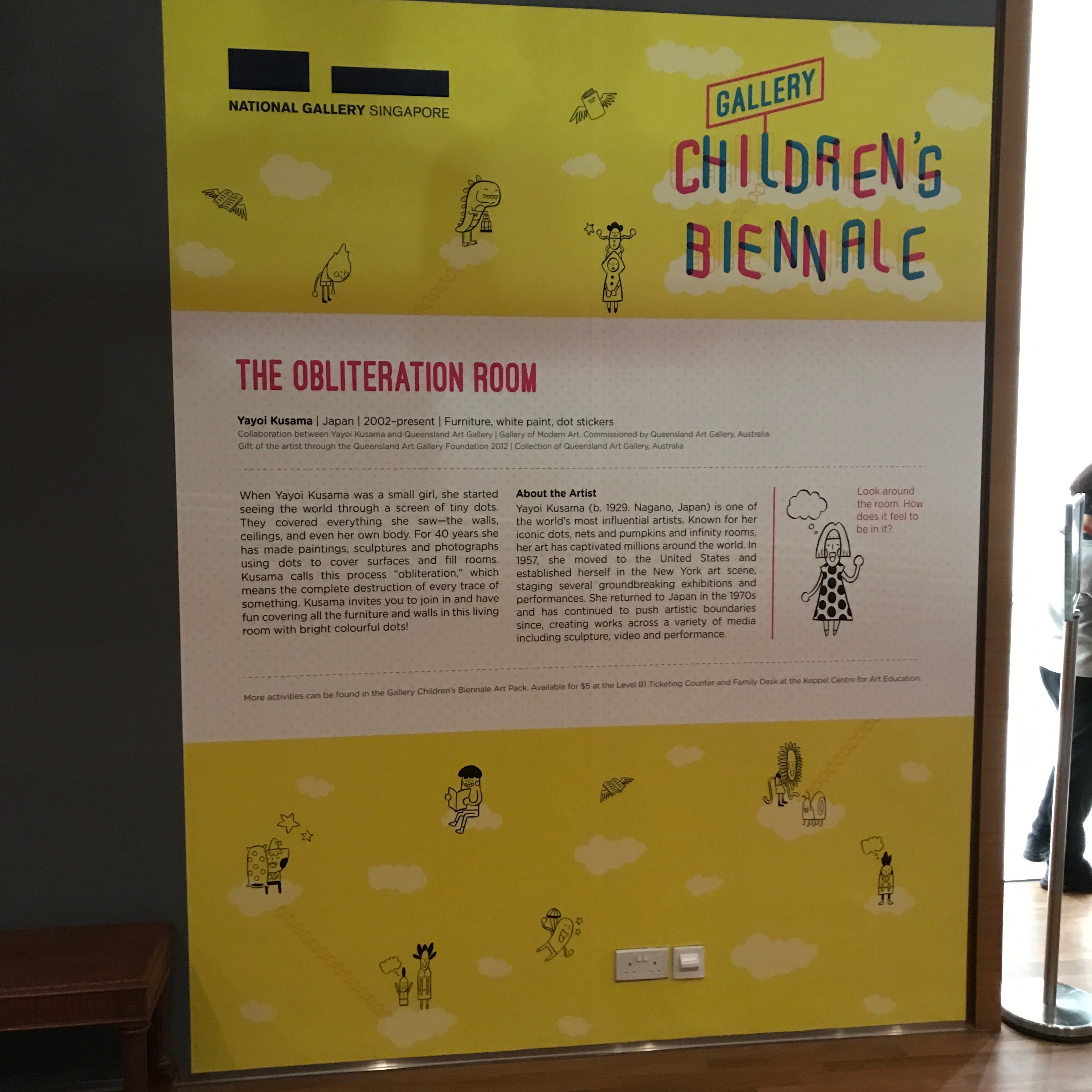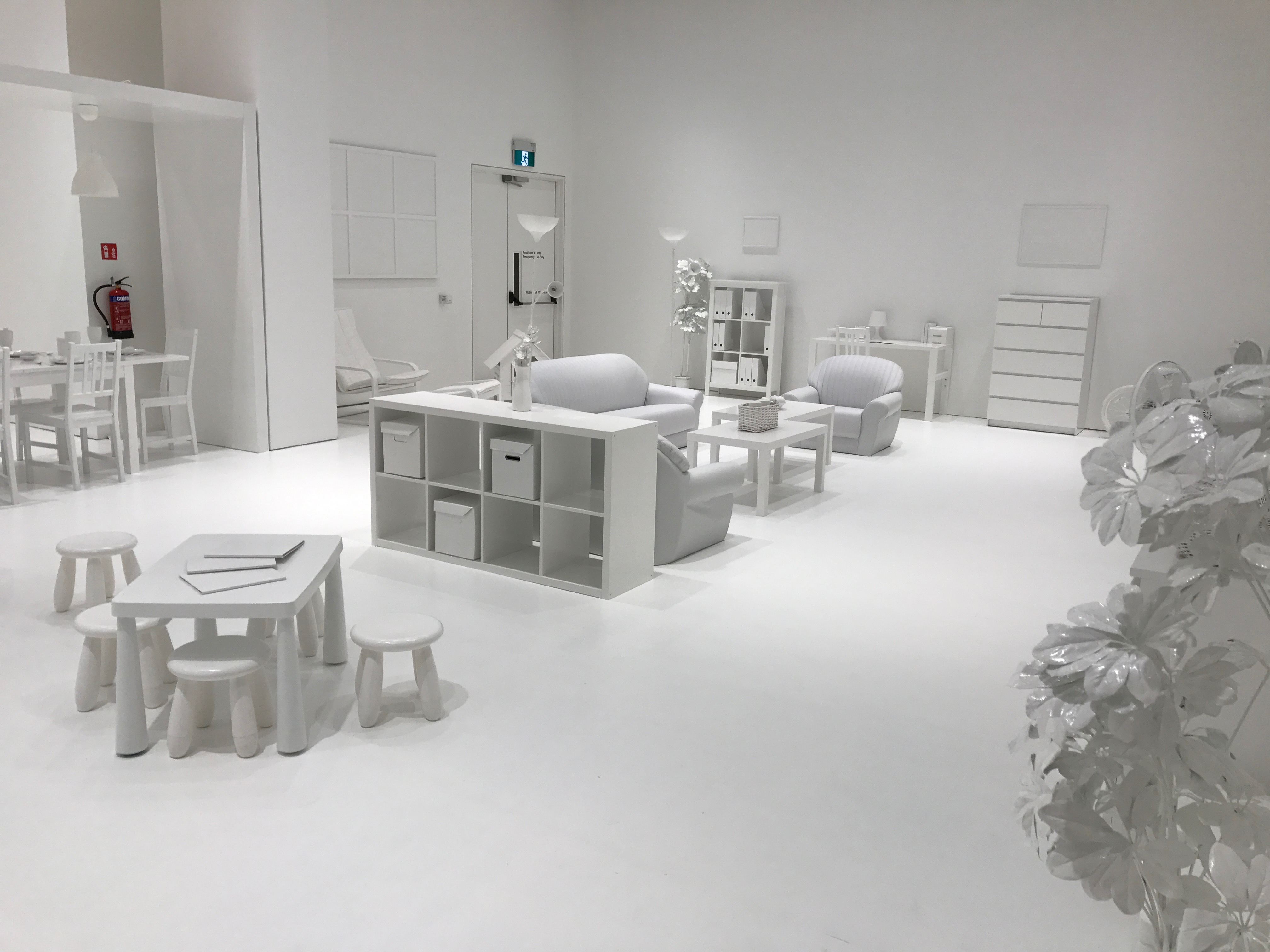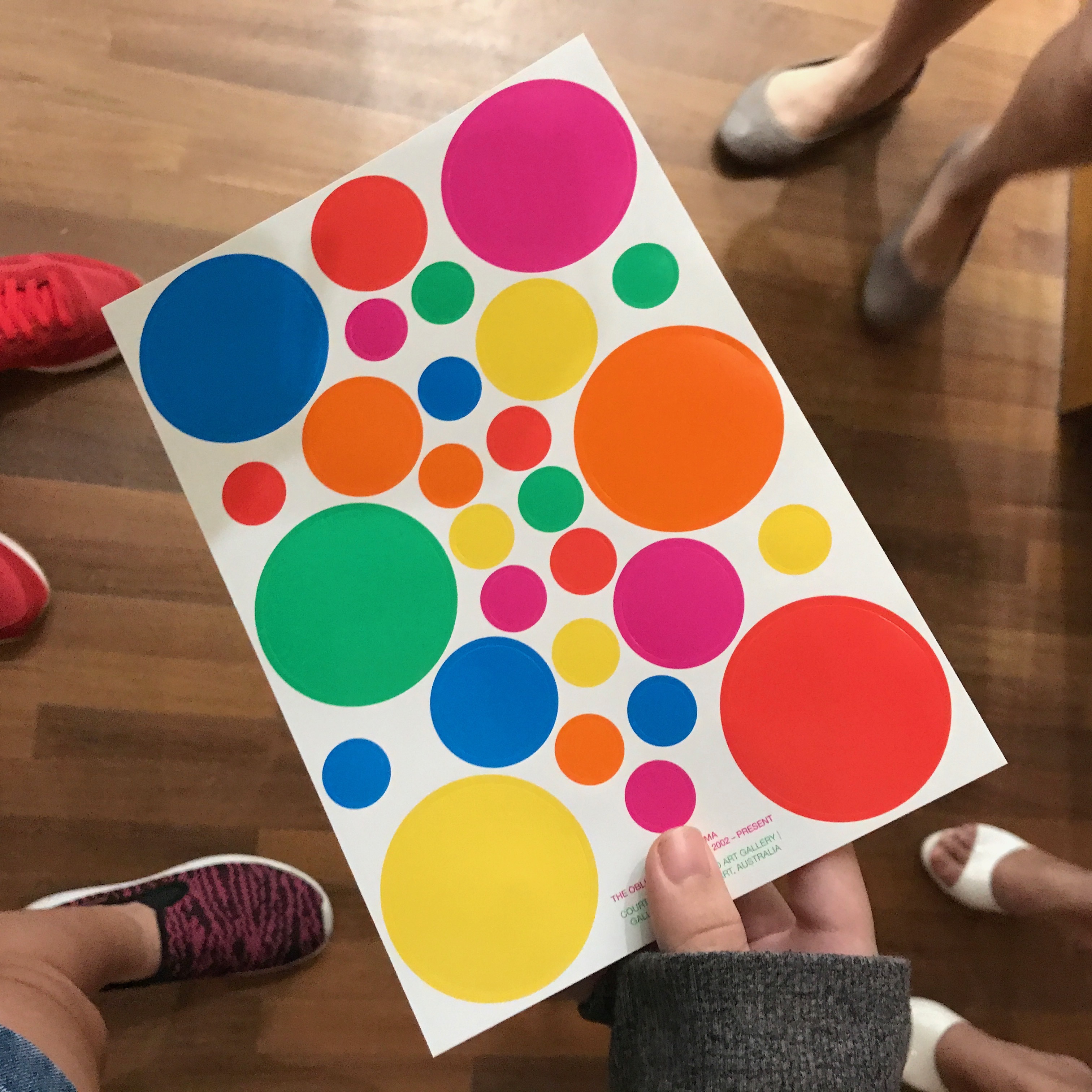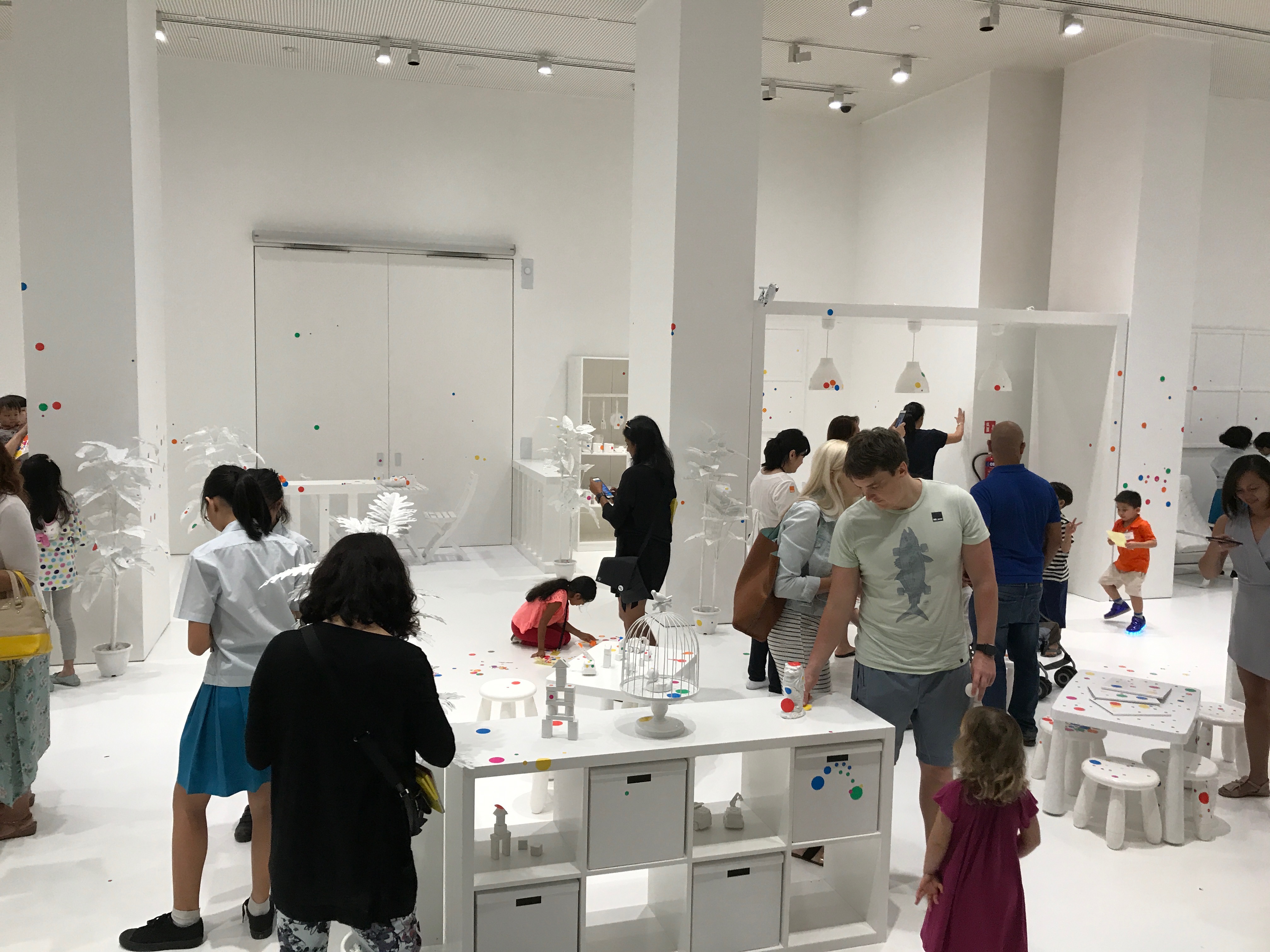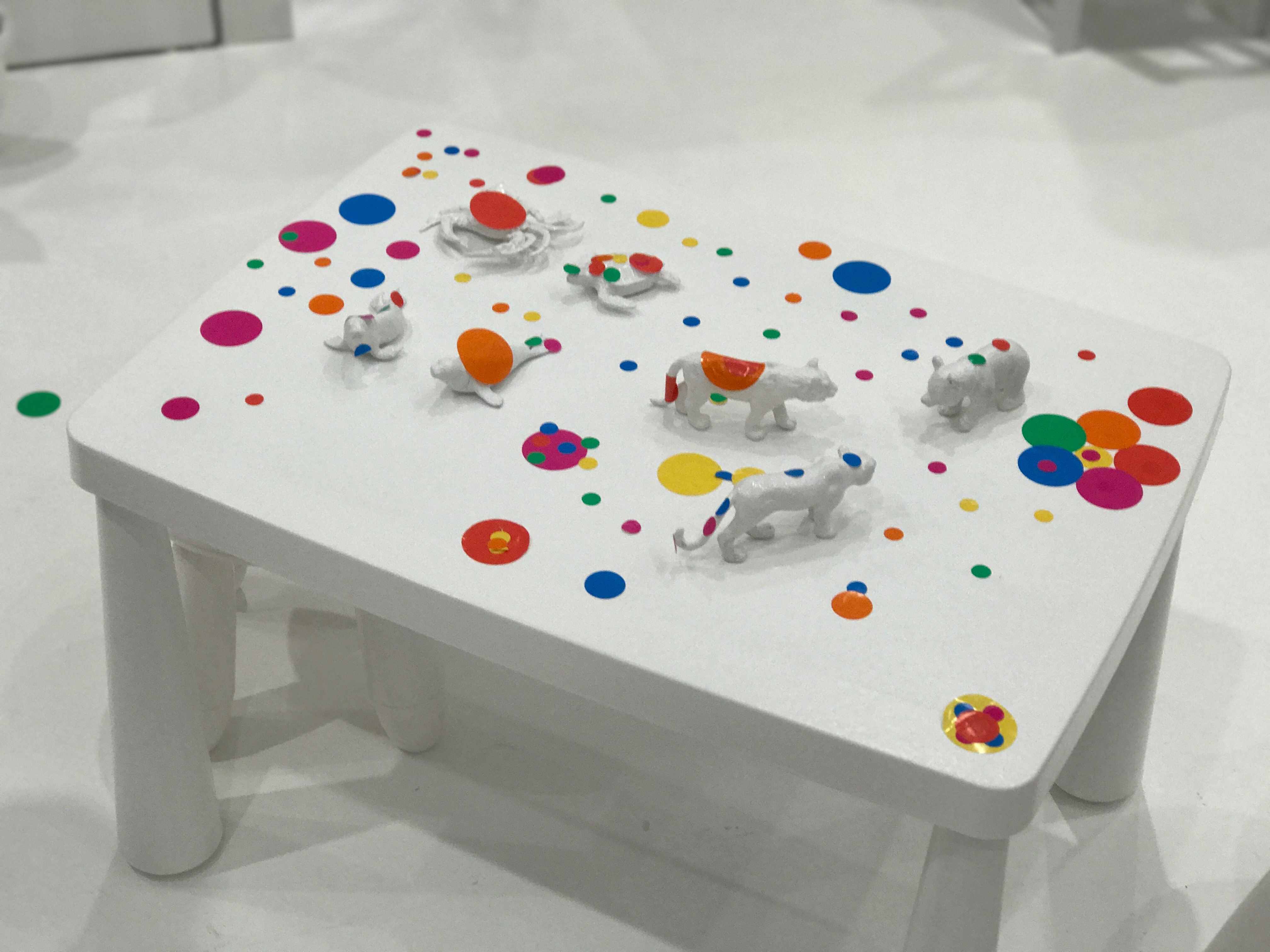 B) Firewalk: A Bridge Of Embers
The Artist: Mark Justiani
Embark on a journey of discovery through Firewalk. The work creates an illusion of depth, depicting an archeological site that stretches endlessly into the ground. Objects that could have been once treasured––toys, books, building blocks and letters––can be found within it.
As you cross this bridge, peer into infinity and experience what it feels like to be suspended in space and time. Reflect on the meanings that each object holds, and think about how life is a cycle of hopes and feelings.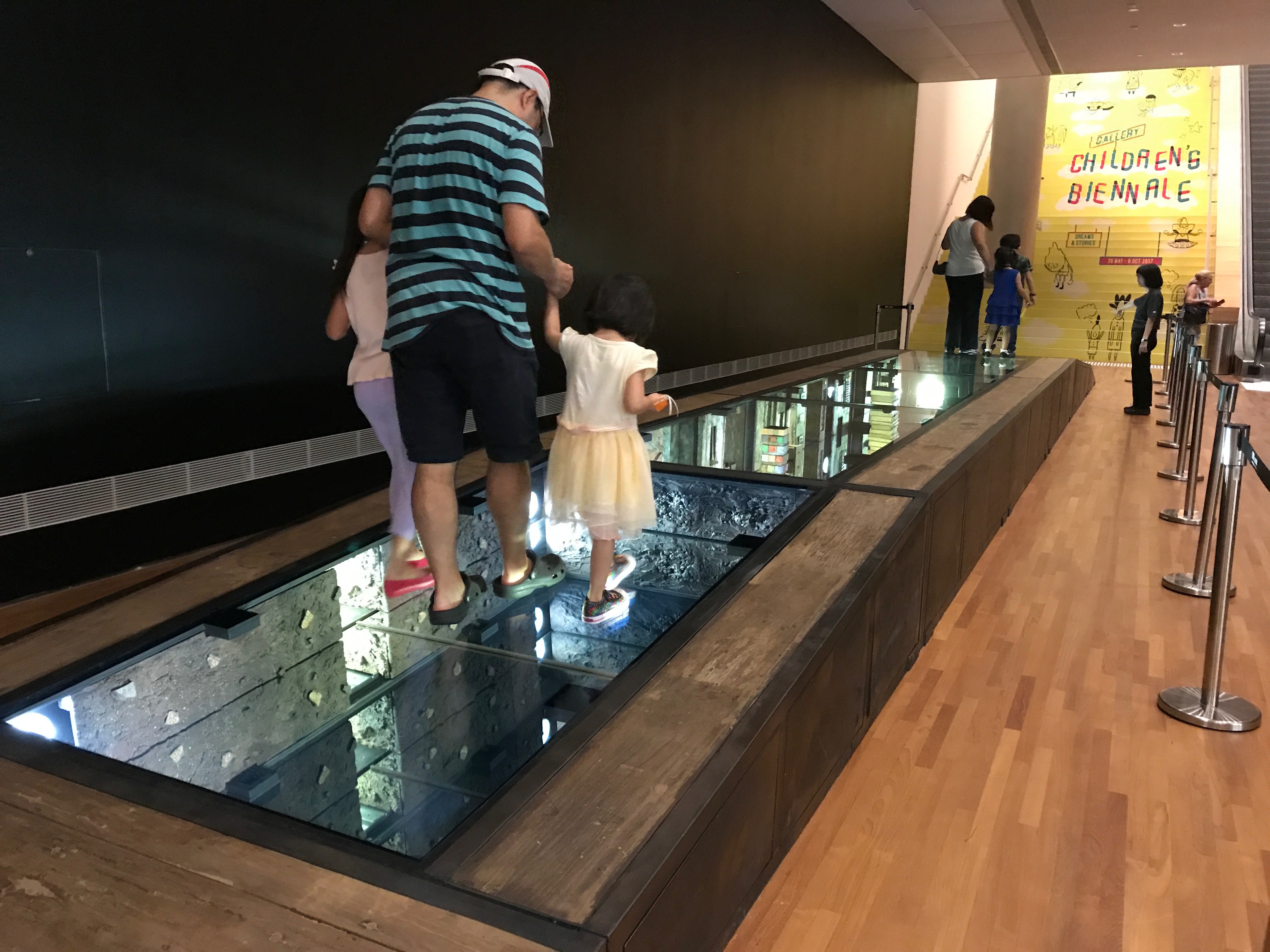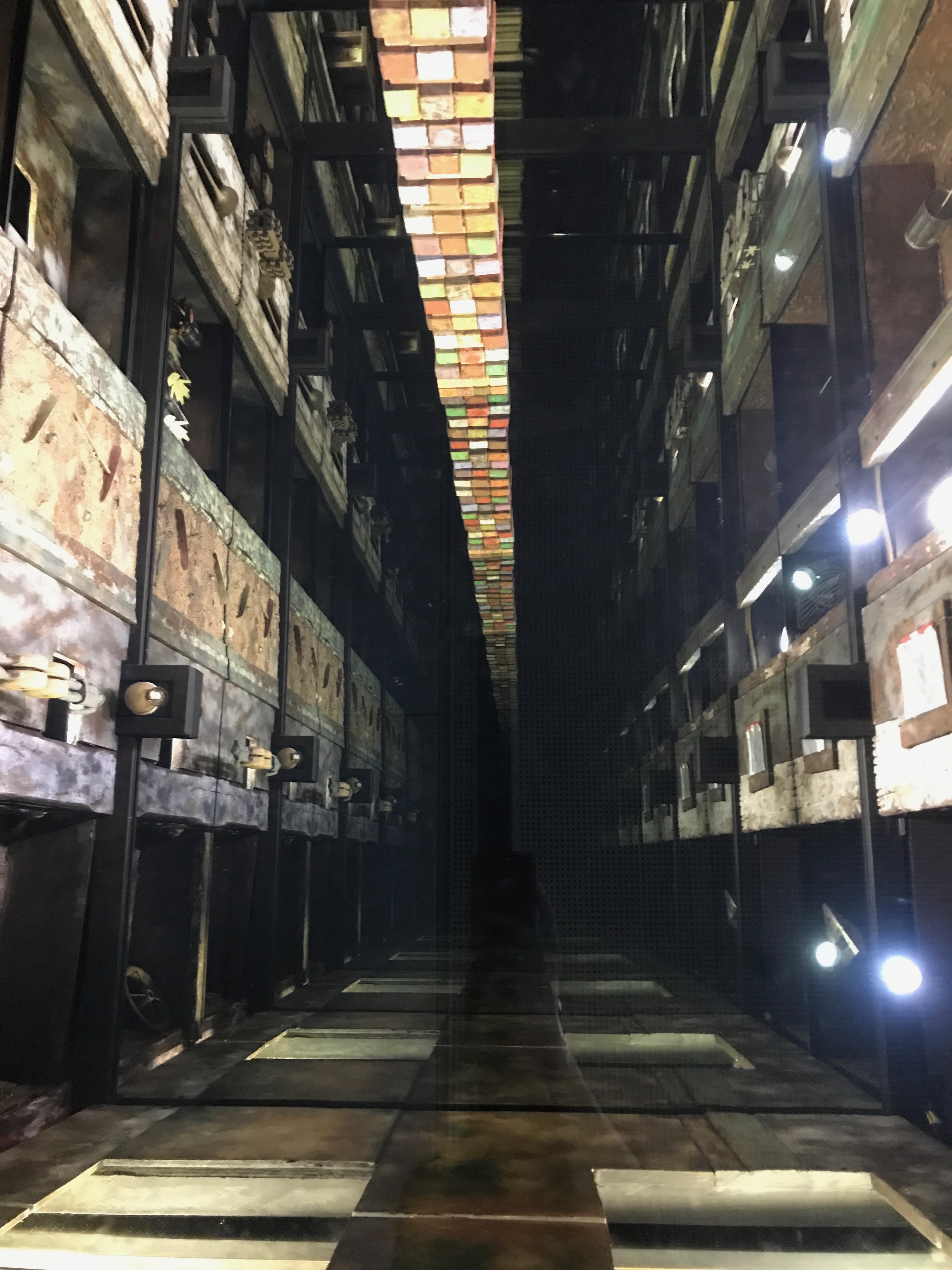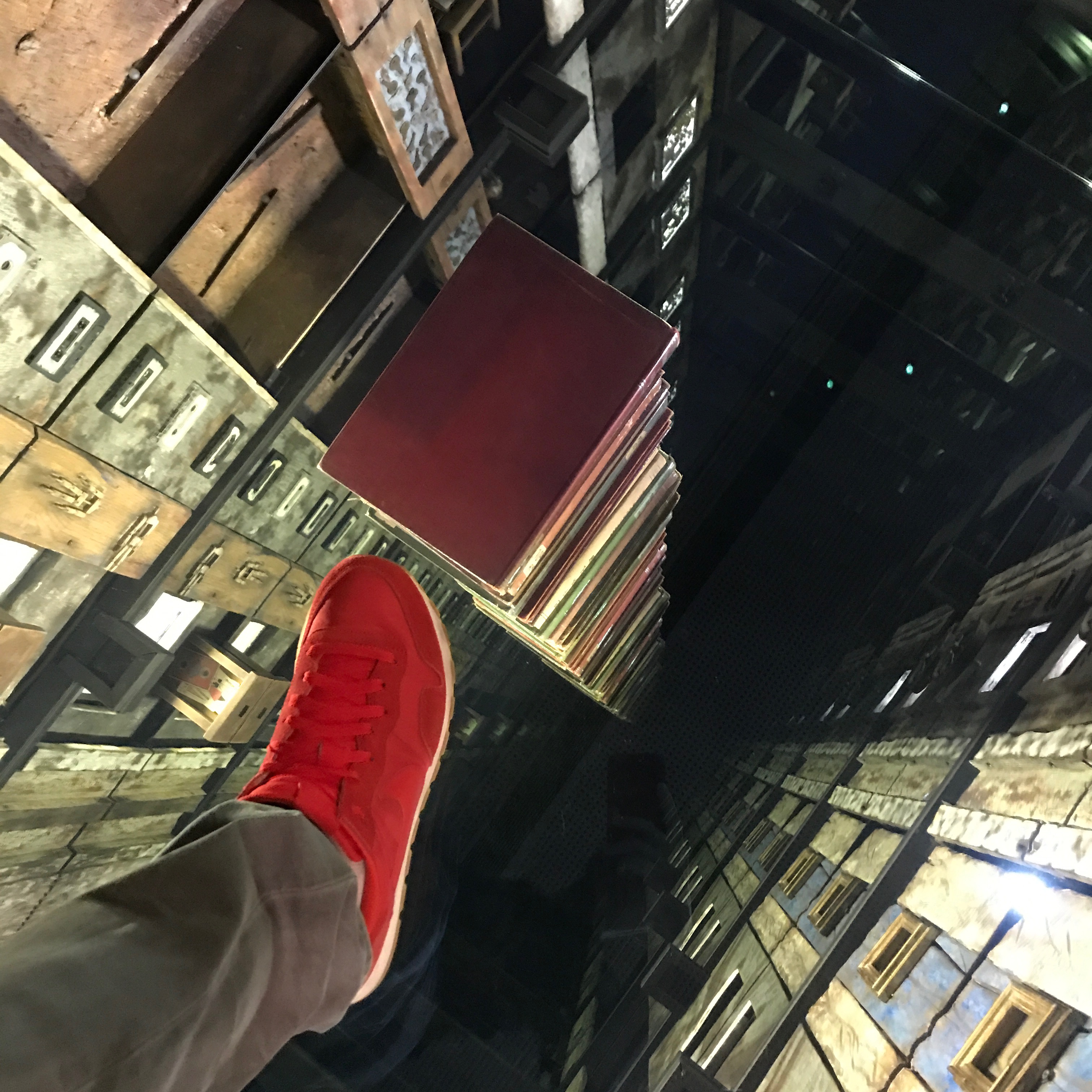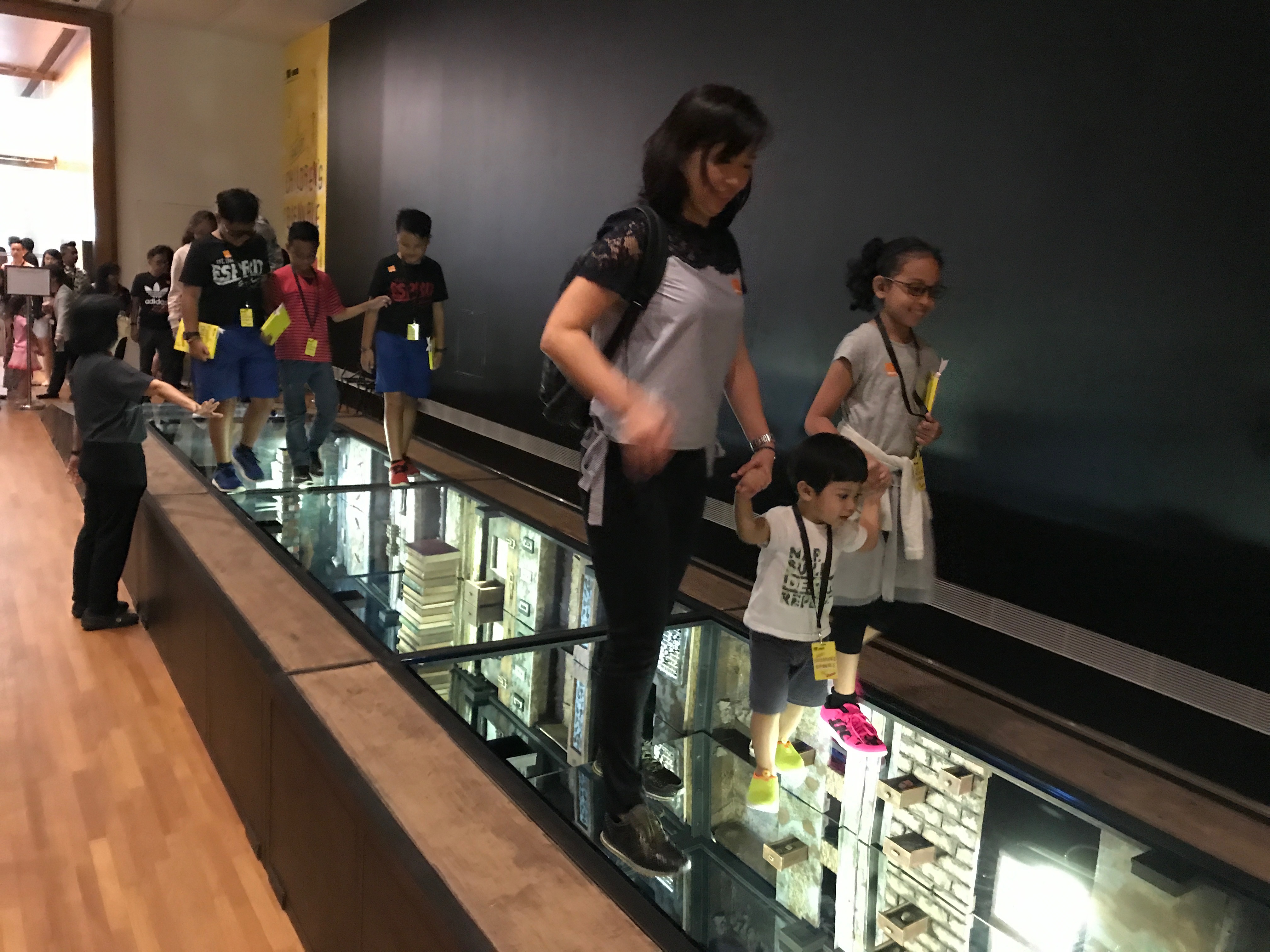 C) The Sonnet In Blue
The Artist: Tran Trong Vu
In several Asian countries, people hang their wishes on trees or at street corners in the hope that these wishes will be fulfilled. Inspired by this tradition, Tran Trong Vu created a sprawling labyrinth of handmade flowers with poems and stories by children from Southeast Asia written on their petals.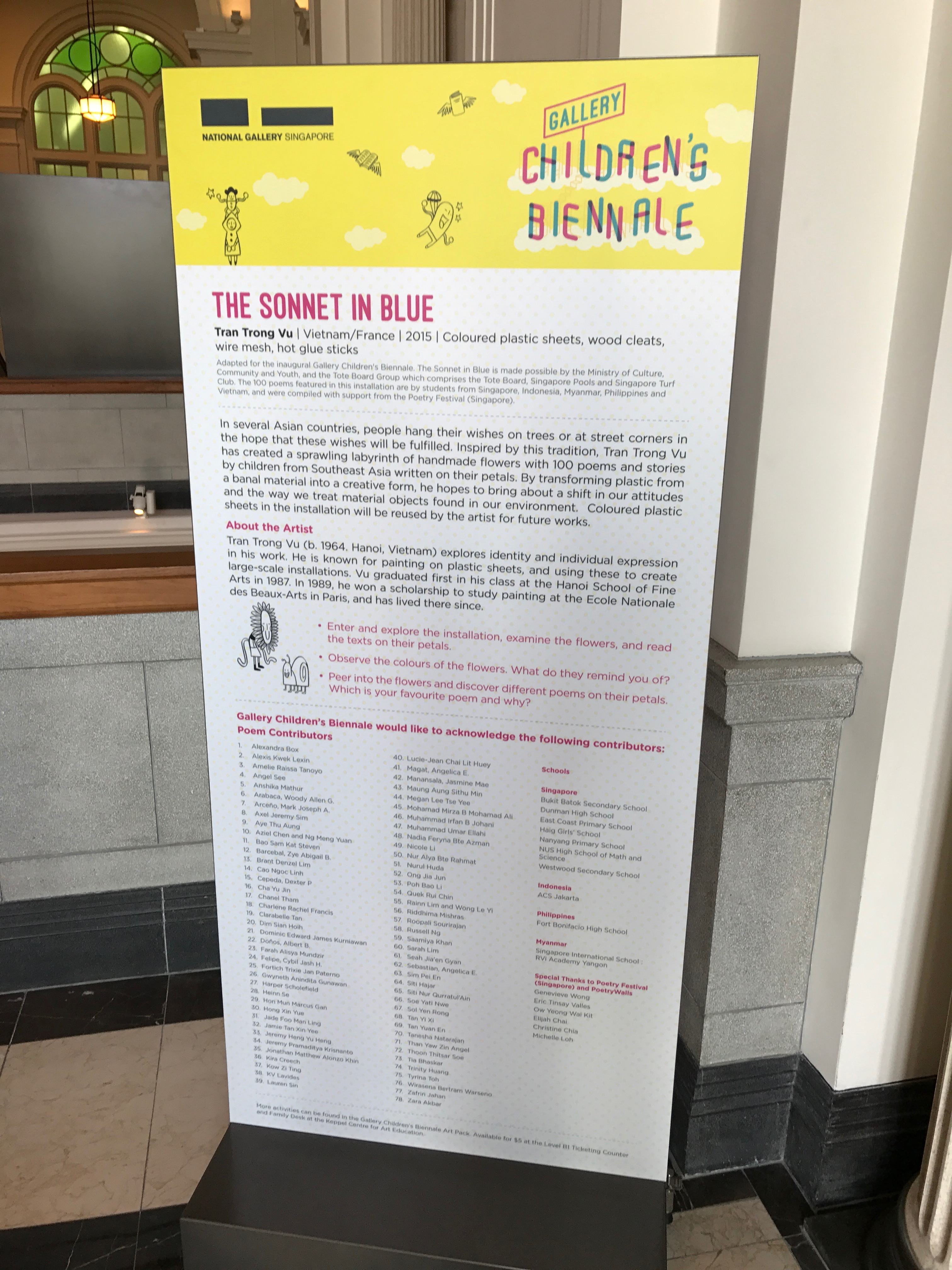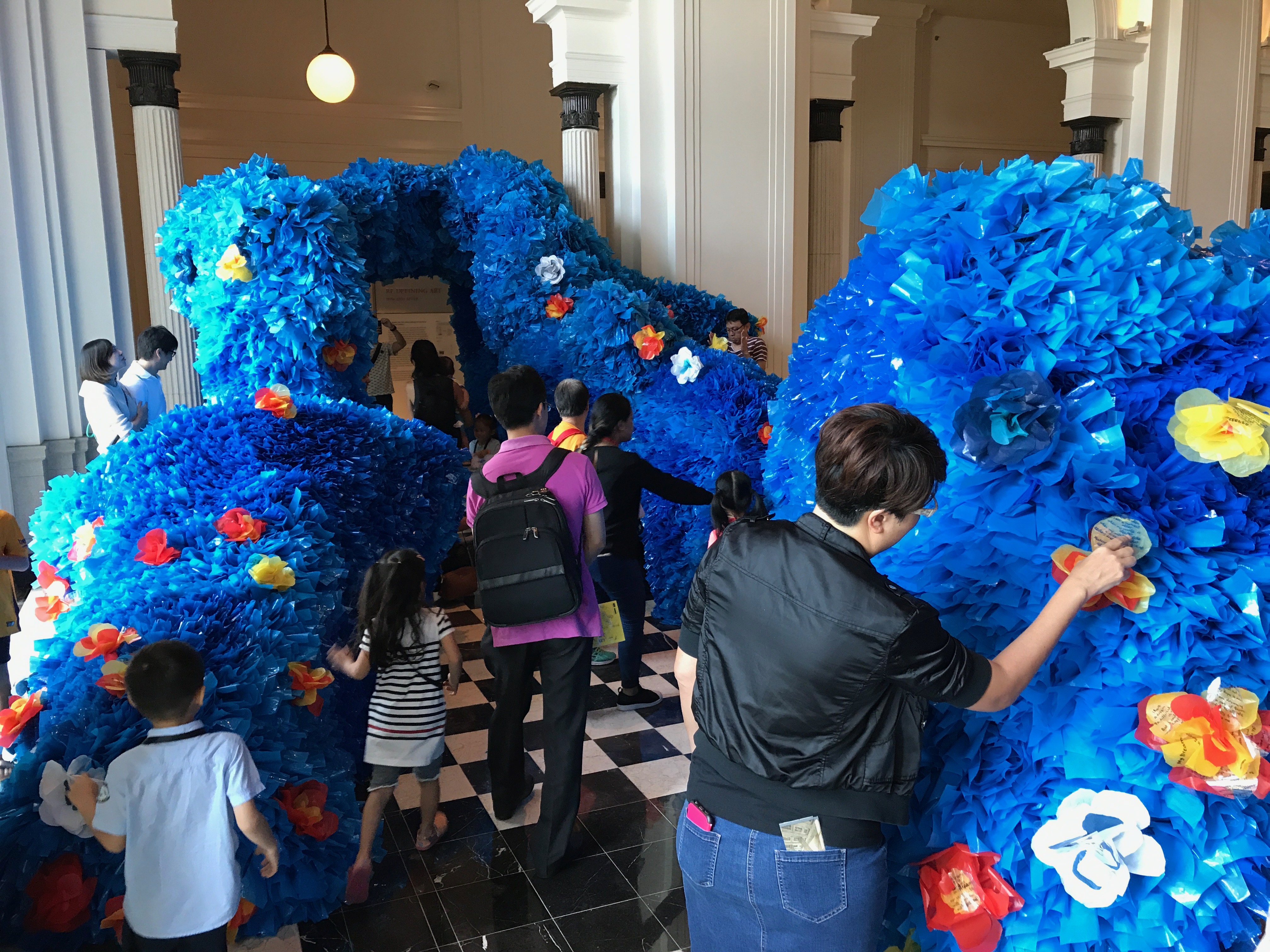 D) Being Yourself
The Artist: Chng Seok Tin
Being Yourself features a selection of Chng Seok Tin's artworks, recreated as woodcuts. Each represents a significant moment in her life.
Touch and feel the woodcuts. Are you able to connect their textures with emotions such as joy, anger, despair, hope and strength?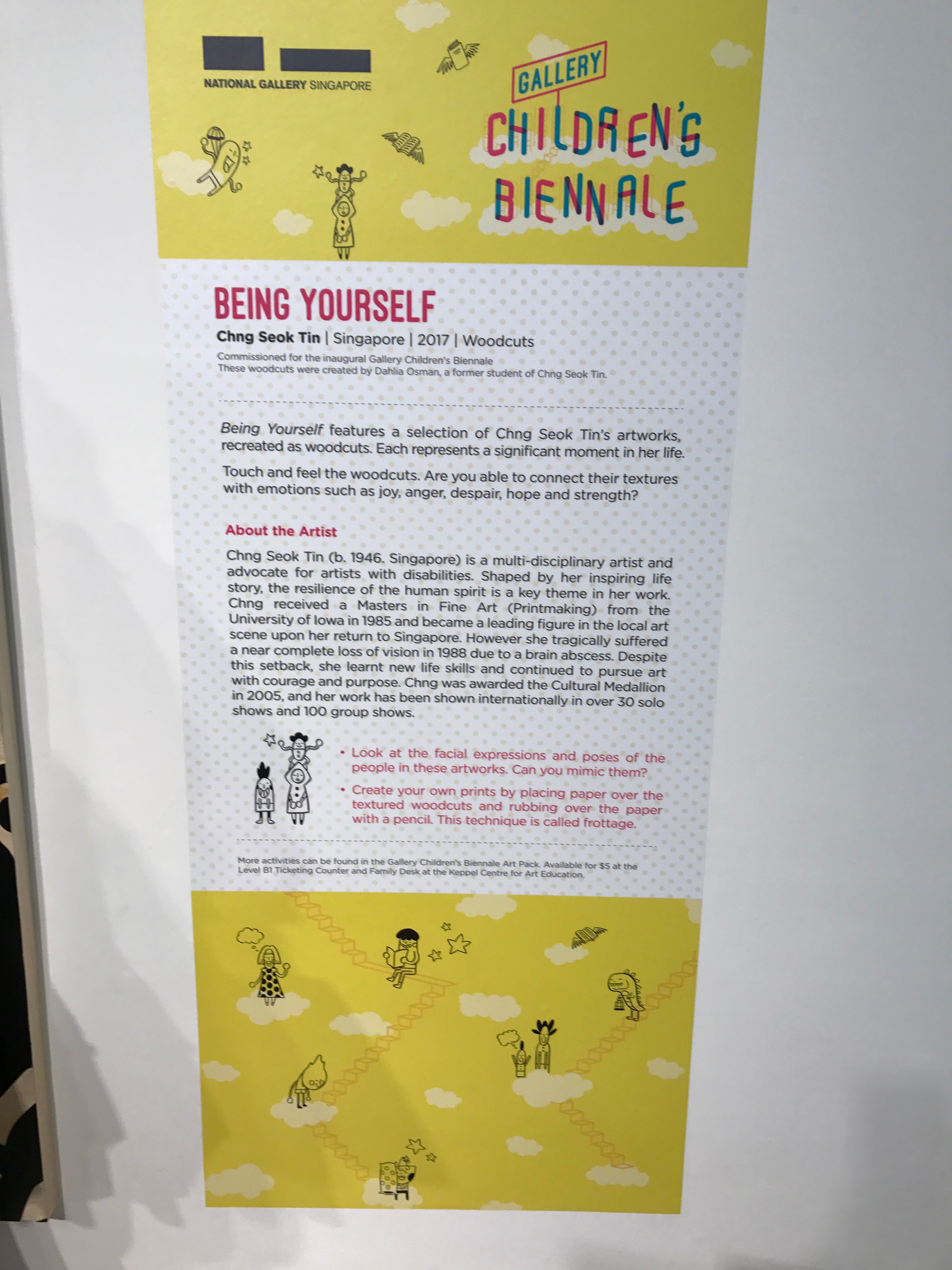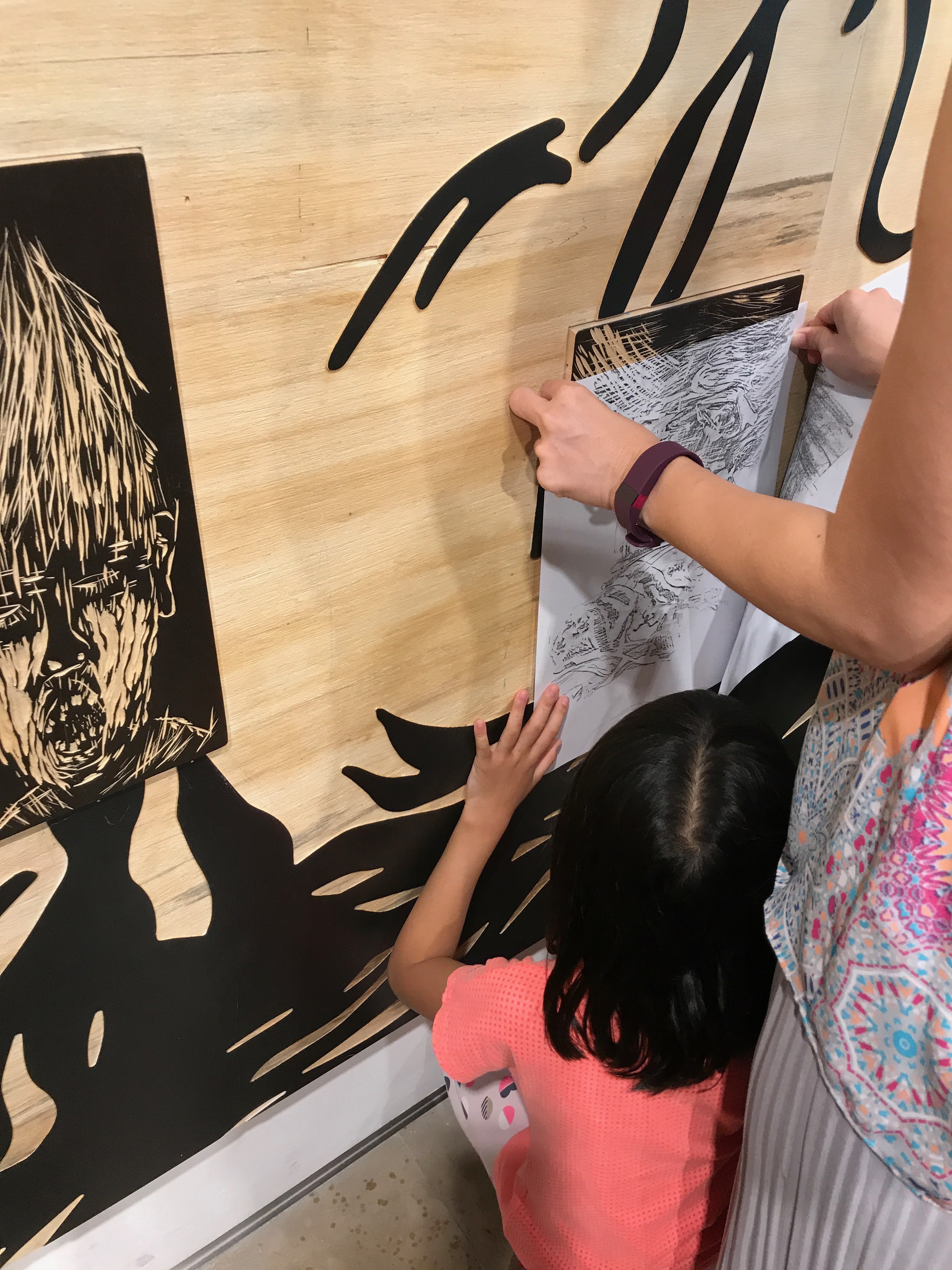 E) Duplet
The Artist: Lynn Lu
This activity is based on my performance An idealised moment when everything is simple and secure.
Tibetan Buddhist nun Pema Chödrön once said, "[S]top waiting for some idealised moment when everything is simple and secure." Instead, we should try to be fully present in each moment.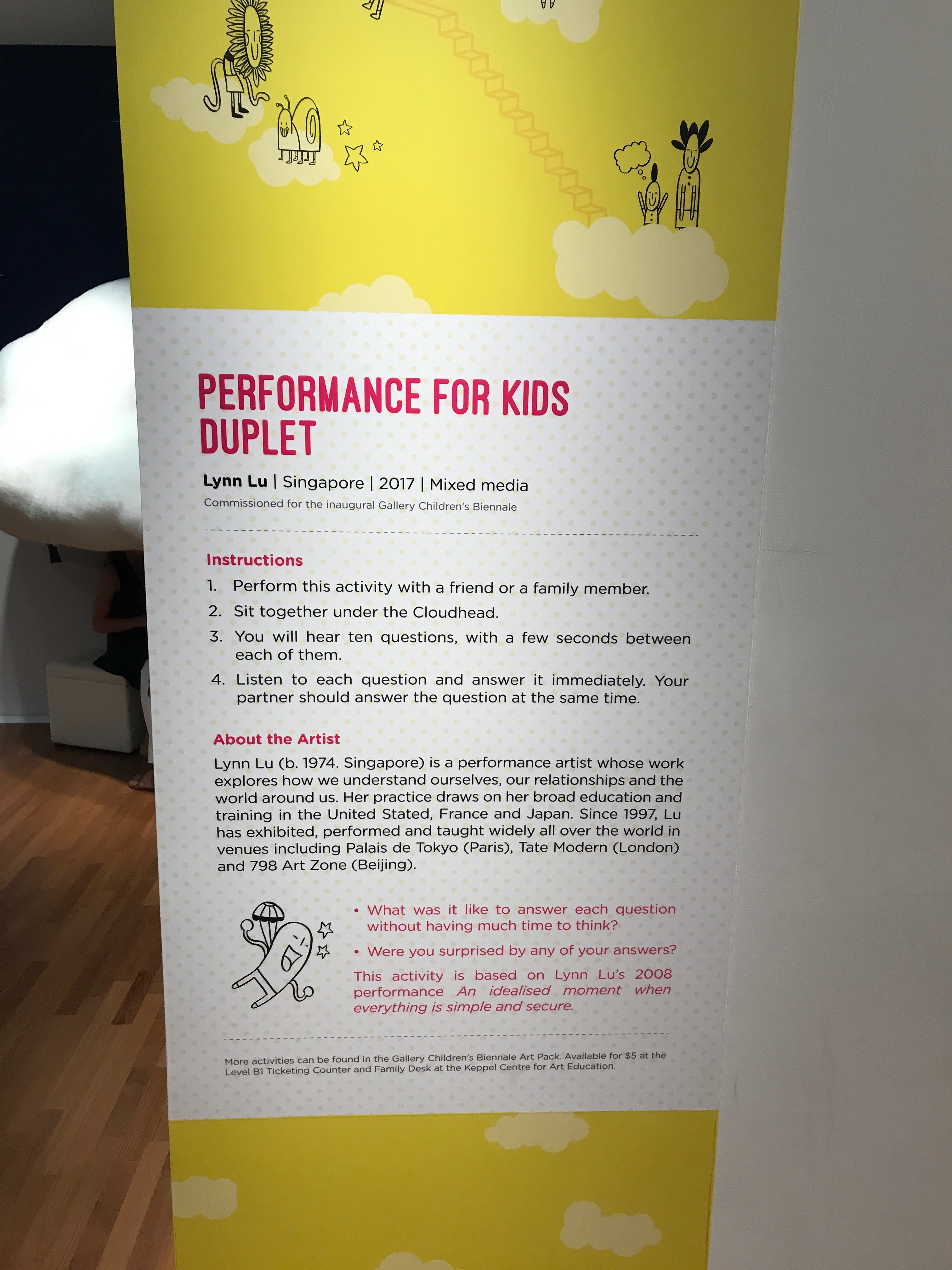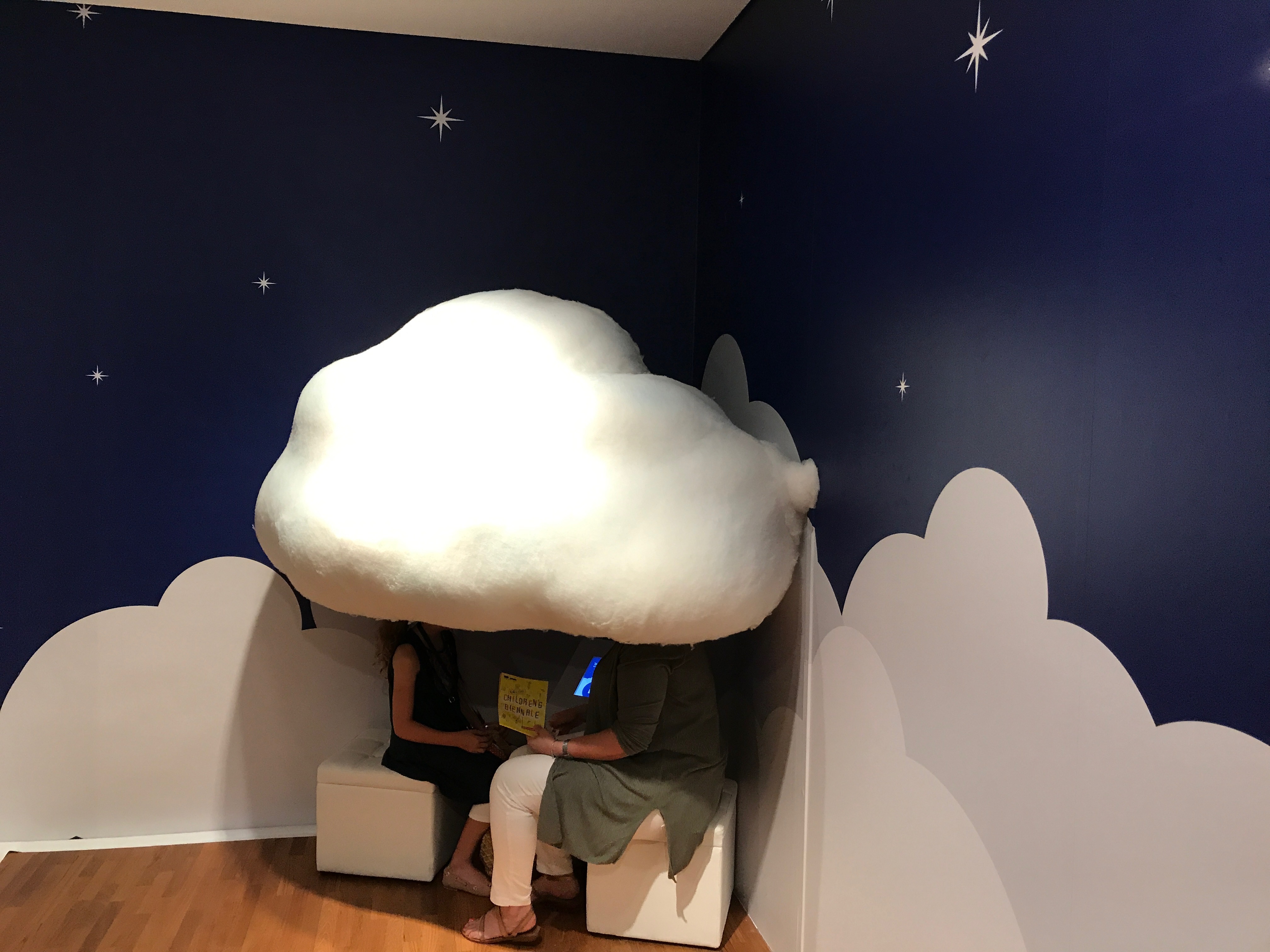 F) This Changed My Life
The Artist: Lynn Lu
In the book Invisible Cities by Italo Calvino, a nomadic community remembers important events in their lives by stretching strings across their rooms. When there are so many strings that they can no longer move through the space, they pack up and rebuild their city, Ersilia, elsewhere.
If you travelled through Ersilia, you would come across the ruins of abandoned cities, without walls that do not last, and bones of the dead which the wind blows away. All that remains are the strings that form webs showing the people's relationships and memories.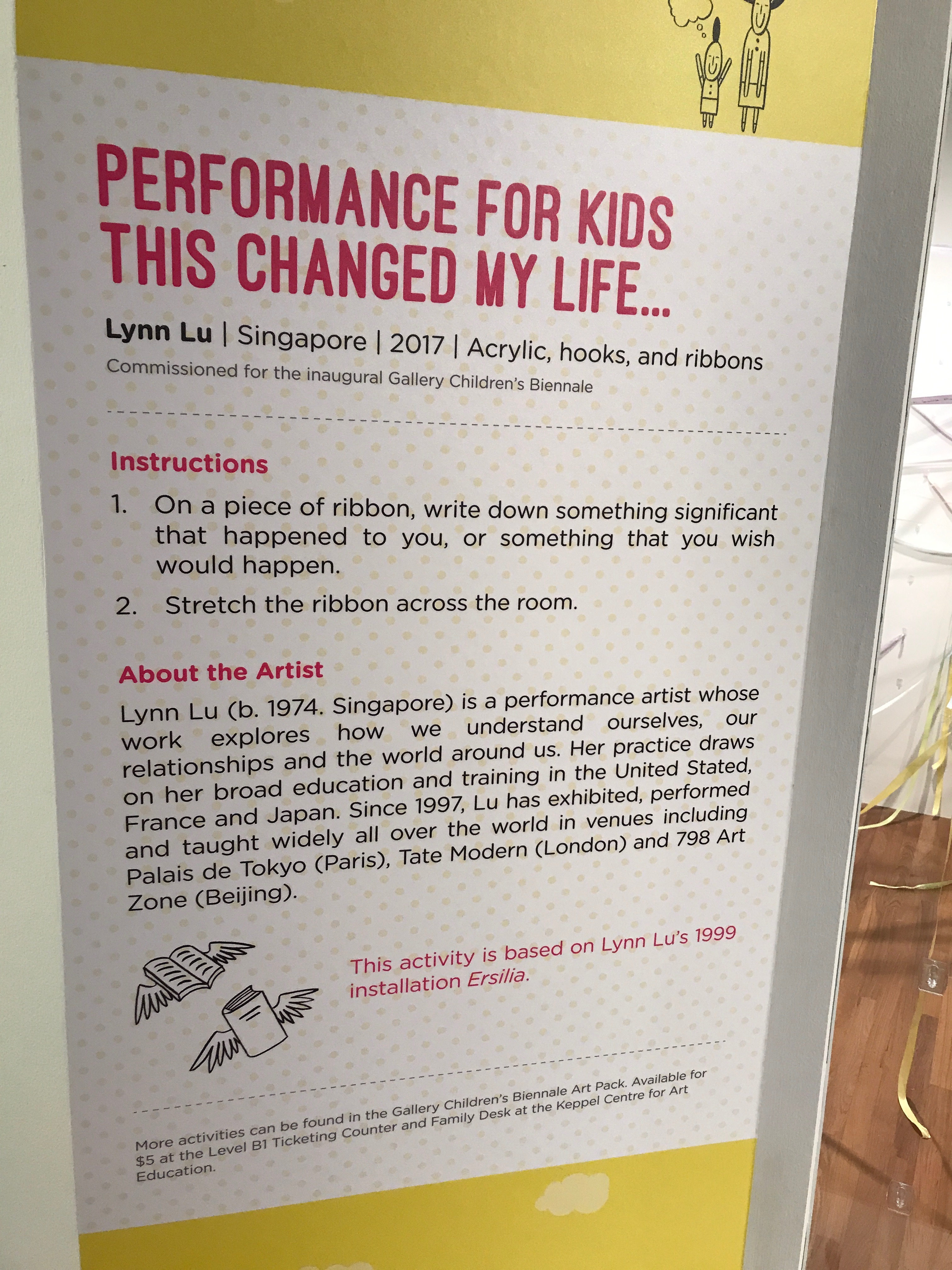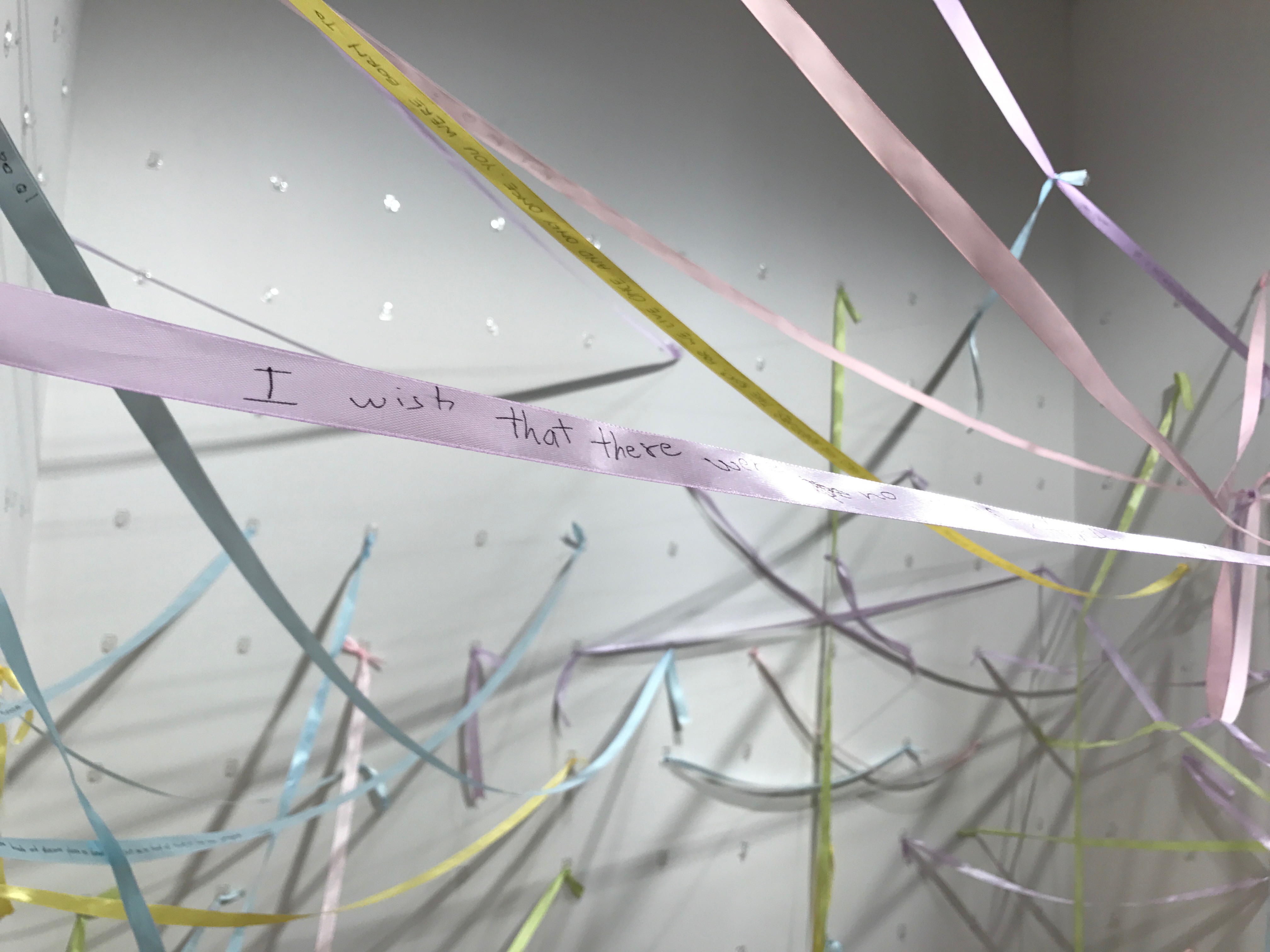 G) A Guide To The Flora and Fauna Of The World, Children's Edition
The Artist: Robert Zhao
Although all living things constantly evolve to adapt to changes in their environment, human interventions have impacted this process. This project documents 39 animals, plants and environments that have been manipulated by humans, though this may not be apparent at first glance.
It may surprise you to discover that common plants like broccoli and cabbage are unnatural. Scientists have even created glow-in-the-dark animals. The specimens here challenge our ideas of what is natural and what is man-made.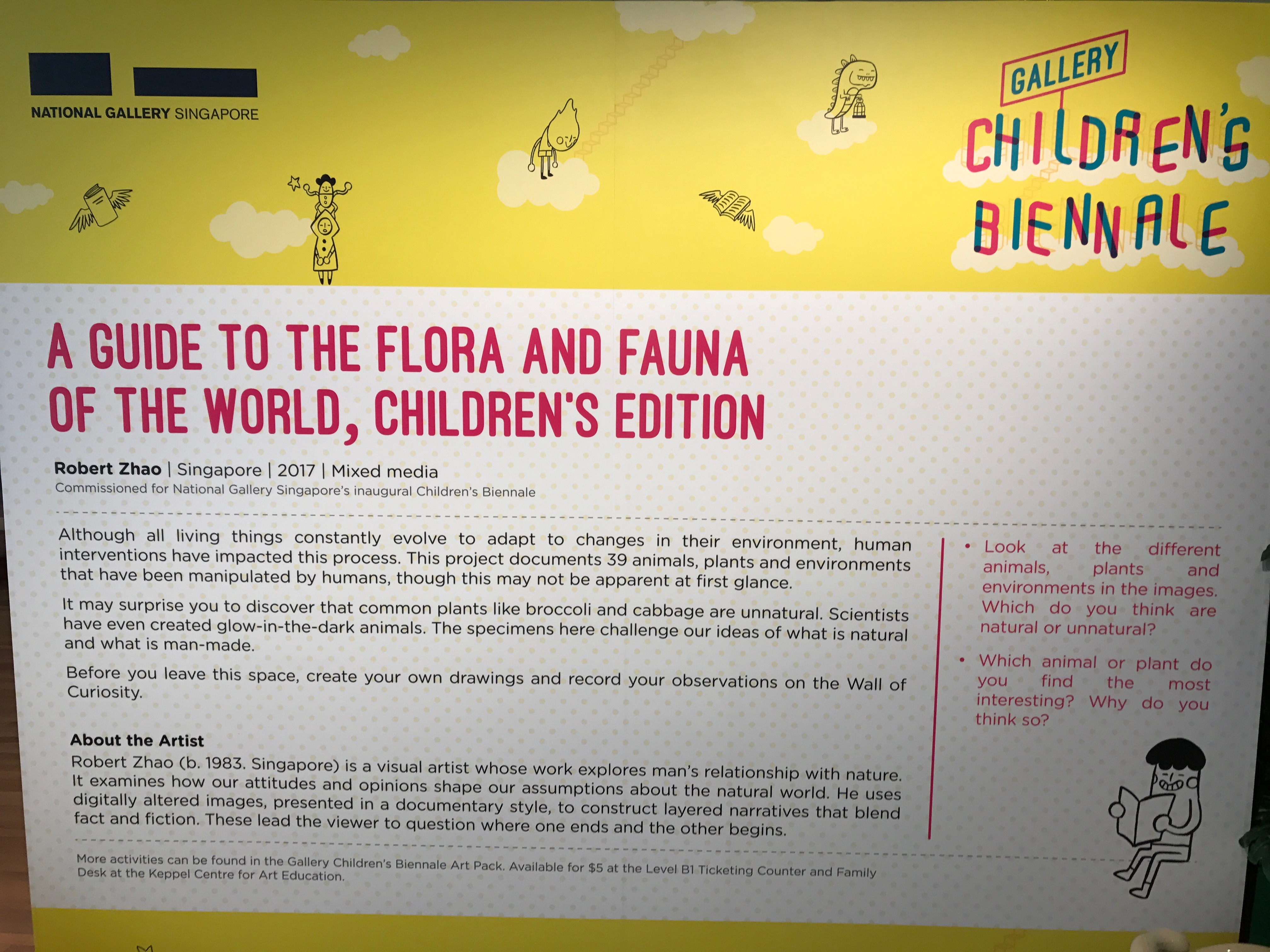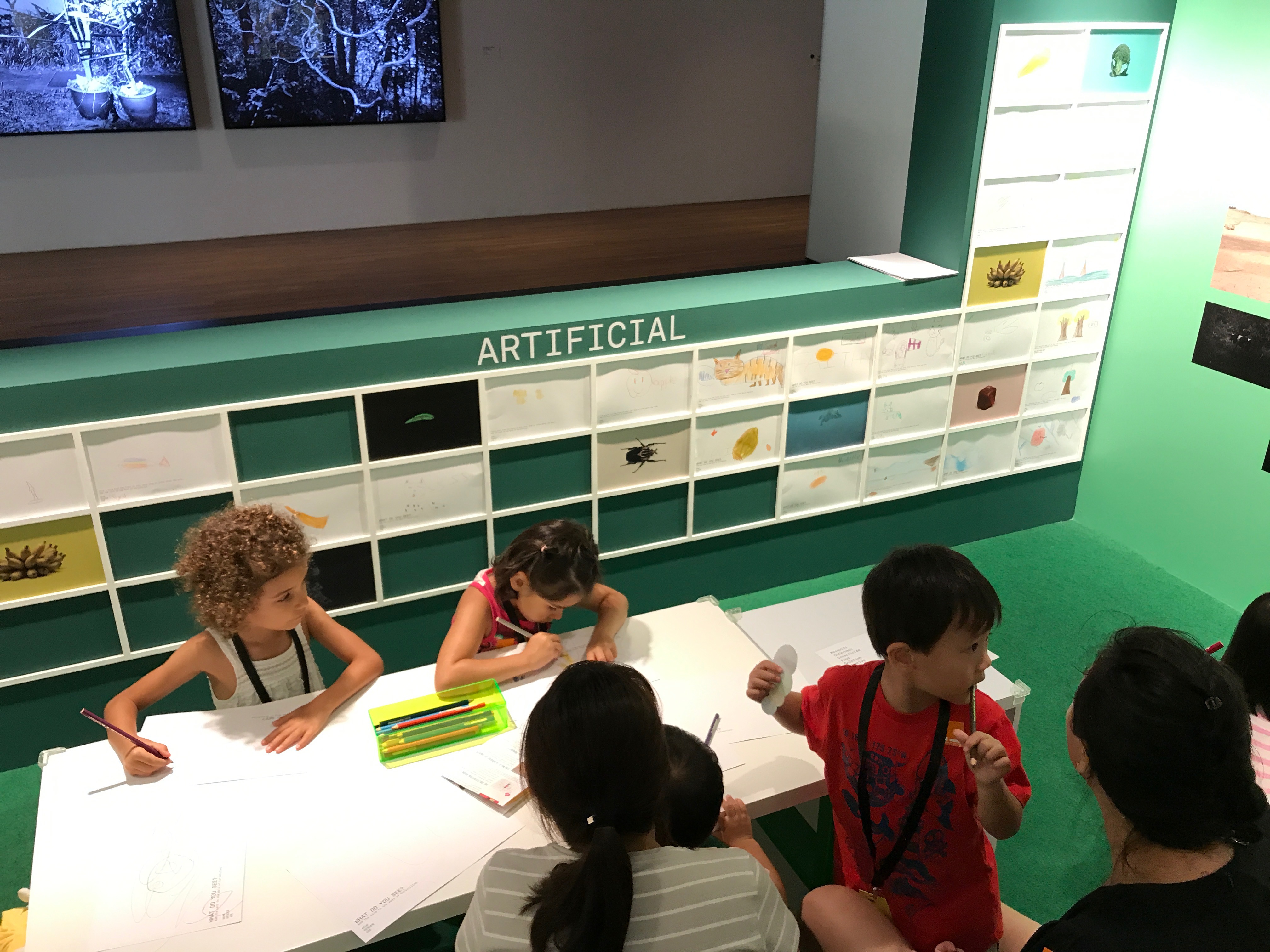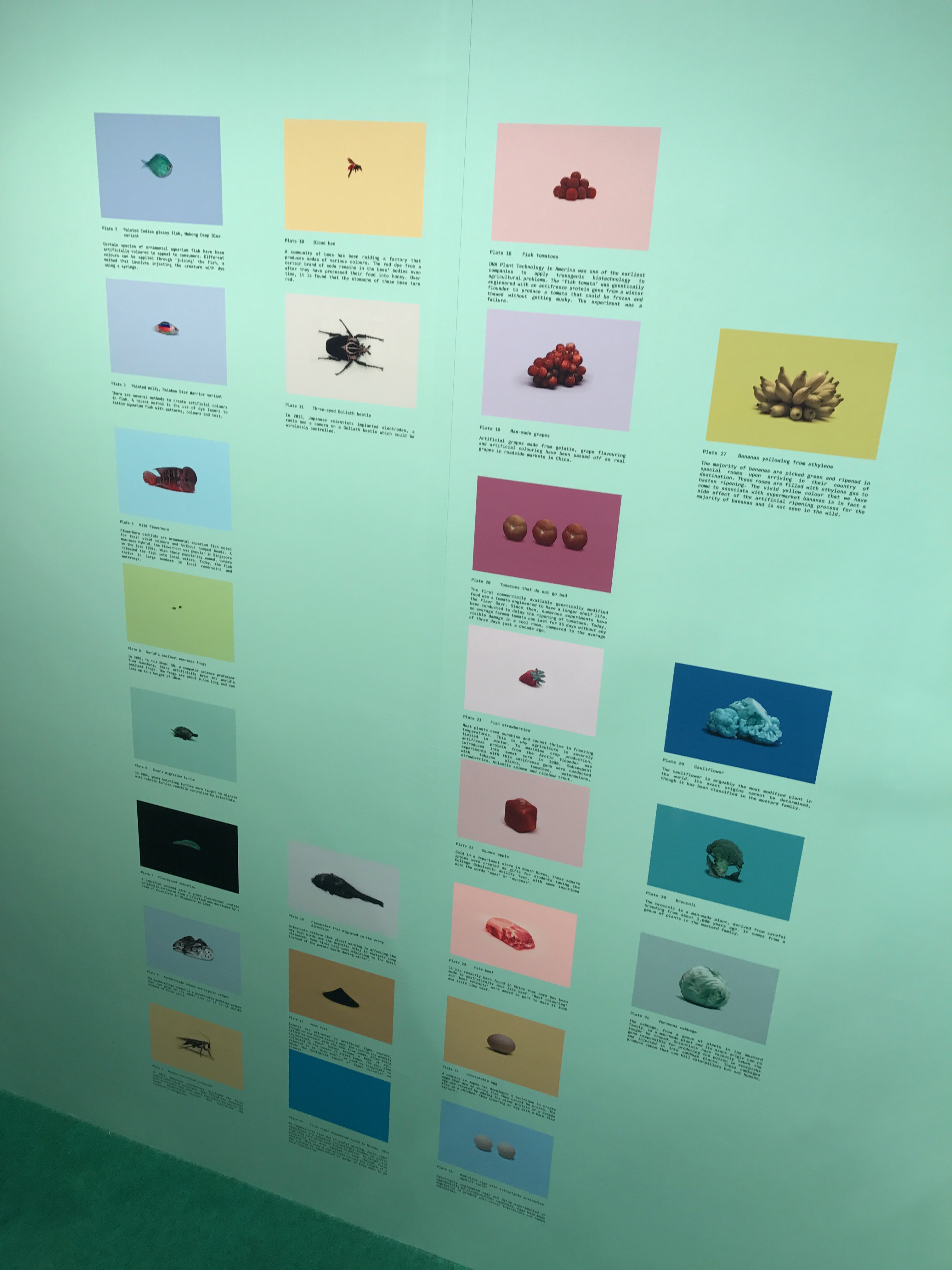 H) Homogenizing And Transforming World
The Artist: teamLab
Homogenizing and Transforming World explores how the digital realm has connected the world. The Internet allows people across the globe to share information freely with each other. Each person is a link in a communication network that can transform the world in an instant.
Inspired by this idea, teamLab has created a digital, multi-sensory world where all physical boundaries have been eliminated. Suspended in air, these glowing orbs change colour and produce sounds when touched. This triggers subtle changes in the surrounding orbs. Be enveloped by a mesmerising symphony of sound and light as you navigate this immersive labyrinth.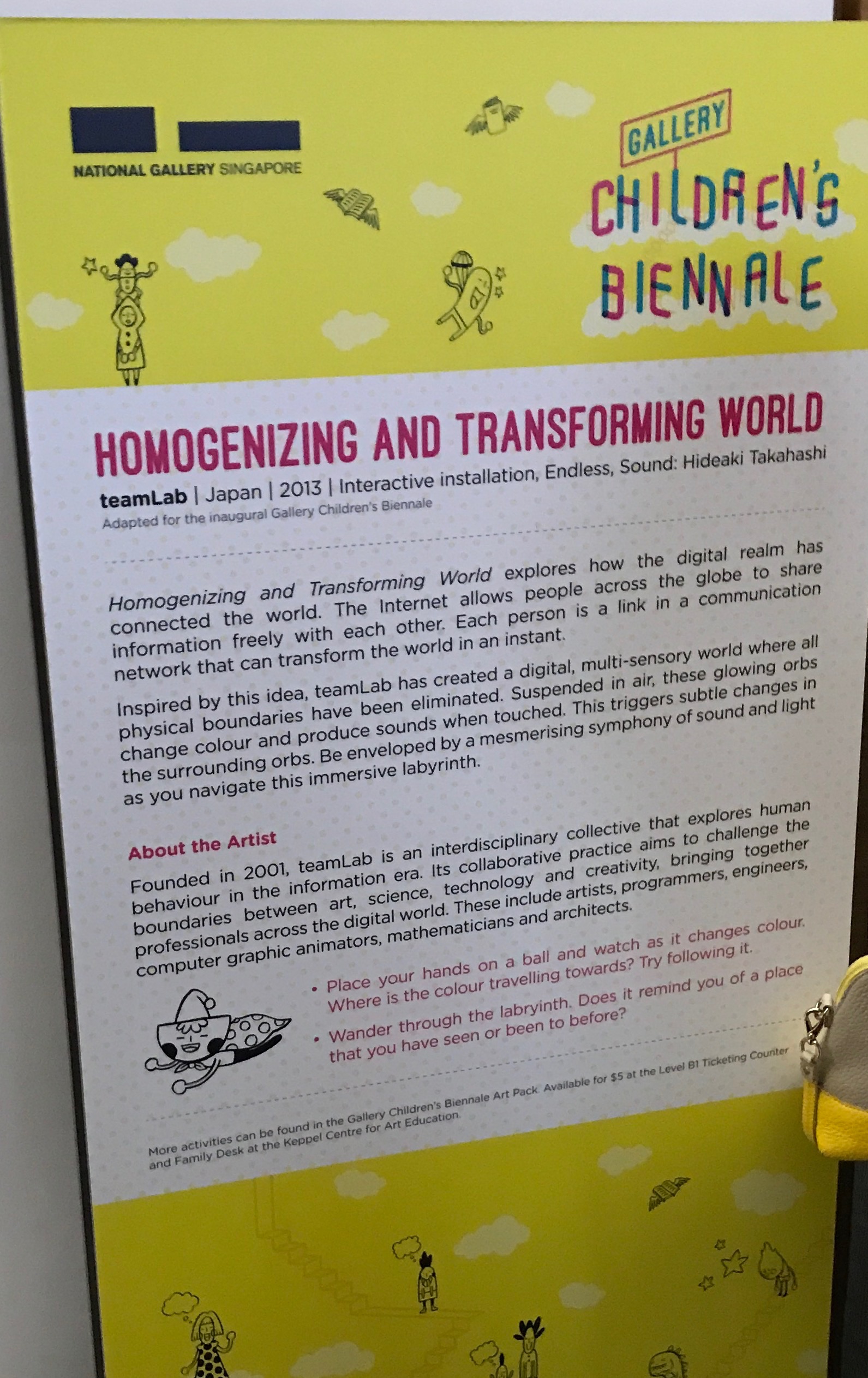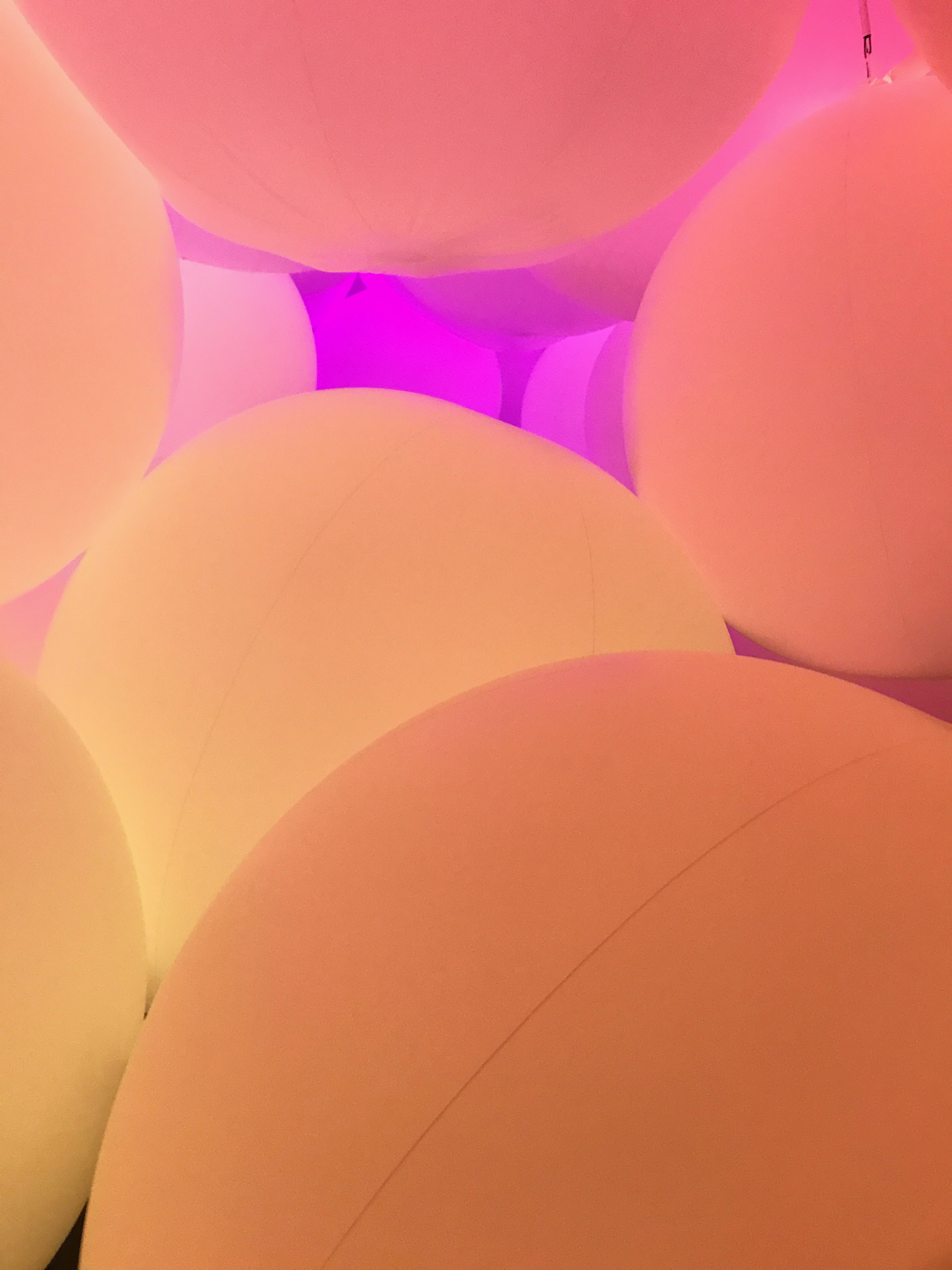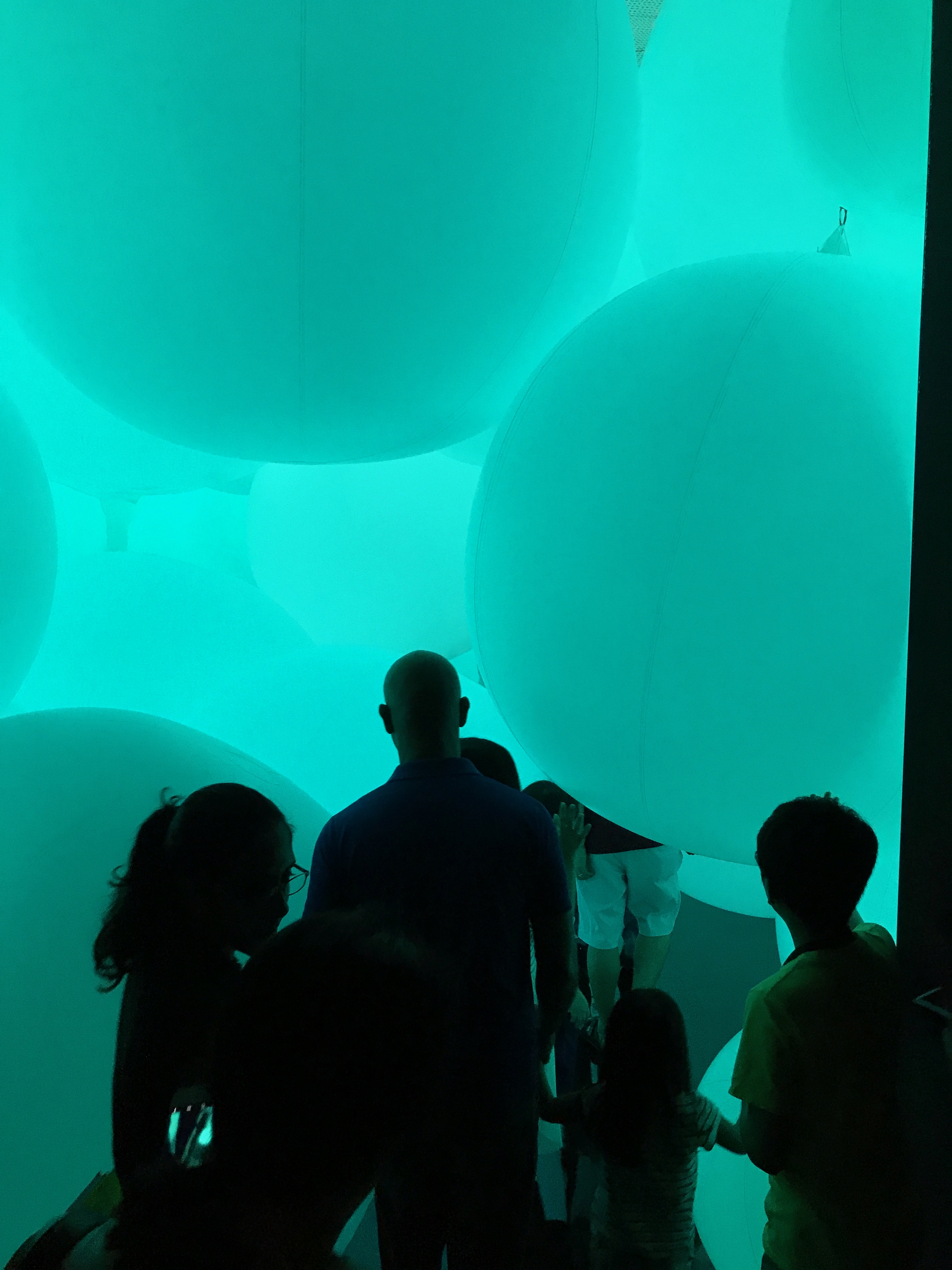 I) From Rochor To Kallang
The Artist: Vincent Leow
Rochor Centre, one of Singapore's first public housing estates, is due to be demolished. A majority of the estate's residents have been relocated and now live in Kallang.
Vincent Leow created this work in response to ideas of moving, migration and relocation.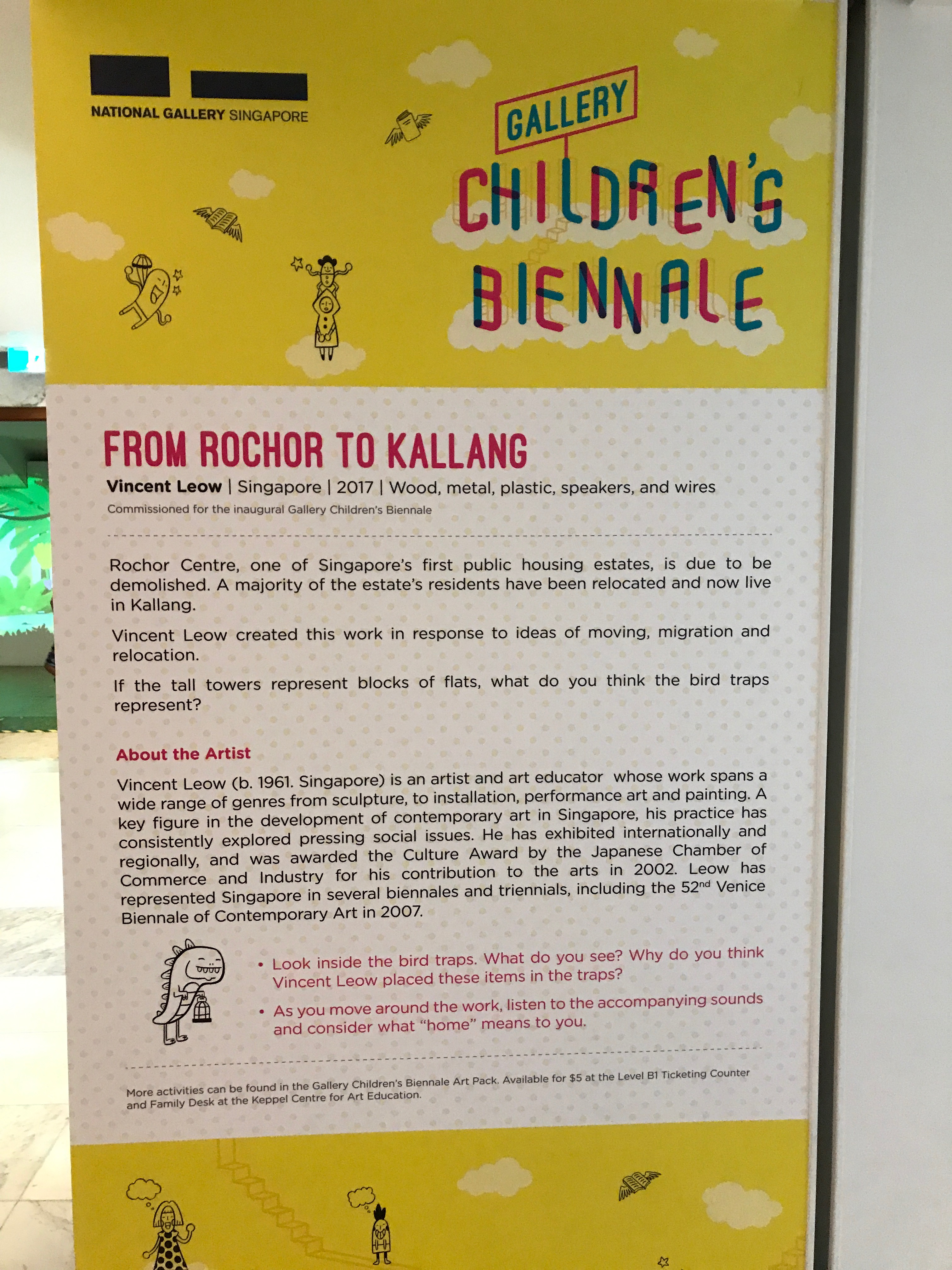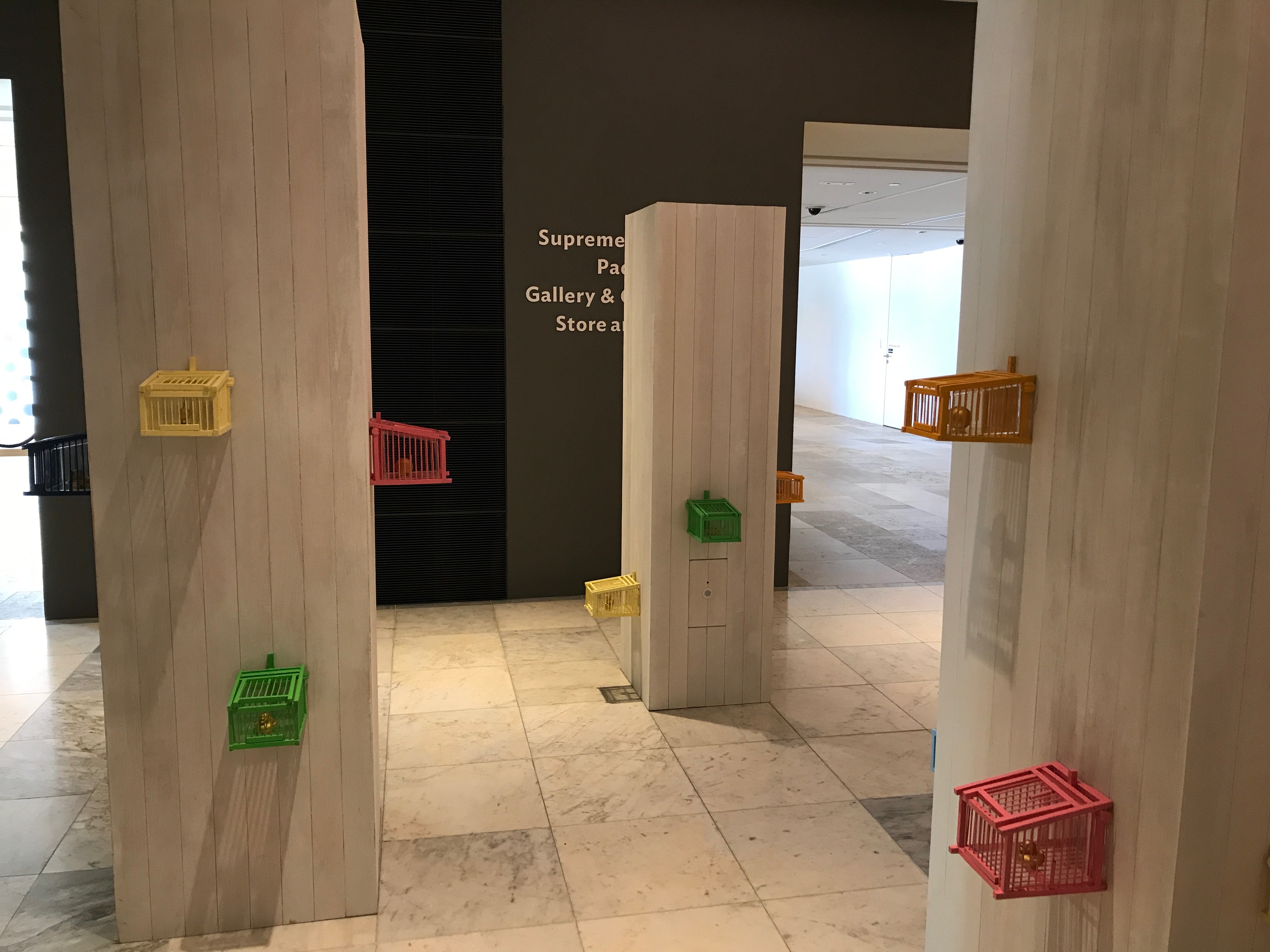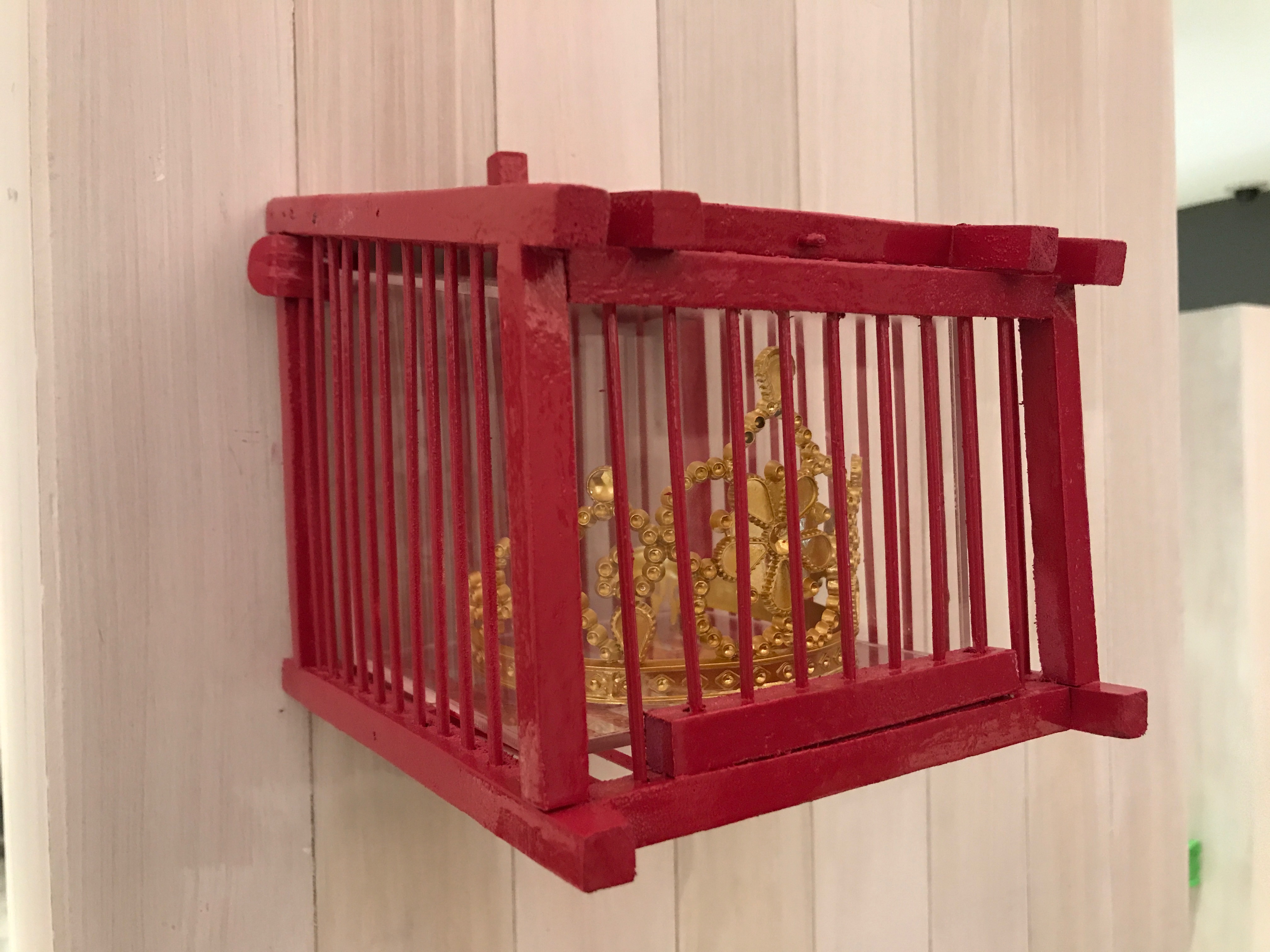 Feeling excited, its now time to pack all thinking hats and head down to view these artworks!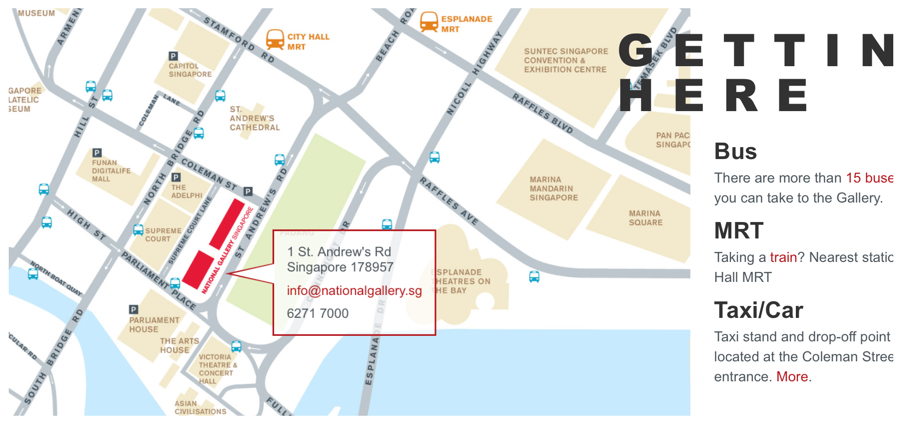 Read other related posts:
No related posts at the moment.
Follow us on:



Share this article on: