Summon Auntie – this is one very useful apps for those who drive and park in public places. Once the parking location is registered through this app, one can readily receive alerts from nearby users of the same app when the carpark warden are spotted.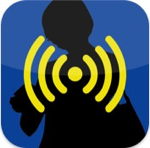 This iPhone app is pretty straightforward to use.
'Park' – to register your current parking location
'Alert' – Transmit your current location when you happen to see a carpark warden nearby
'Kena' – Share your unfortunate instance when you recieved a parking fine for violating the parking rules.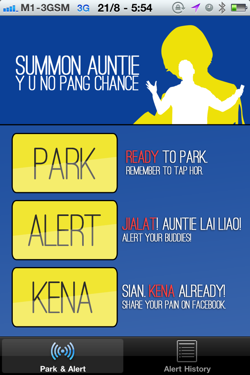 I have tried the app for a week and I must say it is pretty helpful. This is one sample of the alert which I received. This should give sufficient lead time to run back to your car and extend your parking coupons to avoid recieving any foreseeable carpark summon/fine.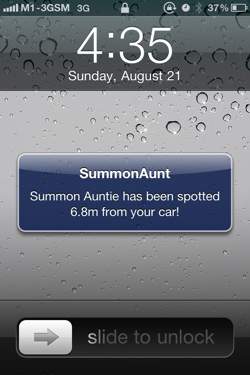 Taking a closer look at the alert history, it is observed that there are significant number of users for this app which is important for any similar app which relies on user generated content to be useful and relevant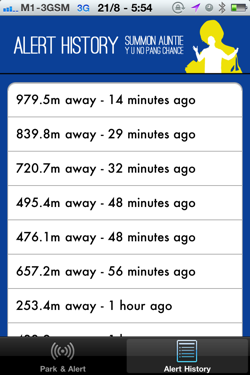 Written by Alan Soon
Read other related posts:
No related posts at the moment.
Follow us on:



Share this article on: