Weather in Singapore is extremely hot in recent days. It does not help further when my 8 years old refrigerator broke down. This forced me to search frantically for a new refrigerator replacement. My major requirements for my new fridge are:

a) Eco, Energy saving
b) Space saving ( I have only a max 70x70x180 space to insert into)
c) Cost effective
d) Multi doors to access compartments without opening the whole section
f) Presentable (to match my wine cellar)
First, lets take a look at the new inverter technology vs traditional compressor technology for any refrigerator: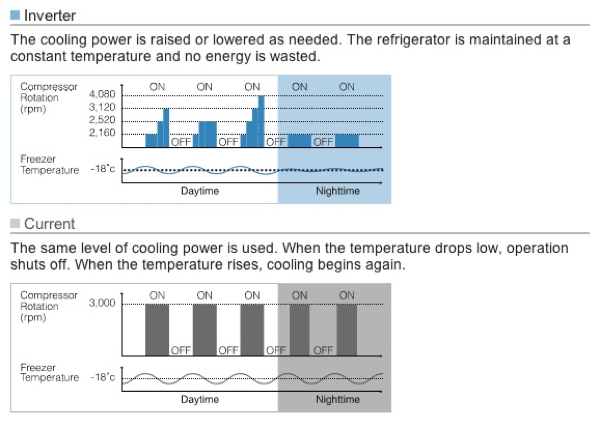 After sourcing around various reliable brands (Samsung, Sharp, Fisher & Paykel, Mitsubishi, National) which have long history of manufacturing reliable fridges, Hitachi is the only one which provides multi door inverter refrigerator which is compact enough to fit into my required space in the kitchen. Yet, multi door fridges does not come cheap due to chip processing within the fridge to optimise temperature & inverter cooling. Plus, the back of the fridge is fully concealed.
Quick specifications of Hitachi R-SF42YMS:
Made in Japan
6-Door Inverter Refrigerator
Net Capacity 397 Litres
Quick Freezing & Cooling
Well Organised 3-tiered Cases Freezer Compartment
Automatic Ice Maker
Nano Titanium
Door-Opening Alarm
W600 x H1,798 x D659mm
For a small family with basic cooking & storage requirements, this Hitachi R-SF42YMS would be ideal.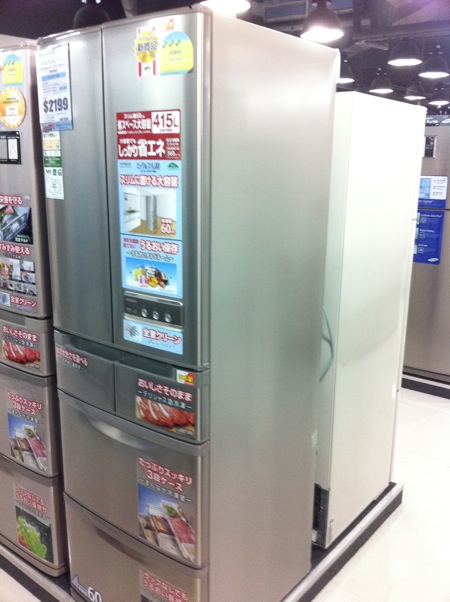 Hitachi fridges comes in few similar models – Hitachi R-SF42YMS, Hitachi R-SF55YMS and Hitachi R-Y6000S. The differences can be summarised in this table: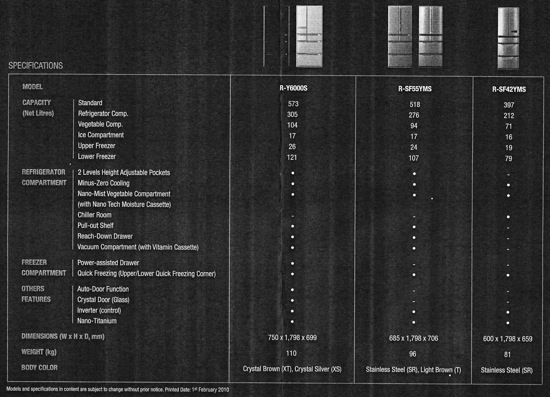 A visual comparison between Hitachi R-SF42YMS and Hitachi R-SF55YMS:
i) Hitachi R-SF55YMS (first) has the top adjustable pocket and the air sealed compartment (good for durians etc)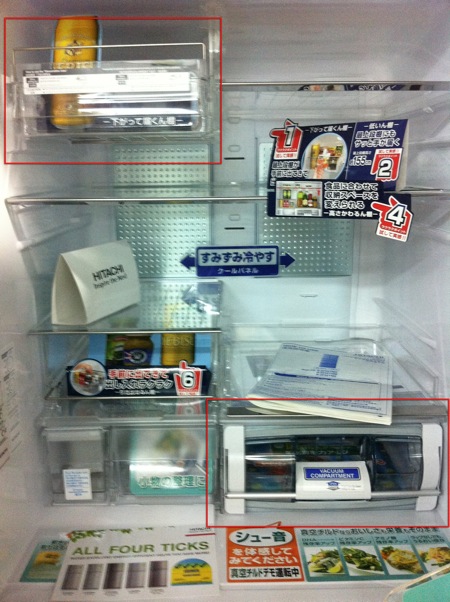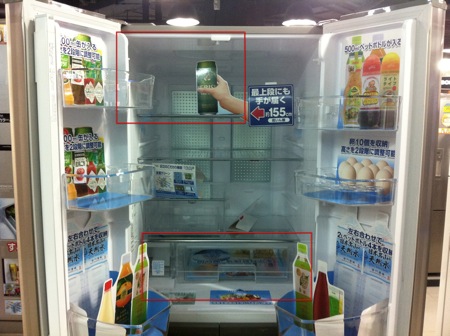 ii) Hitachi R-SF55YMS and Hitachi R-SF42YMS have the same 2nd tier compartments – ice maker & for frozen foods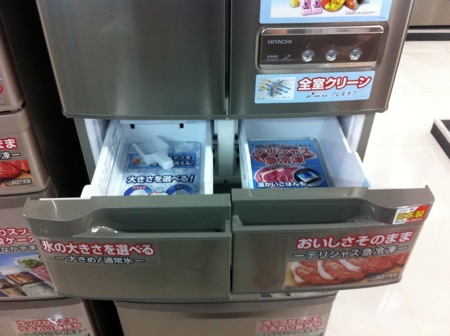 iii) Hitachi R-SF55YMS (first) and Hitachi R-SF42YMS have the same bottom freezer compartment.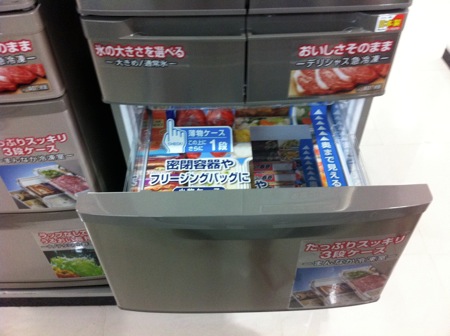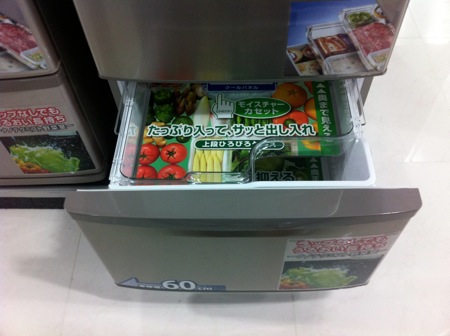 In conclusion, for budget & size constrains, you can opt for the Hitachi R-SF42YMS. Else, you can head for Hitachi R-Y6000S which can give you a huge storage space with powered door mechanisms. Feels great in a high tech house.
Read other related posts:
No related posts at the moment.
Follow us on:



Share this article on: