Withings, the consumer electronics company owned by Nokia, has unveiled its new Body Cardio internet connected scale. I have been using Withings Smart Body Analyzer (WS-50) for years and have been very satisfied on how an electronic scale has accompanied my journey towards total wellness. But how does this new Withings Body Cardio (WBS04) stacks up?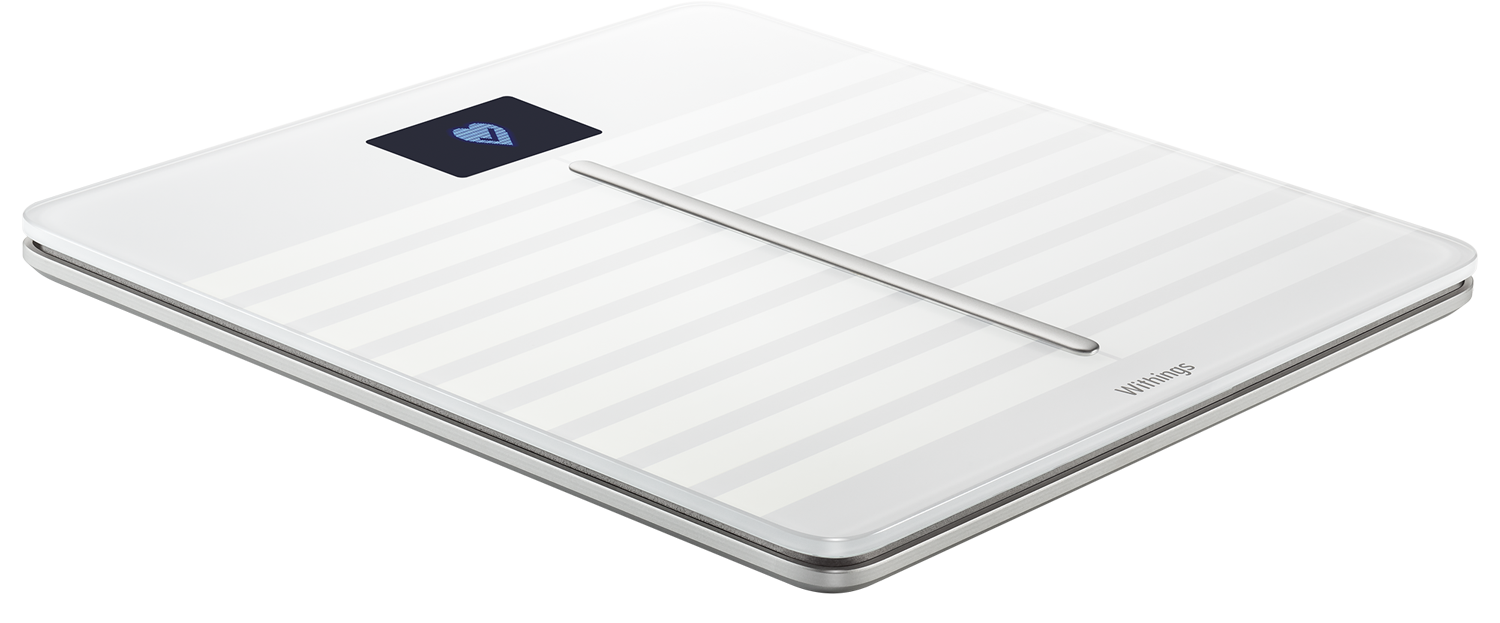 Withings has made some of the best smart bathroom scales on the market, and this new Body Cardio does come with a few extra special features:
– supports Pulse Wave Velocity
– bone, water and muscle mass, weather
This is on top of the standard measurements (weight, fat, heart rate) taken by any typical weighing scale.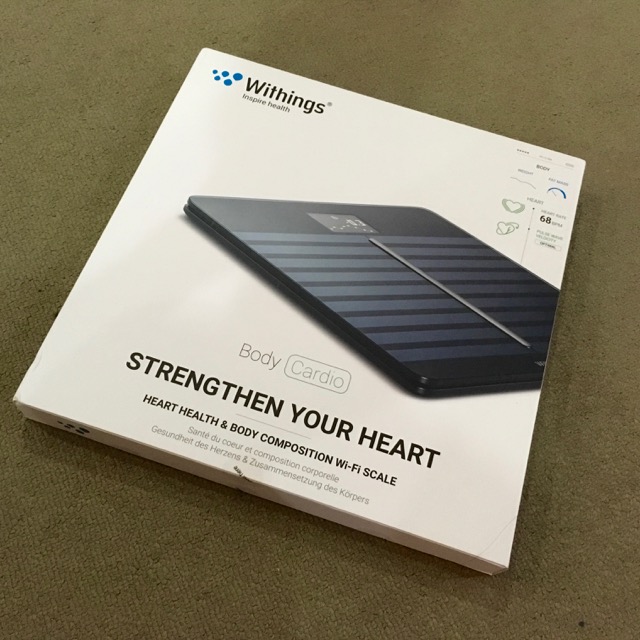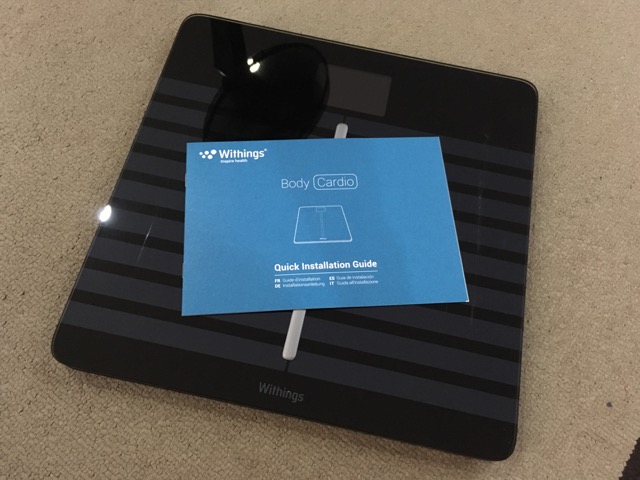 The Body Cardio represents the first consumer scale that uses Pulse Wave Velocity (PWV). PWV measures the speed that vibrations from your heartbeat travel along your arteries and provides an indicator of the stiffness of arteries and of cardiac health. Thus, it can detect arterial stiffness caused by problems like high blood pressure and high cholesterol, and has a strong correlation with stroke, heart attack, and other cardiac events.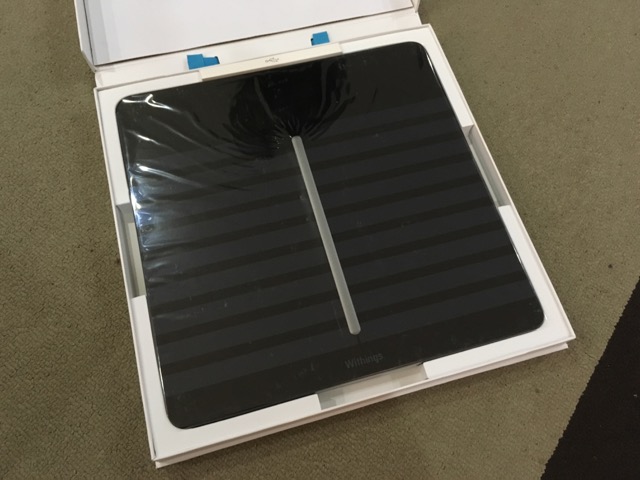 Square in shape (12.8 by 12.8 inches) and with a low profile (0.7 inches high), the scale has an aluminium base and feels very sturdy. A small screen at the top cycles through your measurements when you take a reading.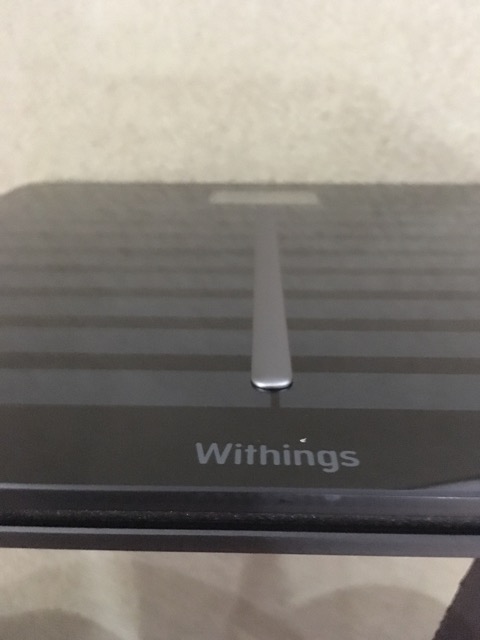 According to Withings, Body Cardio can provide accurate results and stability on any types of surface – be it wooden floor, tile or even on carpet.
The tempered glass top, comes in either black or white, each with a silver bar running down the middle. Light stripes on the scale show where to place your feet to get a Pure Wave Velocity reading. One is expected align the heels with the second line from the bottom.
Sadly, the Body Cardio runs on a rechargeable lithium ion battery instead of a handful of AA or AAAs. It is quite inconvenient to move the scale to get a recharge on a desk, assuming it is clutter-free in the onset. The consolation – a typical full charge will last for 12 months.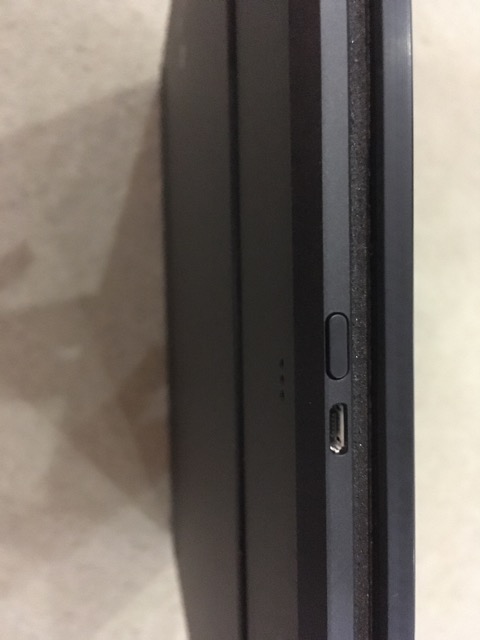 Tracking of the vital measurements is done through the standard Withings Health Mate app. The initial pairing of the Body Cardio to the app is straightforward through the simple instructions within the same app.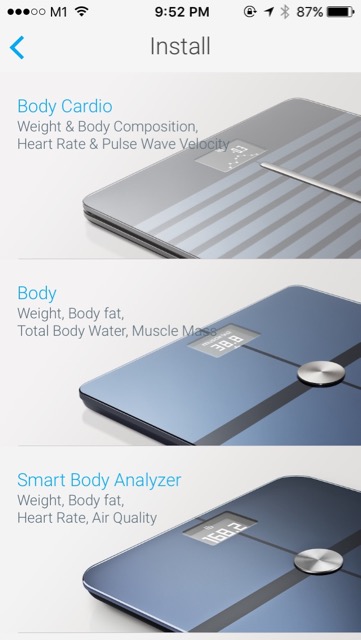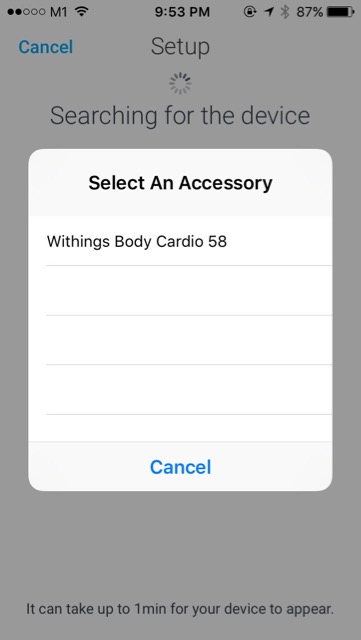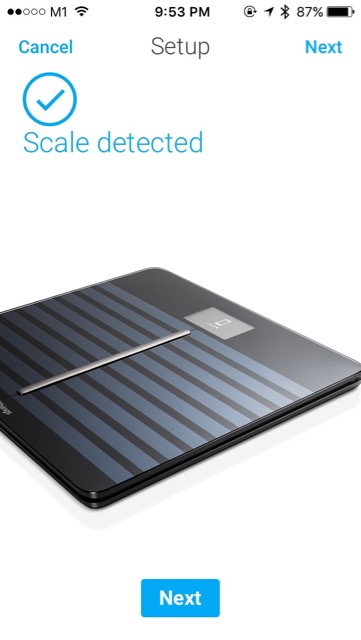 This scale can work with up to 8 users, each of them recognized automatically by their weight and other measurements. Each user is connected to their own Health Mate profile automatically.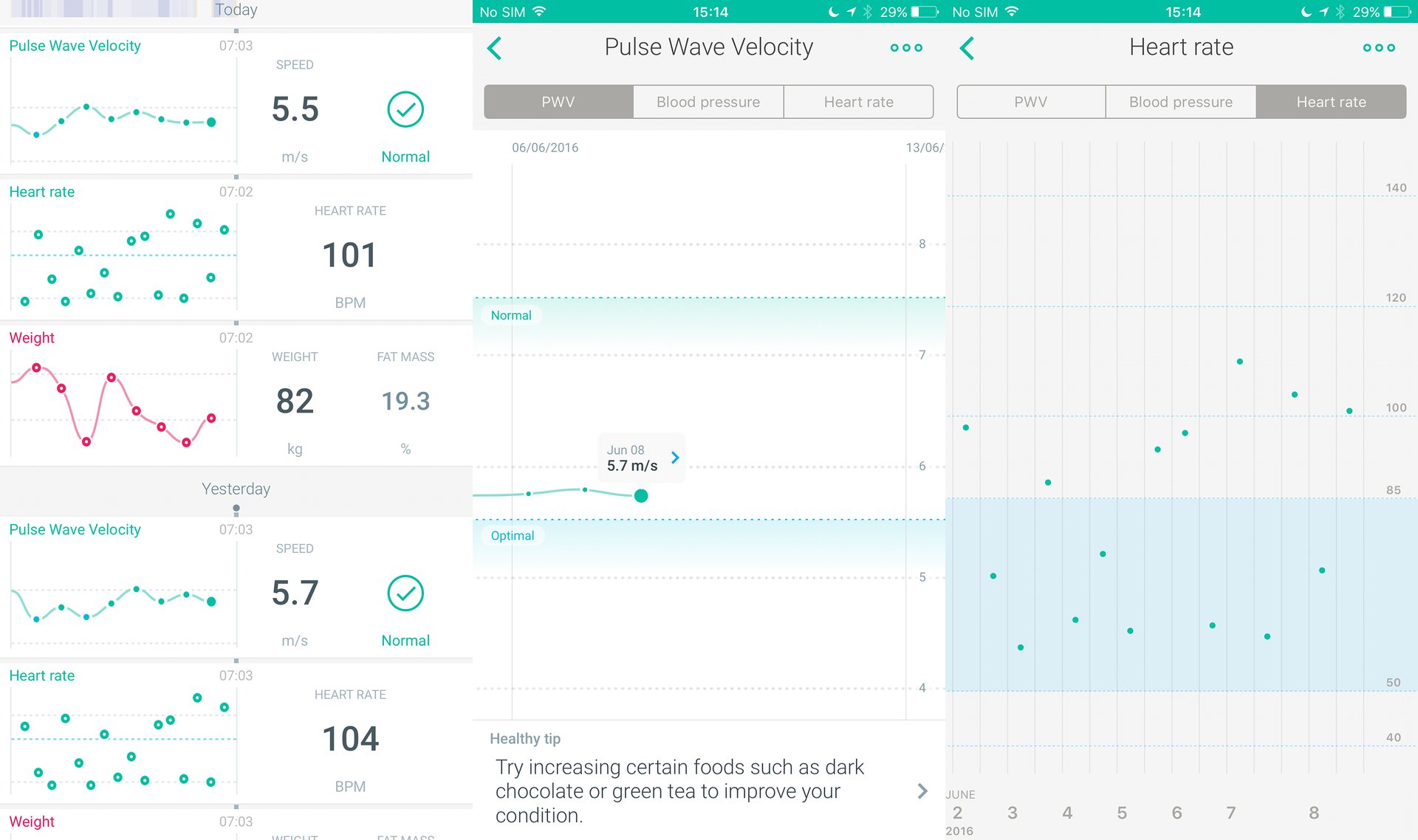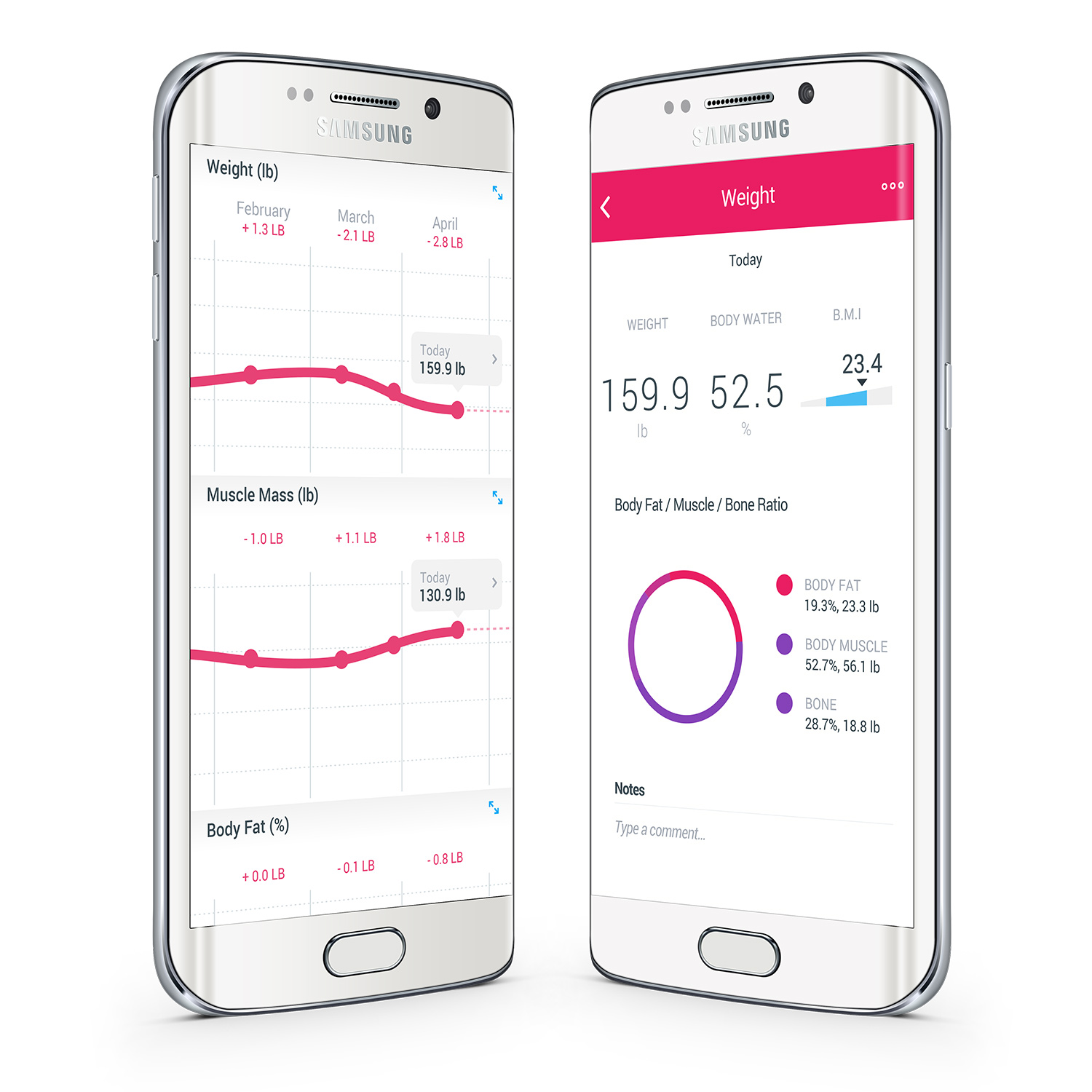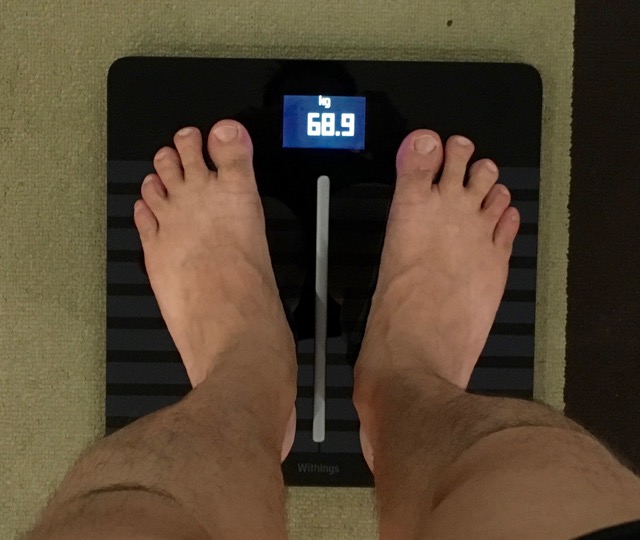 It is noted that water mass tends to fluctuate with the weather. It is highly recommended to note these points to obtain a more accurate reading:
Abstain from eating and drinking within 4 hours of the test
Avoid exercising within 12 hours of the test
Void (urinate) completely prior to testing
Do not drink alcohol within 48 hours of the test
Avoid taking diuretics prior to testing unless instructed by your physician
The Withings Body Cardio scale is available direct from Withing's website and it is priced at USD 179.95.
PROS
a. Advanced measurements now made available at home (weight, water, fat, bone mass, heart rate, and arterial health. Shows weather forecast.)
b. Rechargeable battery & long lasting per full charge (12 months).
c. Sleek, good design.
d. Low profile.
e. Syncs via Wi-Fi automatically.
f. Support multiple user profiles (detected by weight ranges).
g. App works with multiple OS platforms (iOS, Android).
CONS
a. Cannot disable bioelectrical impedance measurement (not suitable for pregnant women).
b. PWV may not be easy to use for first timers.
c. Not easy to interpret some data for normal consumers (e.g. % bone mass – which level is ideal?).
d. More expensive vs other competitors' product.
[Comparisons (front view) – Left : Smart Body Analyser (WS50), Right : new Body Cardio (WBS40)]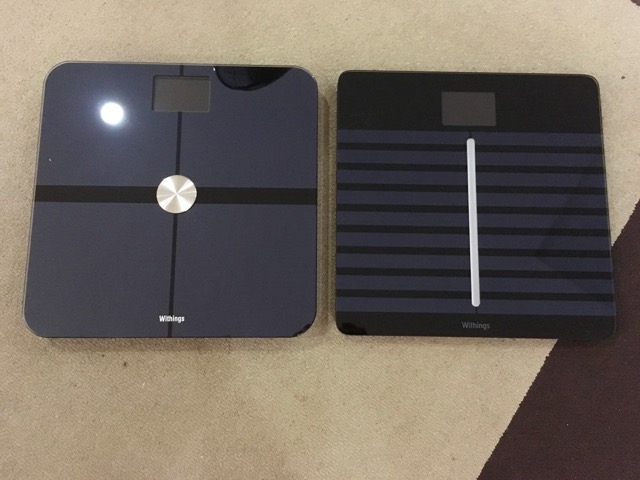 [Comparisons (bottom view) – Left : Smart Body Analyser (WS50), Right : new Body Cardio (WBS40)]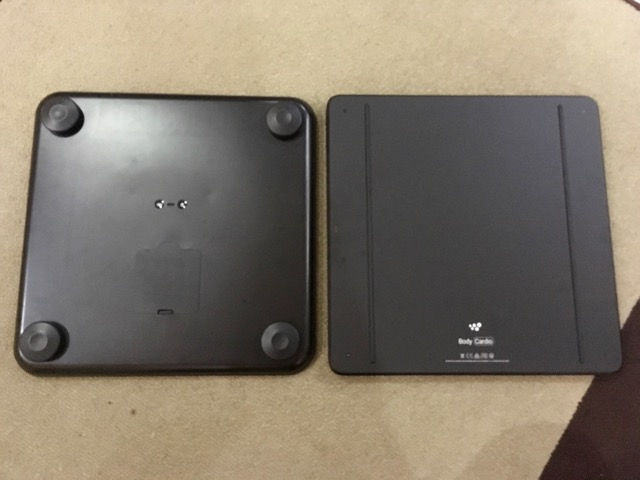 [Comparisons (thickness) – Left : Smart Body Analyser (WS50), Right : new Body Cardio (WBS40)]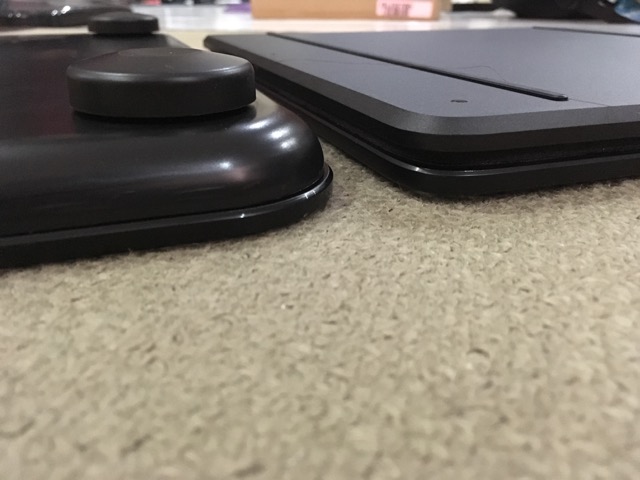 Read other related posts:
Follow us on:



Share this article on: