As an avid Starwars Lego collector, this is one model from Lego not to be missed out from any individual's prized collection. The Lego Star Wars Ultimate Collector Series (UCS) Millennium Falcon was unveiled during Force Friday 2017.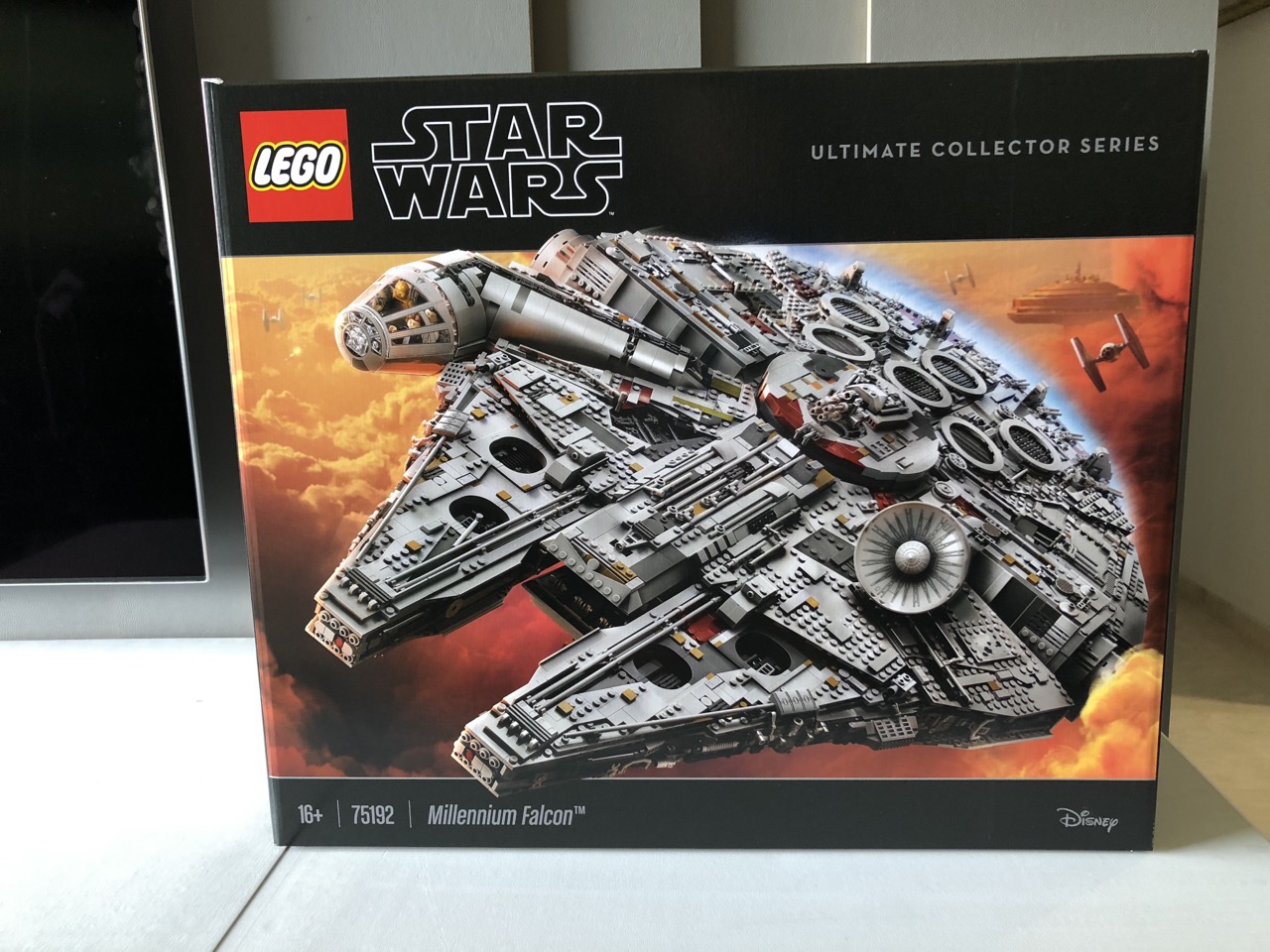 With 7,541 bricks, it boasts 1,190 more pieces than the previous biggest LEGO consumer set ever, the Taj Mahal, and 2,346 more pieces than the previous UCS Millennium Falcon which was released back in 2007. This behemoth measures 8″ high, 33″ long, and 22″ wide and weighs 29 pounds.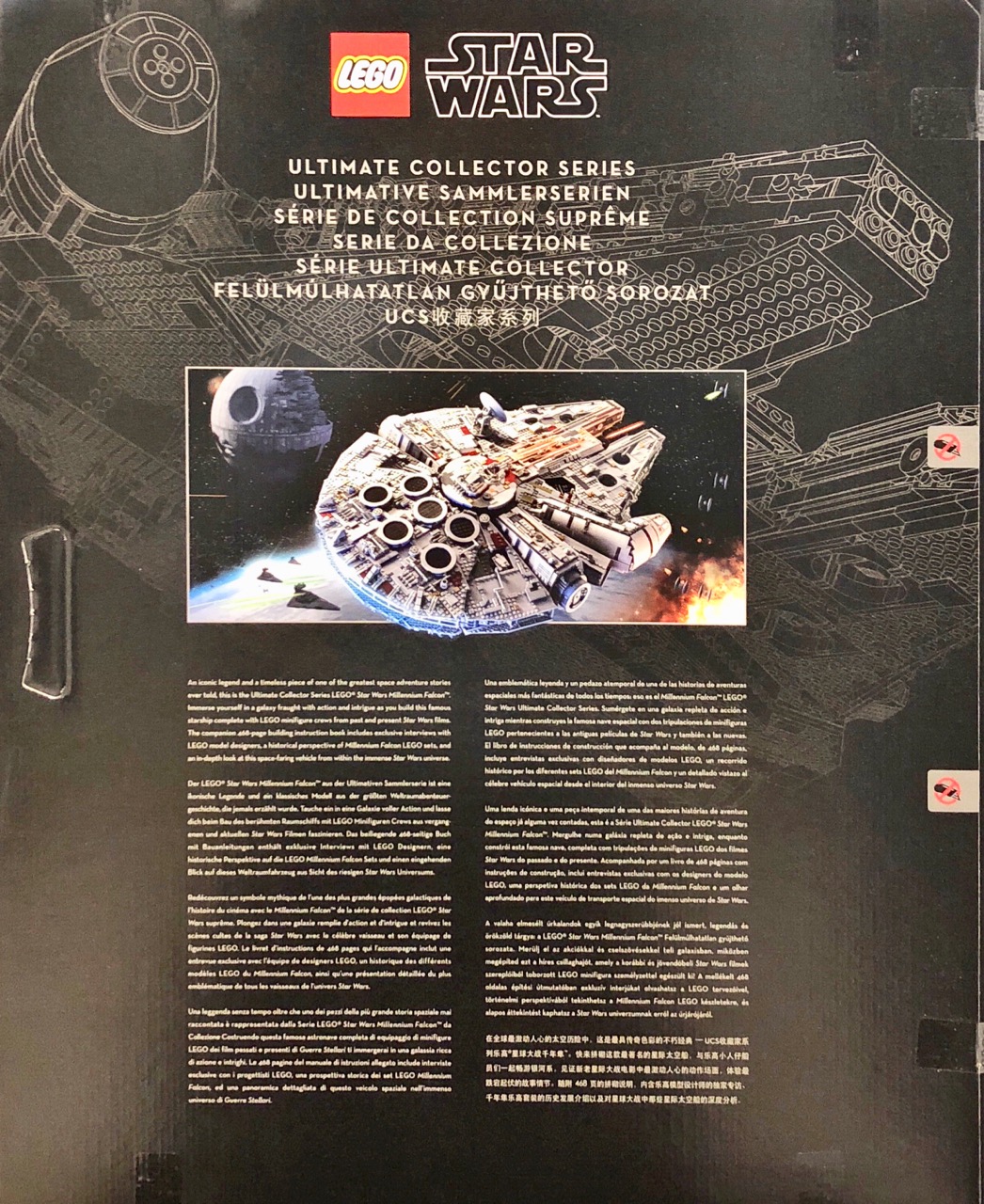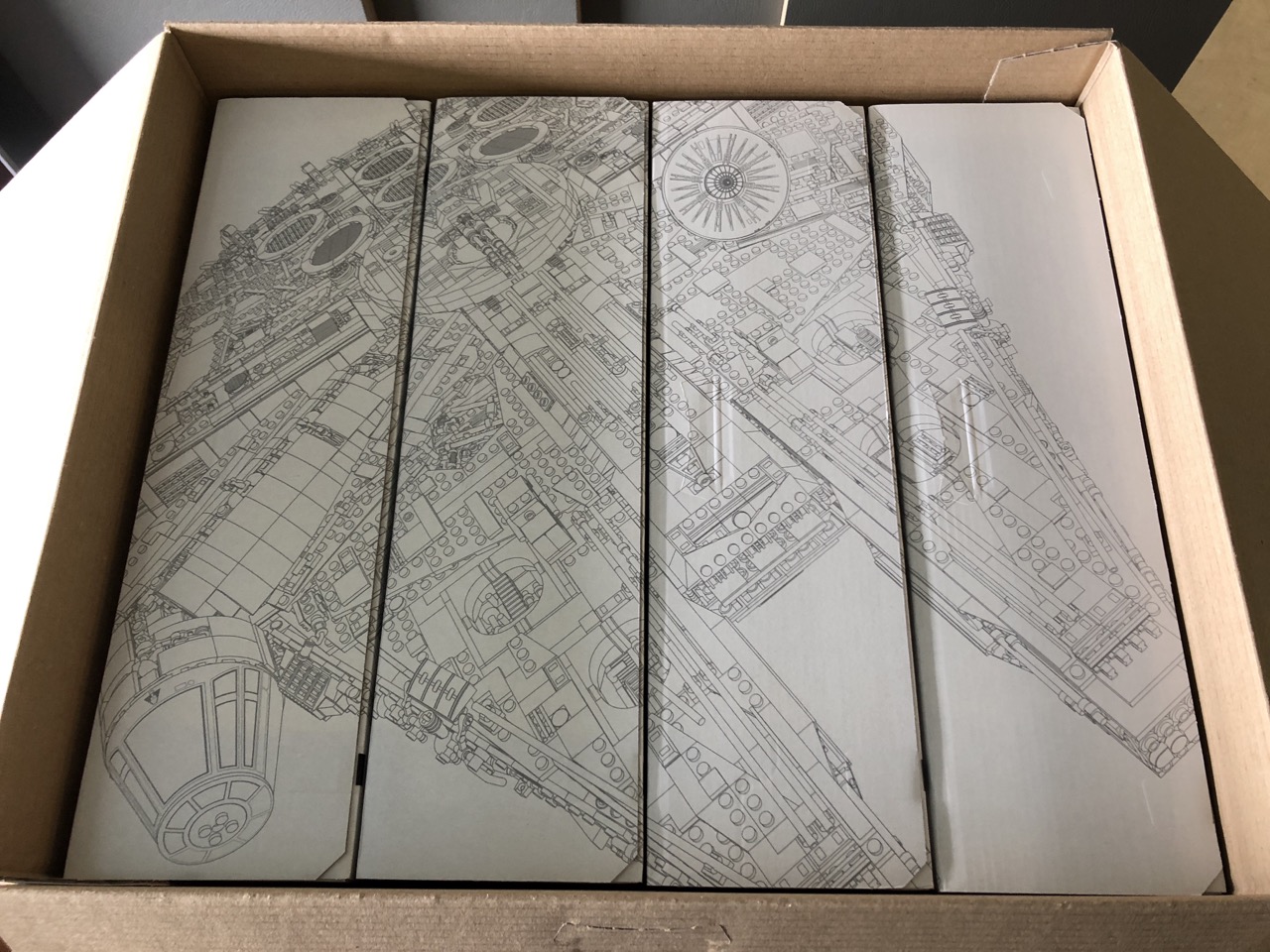 This monster includes intricate exterior detailing, upper and lower quad laser cannons, landing legs, lowering boarding ramp and a 4-minifigure cockpit with detachable canopy.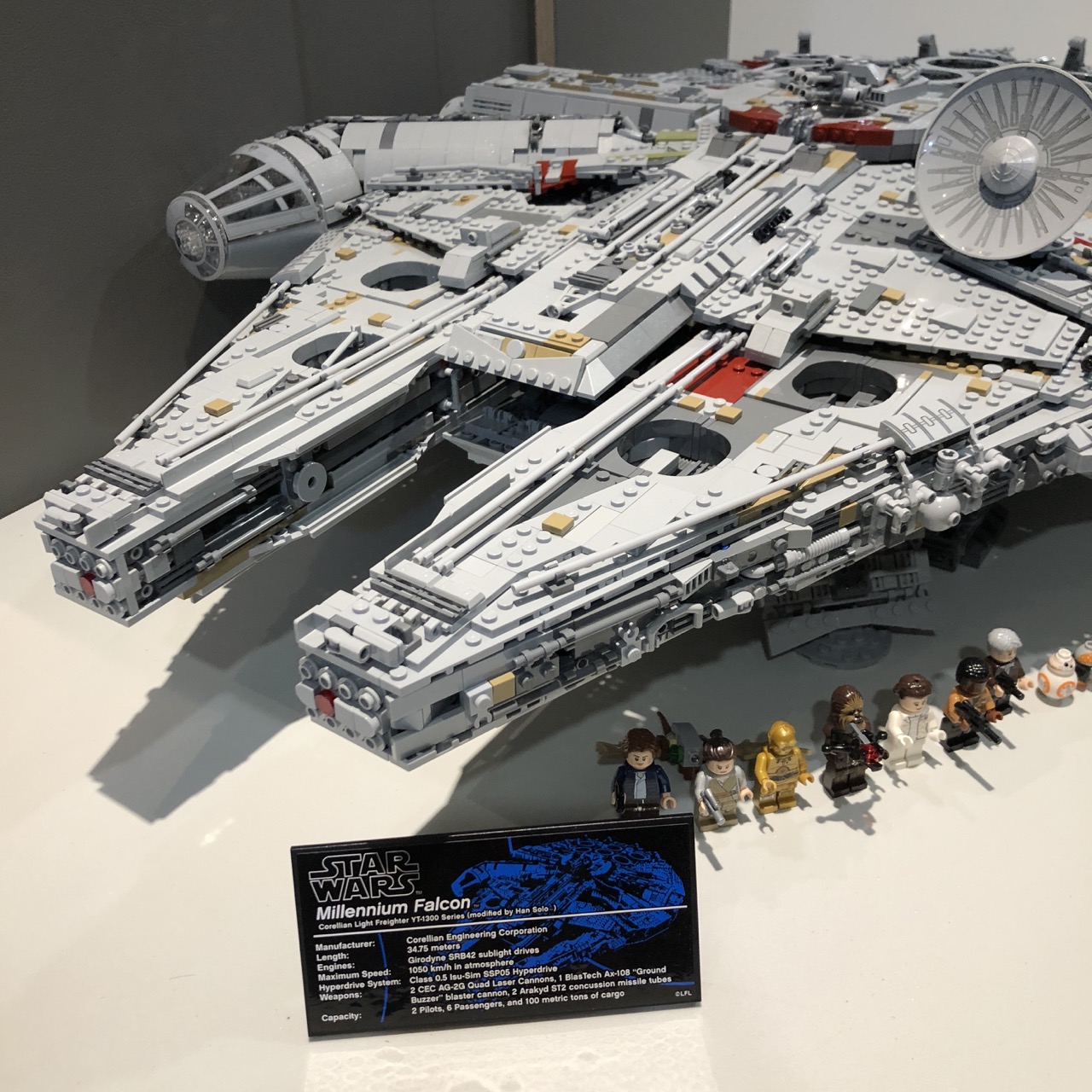 The individual hull plates can be removed to reveal the highly detailed main hold, rear compartment and gunnery station. This amazing model also features interchangeable sensor dishes and crew, so you decide whether to play out classic LEGO Star Wars adventures with Han, Leia, Chewbacca and C-3PO, or enter the world of Episode VII and VIII with older Han, Rey, Finn and BB-8.
The manual is thick and heavy coming in over 6 pounds and includes 466 pages and consists of a monumental 1,379 steps.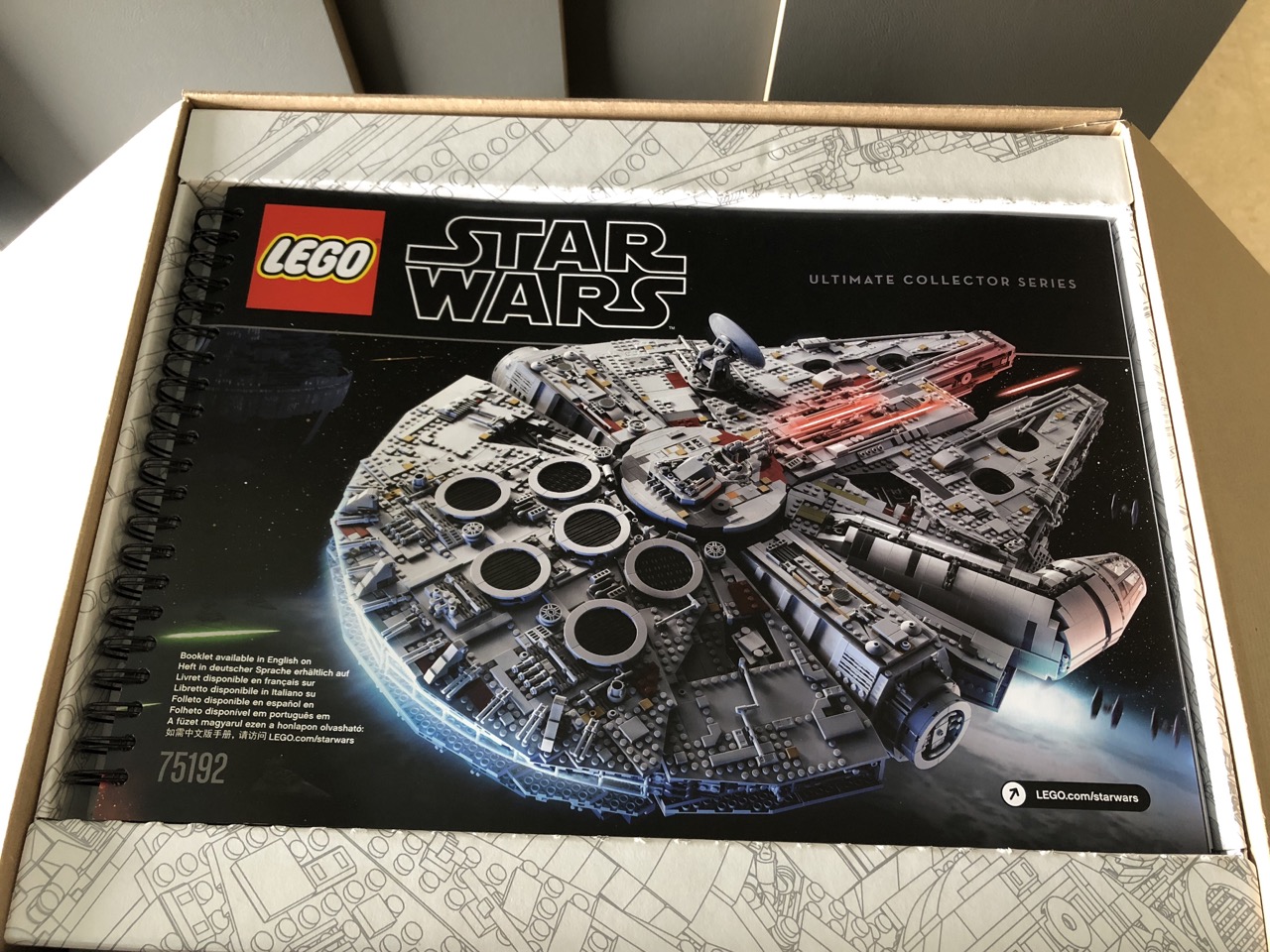 Underneath the manual are four boxes that separate the individual numbered bags. The numbered bags are randomly inserted into the boxes so you'll have to open them all up to find each numbered bag.
Assembling the UCS Millennium Falcon begins by piecing together the ship's interior Technic frame. 
For this, bags 1 through 6 include the necessary elements and come together to create what is a fairly barebones structure. With a model of its size, this is an absolutely necessary design choice that is more distinctive than other UCS sets where the frame and exterior blur together.
The remaining 11 bags finish up fleshing out the build's interior and also contains the Falcon's detailed exterior. For the most part, the UCS Millennium Falcon is made up of mainly light grey pieces, which shows through in the final model. This is by no means a bad thing, as it gives the Falcon quite a bit of realism compared to its big-screen counterpart. There are also tons of variable colored detailed elements that give the build the Ultimate Collector's Series title it holds.
All in all, the whole assembly took me a total of 40 hours across 3 weeks. The Falcon's exterior packs a level of detail that's pretty unparalleled amongst any kit released so far.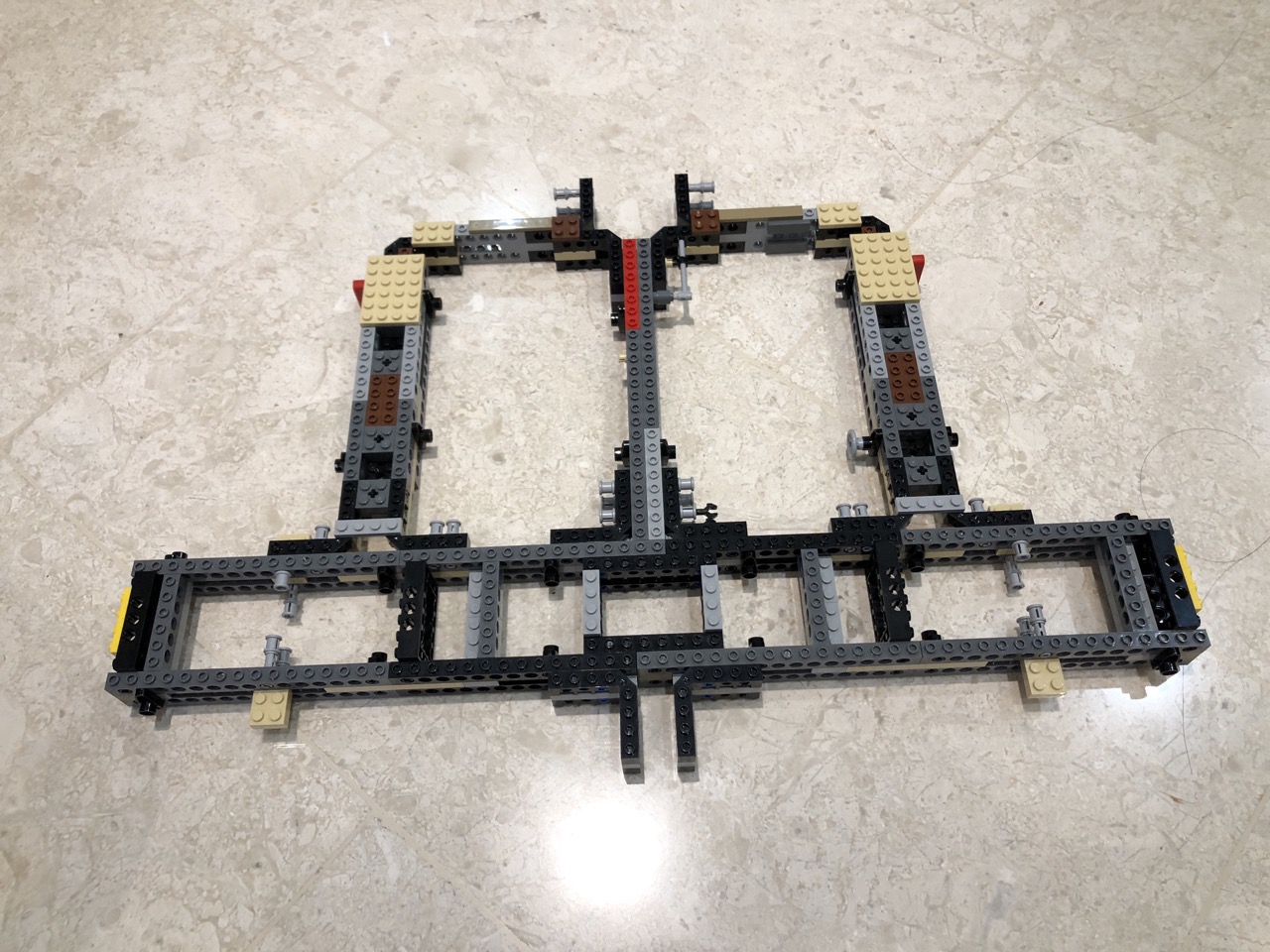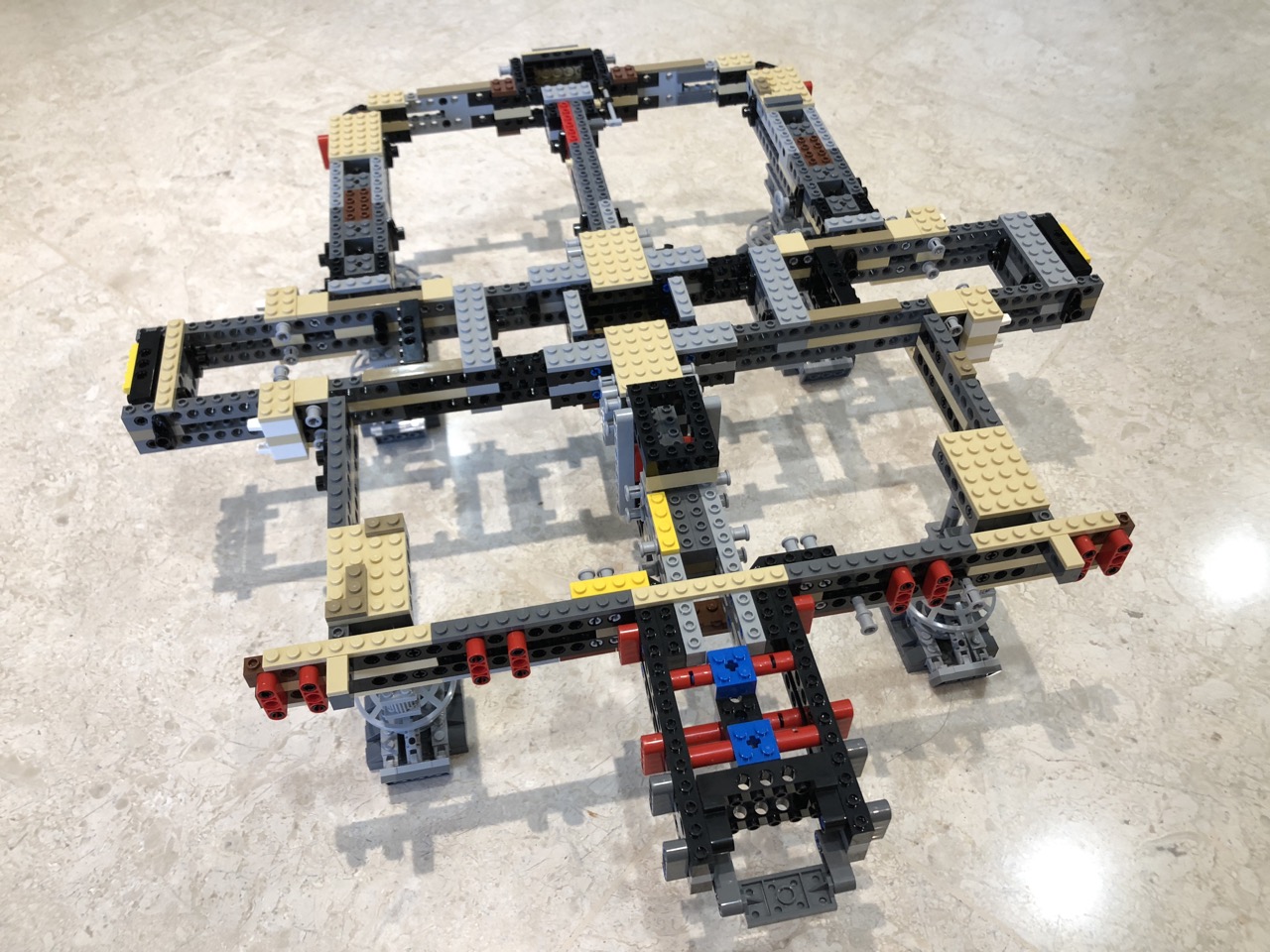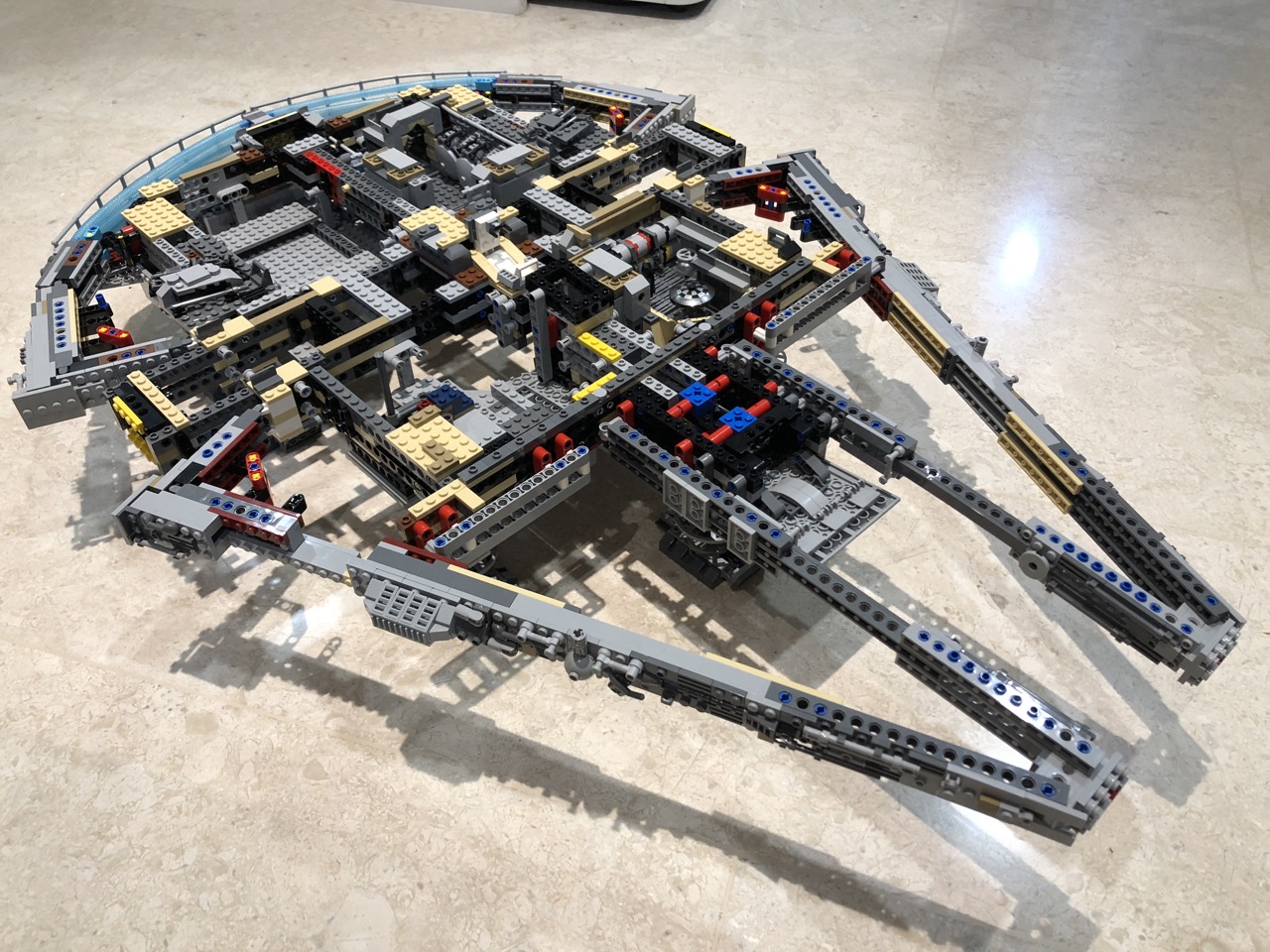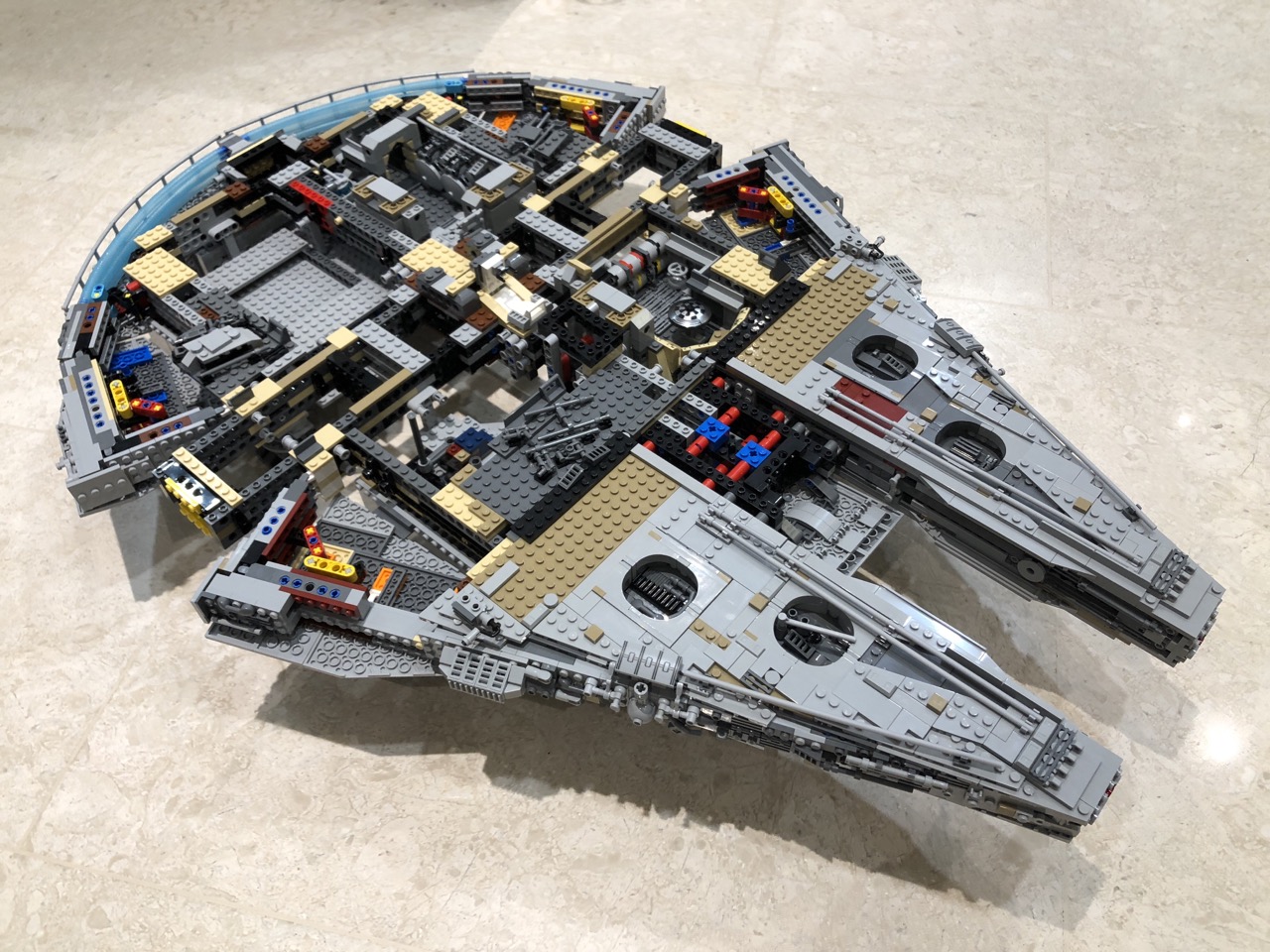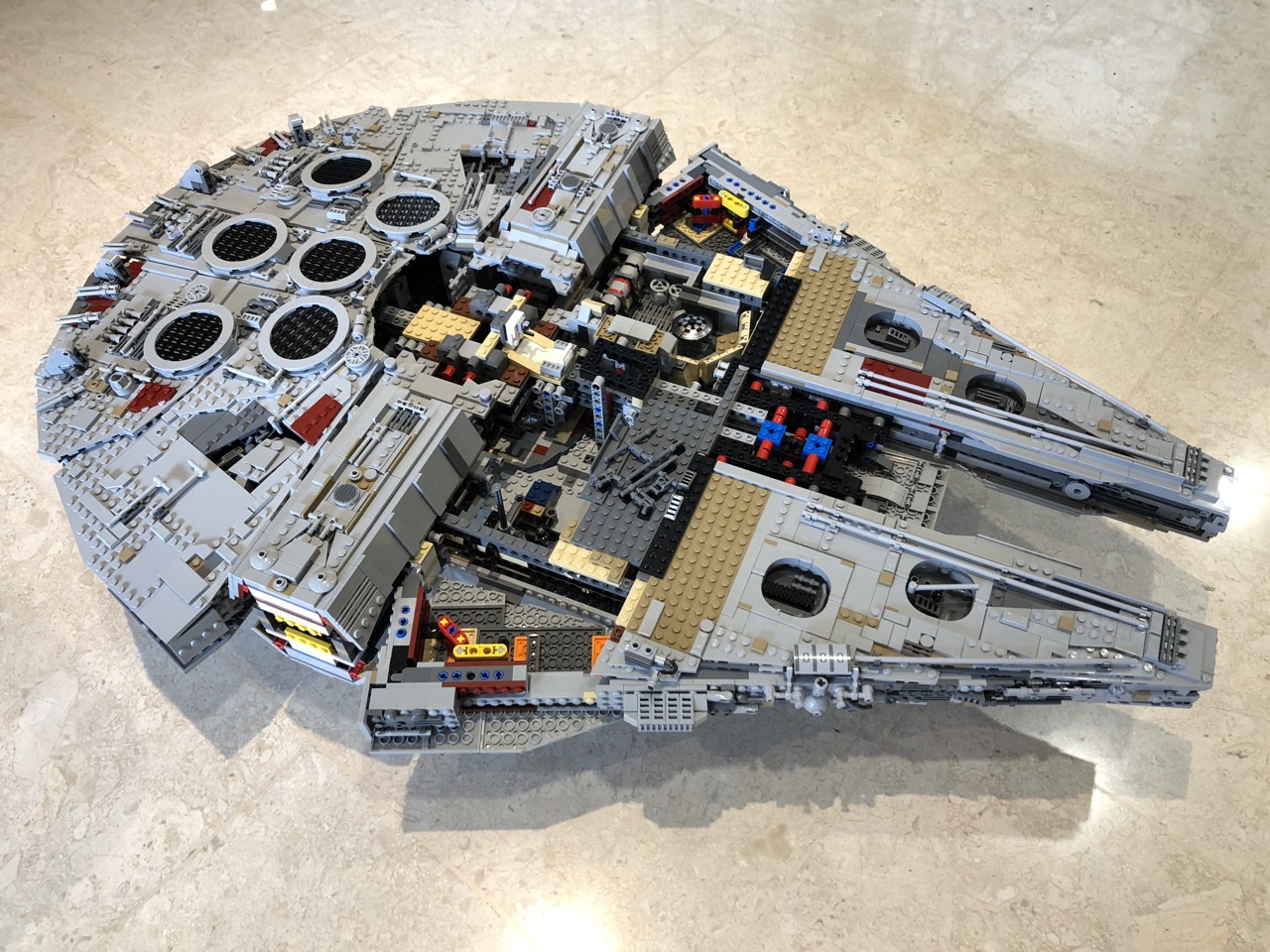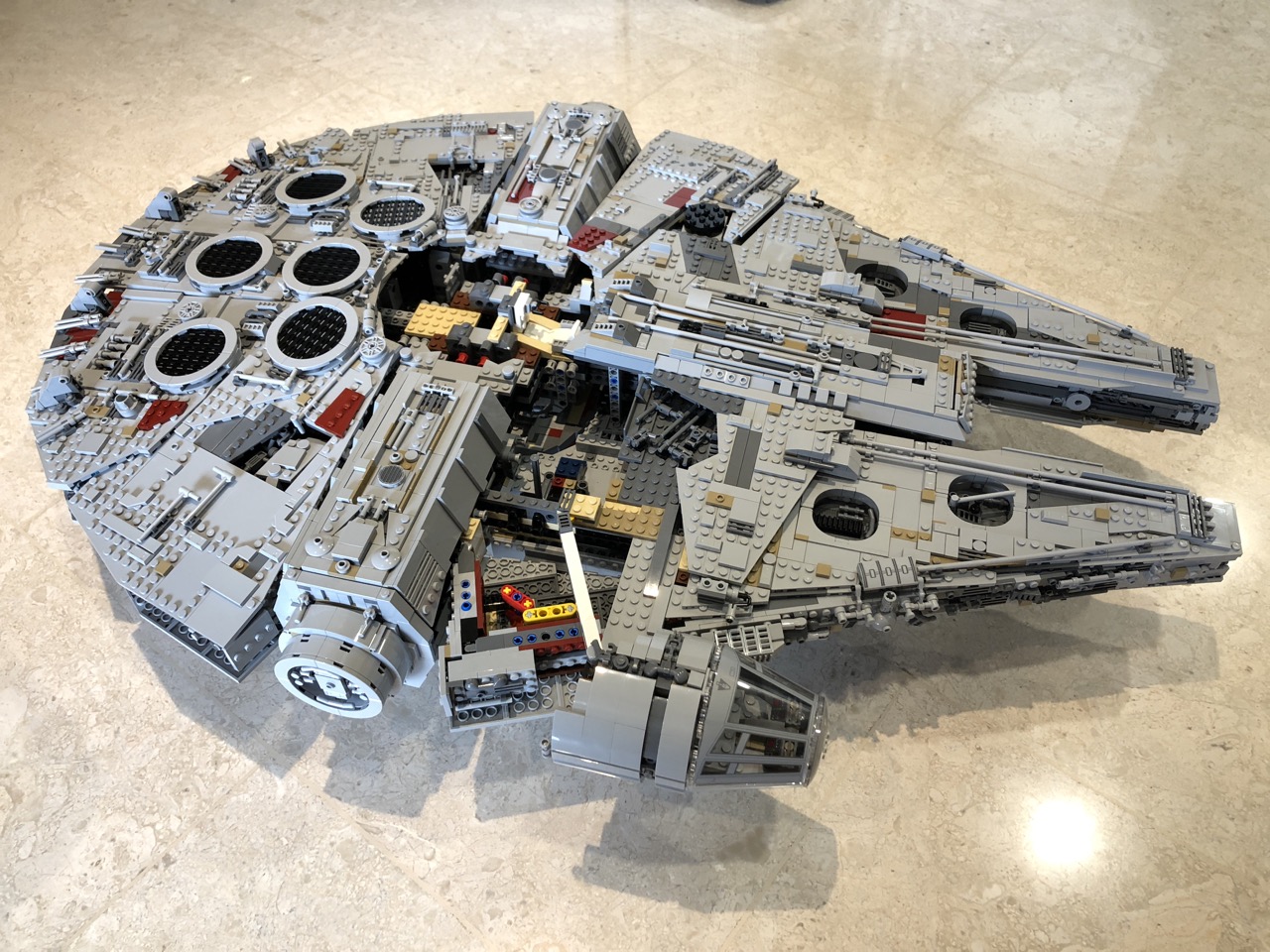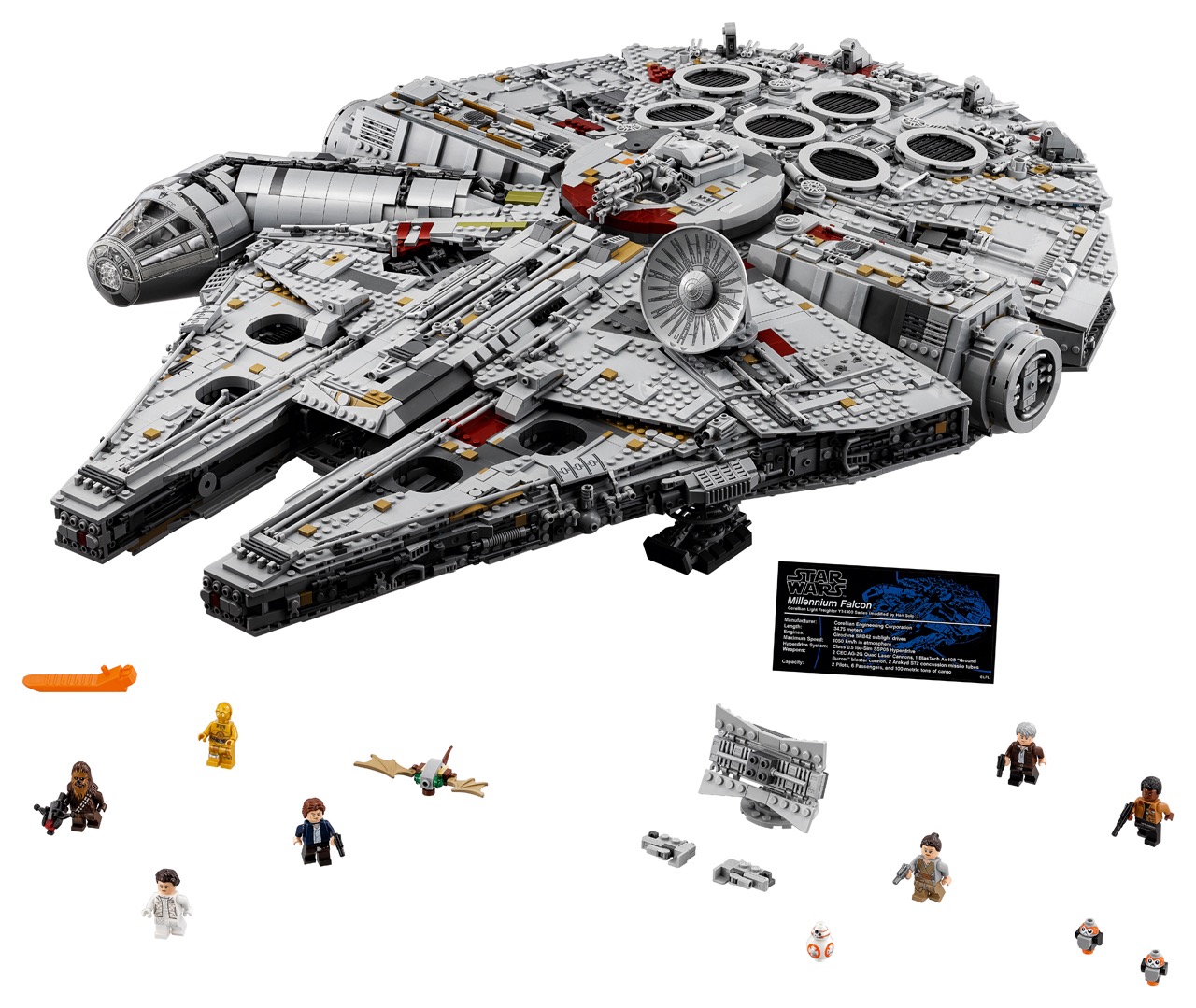 As a bonus, I have worked out a customized glass coffee table to integrate Lego bricks into home decoration. Now everyone can enjoy the UCS Millennium Falcon while having a cup of coffee or tea in living room.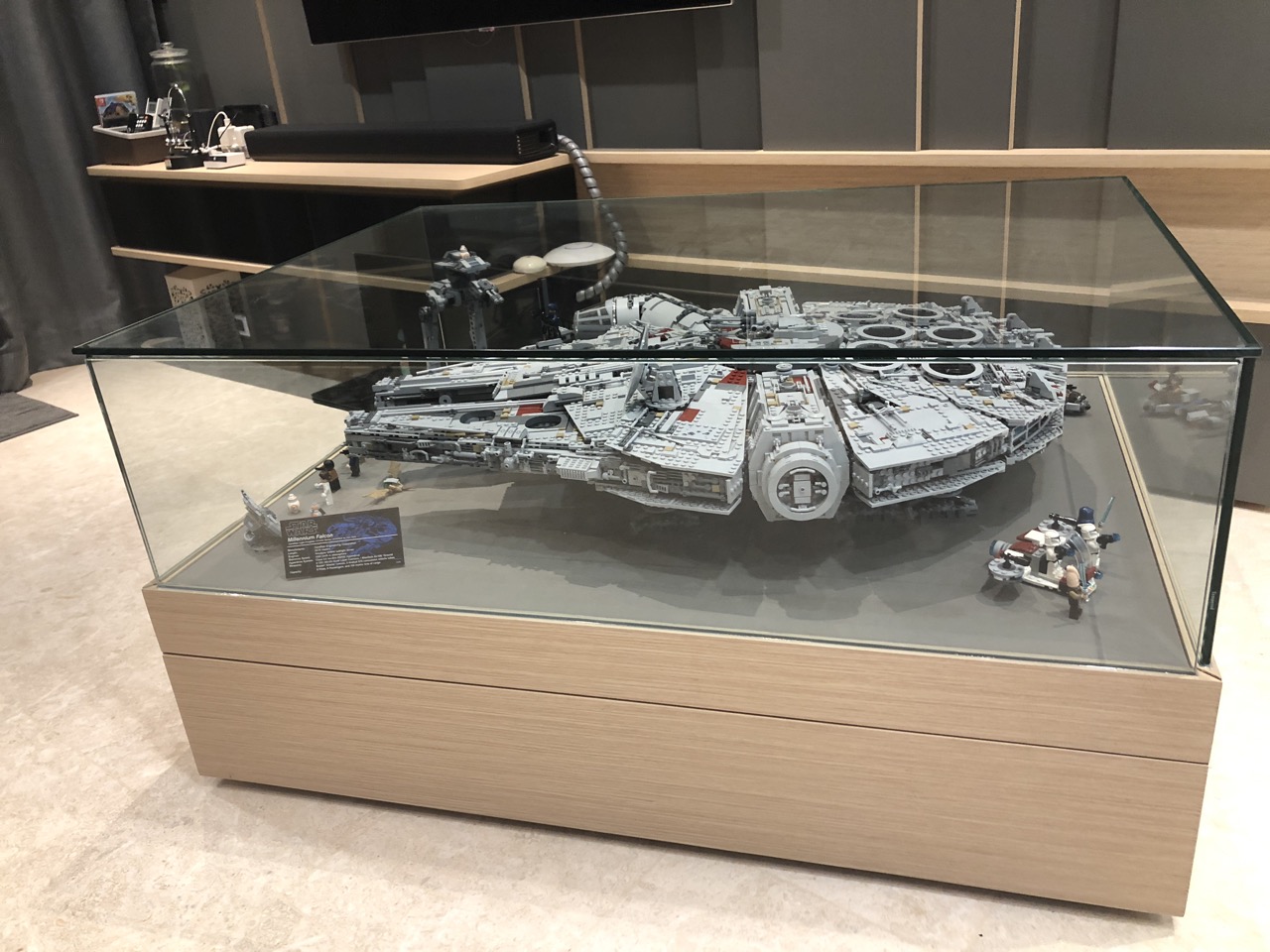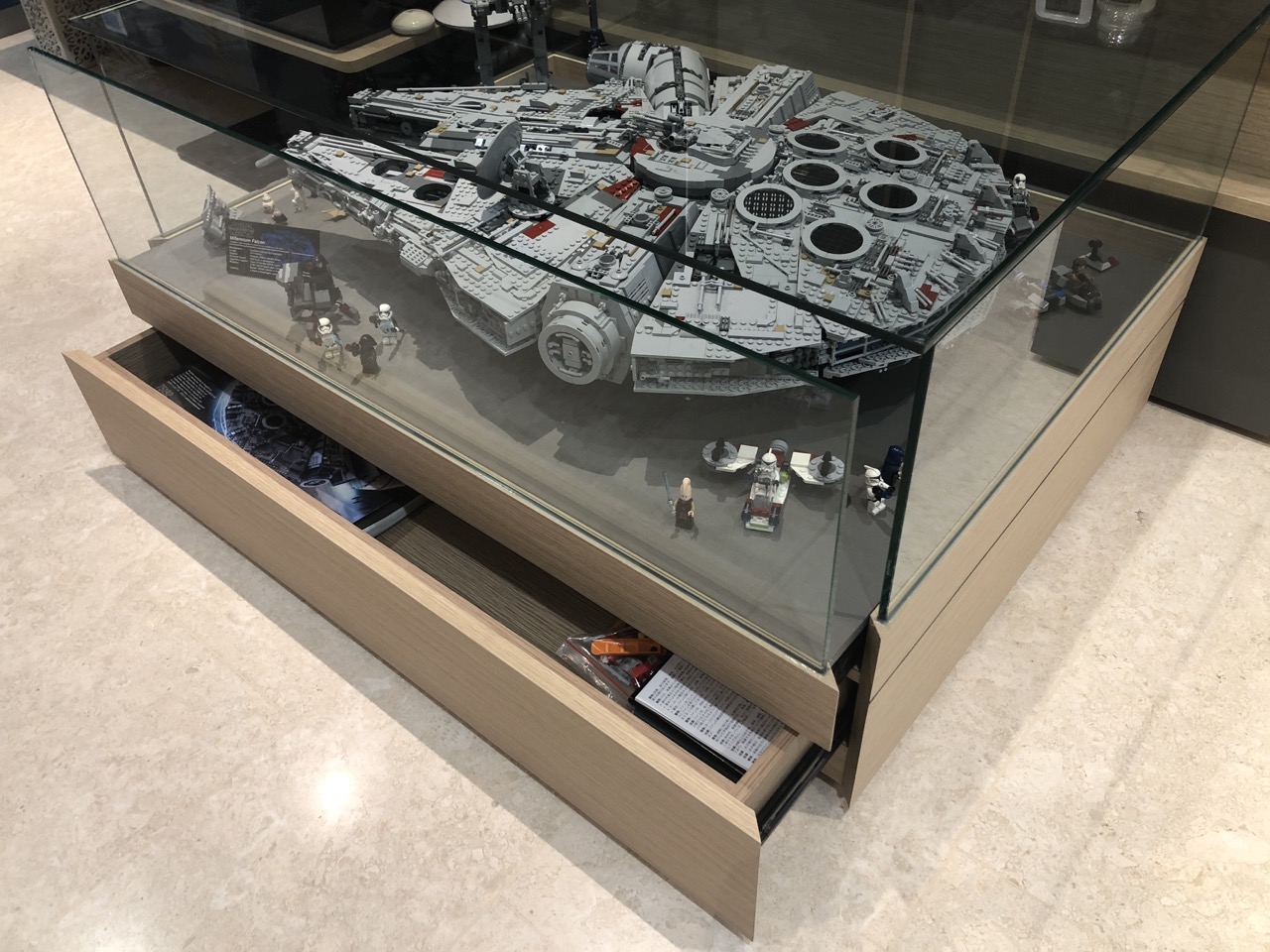 Read other related posts:
Follow us on:



Share this article on: