Kisetsu Co. is a wallet designing and selling company which recently launched their Aki Bifold Slim Wallet through popular crowdfunding site (Kickstarter). The project was successfully funded within 3 hours with more than 1.4K backers in total sum of AUD 130K. This speaks a great deal of good acceptance to their design & quality of their wallets.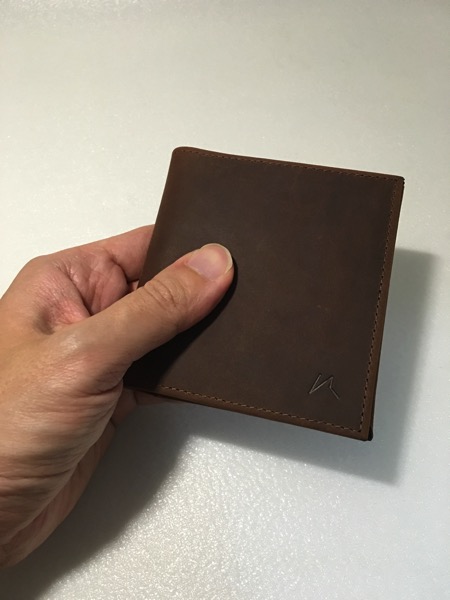 Aki, the minimalist bi-fold slim wallet if made of Full Grain Nappa Leather (Blue, Tan, Black) and Crazy Horse Leather (Brown), like Kisetsu Co.'s other designs. Aki, a one of its kind wallet which brings to life the much adored bi-fold, shall now be available alongside Kisetsu Co.'s other designs, including the Haru Wallet and the Natsu Wallet.
Managed to have my hands on the Aki Crazy Horse Leather Wallet and I must say they do have some cool features incorporated into a seemingly basic looking traditional wallet.
The wallet is packed into a minimalistic designed retail packaging. Unboxing the pack revealed the actual Aki Wallet well kept in a Kisetsu pouch and the accompanying pen with x1 refill.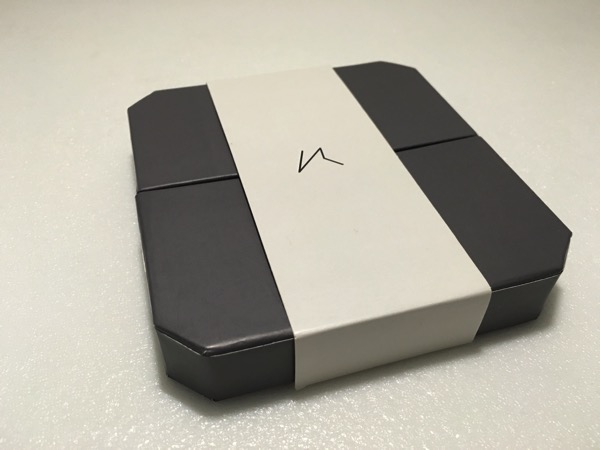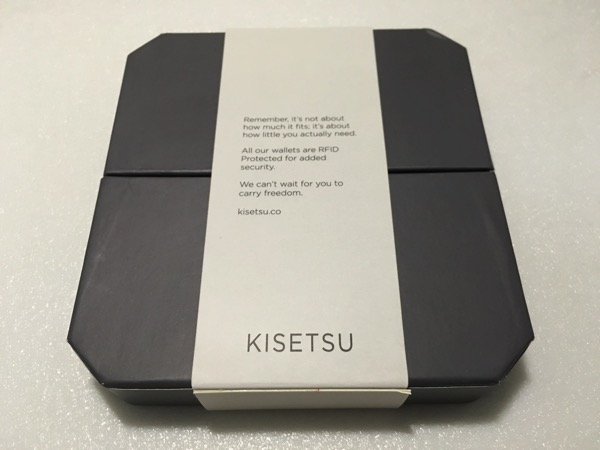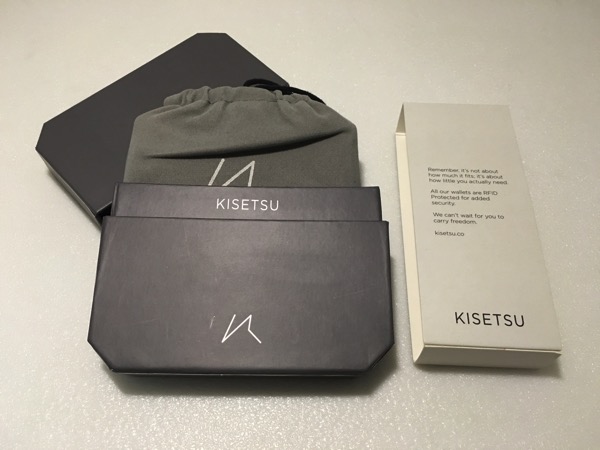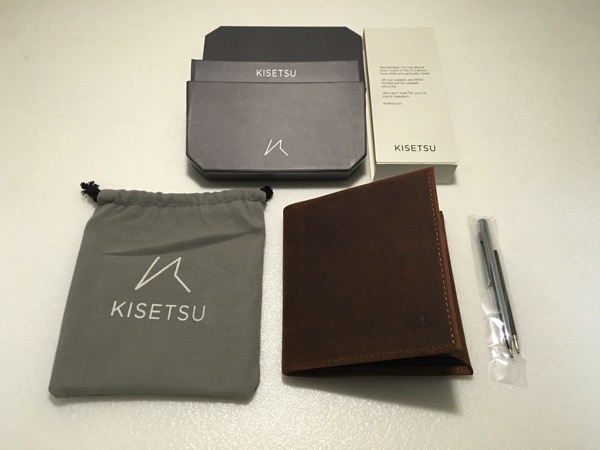 The AKI Blueprint guide is also included for first time user to have a good overall appreciation of the various functionality packed in one single wallet. The size of the Aki Wallet is not much bigger than a regular office pen even when it is wide opened from inside.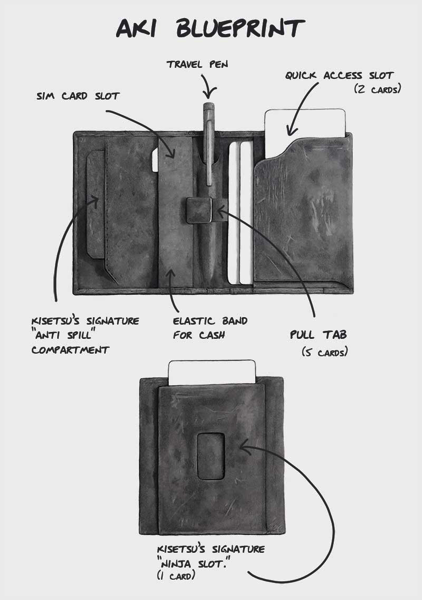 RFID Shielded – Protect your cards from unauthorised scanners that could steal credit card information.
The body of Aki is RFID blocking fabric, made of polyester, copper, nickel and carbon. This kind of finishing ensures that the user's cards and information are well protected. Regular credits cards are usually read at a frequency of 13.57 MHz, while the RFID fabric blocks all frequency between 10 to 30000 MHz.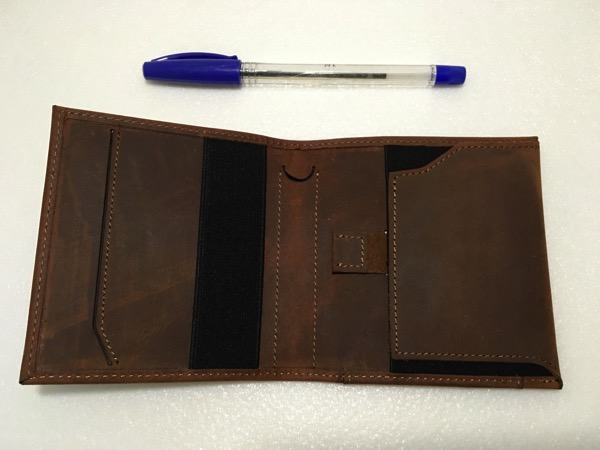 First of its kind Ninja-slot (Non RIFD Shielded) – Concealed quick-access card draw ensuring no unwanted attention hones in on your wallet. The smoothness of the push slot gets better with more usage, presumably when the inner push strap gets more 'seasoned'.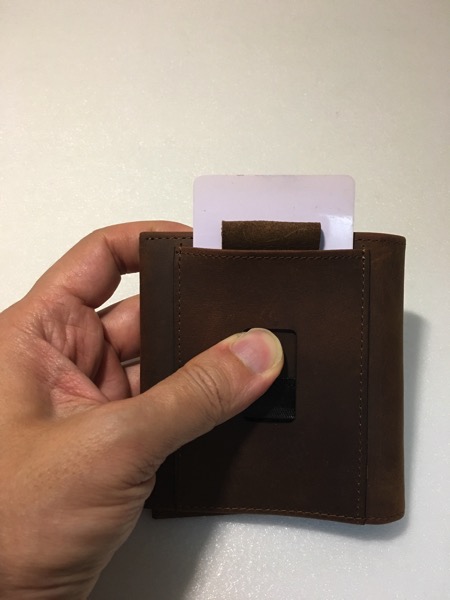 Elastic Band for cash – Any currency and size fits snugly under the band. Tried with a stack of 20 notes and they are held quite tightly in place even when the wallet is in closed position. No unnecessary reveals of the notes during folded position and this help to keep unnecessary attention at bay.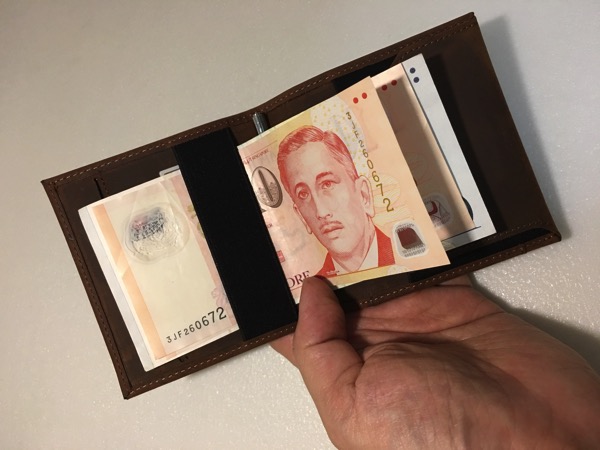 Elastic card compartment with pull tab – Great capacity for cards (up to 8 cards) you don't use often but must carry around like your ID, membership cards etc. This is a very useful feature to access all the cards with just a simple pull on the elastic tab.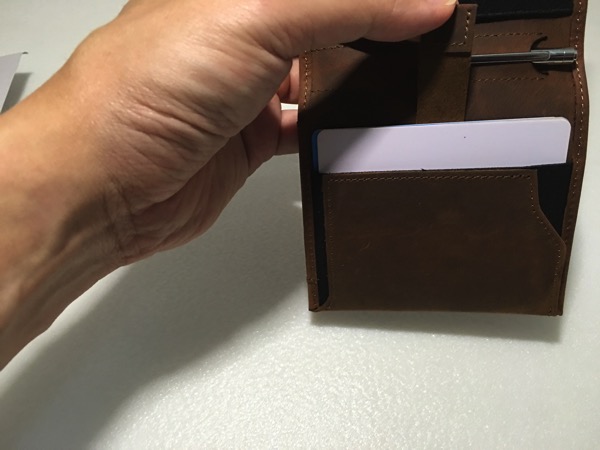 Sim Card slot – Much loved feature which is not present in most wallets. The slot fits all sizes of Sim Card – Regular Sim, Micro Sim and Nano Sim. One can also place the sim card slot ejector pin together with one sim card, all comfortably in one card slot.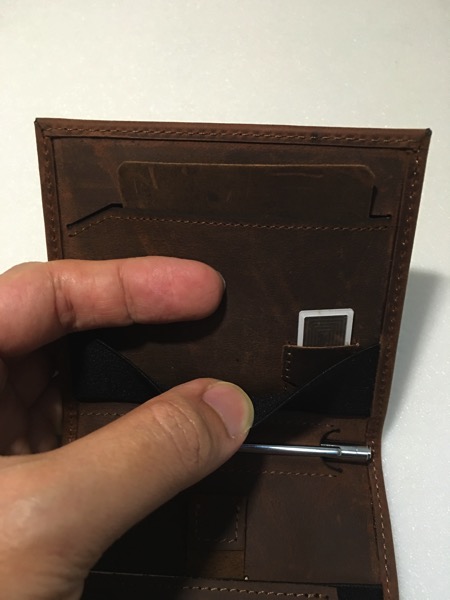 Coin Slot – Ergonomically improved Anti-coin-spill compartment for easier access to your coins. The patented closed flap design helps to prevent those coins from dropping out and there is no bulk associated with those zips in traditional wallet design.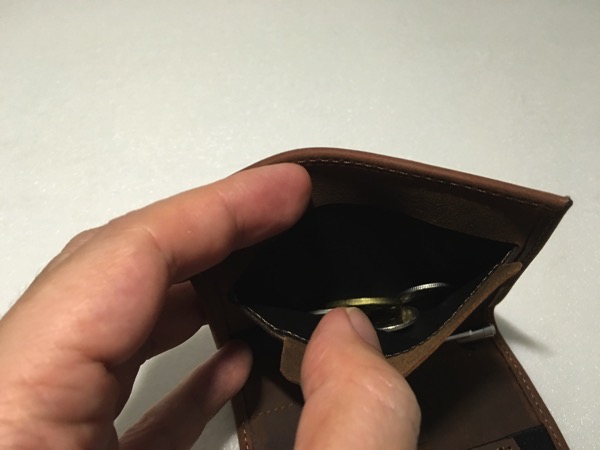 The Pen – The slot fits the small pen which is included as part of the retail package. Have tried with my Montblanc Pen and it fits nicely too if you do not mind part of the pen to be exposed.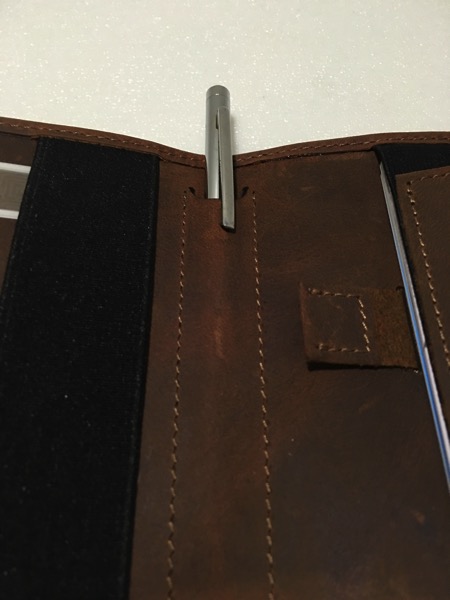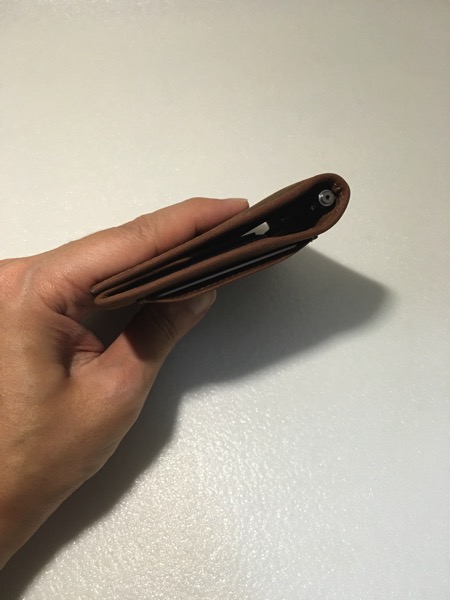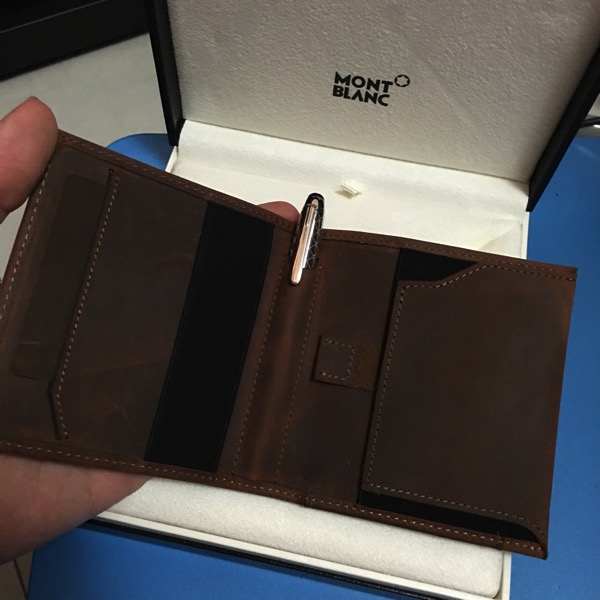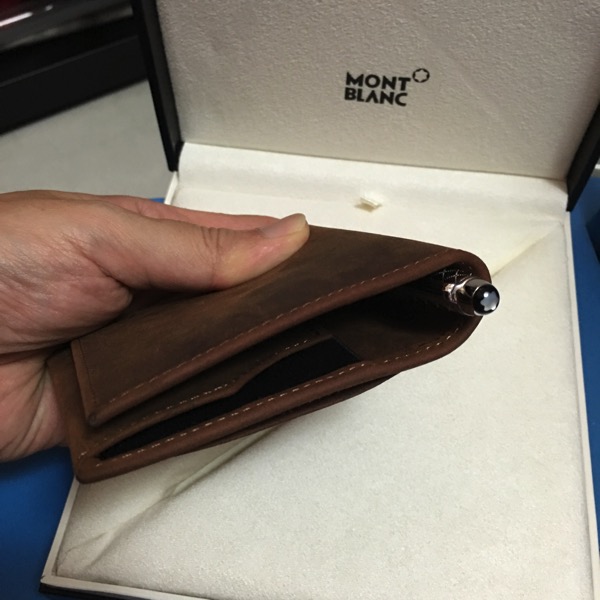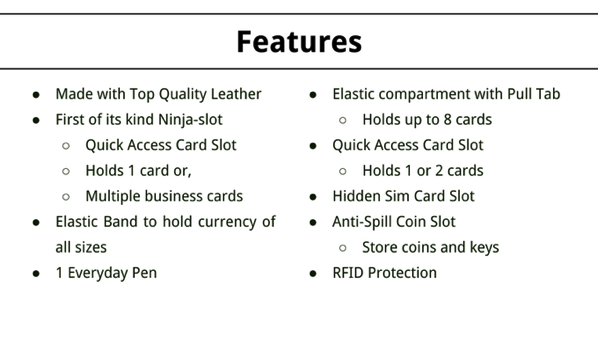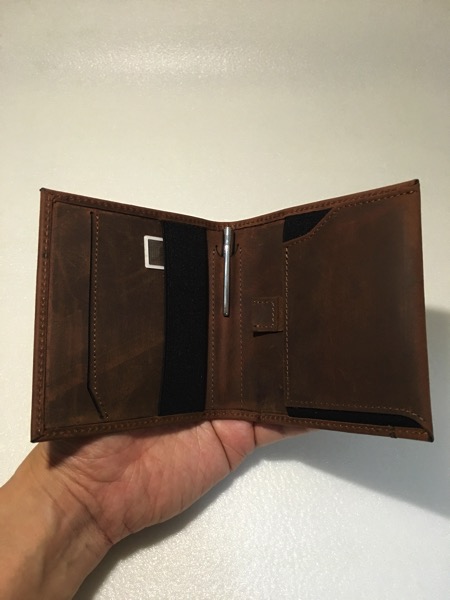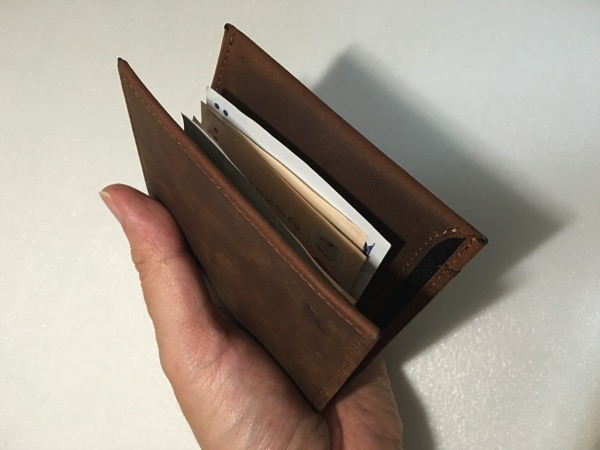 PROS:
1. Useful features for typical professional and travellers
2. Good quality built (trimmings, leather and cuts)
3. Favourable feedbacks from Kickstarter backers
4. Good price (USD 100) for genuine leather wallet
CONS:
1. RFID protection may not be for daily use especially when RFID based payment is readily required
2. Brand may take some time to be made known in the industry
3. Refills for the proprietary pen may not be available readily at retail stationary outlets
In summary, this simple design wallet packs tons of good innovation yet presented in high quality leather. For me, this is one useful wallet for travel which you should also consider for your next business trip or vacation.
Read other related posts:
Follow us on:



Share this article on: