The Singapore government has officially launched the Open Electricity Market (OEM) in Nov 2018. This is after the soft launch in earlier April 2018 where households and businesses in Jurong will have the option to purchase electricity from a retailer.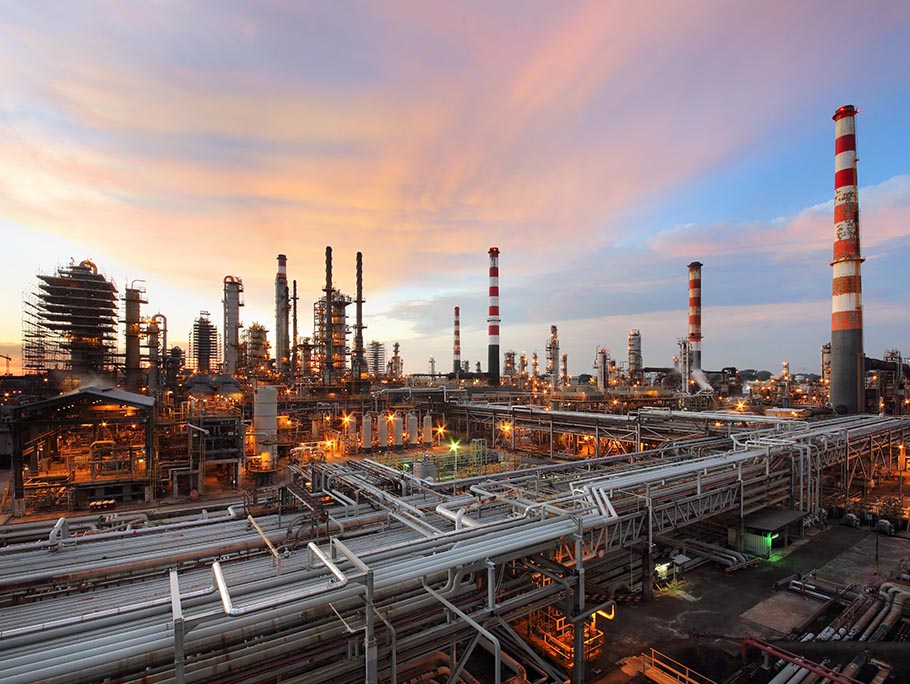 This reduces the traditional reliant on SP group (SP Services) for electricity, where cost is based on a regulated tariff that changes every quarter.
At present, about 95 percent of Singapore's electricity supply are generated by power plants fuelled by natural gas. In turn, the current produced by these generation facilities are transported across Singapore via the national power grid, then distributed to various businesses and homes.
Despite the opening up of the entry market, SP PowerAssets still owns the national power grid which distributes electricity across Singapore, while its appointed agent SP PowerGrid builds and maintains the power grid. Both are members of SP Group.
The islandwide rollout will happen progressively across four zones: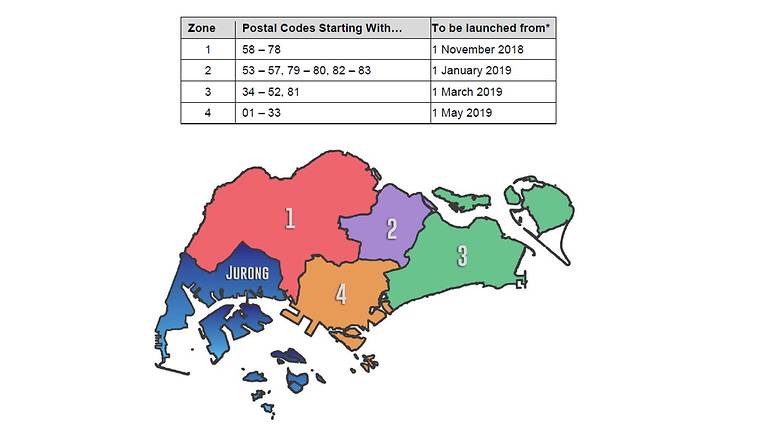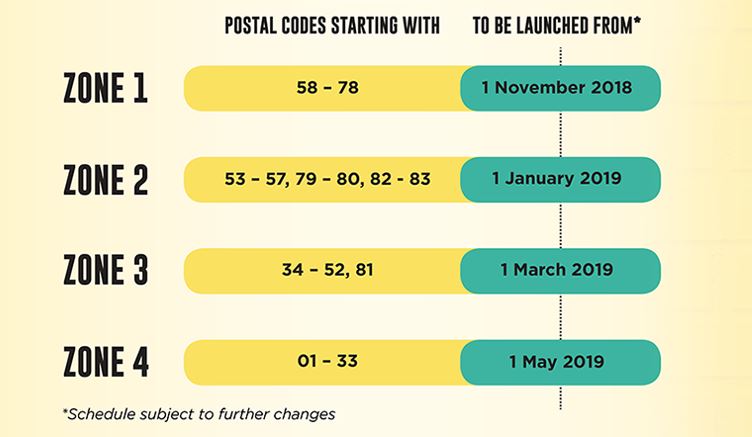 There are a total of 13 electricity retailers are authorised at this moment:
Best Electricity Supply
Environmental Solutions (Asia) Pte Ltd
iSwitch
Keppel Electric
Ohm Energy
PacificLight Energy
Sembcorp Power
Senoko Energy Supply
Geneco by Seraya Energy
Sunseap Energy Group
Tuas Power Supply
Union Power Ptd Ltd
Diamond Electric

* accurate as of 1st Jan 2019
As a result, consumers will now be able to choose from a variety of competitively-priced power plans from these retailers.
Most electricity retailer has 3 main types of plan for the Singaporeans.
Fixed Price Plan. Under this package, consumers will pay a constant rate (e.g. 19 cents/kWh) for their power during the contract period. This plan targets consumers who don't want a fluctuating monthly power bill. However, the rate may be higher or lower than the regulated tariff.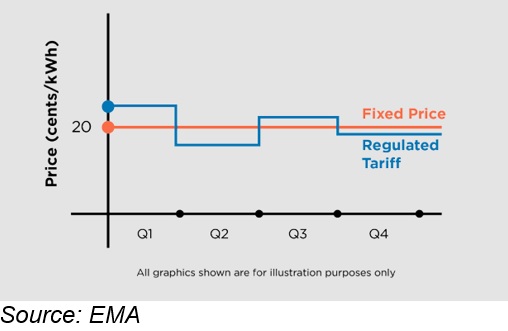 Discount Off the Regulated Tariff Plan. Under this package, the rate changes but customers will be entitled to a fixed discount off the prevailing regulated tariff (e.g. 15%). This is suitable for those who aren't bothered about paying different power rates so long as it's more affordable than the regulated tariff.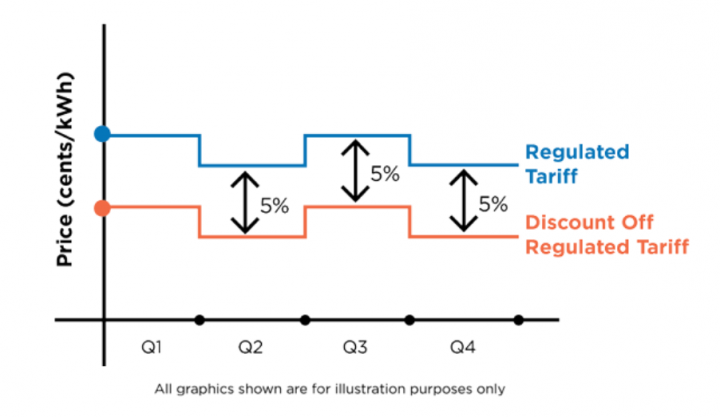 On and Off-Peak Plans. Other than the above two standard plans, a few of the retailers offer the non-standard On and Off-Peak Plans. Under this plan, you get charged more at certain (peak) hours, and charged less at other (off-peak) hours.
Quick Analysis
The main highlights of the price plans offered by the various retailers can be summarised below:

A simple calculation was made using the following configurations:

a. Typical usage of 800kWh (for a private apartment with daily air conditioning usage)
b. National Electricity Tariff = 25.52cents per kWh
c. Selecting a 12th month contract (or the closest equivalent)
d. Typical usage pattern for a working family household : 30% off peak hours (day), 70% peak hours (night)
e. Typical usage pattern for a non-working family household : 60% off peak hours (day), 40% peak hours (night)

All the price plans from the retailers will yield a saving over current SP Group, ranging from 5.5% – 31%.

In summary, the retailer providing the best deal for:

a. Fixed Rate Plan : iSwitch
Gauging from the historical trend of the national tariff, the risk of the committed rate (i.e. 17.66 cents) below the national tariff will be low (closest will be during Apr 2016).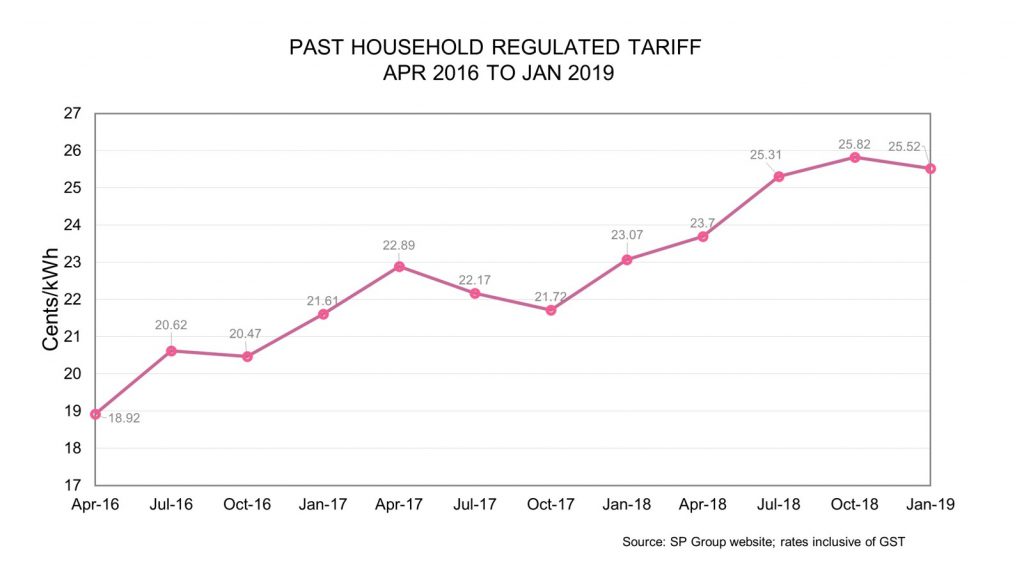 b. Discount from National Tariff : OHM

c. Peak/Non Peak rates : Keppel Electric
That said, this type of plan will only be very useful if the consumption patterns within the household is very consistent.

Since this is a period where all the retailers are fighting to obtain the new market share for OEM, do expect new one time promotions / freebies to entice customers to convert to their plans. On the long run, it will be prudent to assess the individual attractiveness of their plans. You can always do some homework at the official OEM website.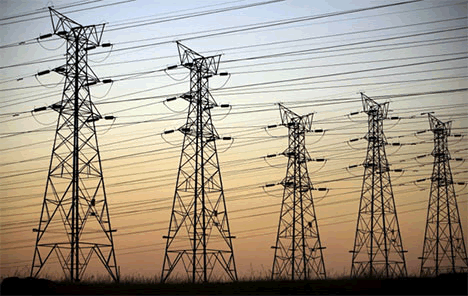 Important FAQs

There are some things to consider before making the switch:

1. It is not compulsory – you can still continue to buy electricity from SP Group.
2. You can switch anytime – there's no deadline for switching to another electricity retailer.
3. U-Save rebates – your rebates will not be affected regardless if you make the switch or not.
4. When you do switch – the new electricity retailer will work with SP Group to make the switch for you.
5. If a retailer exits the open electricity market for any reason, their customers will be transferred to SP Group by default.
6. Consumers who want to be transferred to another retailer will have to make a request to their new retailer.

Like me, you can now easily sign up online with the best fixed rate plan in town from iSwitch here. (ISwitch referral code : SOOlafwp)
Read other related posts:
No related posts at the moment.
Follow us on:



Share this article on: